Search results for tag '
Parsons

'

Showing results 1 - 9 of 9 matches
Bungie Appoints Pete Parsons as New CEO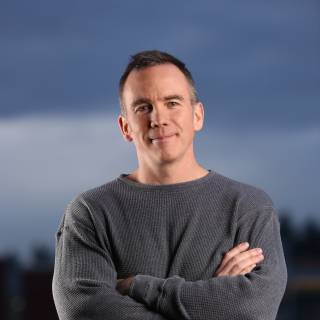 Harold Ryan has stepped down as CEO of Bungie today, and Pete Parsons has been appointed as the new CEO. Pete issued a short statement about the change:
I want to personally thank Harold for his friendship, passion, hard work, and dedication in helping make Bungie the great company it is today. As a team, we celebrated many victories and weathered many storms.
To the players of Destiny, I want you to know that my number one priority, and Bungie's, is and always has been to deliver great games that we can all share together. I believe that Destiny is a one-of-a-kind experience. I also believe you have yet to see our studio's best work. My new role here at the studio will be entirely focused on fulfilling that promise.
Congratulations to Pete! No word if Harold will be staying with Bungie.
Pete Parsons Holds Forth

Pete Parsons spent a few minutes with GamesIndustry.biz at E3, discussing where Destiny came from, and where it's going. It's hard to read his answers and not feel his enthusiasm for the title. Go see! Thanks again, DaDerga.
Big Entertainment

Pete Parsons spoke to GamesIndustry International - it's a great interview for showing how high Bungie is shooting with this IP. They're not planning to build the next game - they're planning to build the next DECADE of games, and they're pretty excited about it. (Our forum is a bit skeptical, all told - but maybe that's healthy. Make 'em earn that respect!)

Unpacking the Universe

The Mirror, a news outlet from the UK, talked to Pete Parsons during E3 - the quotes they pulled out show that Bungie is really looking at the long term picture with this one. There's no "wow, this game was a success - I guess we should make a sequel!" this time around - they've already got their roadmap. Strap in!

Polygon-Parsons Palaver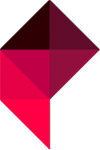 Pete Parsons spoke to Polygon at E3 (we missed the video - the Destiny segment starts around 30:50 or so.) He discusses loot streams, weapons, ranks, and more. Go watch!

What are the elements that pull people together?

UK's The Guardian has an interview with Pete Parsons - it's a fantastic read. Pete's not divulging secrets that Bungie wants kept right now, but he IS discussing some of the bigger issues people are curious about. You'll still have questions after you read it, but you can rest easier knowing that your interests are their interests, too. Thanks, Xenos.
Machinima Interview with Pete Parsons
The E3 Destiny interviews are rolling in! Bruce Green from Machinima talked to Pete Parsons yesterday for about 15 minutes, covering an array of topics including the campaign/multiplayer dynamic and the scale of playable space in Destiny (among others). Thanks, electricpirate.
It's not the tech, it's the potential
PCWorld posted a new interview with Pete Parsons, discussing where Bungie thinks Destiny will take them (and us) in the coming years. Go read!
Keeping Bungie Bungie

VentureBeat has an interview with Pete Parsons about where Destiny came from, and where it might be going, and what Pete's learned along the way. Great read!