Search results for tag '
Ryan

'

Showing results 1 - 8 of 8 matches
Bungie Appoints Pete Parsons as New CEO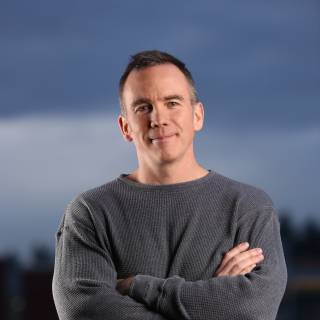 Harold Ryan has stepped down as CEO of Bungie today, and Pete Parsons has been appointed as the new CEO. Pete issued a short statement about the change:
I want to personally thank Harold for his friendship, passion, hard work, and dedication in helping make Bungie the great company it is today. As a team, we celebrated many victories and weathered many storms.
To the players of Destiny, I want you to know that my number one priority, and Bungie's, is and always has been to deliver great games that we can all share together. I believe that Destiny is a one-of-a-kind experience. I also believe you have yet to see our studio's best work. My new role here at the studio will be entirely focused on fulfilling that promise.
Congratulations to Pete! No word if Harold will be staying with Bungie.
Harold Ryan's E3 chat with Destinypedia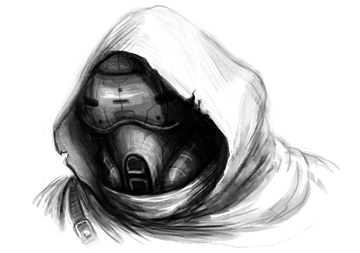 It's hard to believe we're still getting content from E3, but T3CHNOCIDE over at Destinypedia has posted an interview he did with Bungie president Harold Ryan. You can listen to the audio (.ogg, 56.9KB) or look through the text transcript T3CHNOCIDE put together. It's a great read, despite the late arrival; Harold shares some really interesting thoughts here!
Oatmeal, Tragedy, Castles, and Cliffhangers
The third and final part of Ryan McCaffrey's interview with Jason Jones is now available over on IGN. Today's discussion covers the lack of replay incentives in Halo, sheds some light on the ill-fated Phoenix project, gives us a few more hints at what we'll be experiencing in Destiny, and ends in a bit of a cliffhanger! If you missed the first and second parts of the interview, be sure to check those out first.
The Escapist: E3 Interview with Harold Ryan
The Escapist had a chance to interview Bungie's Harold Ryan at E3. A lot of the answers are things we've heard numerous times already, but there are definitely quite a few little details I haven't heard anywhere else yet.
Check it out!
The Escapist : Escapist News Now : Destiny E3 2013
The Art of Ryan DeMita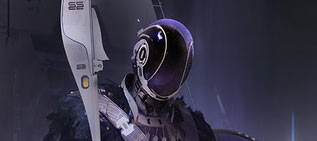 Bungie artist Ryan DeMita scored
a spotlight at Kotaku
today - swing by to see some awesome Destiny art (along with Reach art). There are also links to his
personal site
and his
CGHub page
, if you want to continue to explore. Nice! Thanks,
INSANEdrive
.
Nowgamer Interview with Harold Ryan
Nowgamer published an interview with Harold Ryan, president of Bungie, about next generation technology, MMOs and crafting the world of Destiny. There is a particularly interesting statement about giving players a sense of influence and impact in a shared world.
There will be a huge set of discussions to have about the activities you can engage in in Destiny. The designers have the ability to make something an activity that you play through, and they control the frequency that you can play through it, whether you play through it once or multiple times, and they control whether you play it with two or three friends or whether you play it in a public space, where you might encounter it every time you land on Venus as you go through.
Go read! (Thanks,
Xenos
.)
GameInformer Interview with Harold Ryan
The Bungie Away Team is busy this week; the latest interview to hit our screens is GameInformer talking to Harold Ryan. Note that they've edited-out the questions, so it's just Harold giving answers back-to-back. The editing sort of breaks the continuity of the demo, but the piece still offers some fresh perspective on the news that we've been hearing out of E3.
Thou shalt not covet thy neighbor's loot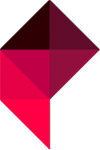 Polygon has some comments from Harold Ryan about the thought process behind the gameplay demo showing at E3, as well as some tidbits about the loot system in Destiny - swing by and give it a read!