Search results for tag '
hunter

'

Showing results 1 - 23 of 23 matches
Cosplay, and then some
Brian Cook put together a Hunter cosplay costume... and then took some spectacular pictures. Click the thumbs below for screen-sized versions, or download the high-res originals linked below. I love these!
He started a thread on our forum, so go and let him know what you think!
Fanart Highlights
Hedgem0ny always gathers great art and fanart from Bungie games in his Twitter feed. A couple of recent highlights came from DeviantArt in the form of "Titan" by TheBFG121 and "Destiny Fan Art" (okay... not the most creative name but a beautiful picture nonetheless) by lerms.
Exotic Dancer
Frenden, an artist known for his digital brushes, posted a Destiny piece earlier today featuring a Bladedancer. Nice!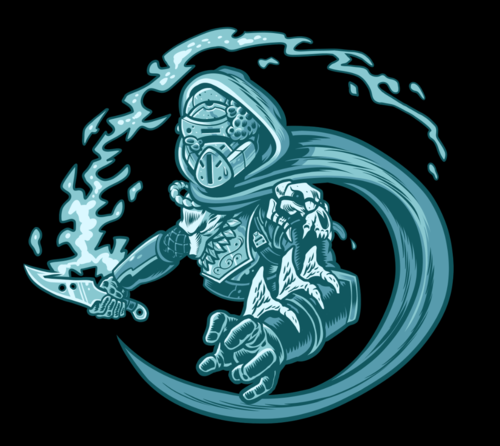 The Strength of the Wolf
This is getting a little long in the tooth... but hey, beautiful work is beautiful work! RandomMistakes was at the San Diego ComicCon this year, and represented Destiny pretty nicely as a Hunter! Full gallery of pics at Imgur.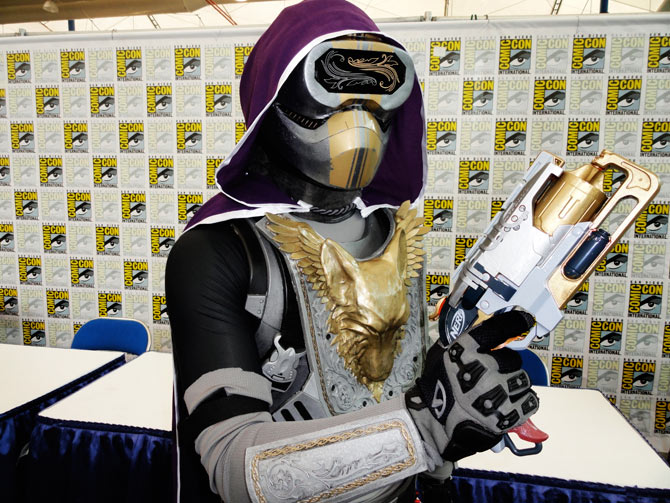 The Strength of the Pack
AnubisRex999 stopped in with a couple of images - the backgrounds are stock pictures (including a Bungie wallpaper), but the foregrounds are him. Pretty awesome Hunter cosplay! Check it out.


Dangerous Game
... Is the title of this piece by VulcanRaptor as posted on his DeviantArt (which also showcases some Bungie-style Halo fanart as well). I love the fun, free-flowing style of the piece! Click the image to see it in its natural habitat.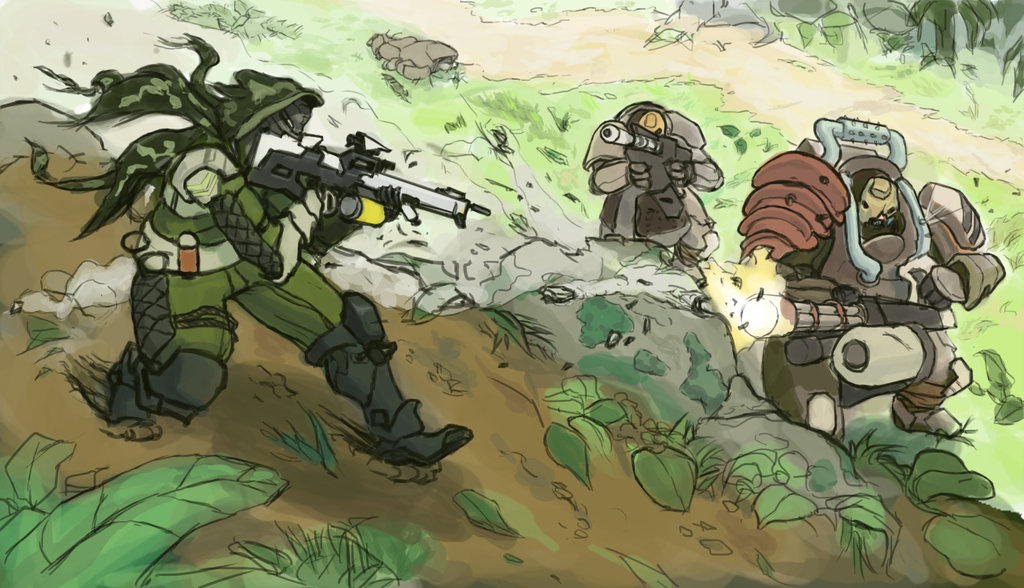 Not Recommended for Mumblety-peg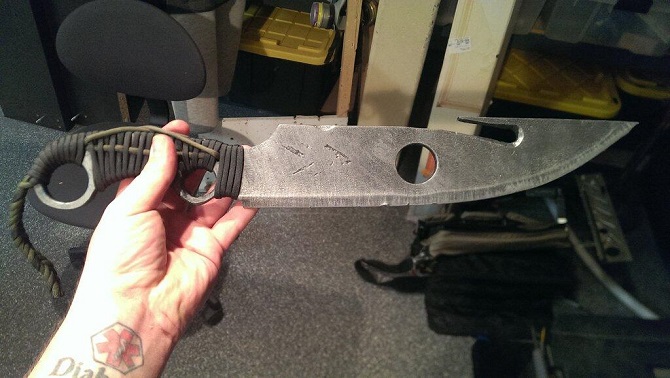 Watch your fingers and definitely count your toes before playing with this Hunter knife Dietkrispy put together. (Yet another Hedgem0ny find.)
Broken Promises of a Fallen Captain Roar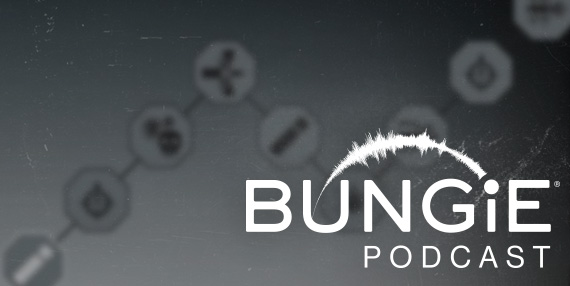 The new Bungie Podcast is out and is well worth your auditory investment, as Deej, Urk, and Halcylon talk holiday breaks, winter builds, Deej's memorial, and side-stepping supers with special guests Tyson Green and Lars Bakken, who specialize in making a game you'll want to fall in love with over and over again. It's an awesome listen, so go download it already!
A Hunter Never Rests....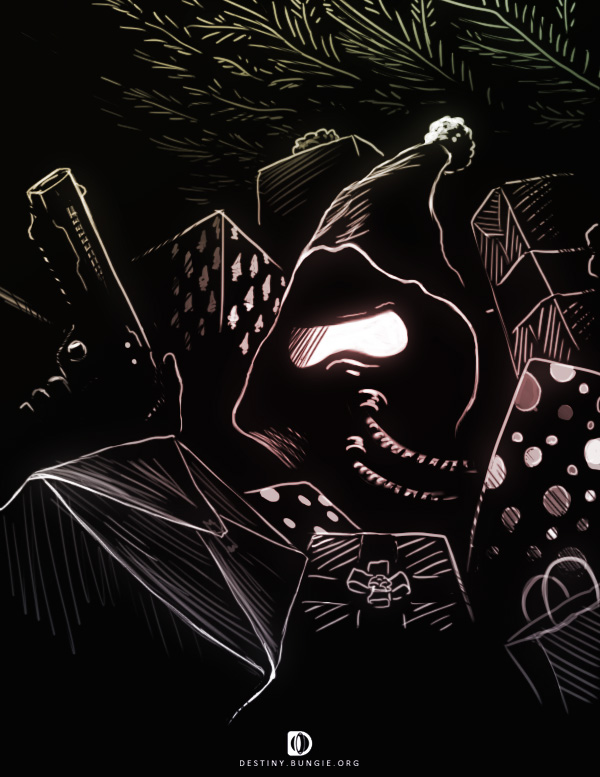 ... but we do! So kick your feet up and have a cheerful season and happy Christmas! If you do have time to kill, you can start perusing the results of the B.Org Secret Santa that's pouring in. Have a good one... or two... or a few!
LEGO Of Your Fear, The Hunter Is Here.
Good ol' Hedgem0ny found a very intricate LEGO Hunter on Flickr, created by pecovam, and tweeted about it. There's some more views of this cute guy and a lot of other great custom LEGO figures (mostly all video-game related) to be found on pecovam's Flickr gallery.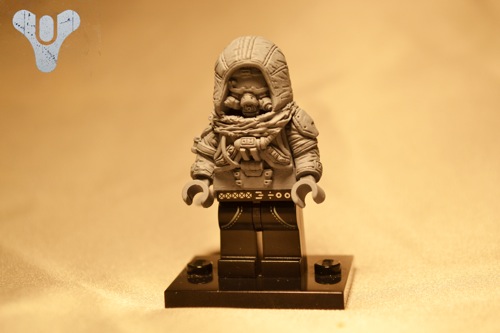 Color Me Intrigued...
From Bungie's Twitter:
This Hunter can claim his prey without firing a shot. Care to know more? We'll sketch it out for you later this week."
Xenos may have also posed about it in our forums, but I totally saw it first.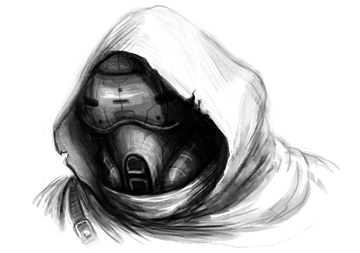 A Hunter In Their Sights
Our local mailman, Xenos, let us know that Bungie.net (which I hear is a popular site) now has a feature highlighting cosplayer, Karin Olava, whose excellent work we've featured here before.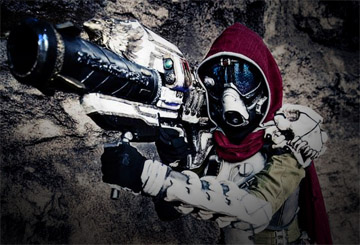 Update on a Killer Hunter (Hunter-Killer?)
Back in August, we mentioned Karin Olava's cosplay Hunter, in construction. Recently, she's been tweeting up a storm about it: on September 7, she posted a bone bracer for the forearm, on September 13 she said she was 95% done (with awesome pics!), then later that afternoon, she showed off the Sculpey details for her rocket launcher. This morning, she posted a WIP shot of the launcher itself... I want one!


The PAX Memories Are Starting to Roll In
As DBO and HBO slowly returns to its usual livelihood, we'll start to see plenty of write-ups and photos of the always-fantastic experience that PAX is. Bungie has started an album on their Facebook page showing off some of the fans they rallied this weekend. The keen-sighted might recognize our own nscuDuncan in a few of them, as well as some of the Hunter cosplay we mentioned this weekend.
(Bungie also picked up an exclusive Mars Curiosity Hot Weels. Besides wanting one myself, I got to love whenever Bungie connects their own inspiring space exploration to the real thing.)
Hunters at PAX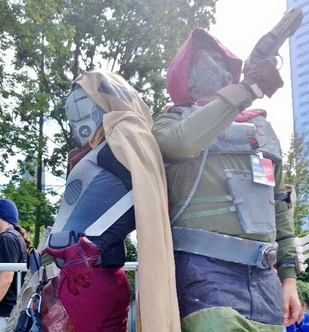 Not much in terms of Destiny news today, but Fo Man did
snap this shot
of two Hunters attending PAX (one of them being
Nicolle King
). It's pretty amazing that there are already people building Destiny costumes!
A Hunter in the Wild...
Nicolle King decided to craft her own legendary gear and head out to PAX as a Hunter this weekend. You can see a few more photos of the costume on her Facebook or Twitter.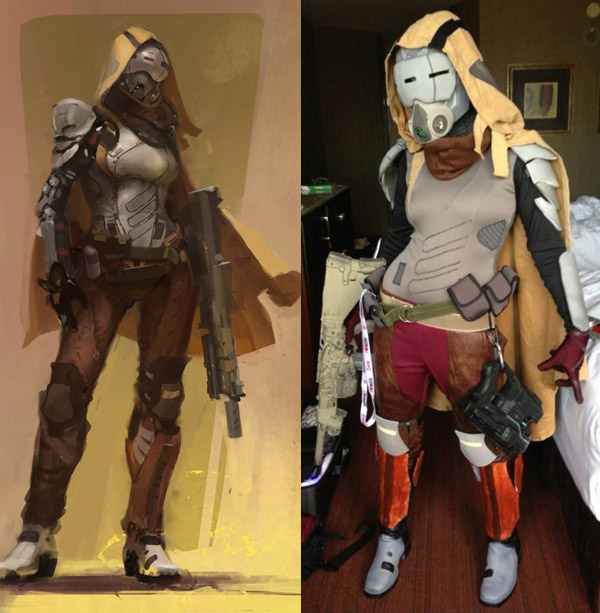 NcsuDuncan (one of our men in the field) also says he's got photos on the way with more cosplay in sight, so keep an eye out!
Wallpaper Hunting Season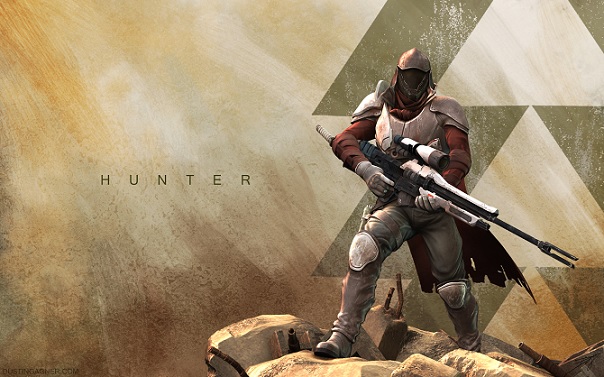 Dustin Gagner (known on Bungie.net as Javelin) is back with another gorgeous render of the Hunter model we've mentioned previously, and this time we're treated to a gritty desktop wallpaper. (Full size: 1920x1200) Be sure to stop by Javelin's Bungie.net thread to express your admiration!
Inked Hunter

evvyart is creating a game-focused tattoo sleeve - and
guess what just got finished
? (Thanks,
Bungie
. I'd say 'Thanks, Halcylon', but his Facebook post, though earlier, was not public.)
The hunter becomes the sculpted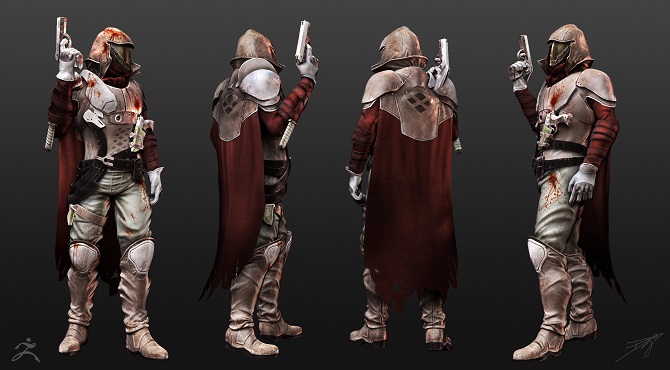 The latest Community Focus throws the spotlight on talented 3D artist Dustin Gagner, also known to the Bungie.net community as Javelin. Dustin created a fantastic digital sculpt of a Hunter, which prompted DeeJ to give him the third degree. After reading through the interview, be sure to check out more of Dustin's work at his portfolio site or in this Bungie.net thread.
Did you hear what I said?

One of the things I love the most about the early days of a new videogame is the way the fans daydream about what's coming. I stumbled across
this sketch
on Reddit recently and was struck by the media, the style... one can almost imagine the artist sitting in class, near the end of the school year, dreaming of what will be. Wonderful!
Fan-made Hunter WIP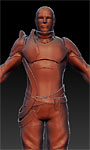 A few days ago, a member of the Polycount forum decided to start modeling one of the Hunters we've seen as concept art - it looks like watching
the WIP thread
might be fun. Go see!
Gimme Gimme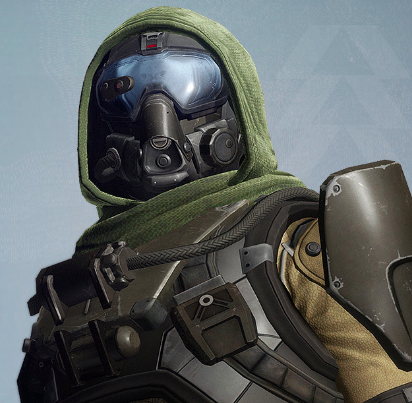 Hylebos
noticed something different
about the article picture for the
Destiny Character Development article
- it's sporting a new Hunter character class screenshot. DeeJ was able to confirm that the screenshot was in fact different and kindly provided a
wallpaper version
for your greedy needs. Neat!
New Hunter Fan Art
Harpiya was inspired by TDSpiral's Destiny fan art (and Bungie's own work, of course), and stopped by today with a piece of her own - it's gorgeous. Go see.