Search results for tag '
story

'

Showing results 1 - 21 of 21 matches
Bite-Sized Backstory - The Awakening

While we're playing catch-up, we should point out that Ragashingo has been quite busy over the past month and a half or so, focusing primarily on the origins of the Awoken. (The earliest episode we didn't mention here was Episode 36, which focused on The Fallen Houses... but everything since then has been pulled from The Book of Marasenna, which tells the story of Mara Sov, and her origins.) Here are some links to his forum posts, but remember; these are all archived in our Bite-Sized Backstory Archive (here's a direct link to all of the recent posts).
Bite-sized Backstory 28: Facts and puzzling things about...

Ragashingo has posted another installment of his Bite-sized Backstory series - this one focuses on little-known facts about the Fallen. (Check out the video that bluerunner found for some details you might not have noticed for yourself, these past 3 years...) We've added this latest article to the BSB Archives here at DBO.
Bite-sized Backstory 27: Whirlwind & Rain

Ragashingo is back with a new Bite-sized Backstory installment - this one introduces us to the Fallen. You've fought them for years - now see how much you actually KNOW about them! Go read the newest chapter in our BSB archives:
You can, of course, also leave him feedback on our forum.
I'll Take Too Much Story Please
Today for their month of First content IGN sat down with Senior Narrative Lead Jason Harris and Cinematic Lead Matthew Ward to talk about building the story for Destiny 2. They don't go into much detail about the story, but do hype up the amount of story that's in Destiny 2. Give it a watch below:
Bite-Sized Backstory - Oryx's End

The pattern we've followed to this point with Ragashingo's Bite-Sized Backstory episodes has been to provide a front-page newspost for every three installments. However, with Number 26, Raga has come to the end of Oryx's story, so we're posting just the two most recent:
These are also both available in our BSB Archive, if you'd rather read them there. While he's finished Oryx's story, he's not done with his series; next up is the Fallen! Keep your eyes peeled.
Bite-sized Backstory - Batch 7 (plus a new home)

Ragashingo's posted another three installments of his 'Bite-Sized Backstory'; follow along as Oryx punishes one offspring and receives gifts from another, fights with a Vex mind, and discovers a long-sought prize.
We've finally set up a local place to read these; if you're starting from scratch, just visit the Bite-sized Backstory page itself, but if you'd just like to read these latest three, in order, you can do that at this link.
Bite-Sized Backstory - Batch 7

Ragashingo's posted another three installments of his 'Bite-Sized Backstory'; follow along as Oryx dreams, is betrayed by his sisters, has children, and discovers the Vex! Good stuff in here.
If you're starting from scratch, here are some older links: Batch 1 | Batch 2 | Batch 3/4 | Batch 5 | Batch 6
Bite-Sized Backstory - Batch 6

Well, we hope your end-of-year celebrations were epic. (And we hope they're not the last ones ever, but that's another story.) Ragashingo finished up another three installments of his 'Bite-Sized Backstory' series, and we're here to bring them to you. These focus on the more recent conquests of Oryx - and maybe some tie-ins with previous Bungie games. Go give 'em a read!
If you're starting from scratch, here are some older links: Batch 1 | Batch 2 | Batch 3/4 | Batch 5
Bite-Sized Backstory - Batch 5

Three more chapters in Ragashingo's Bite-Sized Backstory series have been posted, so it's time to remind you about them again. The battle is joined; Oryx (Auryx/Aurash) and his sisters take on the Ecumene. What does this all mean? Go read 'em!
(The first batch is here, if you haven't started at the beginning yet, and the second batch is here.)
Bite-sized Backstory - Batch 3 (and 4?)

When Ragashingo started posting his 'Bite-sized Backstory' essays, I promised to keep you informed as new ones came out. I've been lax. (To be fair, I was out of state - and mostly off the internet - when 7, 8, and 9 came out... but still.) If you haven't read any of these, you should start at the beginning: Raga's been telling the backstory of Destiny in a way that the average person, who might not have time to go through ALL the Grimoire cards (and figure out their order), can understand. He's also been doing a nice job of keeping track of updates himself, so once you start reading them on our forum, you can easily step through to the end. However, I'm STILL going to link to the last 6 he's posted... because I want all of the pieces linked in our database as well.
Catch up, read 'em all... they're fantastic!
Bite-sized Backstory - Batch 2

A couple of weeks ago, we mentioned Ragashingo's Bite-sized Backstory series, a novel approach to the Destiny Grimoire. There was a promise of periodic reminders, as the series continued. Looks like the period is 3 episodes, because last night he posted Episode 6, and today we're gathering the new ones. Again - this is a way of understanding the backstory of Destiny, as presented in the Grimoire cards, without trying to figure out the proper order, and sometimes without having to interpret. A fantastic reference!

Try 'em out - and keep coming back, it's a fascinating story!
Bite-sized Backstory - Grimoire for those with less time

Ragashingo is doing his best to make the backstory of Destiny, as presented in the Grimoire cards, more accessible to the rest of us. A few days ago, he started a series on our forum called 'Bite-sized Backstory' - and it contains easily-digestible chunks of the Destiny universe, with sources (if you want to check up on his facts). Fantastic reading! So far, there are 3 segments:
Give these a read, then check back for updates! (We'll remind you periodically.)
The Taken King Cinematic Trailer
I realized today that this trailer had not been officially released until yesterday, it was shown during the Twitch stream last week! So for those of you that haven't seen it (and that aren't too worried about spoilers), here's the latest story trailer for The Taken King:
Game Informer Summarizes Destiny's Story and Lore

Didn't pay much attention to Destiny's story? Didn't read the Grimoire? Or just didn't follow it's vagueness? Well Game Informer has you covered! Today's article in their month long coverage summarizes the story of the base game and both expansions, as well as the lore you can only find in the Grimoire (and there may even be a few hints about story to come). Give it a read if you're not confident in your knowledge! (Thanks Dooskey for pointing it out on the forum).
Crota: The Light Eater
This is pretty amazing - YouTube user TerraMantis has put together the story of Crota, the Light Eater, in a seriously beautiful way. It's a tale told with content from Bungie-released videos, self-recorded gameplay, Grimoire cards, and just plain creativity. It's the linear tale as Bungie wrote it, but didn't provide to us. Go watch. Thanks to Blackt1g3r for finding it.
Deej Talks, You Listen - Story, Raid, Vaults & More
IGN caught up with Deej at PSX 2014, and let him elegantly ramble for a bit. It's a great little interview and really drives home that there isn't any chance that Bungie's ignoring players' wants and complaints. The Dark Below sounds like its going to be a step in the right direction in terms of a more sucinct and connected story. Deej also touches on possibly expanding your vault, the approach to the new Raid, and more. (Thanks Fuzzle)
Escalation Can Be Tiring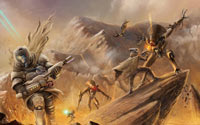 io9 has an opinion piece on genre storytelling in general, with a paragraph regarding Destiny specifically. The author thinks there's too much world/system/galaxy/universe-saving going on and the sci-fi and fantasy genres would benefit from more personal and relatable stories. It's also kind of interesting as the article uses DBO's own personal Twitter background as an illustration for the article, huh! Thanks to Malagate for pointing it out.
Bungie's Destiny in Destiny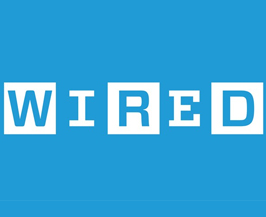 Wired has a great article about the history of Bungie and how they got to the point they're at now, about to release Destiny. Covers a lot of history as well as talks about their mindset in building Destiny. (Thanks to GrimBrother IV for pointing it out on the forum)
Destiny graces OXM's May cover

OXM's May cover story is focused on Destiny - and
WestCoastRonin has the lowdown on the highlights
. Check out his thread for bullet points... and a link that can get you a digital copy for free.
GameInsider's Destiny Issue - Free

GameInsider's latest issue is now available in digital form - and amazingly, a digital subscription is free! This is good news for Destiny fans, because the cover story on this issue is... well, about Destiny.  Go sign up and give it a read! Thanks, Cambone. (Don't let this post distract you from the GDC live stream, happening in just about 2 hours...)
A missed summary contains lots of tantalizing tidbits

OXM UK posted an article summarizing the February press event... all the way back on February 22 (less than a week after Destiny was officially revealed). It contained a plethora of story/universe references that other news outlets missed... and until yesterday, when Mr Daax linked to it, I hadn't even realized it existed! Absolutely worth a read - even if it IS a little old!