Search results for tag '
teaser

'

Showing results 1 - 12 of 12 matches
FINAL SHAPE TEASER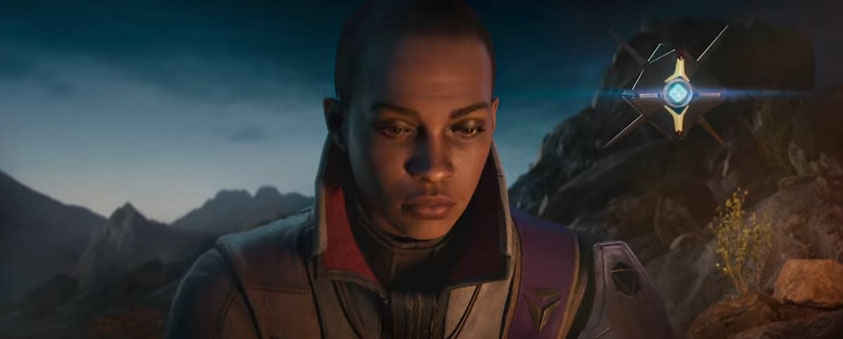 Bungie dropped a teaser for The Final Shape. It features a couple of "surprises" but ultimately promotes the Destiny Showcase on 8-22-23.
Watch the video and come discuss it on our forum
.
A Teaser for a Trailer for Destiny 2
In reality the teaser is really cool, BUT it is teasing a trailer being released on Thursday at 10AM PDT. Check it out! (Thanks breitzen)
Court of Oryx Twitch Reveal Teaser
Bungie has posted the teaser for the latest Twitch Reveal. This one will focus on patrol mode on the Dreadnaught as well as the new public events called Court of Oryx. Watch below, and then come back tomorrow to watch the twitch stream (11am PDT/2PM EDT):
Get Ready For The Shield Bros
Bungie has revealed the teaser trailer for tomorrows Twitch stream, which will show off a new strike from The Taken King. You can get a little taste of the story behind the strike, and even hear Nolan North's take on Ghost! Watch it below:
Tomorrow's Twitch Teaser
Bungie has posted a short teaser on Youtube for the Destiny Year Two reveal that will be on Twitch tomorrow at 2PM EDT/11AM PDT. For coming in at under a minute there is a surprising number of things to see. Take a look:
Prison of Elders Teaser
Bungie released a short teaser for the Prison of Elders. For the full reveal be sure to tune into the Bungie Twitch channel tomorrow at 11am PST. I wonder what awaits us! Thanks, CyberKN. (Local, too.)
Jump In. The Water's Fine.
Bungie themselves posted a short (but pretty sweet) teaser for the Beta - if you need your whistle whet, this is just the clip to do it!
The Goodies Start Monday
IGN posted a trailer teasing the coverage they'll have of Destiny starting this Monday, July 7. Pretty exciting stuff! Thanks, SigbiasSilva.

Beautiful Images
Check this out - posted on the DestinyTheGame instagram feed. Thanks, GrimBrother III.
The Calm Before E3 - Fan Made Trailer
UncookedMoa edited together a Destiny E3 teaser trailer - check it out!
Destiny Fan Made Teaser Trailer
In preparation for June 10th, MathChief11 created a Destiny teaser trailer to help get the adrenaline pumping.
Grab Your Dance Card
Matt Soell, ex-Bungie Community Guy extraordinaire, drops his 2 cents about Bungie's tantalizing Destiny reveal and the resulting outcry from the video game press about wanting more information from the announcement. It's a good read from someone who knows Bungie better than most.