Search results for tag '
ign

'

Showing results 1 - 25 of 46 matches
Hero With A Heart of Cold
For the penultimate IGN First feature they talked to Jill Scharr, Jesse can Dijk, and Jon Weisnewski about the brand new exotic in Destiny 2: Coldheart. It's a new archetype of weapon called a Trace Rifle, and it looks pretty awesome! AND everyone who pre-orders Destiny 2 is getting it with their pre-order! Watch the video below (and I added the pre-order trailer as well, thanks Korny):
Exploring The New Survival PvP Mode And Altar Of Flame
IGN's
Destin Legarie
returns, this time joined by Bungie's Crucible Design Lead,
Lars Bakken
, on a tour of the new Crucible map "Altar of Flame". Bakken shares plenty of info on a new PvP game mode called "Survival", which looks to be a middle ground between Clash and Elimination. If you want to see what the new gametype looks like in action,
ChrisTheeCrappy
let us know about
this seven minute gameplay video
set on Altar of Flame. Looks fun!
Making Nessus-ary Improvements To Patrol
In today's
IGN First
coverage, Bungie's Rituals/Programming Lead
Rob Engeln
takes a trip to Nessus with IGN's
Destin Legarie
, in order to discuss and show some of the new activities available in Destiny 2's Patrol mode. Public Events, Lost Sectors, and more are discussed and explored in the clip, so give it a watch! And thanks go to
electricpirate
for the heads up!
The Cryptarch Can Say 'Blue' in 11 Different Languages
The Beta may be going on, but IGN isn't taking the day off. Today's IGN First feature is a video about the localization of Destiny 2. They sit down to discuss the process and challenges with Steven Reinhart, the Localization Manager at Bungie. Watch the video below:
Get Acquainted With The Alien Faces You'll Shoot
For today's IGN First feature they sat down and talked to Tomonori Kinoshita about the Cabal units that the Red Legion brings to Destiny 2. Looks like all of them have new weapons and new tricks for you to face. Watch it below:
I Like The Sounds of That
The IGN First series continues, today with a short video about perfecting the audio for Destiny 2. They sit down with Jay Weinland and Skye Lewin to discuss the things they are doing to make the improve the sounds in Destiny 2 while not straying to far from that Destiny feel. You can watch it embedded below:
I've Definitely Been Here Before...
The IGN First content keeps on coming. This time showing off another new Crucible map, Vostok, which you'll probably agree looks pretty familiar... See the whole article on IGN, or watch the videos below:
More Sound Effects By David Samuel
Today for IGN's First content Claude Jerome and David Samuel discuss the design principles behind the Sentinel Titan for Destiny 2. Come for the information, stay for the sweet, sweet improvised sound effects. Watch below:
I'll Take Too Much Story Please
Today for their month of First content IGN sat down with Senior Narrative Lead Jason Harris and Cinematic Lead Matthew Ward to talk about building the story for Destiny 2. They don't go into much detail about the story, but do hype up the amount of story that's in Destiny 2. Give it a watch below:
IGN Looks at Crucible in Destiny 2
IGN dropped it's article for today, and it's a doozy! Four new videos showing off Control, a new map called Endless Vale, Sentinel Titan, and Voidwalker Warlock. You can go to their site to check them out there, or I've embedded the videos below.
Full IGN Destiny 2 Interview
There were a few pieces of this interview in the IGN Fireteam Chat linked in the previous post, but the full 30+ minute interview is up now with quite a bit of information about framerates, some features at launch, and design decisions. See it embedded below:
GDC '15 - Multithreading the Entire Destiny Engine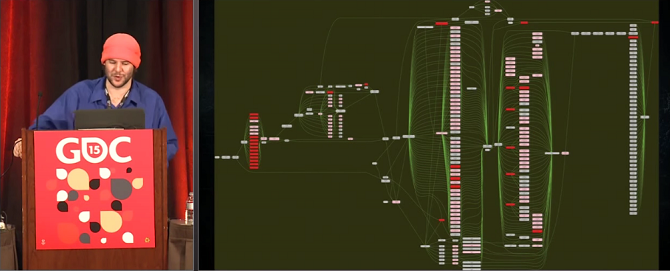 It's been a while since we've seen a Bungie presentation from the GDC (David Candland's UI talk back in April of last year was our most recent one), but a new one has been uploaded to the GDC's Youtube page. In their own words:
"Bungie's Barry Genova explains how Bungie turned almost every part of Destiny's engine into a job graph, with only limited use of thread-based pre-emption."

Sounds like valuable insight into Destiny's engine and the testing that goes into it, especially for those who think that making a change to the game is as simple as "changing a few values", or "adding if/then scripts".
Thanks, INSANEdrive, for the heads up!
Edit: Pyromancy highlighted a previous GDC talk that is referenced in the above presentation, where former Bungie employee Natalya Tatarchuk discusses Destiny's Multithreaded Rendering Architecture, which has been reported on before in a different capacity. Lots of neat stuff to read and watch!

IGN Fireteam Chat With DeeJ and Scott Taylor
For their E3 episode of Fireteam Chat IGN sat down with DeeJ and Scott Taylor to discuss Rise of Iron and answer some questions from fans. Good small bits of information in there, as well as the mindset behind some of the changes and updates. Watch below or on Youtube!
"Tenacious Design and The Interface of Destiny" Now Online!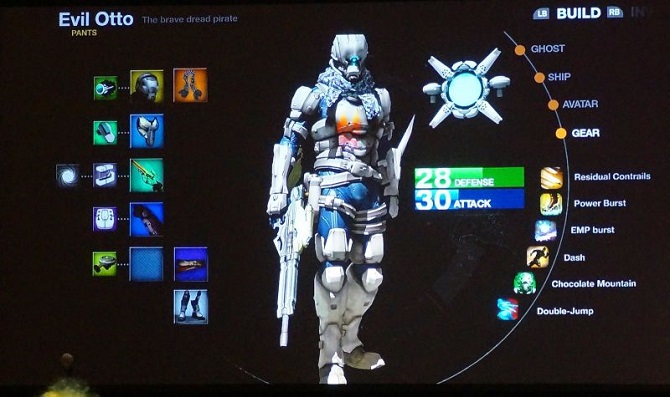 It took a while, but David Candland's GDC presentation on UI design (
mentioned here
back in March) is
now online over at the GDC Vault
! An incredibly in-depth look behind the scenes of what it took to bring Destiny's Director and UI to life, straight from Evil Otto himself. A highly recommended watch.
Lars Takes Us Through the New Crucible Changes
Design Lead Lars Bakken sat down and talked to Game Informer about all the major changes that The Taken King will bring to the Crucible, whether that's new modes like Rift and Mayhem, or sandbox tweaks to Thorn and Blink. Great video! Electricpirate was first on our forum.
Sleeper Simulant Preview

In the Taken King a brand new exotic is being introduced: The Sleeper Simulant, a Fusion Rifle that will reside in your heavy slot. In their continued coverage of The Taken King this month, Game Informer talked to Bungie about its design, how to get it, and took a look at it in action. There's even a video to see how it fires in game! Go take a look!
IGN Interviews DeeJ
As part of their IGN Live content at Gamescom, IGN interviewed DeeJ about The Taken King. As is the norm with these press interviews not a huge amount of new information, but there are some interesting things to note:
Thanks to Speedracer for pointing out the interview ahead of time.
Fireteam Chat - Gearing Up For The Trials Ahead
On the latest episode of Fireteam Chat, the IGN crew talk about the armor sets and weapons best suited for the Trials of Osiris. Check it out!
Fireteam Chat - To Raid or not to Raid
The folks from IGN gathered to discuss the absence of a Raid in the House of Wolves expansion pack. There's some interesting discussion about why the decision was made and whether or not Bungie owe's the player base a free Raid. Go listen/watch!
Daniel Chavez's Concepts
TDSpiral shared a host of Daniel Chavez's work for Destiny that the artist has recently released. Some beautiful and mind-titillating stuff in there! Warning: lots of large images.

Destiny: The People's Champion
Destiny may not have won any awards from critics or official awards at Gamescom, but it DID win one prestigious award: The People's Choice Award on IGN. Looks like some people are hyped for September 9th!
The Beginning of the End... er, the End of the Beginning?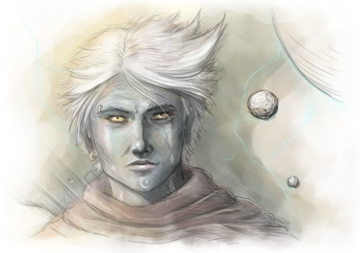 IGN continues their vigilant coverage of Destiny in an interview with Bungie's Luke Smith on what happens once you start to finish the basic game and the "endgame" opens up. One of these elements is the mysterious Raid, and there's a lot of words dedicated to it. Sounds exciting and challenging! Much thanks to our local news-cryptarch, Xenos.
Post-Beta
JDQuakers let us know that IGN has a Q & A with Bungie's Urk right here. Some interesting talk on the reasoning behind certain decisions like player names as well as which aspects of the game are still in some deliberation, like voice communication, thanks to Beta feedback.
Personally, I'd be fine with not talking to strangers, though I could see some more Fable-esque emotes, like acting like a chicken or farting for example, could be instrumental in challenging missions.
IGN takes a look inside the Destiny Operations Center
IGN is at it again, this time with a
short feature
on Bungie's Destiny Operations Center, arguably the bridge of the good ship Destiny; a post manned 24/7 to monitor the goings-on with the game world. Not a ton of info to be gleaned about the technology itself, but more about the mindset of the team behind this brave new world and future they have planned for it. Go read and discuss
in our forum!
IGN Tours the Tower with Urk
IGN has a new video up of a walking tour of the Tower given by urk. It covers lots of details which may already be old hat to those who've been enjoying the beta thus far; but also teases some "freaky" stuff that might interest even those well acquainted with the Guardians' refuge above the city. Go take a look! (Thanks goes to bluerunner in our forum.)