Search results for tag '
how

'

Showing results 1 - 11 of 11 matches
Fate of All Fools - got one yet?
Wow, we're behind on stuff. Sorry! This showed up a couple of days ago - the folks at Planet Destiny got together with Bkbunny87, whose husband was awarded the exotic gun 'Fate of All Fools' 6 months ago, far in advance of its release to the general public (you can earn a bounty for it in the Trials of Osiris now). Eric's story is a touching one - if you don't know it, swing by and read the details at reddit. But back to the news at hand! At some point in the past, the PD folks contacted Bkbunny87, and got access to her husband's account for a short time, to create some footage showing off how the gun performs in the Crucible. They promised not to release this footage until House of Wolves dropped, which is why we are seeing it now. What a great story - and what a great gun! Thanks, unoudid.
House of Wolves Launch Trailer
Bungie has posted the House of Wolves Launch Trailer on their website and on Youtube! Less than a week away, are you ready?
1.2.0 Patch Delayed
(Thanks, CougRon)

Official House of Wolves Preview
Bungie has posted the official preview for House of Wolves which you can see below. Shows new weapons, new modes, and discusses a little bit about the story. Go watch and get excited!
Prison of Elders Teaser
Bungie released a short teaser for the Prison of Elders. For the full reveal be sure to tune into the Bungie Twitch channel tomorrow at 11am PST. I wonder what awaits us! Thanks, CyberKN. (Local, too.)
Chris Gave Us The Bird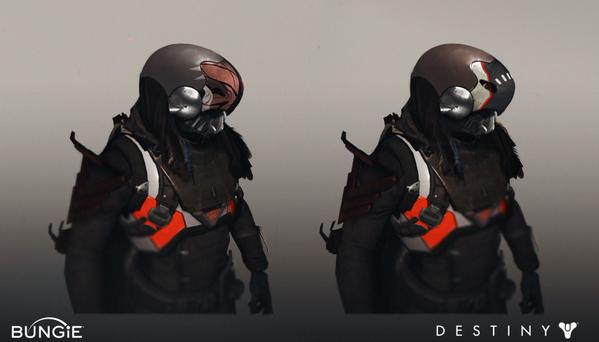 Chris Barrett shared this awesome concept art of the Celestial Nighthawk exotic helmet from House of Wolves on his Twitter account. Looks like House of Wolves is going to filled with a lot more than just wolves!
Trials of Osiris Stream Summary and Information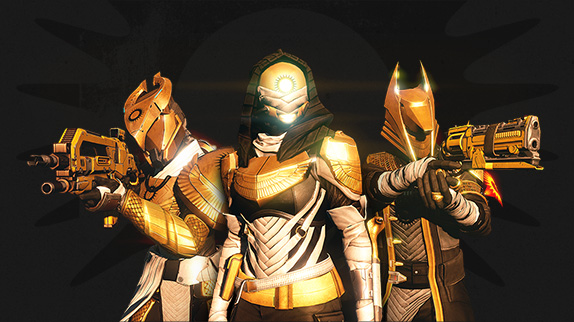 Miss the stream? Stop by our forum thread on it to see what you missed! Also make sure to head over to Bungie.net's House of Wolves page to check out information on the Trials as well as pictures of the new maps that will be included in the expansion! And last but not least head over to the Playstation Blog to see a little bit about the Playstation exclusive Crucible map!
Fireteam Chat - To Raid or not to Raid
The folks from IGN gathered to discuss the absence of a Raid in the House of Wolves expansion pack. There's some interesting discussion about why the decision was made and whether or not Bungie owe's the player base a free Raid. Go listen/watch!
Out with the old?

A Forbes contributor wonders if new IPs like Destiny and Titanfall will be the deathknell for older IPs like Halo and Call of Duty. Our forum weighs in, as well. Speak up - what do YOU think?

Photos from the Ghosts in the Machine Show
Just a quick heads-up that we've posted a local copy of our photos from the "Ghosts in the Machine" concept art gallery that opened on Thursday in Seattle.
Art Appreciation 101
Ooh, this is really cool (and another event that makes me sad I don't live anywhere near Seattle): a coming exhibit at the LTD Gallery in Seattle is going to be full of beautiful art from Bungie. Thanks for pointing it out in our forums, broony!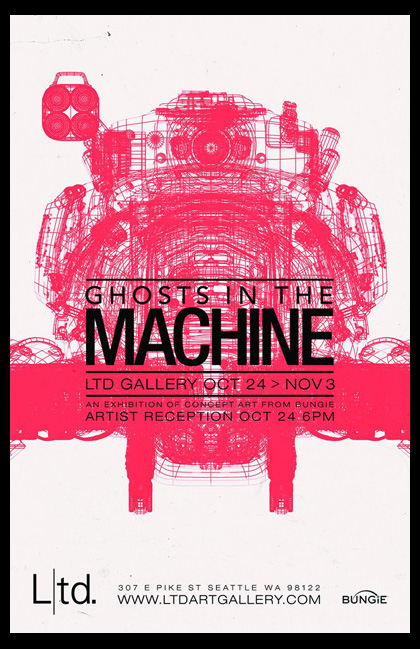 (
After a bunch of boring receptions in college, one I'd actually love to go to...
)