Search results for tag '
info

'

Showing results 26 - 32 of 32 matches
The Music of the Spheres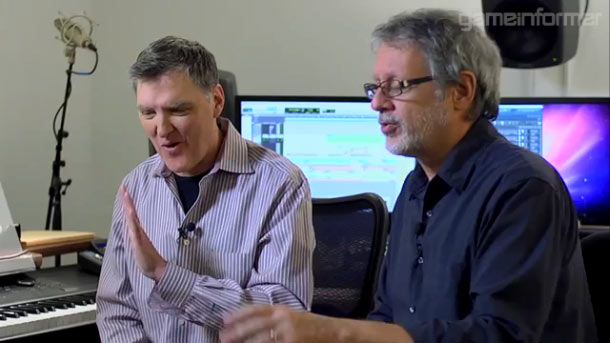 Game Informer continues to unveil the wealth of Destiny content they generated from their recent visit to Bellevue - the latest piece is
a video interview with Marty O'Donnell and Mike Salvatori
, discussing the music of Destiny and the collaboration they were able to enter into with Paul McCartney. Go watch. Thanks to Zero for
the heads-up
.
Claude Errera | Dec 18, 2013 12:53 pm |
link
---
Christopher Barrett talks enemies with game informer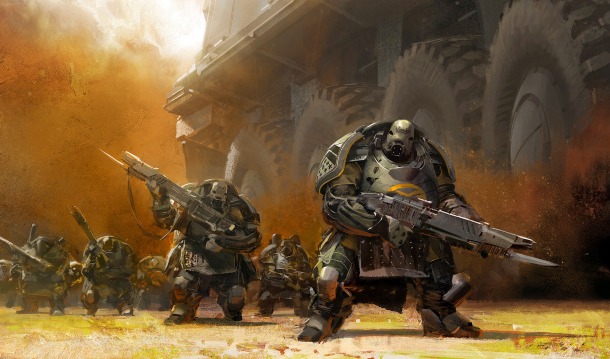 Xenos
mentioned in the forum
that Game Informer has published another Destiny feature, this time focusing on the various enemy factions found in Destiny. There are a few new tidbits about the look and feel of each, plus some hints about spaces we might see them inhabit.
Go read!

Malagate | Dec 16, 2013 01:45 pm |
link
---
Destiny will treat gamers like adults

Tyson Green (who came to Bungie from the Myth and Halo communities oh so many years ago) is the subject of the latest Game Informer interview - and his points are truly fascinating! He's the Investment Lead for Destiny, and it's his job to keep you coming back for more. He tries to explain where inspiration has come from other games, and where he feels that other games haven't gone far enough. He directly addresses multiple concerns mentioned on our forums (and elsewhere) - I STILL don't fully understand how it's all going to work, but I'm heartened to know that Bungie understands what makes me nervous, and is actively thinking about those things. Go watch for yourself! Thanks, Xenos.

Claude Errera | Dec 13, 2013 04:09 pm |
link
---
You Might Not Know it, but Lars Bakken is Competitive

Game Informer sat down with Lars Bakken, design lead on Destiny, to talk all things multiplayer (well, some things). Lars talks about design philosophy, mechanics and how Destiny compares to Halo. If you're not the video type, Ragashingo put together a list of key information.
colindosaj | Dec 9, 2013 04:20 pm |
link
---
Destiny featured on the January cover of Game Informer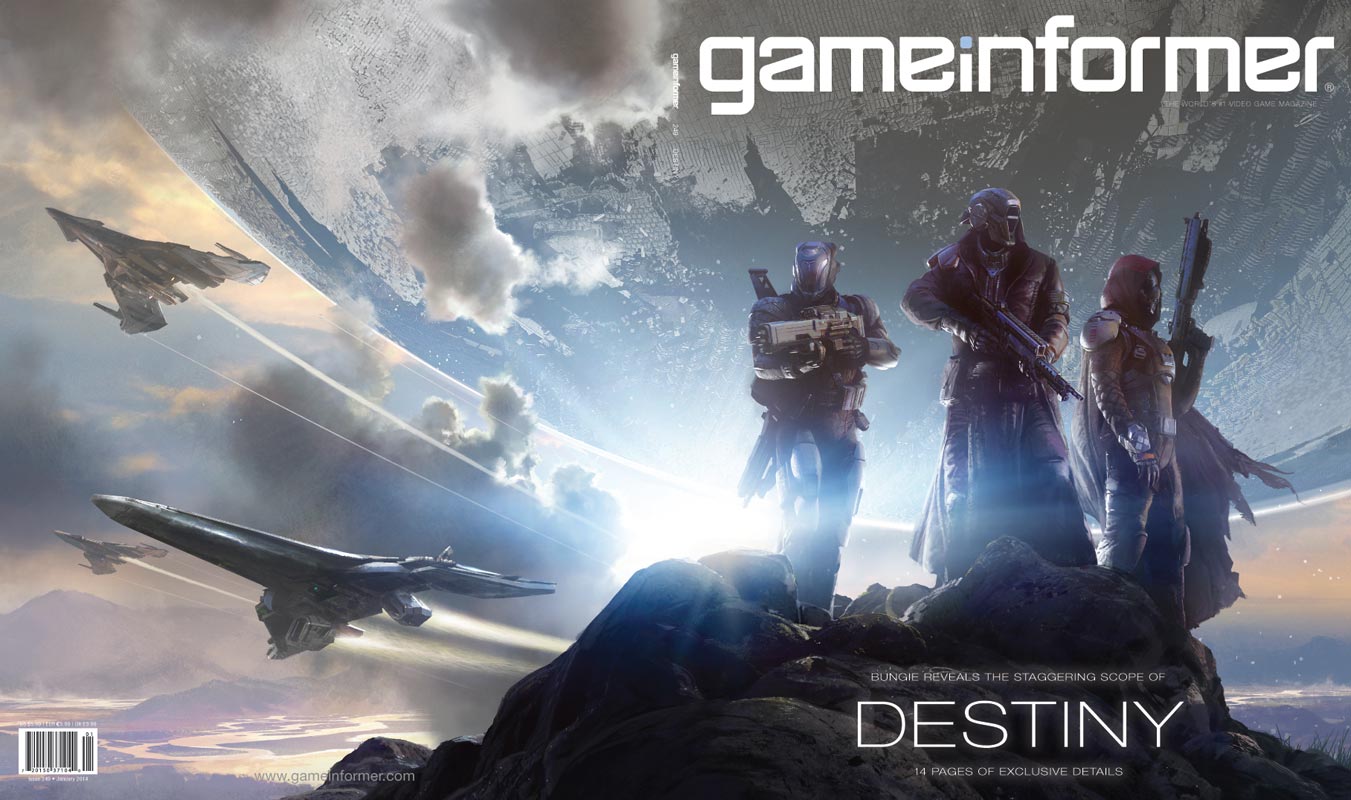 Game Informer revealed today that their January cover will sport three of Destiny's Guardians venturing out from beneath The Traveller. The announcement teases some of the questions that have been simmering among the community for a while, and the accompanying preview video has some new visuals to whet your appetite for the full issue. Go feast your eyes! (Man, am I hungry.)
Malagate | Dec 3, 2013 02:23 pm |
link
---
Classy Covers on Game Informer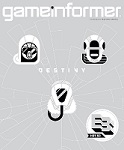 Das Kalk let us know that Destiny is featured on one of the five possible covers for Game Informer's August issue. You can see the high-res image (and those for the other four games) over at the Game Informer cover gallery. I'm not sure if there's an actual Destiny article in the issue, but the digital and print versions of the magazine should be available now!
ncsuDuncan | Jul 20, 2013 11:55 am |
link
---
GameInformer Interview with Harold Ryan
The Bungie Away Team is busy this week; the latest interview to hit our screens is GameInformer talking to Harold Ryan. Note that they've edited-out the questions, so it's just Harold giving answers back-to-back. The editing sort of breaks the continuity of the demo, but the piece still offers some fresh perspective on the news that we've been hearing out of E3.
Beorn | Jun 12, 2013 11:58 am |
link
---