Search results for tag '
gameinformer

'

Showing results 1 - 18 of 18 matches
Game Informer kicks off their Rise of Iron Coverage
The cover story of September's Game Informer magazine is Rise of Iron, and they'll be teasing content all month in preparation. You can see the coverage trailer on their website now (thanks, CybrKN). Lots to talk about, even though it's only snippets now!
April Update Recaps and Interview
Did you miss the 2.2.0 Update Prison of Elders reveal? Watch the archived stream over on Twitch, or check out the April Update page over on Bnet for a glimpse of what's coming!
CyberKN also let us know about GameInformer's two-page interview with Lead Designer Ryan Paradis, and the accompanying Media Gallery with over a hundred new images of the revamped Prison!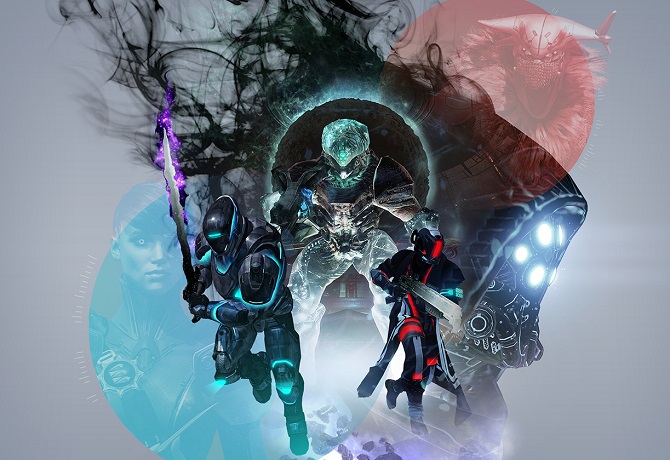 Bungie Looks Back on Year 1 With Game Informer

In the latest content from Game Informer, Bungie discusses how Year 1 of Destiny is shaping the future of Destiny. An interesting video with what they were thinking while developing the game as well as what is influencing them for the future of the game. Thanks to Cyber for pointing it out on the forum.
Game Informer Summarizes Destiny's Story and Lore

Didn't pay much attention to Destiny's story? Didn't read the Grimoire? Or just didn't follow it's vagueness? Well Game Informer has you covered! Today's article in their month long coverage summarizes the story of the base game and both expansions, as well as the lore you can only find in the Grimoire (and there may even be a few hints about story to come). Give it a read if you're not confident in your knowledge! (Thanks Dooskey for pointing it out on the forum).
Don't Look Down

Today's Game Informer coverage comes by way of a developer walkthrough of the Crucible map Vertigo coming in The Taken King. Lots of detail and lots of commentary on their design decisions. Go take a look! (Thanks Korny for pointing it out!)
Sage Wisdom on New Subclasses

Game Informer's Destiny info dump continues today with an article about Destiny's new subclasses. Sage Merrill covers the decisions behind the new subclasses as well as some information you may not have known about them. (Thanks CyberKN for pointing it out)
Game Informer's Hands On Impressions With The Taken King

Today, Game Informer has posted their personal
hands on impressions
of The Taken King. They were able to play a lot of content (not the Raid though!) and have impressions one everything from Story to Crucible, as well as a few new details about the expansion. (Be warned there are probably a few spoilers about content, though not many)
Better Storytelling in The Taken King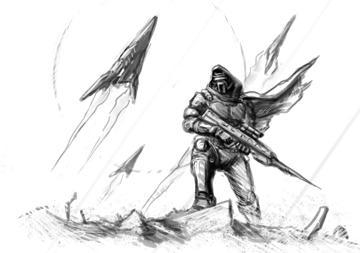 Something I think we're all excited about from The Taken King is the promised improvements to Destiny's campaign structure, as well as to the storytelling for The Taken King's campaign. Game Informer sat down with Luke Smith and Mark Noseworthy to discuss their plans. Also, pay attention to the video and you may catch a look at some new exotics coming as well. Go watch the interview! (Thanks to Speedracer for mentioning it on the forum)
The Game Informer Show Discusses Playing The Taken King
To prepare for their coverage of The Taken King this month, Game Informer went to Bungie to play The Taken King for more than a day. The Game Informer Show (GI's podcast) discusses their experiences with the expansion and what they think of the upcoming content. It has good variety of opinions from someone who has played over 700 hours, to someone that didn't even finish the original campaign. Go see what they thought:
Sleeper Simulant Preview

In the Taken King a brand new exotic is being introduced: The Sleeper Simulant, a Fusion Rifle that will reside in your heavy slot. In their continued coverage of The Taken King this month, Game Informer talked to Bungie about its design, how to get it, and took a look at it in action. There's even a video to see how it fires in game! Go take a look!
Luke Smith Quickly Answers 104 Questions

GameInformer sat down with Luke Smith and asked him a series of (mostly) Destiny related questions. Some new tidbits of information, some humor, and some interestingly dodged questions. Go see for yourself!
January GameInformer Article now free for everyone

If you missed GameInformer's January 2014 article because you didn't have a subscription, you're in luck - GI has released that article to everyone, for free. Awesome! (It's a really good read, and contains a boatload of info we haven't seen elsewhere. You've probably seen most of the content now via third-party sources - but here's your chance to read the actual article.)

Progressing your character without throwing it away

Tyson Green gave another interview to GameInformer; this one focused on how your character will progress in Destiny. It's a great read. Thanks, Mr Daax.

The Big Decisions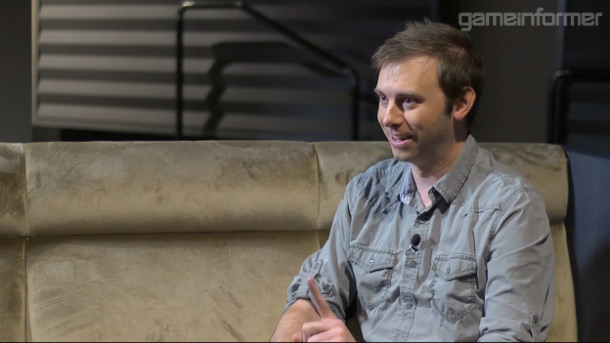 "We don't want to be constrained. We just want to make awesome stuff."
Technical Art Director Ryan Ellis gave an interview to Game Informer in which he describes the growth of the team (and the evolution of the gameplay - did you know Destiny started as a third person shooter?). Go give it a watch! Thanks, Xenos.

Beautiful Reasons to Haul Uranus Around the Solar System
Bungie art director Christopher Barrett is back with the Game Informer crew breaking down the incredible locations you'll visit around the solar system when you pop Destiny into your disc tray. No word on whether or not GI can be held legally responsible for the damage my drool has now caused my laptop keyboard. Thanks a lot guys. Anyway... GO CHECK IT OUT!

The Music of the Spheres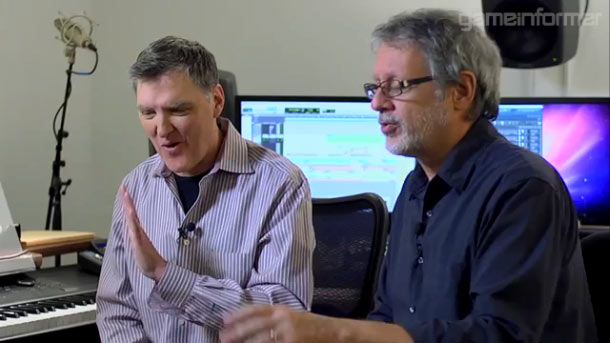 Game Informer continues to unveil the wealth of Destiny content they generated from their recent visit to Bellevue - the latest piece is
a video interview with Marty O'Donnell and Mike Salvatori
, discussing the music of Destiny and the collaboration they were able to enter into with Paul McCartney. Go watch. Thanks to Zero for
the heads-up
.
Destiny will treat gamers like adults

Tyson Green (who came to Bungie from the Myth and Halo communities oh so many years ago) is the subject of the latest Game Informer interview - and his points are truly fascinating! He's the Investment Lead for Destiny, and it's his job to keep you coming back for more. He tries to explain where inspiration has come from other games, and where he feels that other games haven't gone far enough. He directly addresses multiple concerns mentioned on our forums (and elsewhere) - I STILL don't fully understand how it's all going to work, but I'm heartened to know that Bungie understands what makes me nervous, and is actively thinking about those things. Go watch for yourself! Thanks, Xenos.

GameInformer Interview with Harold Ryan
The Bungie Away Team is busy this week; the latest interview to hit our screens is GameInformer talking to Harold Ryan. Note that they've edited-out the questions, so it's just Harold giving answers back-to-back. The editing sort of breaks the continuity of the demo, but the piece still offers some fresh perspective on the news that we've been hearing out of E3.