Search results for tag '
Game

'

Showing results 1 - 25 of 98 matches
#Game2Give

Today begins the second annual #Game2Give charity event in support of the Bungie Foundation and Children's Miracle Network Hospitals. They are kicking things off with a streaming marathon so stop by and help them reach their donation goals. You can see the streaming schedule, milestone rewards and donation incentives. CHECK IT OUT.
UPDATE: Bungie has reached their first milestone of $250K and released concept art for the Dawning Titan Universal Armor Ornament. The $500K milestone was also met, which gave us the Warlock Ornament.
UPDATE: The 750K milestone was reached so the Hunter armor was released.

UPDATE: The 1M milestone was reached and Bungie showed us an upcoming fusion rifle.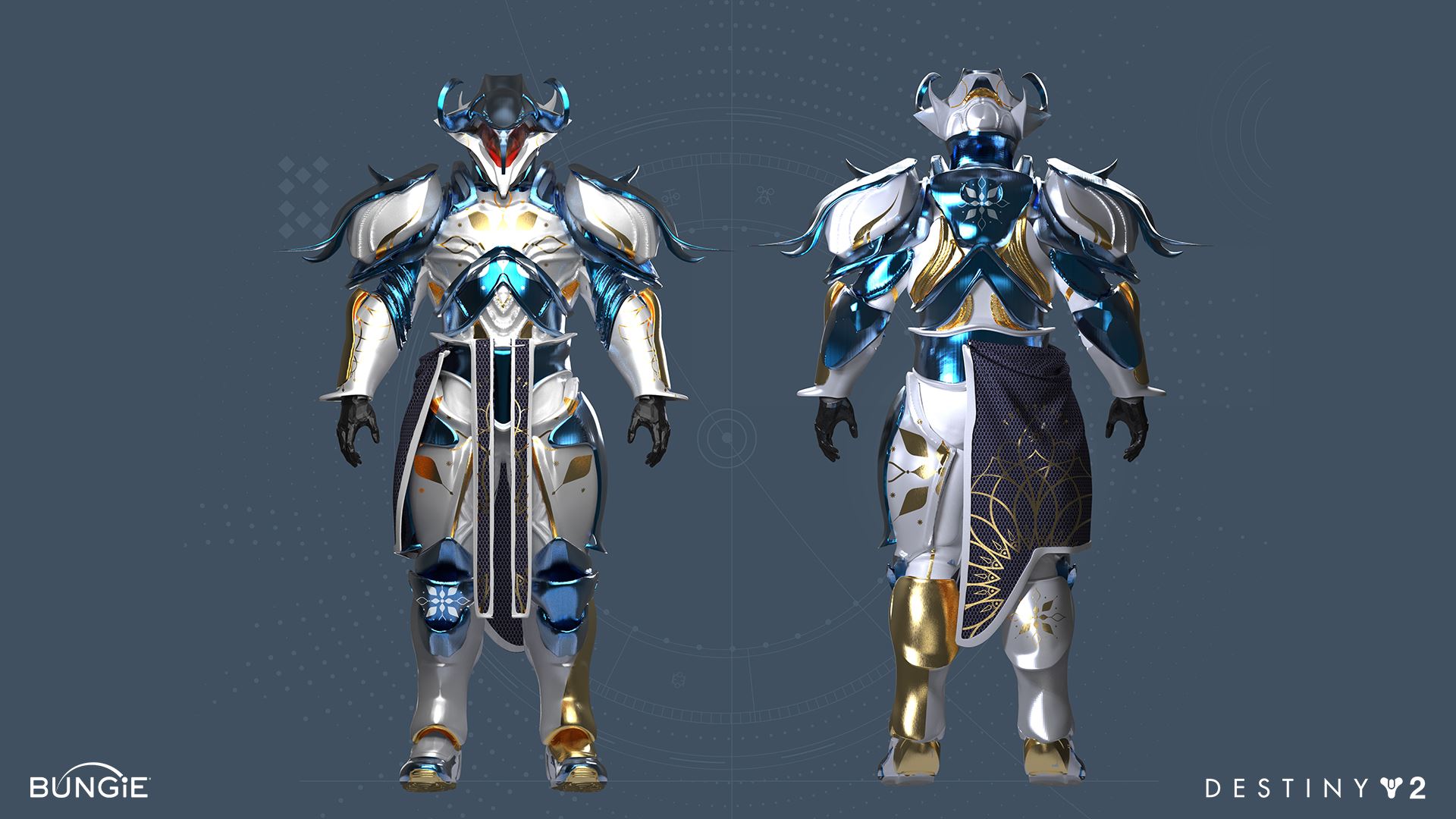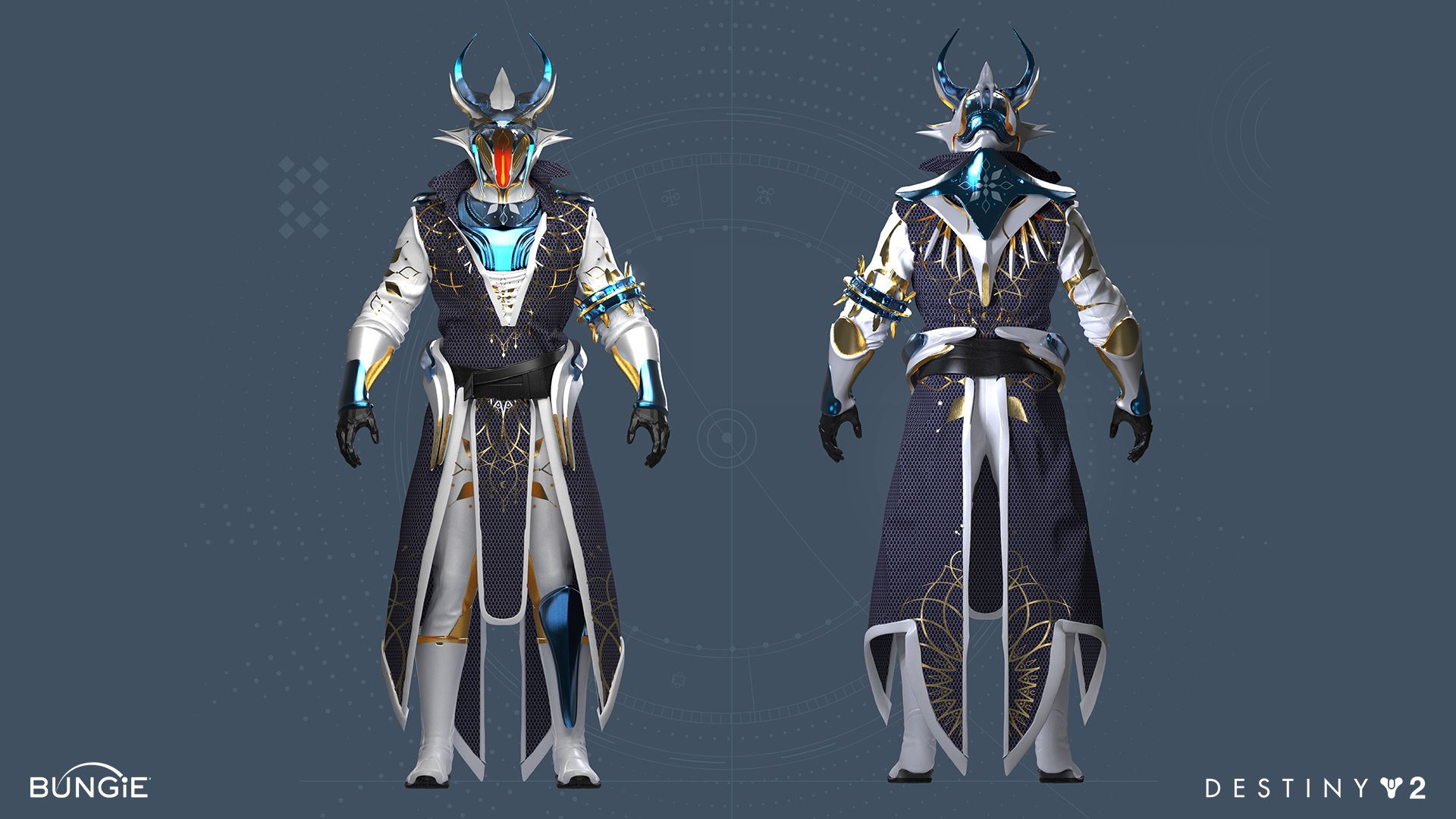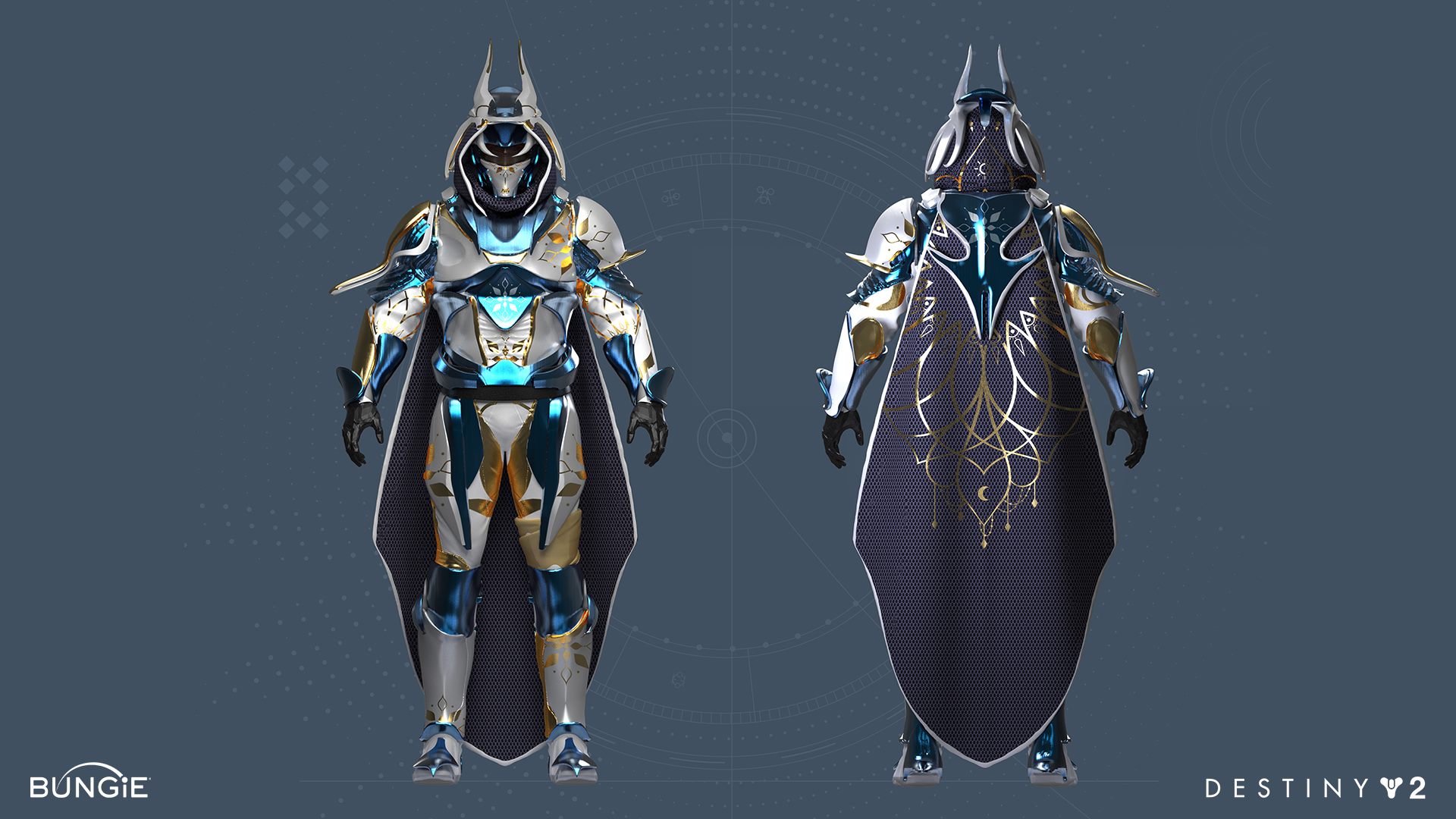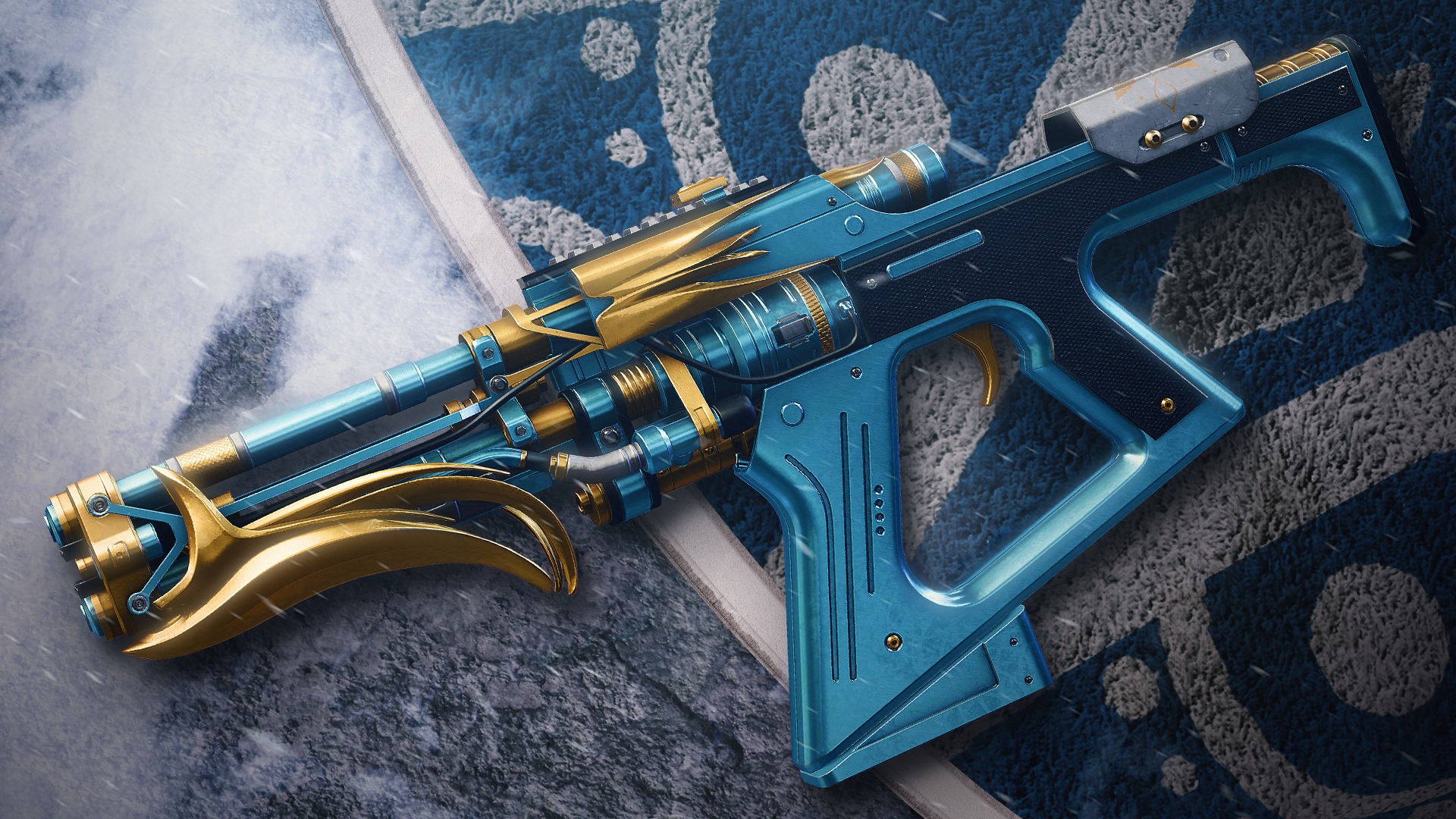 Peaks Into The Future

The last two This Week At Bungie articles over at Bungie.net have been notably forthcoming about upcoming changes to various Destiny features and activities.
In their April 23rd update, Bungie talked about creating a more rewarding Trials of Osiris and delved relatively deeply into some of Destiny 2's current and upcoming safeguards against cheaters. Although Bungie can't share all their anti-cheat details, it was interesting to learn that they are partnering with other high profile companies like Valve to combat certain forms of cheating.
This week, Bungie first put a spotlight as to the reasons why Titans have been fairing so well in the Guardian Games. Turns out Titans are just trying harder than the other classes. Bungie then spent some time talking about their plans to keep more seasonal activities around for newer players even as the game continues to move forward. Having hand picked seasonal weapons show up in normal activities like Strikes and the Crucible seemed like a nice win.
Really, the last two weekly updates have been pretty packed with useful info beyond just the aforementioned updates. Bungie's charitable efforts to assist with the ongoing coronavirus pandemic are a nice read, for instance. You can check both updates out at the links above, or head on over to our highly searchable Bungie Weekly Updates Archive.
Titan Games
This morning, Bungie announced a new series of bounties and challenges in which Titans can compete to prove, once and for all, that they, and not so much Hunters and Warlocks, are the wall against which The Darkness breaks.
But don't worry non-Titans, all classes get access to new ships, sparrows, weapons, and cool class themed Ghosts. The Titan Games kick off April 21st and runs through May 11th after which Titan banners will, surely, decorate The Tower for the rest of the year. Oh, and there's a cool looking physical reward for players to earn, as well!


For more info, check out Bungie's Titan Games page, or watch the announcement video below.

Gambit Gameplay from E3
Our own mastrbiggy was able to grab some video from a Gambit match at E3 this week; it's not him playing, but the footage does a decent job of showing the various aspects of a Gambit match. Go take a look! (Watch on YouTube for full res; 4k should be available - if it's not, wait a bit and try again.)
Video Game Awards - 2017

Destiny 2 garnered 6 nominations for last night's
Game Awards
:
Best Art Direction
Best Score/Music
Best Audio Design
Best Ongoing Game
Best Action Game
Best Multiplayer
Unfortunately, they didn't win any of those categories - but congrats to the team for the showing!
It's A Brave New World Out There Guardian
Bungie had a short presentation at Gamescom today and as part of it they showed off a video highlighting European Deadzone Gameplay, narrated by a new NPC! Watch the video below on Youtube:
PC Gamer Interviews Luke Smith
The folks over at PC Gamer had an in-depth interview with Bungie's own Luke Smith; answering a series of burning questions that covered not only the PC version of Destiny 2, but also shed some light on a number of details that fans across all platforms may have been wondering about. Check it out, and thanks to Ragashingo for the heads up!

Destiny 2 Gameplay Reveal
Bungie has finally revealed Destiny 2 gameplay! They covered a lot of details about new features in the 1 hour long gameplay reveal, but if you don't have an hour go ahead and watch the short gameplay trailer! Both are embedded below:
Bungie's Stream at Gamescom 2016
Bungie will be showing off some content from Rise of Iron at 10AM Pacific time on Tuesday, and reports say there may be some big stuff announced! Custom games maybe? Tune in to watch below or over at Bungie's Twitch page. It'll be archived as soon as possible afterwards as well! Bungie will also be streaming throughout Gamescom, though if you're in the US it may not be at the most convenient times. Check out the schedule over at Bungie.net.
Game Informer kicks off their Rise of Iron Coverage
The cover story of September's Game Informer magazine is Rise of Iron, and they'll be teasing content all month in preparation. You can see the coverage trailer on their website now (thanks, CybrKN). Lots to talk about, even though it's only snippets now!
April Update Recaps and Interview
Did you miss the 2.2.0 Update Prison of Elders reveal? Watch the archived stream over on Twitch, or check out the April Update page over on Bnet for a glimpse of what's coming!
CyberKN also let us know about GameInformer's two-page interview with Lead Designer Ryan Paradis, and the accompanying Media Gallery with over a hundred new images of the revamped Prison!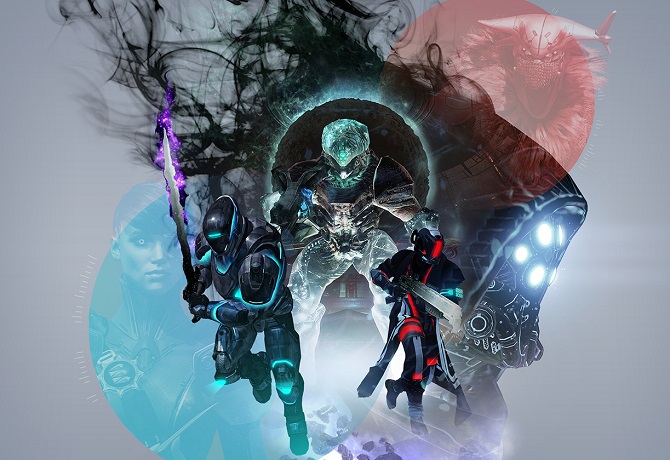 PvP Gameplay from Acclaimed Director CruelLEGACY
These two videos have also been quietly sitting in our news queue, but they definitely deserve to see the light of day! If you're in Destiny withdrawal, have at them:
Bungie Looks Back on Year 1 With Game Informer

In the latest content from Game Informer, Bungie discusses how Year 1 of Destiny is shaping the future of Destiny. An interesting video with what they were thinking while developing the game as well as what is influencing them for the future of the game. Thanks to Cyber for pointing it out on the forum.
Game Informer Summarizes Destiny's Story and Lore

Didn't pay much attention to Destiny's story? Didn't read the Grimoire? Or just didn't follow it's vagueness? Well Game Informer has you covered! Today's article in their month long coverage summarizes the story of the base game and both expansions, as well as the lore you can only find in the Grimoire (and there may even be a few hints about story to come). Give it a read if you're not confident in your knowledge! (Thanks Dooskey for pointing it out on the forum).
Don't Look Down

Today's Game Informer coverage comes by way of a developer walkthrough of the Crucible map Vertigo coming in The Taken King. Lots of detail and lots of commentary on their design decisions. Go take a look! (Thanks Korny for pointing it out!)
Sage Wisdom on New Subclasses

Game Informer's Destiny info dump continues today with an article about Destiny's new subclasses. Sage Merrill covers the decisions behind the new subclasses as well as some information you may not have known about them. (Thanks CyberKN for pointing it out)
Video Teasers of Taken King's Eight Crucible Maps

Game Informer has put up video previews of every new Crucible map (teasers that include the intro views and a couple of shots of gameplay) on one handy page. They take place in varied arenas across the system - click the link if you want to know exactly where! There's also a ship in one that looks familiar...
Game Informer's Hands On Impressions With The Taken King

Today, Game Informer has posted their personal
hands on impressions
of The Taken King. They were able to play a lot of content (not the Raid though!) and have impressions one everything from Story to Crucible, as well as a few new details about the expansion. (Be warned there are probably a few spoilers about content, though not many)
Better Storytelling in The Taken King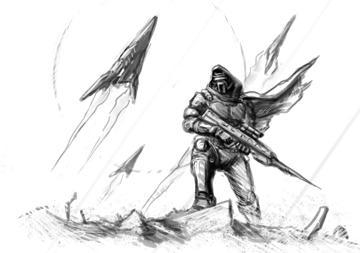 Something I think we're all excited about from The Taken King is the promised improvements to Destiny's campaign structure, as well as to the storytelling for The Taken King's campaign. Game Informer sat down with Luke Smith and Mark Noseworthy to discuss their plans. Also, pay attention to the video and you may catch a look at some new exotics coming as well. Go watch the interview! (Thanks to Speedracer for mentioning it on the forum)
The Game Informer Show Discusses Playing The Taken King
To prepare for their coverage of The Taken King this month, Game Informer went to Bungie to play The Taken King for more than a day. The Game Informer Show (GI's podcast) discusses their experiences with the expansion and what they think of the upcoming content. It has good variety of opinions from someone who has played over 700 hours, to someone that didn't even finish the original campaign. Go see what they thought:
Sleeper Simulant Preview

In the Taken King a brand new exotic is being introduced: The Sleeper Simulant, a Fusion Rifle that will reside in your heavy slot. In their continued coverage of The Taken King this month, Game Informer talked to Bungie about its design, how to get it, and took a look at it in action. There's even a video to see how it fires in game! Go take a look!
IGN Interviews DeeJ
As part of their IGN Live content at Gamescom, IGN interviewed DeeJ about The Taken King. As is the norm with these press interviews not a huge amount of new information, but there are some interesting things to note:
Thanks to Speedracer for pointing out the interview ahead of time.
Luke Smith Quickly Answers 104 Questions

GameInformer sat down with Luke Smith and asked him a series of (mostly) Destiny related questions. Some new tidbits of information, some humor, and some interestingly dodged questions. Go see for yourself!
Legendary Weapons Not Going Forward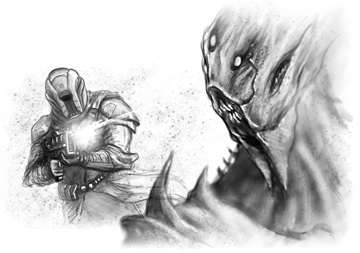 Kidtsunami was first in our forum with the Game Informer article revealing that Year One Legendary weapons will not be able to ascend to Year Two standards. Start saying your goodbyes - but also start preparing for some "genuinely novel shooting experiences".
Dinklage Is Out; Nolan Is In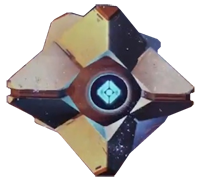 When The Taken King launches, you won't be hearing Peter Dinklage as your Ghost anymore - even if you start the game over. Nolan North (who Bungie fans will remember as Romeo from ODST) is not only recording the dialogue for your Ghost for the forseen future, but also re-recording all of the previous lines by Dinklage as well. (CougRon was first on our forum in reporting this huge news from Game Informer.)