Search results for tag '
custom

'

Showing results 1 - 7 of 7 matches
People Want Beards!

Jonty Barnes sat down with The Sixth Axis at Gamescom to discuss how well the Destiny beta went, and how that will affect the game in the long run. A lot of good information on topics that haven't been thoroughly covered elsewhere!
Xenos | Aug 19, 2014 09:05 am |
link
---
Destiny Embellished Quadcopter
Breitzen showed off his customized DJI Phatnom 1 VTOL quadcopter in our forums:

Looks cool! But I am a little frightened that if I kill his Guardian in the coming beta he'll send his drone after me in real life...
Leviathan | Apr 19, 2014 12:25 pm |
link
---
GDC 2014: Character Customization
Scott Shepherd (Technical Art Lead for Bungie's 3D Department) presented this year at GDC. The talk, Building Customizable Characters for Bungie's Destiny, is now available on the GDC Vault. In this hour-long presentation, Scott presents a ton of information about the vision and implementation of the character appearance and customization that we will experience in Destiny. The talk itself is about 40 minutes long, with another 20 minutes of Q&A afterward. Very interesting! (Thanks to Xenos for the heads-up!)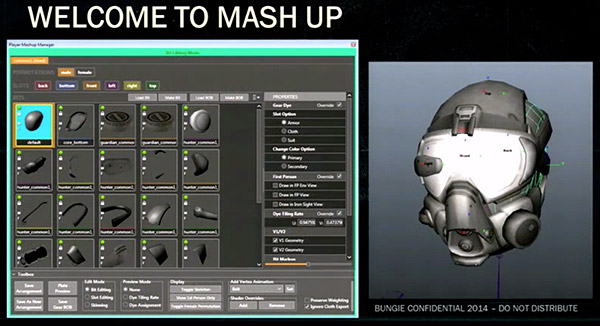 Beorn | Apr 7, 2014 02:14 pm |
link
---
Custom Built Guardians

Halodestiny.net has posted
a series of cards
showing off customization options for your guardian - I don't have a copy, but I think these come from the latest issue of GameInformer. If you'd rather view these as a slideshow, Datto has
posted them to Imgur
.
Claude Errera | Jan 6, 2014 07:12 pm |
link
---
Shaping Your Allies

MoreConsole
kicked off a fun discussion
on our forum with his reminder that
a recent Harold Ryan interview
mentioned that your in-game Ghost will likely be customizable. Go toss in your own two cents!
Claude Errera | Jun 20, 2013 12:47 pm |
link
---
Bungie Only Does Everything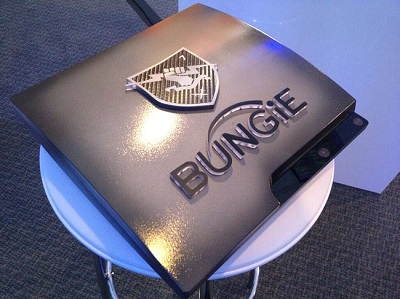 Looks like the PlayStation team wanted to thank Bungie for appearing at the Sony press conference by giving them an awesome custom PS3. Very cool!
ncsuDuncan | Jun 13, 2013 09:57 pm |
link
---
Destiny Themed Xbox 360 Controller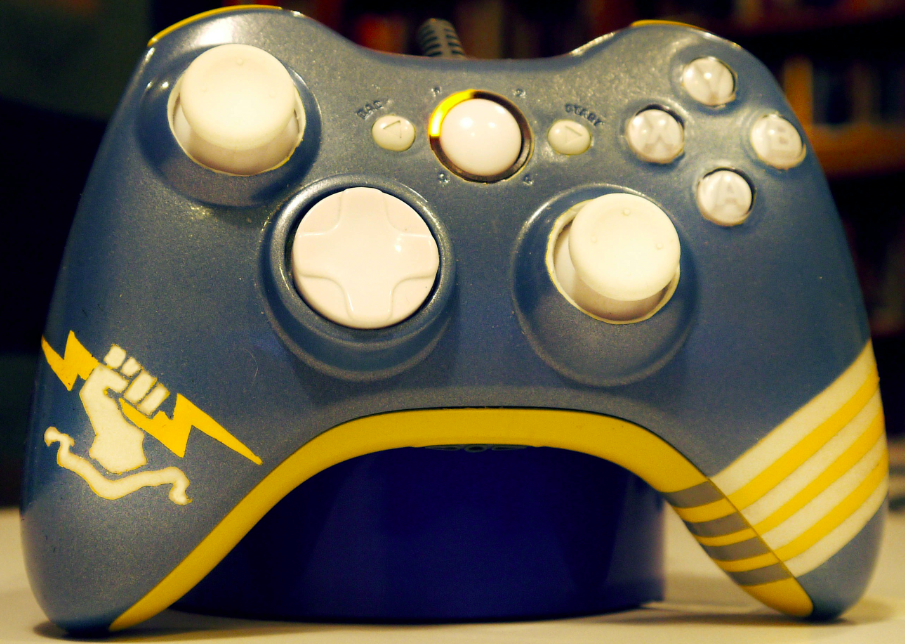 MrFish86 created a custom Destiny/Bungie themed
Xbox 360 controller
- he based much of the design on some Cabal reference shots. Looks pretty slick!
colindosaj | Jun 7, 2013 02:21 am |
link
---