Search results for tag '
lego

'

Showing results 1 - 14 of 14 matches
LEGO Arcadia-class Jumpship
Paul Jeong has built a replica of the Arcadia-class jumpship entirely with LEGO bricks! It's a pretty impressive model, complete with engine details and a nice paint job. Be sure to hit the link to see more photos. I especially like the ones with the ship photoshopped into the loading scene. (Thanks to Black Six for the link!)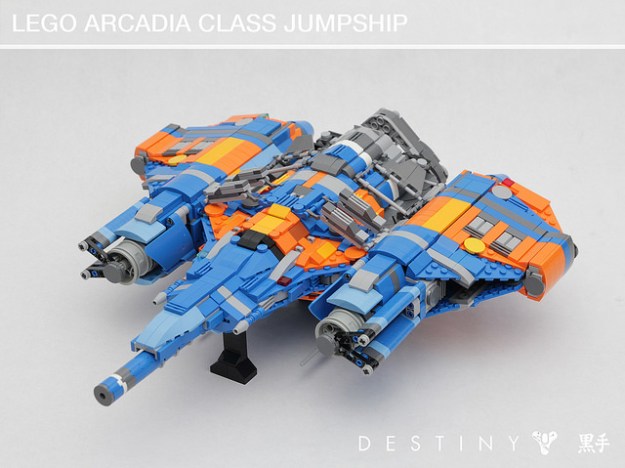 LEGOed Hawkmoon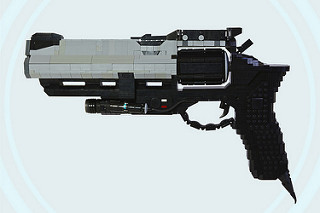 Black Six sent this in last week: a life-size replica of Hawkmoon created by
Elliott Feldman
highlighted at
the brothersbrik
. There's even a
video
showing off its working trigger and hammer!
The Sword of Bricks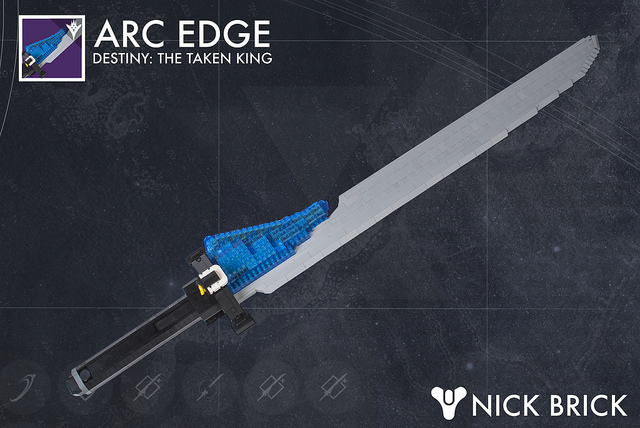 Black Six let us know about an article on The Brothers Brick featuring Nick Jenson's custom Arc Edge that he built out of LEGO pieces. Not sure if that thing would fall apart if you hit something or someone... or just hurt like heck!
Lego Suros Regime
Brick builder, Nick Jensen, has crafted a life-sized Suros Regime out of Lego - awesome! Thanks, Andrew Bulthaupt.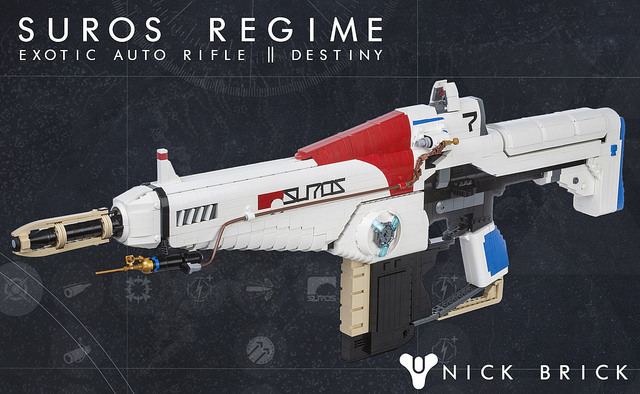 Rocket Envy
Ooh, almost forgot this - found it yesterday. Check out the Lego Gjallarhorn created by ZaziNombies... it's simply gorgeous. In the thread on our forum about it, slycrel suggested you check out his 'The Last Word' model, too. (He's right.)

A Gallery of LEGOs
After posting the LEGO Icebreaker last week, I descended into the domain of Flickr for more constructed marvels. I returned with these, but that's just the tip of the iceberg.

Phaeton V2 by Jake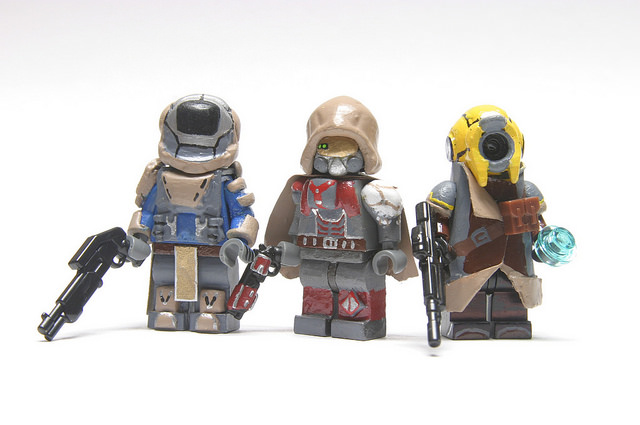 Guardians by SpartanBricks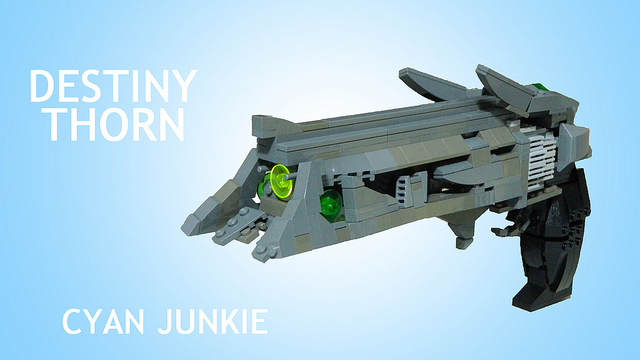 Thorn by Nick Rezler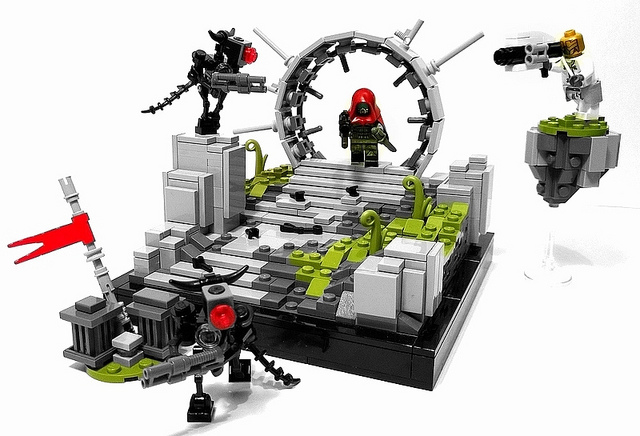 Vault of Glass by Merc4Hire
LEGO of that Icebreaker!
See - a LEGO pun! Bet nobody's done that before. Anyways, SigbiasSilva let us know about a pretty great fan creation that's been making the rounds: a LEGO Icebreaker. That fiery sniper rifle that keeps on giving!
Arcadia Class LEGO Jumpship
SigbiasSilva saw a Bungie Informer Tweet showing off Jumpovertheage's Arcadia-Class Jumpship built from LEGOs. Lots of nice photos in this Flickr album!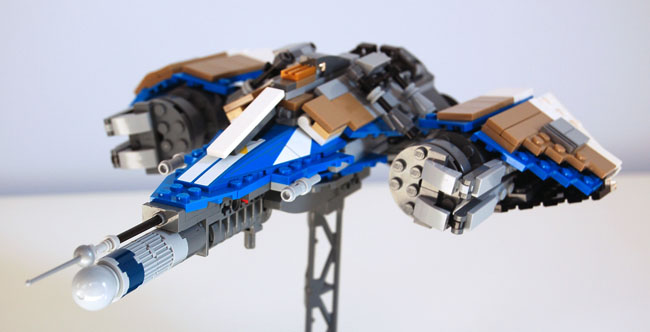 Giving Your Hobby Dimension
If you have access to a 3D Printer (still waiting for them to be renamed Replicators, myself), you can print off your own Duke Mk.44 thanks to Kirby Downey at MyMiniFactory. Thanks to Bluerunner for pointing it out.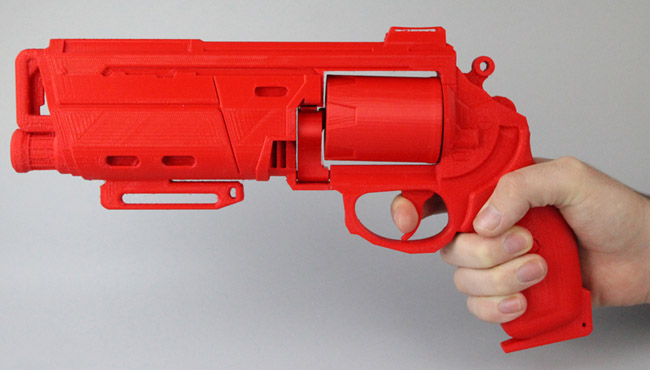 On a related note, Mid7night came across a host of models you can order at Shapeways by Brickinator99, including armor and weapons, as well as a mini-Ghost for LEGO-sized figures.
Definitely not an Official LEGO Product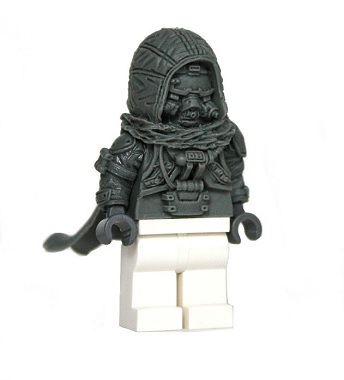 Hmmm, there's something oddly familiar about this "Galactic Sniper" minifig by Brick Affiliation. (Nice find, Hedge.)
LEGO Shrike by a Master Builder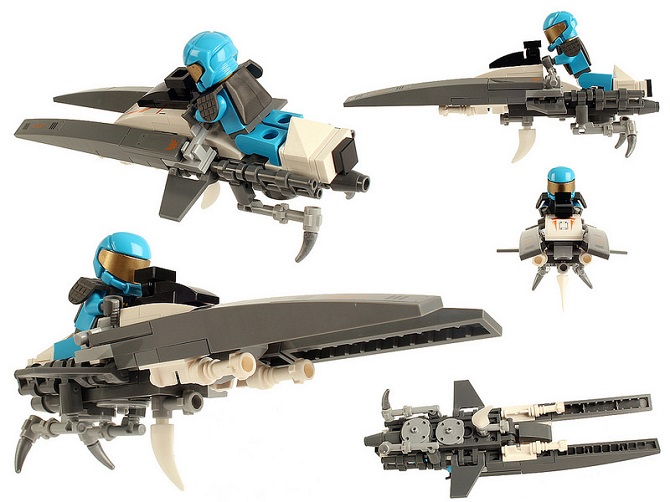 After seeing Wednesday's Destiny Drawing Board, Mark Stafford decided to build a Shrike of his own - in LEGO. If you're wondering how the impressive model pictured above could be built in such a fast turnaround time, the explanation is simple: Mark is a designer for The LEGO Group! Hopefully one day we'll see official Destiny LEGO sets, but until then this personal project helps remind us that in the Bungie community, everything is awesome. (Nice find, Hedgem0ny.)
LEGO Of Your Fear, The Hunter Is Here.
Good ol' Hedgem0ny found a very intricate LEGO Hunter on Flickr, created by pecovam, and tweeted about it. There's some more views of this cute guy and a lot of other great custom LEGO figures (mostly all video-game related) to be found on pecovam's Flickr gallery.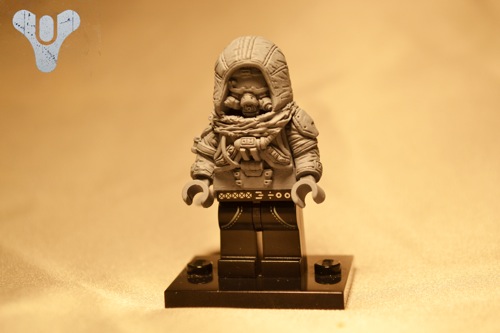 LEGO of the Jungle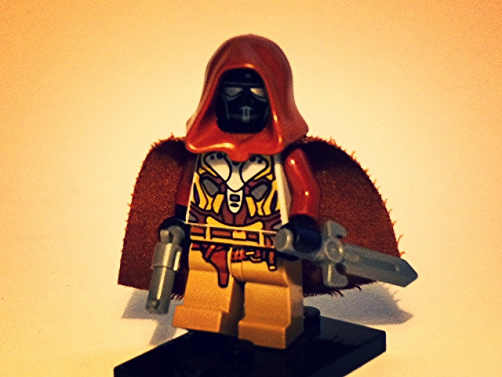 Hedgemony stumbled across this picture of a Destiny Hunter minifig created by Bungie fan Destinybrick02. Is it too early to start a Cuusoo campaign?
Wreck Town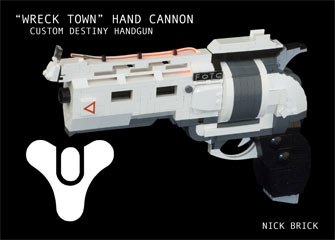 Reddit's NickBrick
put together his own custom revolver
- so what if the game's not out yet? There's always LEGO!
Swing by the DestinyTheGame Subreddit
if you want to let him know what you think of his creation, or explore his Flickr stream for more shots of this awesome hand cannon.