Search results for tag '
gun

'

Showing results 1 - 11 of 11 matches
Fate of All Fools - got one yet?
Wow, we're behind on stuff. Sorry! This showed up a couple of days ago - the folks at Planet Destiny got together with Bkbunny87, whose husband was awarded the exotic gun 'Fate of All Fools' 6 months ago, far in advance of its release to the general public (you can earn a bounty for it in the Trials of Osiris now). Eric's story is a touching one - if you don't know it, swing by and read the details at reddit. But back to the news at hand! At some point in the past, the PD folks contacted Bkbunny87, and got access to her husband's account for a short time, to create some footage showing off how the gun performs in the Crucible. They promised not to release this footage until House of Wolves dropped, which is why we are seeing it now. What a great story - and what a great gun! Thanks, unoudid.
Bungie Bounty: TTL Gunslingers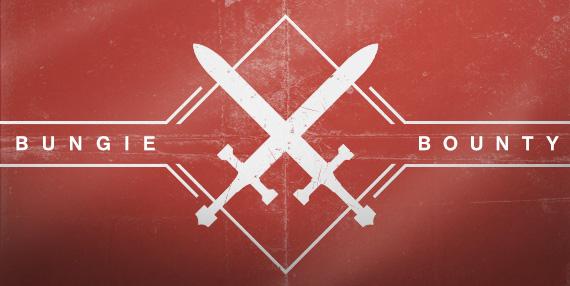 The latest Bungie Bounty is on the TTL Gunslingers tomorrow, Wednesday the 18th, at 6:00 PM Pacific time. If you can best them in Control, you've got a chance at a very unique emblem.
LEGO of that Icebreaker!
See - a LEGO pun! Bet nobody's done that before. Anyways, SigbiasSilva let us know about a pretty great fan creation that's been making the rounds: a LEGO Icebreaker. That fiery sniper rifle that keeps on giving!
Imagining an Exotic
Community member and treasured artist, TDSpiral, took a stab at imagining an Exotic handcannon called "The Serpent" created originally by a fan on Reddit. The results were awesome, and while I picked my favorite to highlight here, he's got a wallop of variations to gaze at.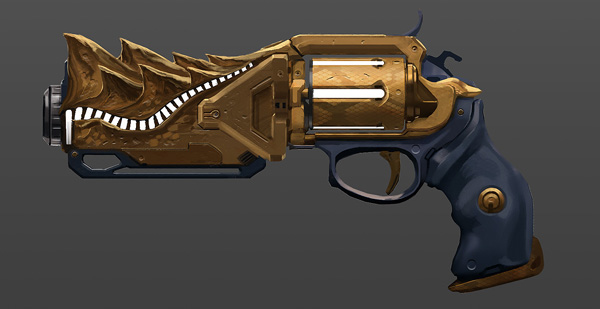 He's Got The Last Word
After The Last Word was Xurred last weekend, iconicbanana showed us a fan-made prop he found through Reddit, created by Sloan. There's some shots of a few custom Ghosts in the maker's blog post, too!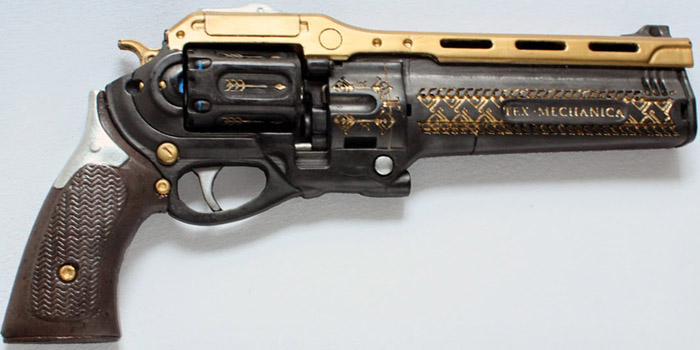 Designing Guns
Black Six let us know that Isaac Hannaford updated his blog with a couple of Destiny gun concept compilations, mostly silhouette work but interesting nonetheless!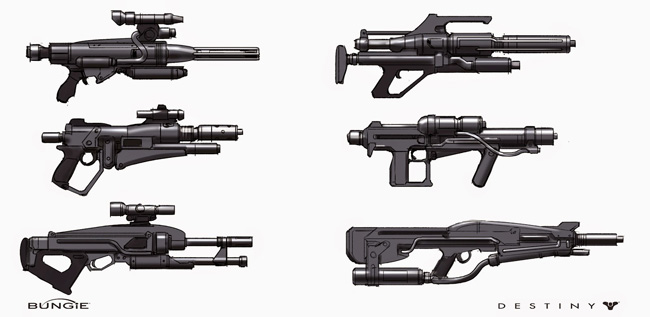 Water-gun to Space-gun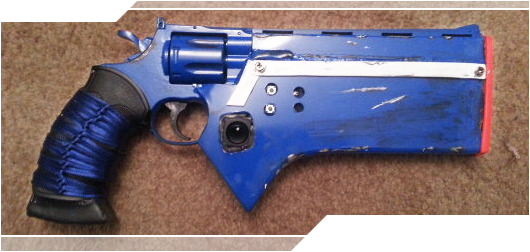 AnubisRex999 stopped by this week with
process shots
revealing how he's created some cosplay weapons from off-the-shelf water/Nerf guns. Neat transformation!
Open Fire
Dan de Board is taking his own shot at designing Destiny-friendly guns... his first entry is 'Open Fire', a machine gun for the Heavy slot. Check out an early render!


Freshly-made Foam Firearms
Joining today's onslaught of YouTube videos is DaFrontlineTrooper's clip showing off a prop rifle he made after seeing the design in the Destiny gameplay reveal. What this gun lacks in heft, it makes up for with a snazzy paint job. (Thanks, Mr Daax.)
Gunslingers Out of Darkness

The Tied the Leader clan is a fantastic example of like-minded gamers getting together to enhance the community gaming experience. TTL Demag0gue (who staffs our own Destiny site, as well as being a Gunslinger) asked a number of his clanmates what they're looking forward to when Bungie lifts (a part of) the veil next week at E3 - swing by and read the answers!

Welcome to the Gun Show
Xenos took screen captures of all the weapons shown in the Destiny PS4 Announcement trailer - apparently this game is a shooter. ;)