Search results for tag '
cosplay

'

Showing results 1 - 25 of 29 matches
Aksis Cosplay - Wow!
Over on Facebook, Spartan Jenzii posted the finished version of her Aksis cosplay... and it's incredible.
Cosplay, and then some
Brian Cook put together a Hunter cosplay costume... and then took some spectacular pictures. Click the thumbs below for screen-sized versions, or download the high-res originals linked below. I love these!
He started a thread on our forum, so go and let him know what you think!
Emerald City Cosplay
The Emerald City Comic Con was this last weekend in Seattle and Destiny cosplayers were out in force. Twitter were was all atwitter with photos (Mehve shared some, Hedge shared others, Air Bubbles herself cosplayed as the Queen, and there's many more examples). Impressive!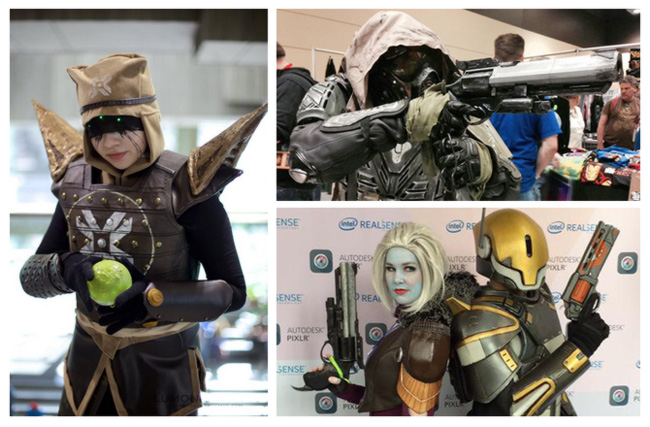 The Third Man Gets His Due

SKSProps is obviously talented if you take a look through his DeviantArt gallery. I'm not sure if this Mask of the Third Man recreation inspires me or terrifies me! He's also got another Hunter helm, a lot more shots of this Mask, and he's recently started a chest piece.
The Queen of the Reef Will See You Now
Hedgem0ny tweeted a pretty cool candid of a Queen of the Reef cosplay by Sandmuffin. You can check out the cosplayer's Facebook page here. Impressive!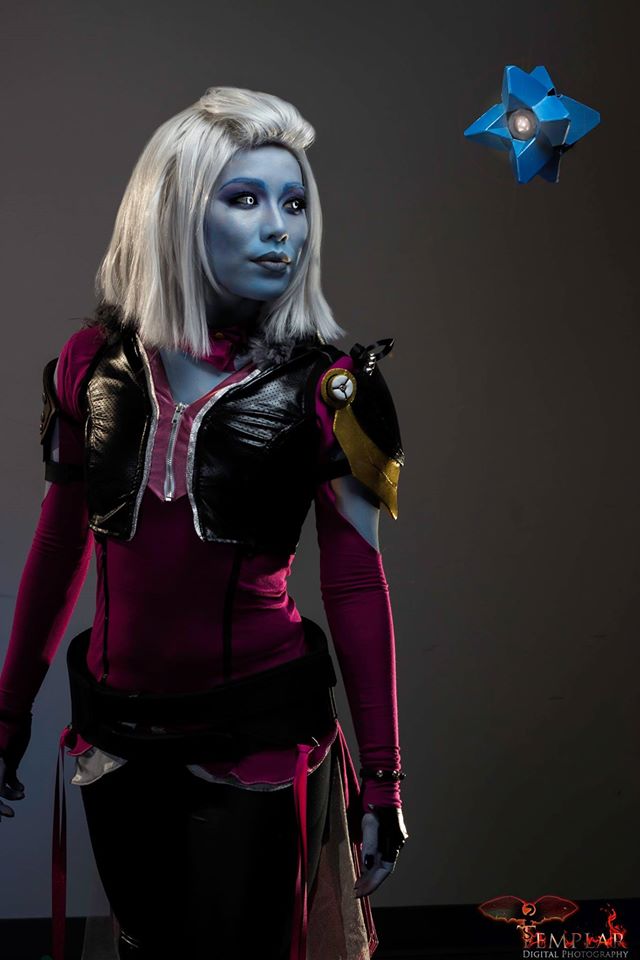 Those Eyes! - Exo Cosplay
Hedgem0ny tweeted an Exo cosplay by redner that's very impressive. Check out his DeviantArt for a few more shots!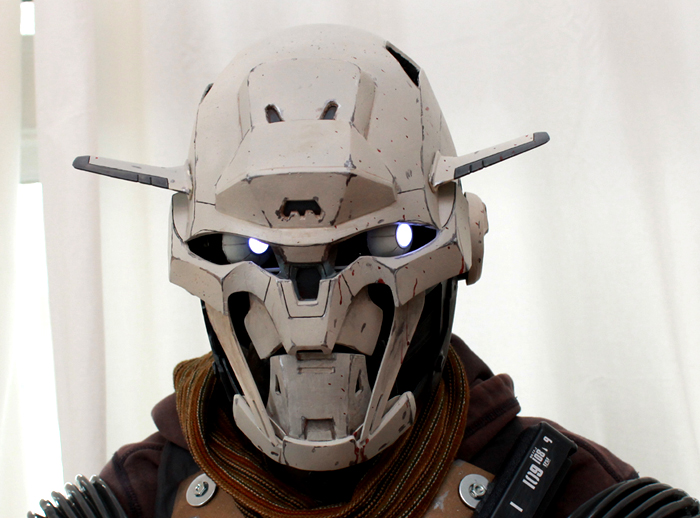 Engram Decrypted: Cloak of Charity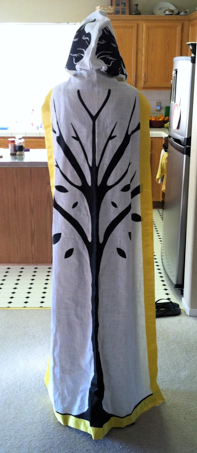 Laird let us know that TahoeAnime is auctioning off a cosplay cloak he created with the resulting money to be donated to the Seattle Children's Hospital Extra Life campaign. Check out
his website
for some more details and photos.
Auction
ends tomorrow (Monday)!
NYCC Fireteam
Jon Goff of Bungie shared some neat cosplay he saw at New York City Comic Con on his Twitter.
There's one more photo in this tweet, too.


Global Launch Day Gallery

The Destiny Facebook page has a new gallery of some of the cosplay and other excitement that's appeared outside Bungie's studios at today's community event, including a huge Fallen Skiff that's been built on site. So, uh, who gets to take that home? UPDATE: The gallery has been updated with a few more photos and some guy named Claude Errera (I think I know that name from a club I went to once) dropped by a few more pics of the Skiff.
Water-gun to Space-gun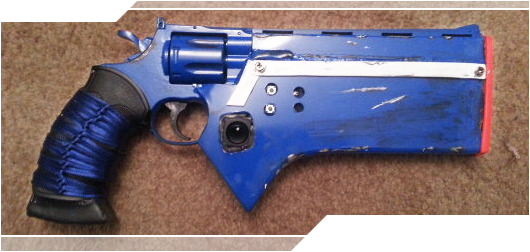 AnubisRex999 stopped by this week with
process shots
revealing how he's created some cosplay weapons from off-the-shelf water/Nerf guns. Neat transformation!
The Strength of the Wolf
This is getting a little long in the tooth... but hey, beautiful work is beautiful work! RandomMistakes was at the San Diego ComicCon this year, and represented Destiny pretty nicely as a Hunter! Full gallery of pics at Imgur.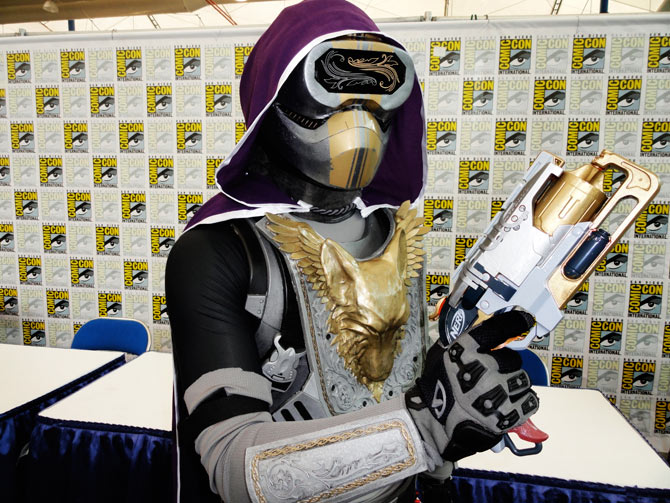 The Strength of the Pack
AnubisRex999 stopped in with a couple of images - the backgrounds are stock pictures (including a Bungie wallpaper), but the foregrounds are him. Pretty awesome Hunter cosplay! Check it out.


The Warlock of WonderCon

Mike Asanuma let us know that he finally finished the Warlock cosplay we mentioned a few months ago. You can find more photos of the costume (and its props) in this Bungie.net thread. Nice work, Mike!
Nerfing Destiny's Weapons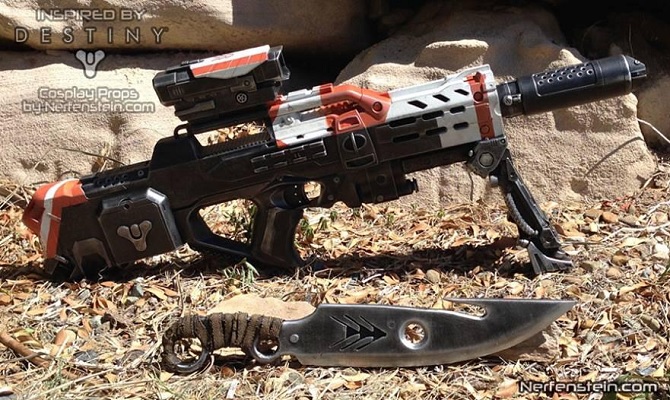 These detailed props from Nerfenstein look beautiful, but my gut instinct tells me we'll need something deadlier than orange foam darts to take down a Fallen Captain! (Nice find, Hedge.)
Cosplay Props Fit for Print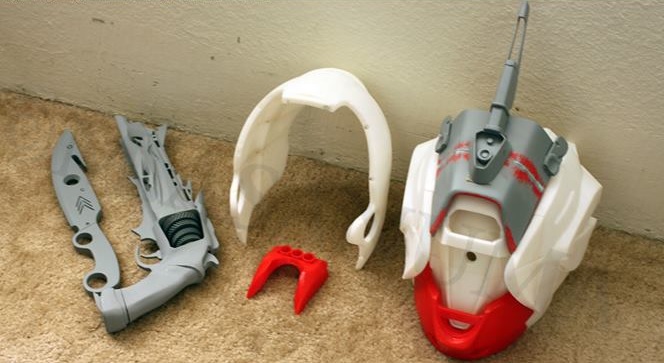 What happens when a cosplaying Bungie fan has access to a 3D printer? We get to see awesome stuff like the Warlock gear "m asanuma" is crafting for WonderCon. You can follow the progress of this expertly-modeled project over in this Bungie.net thread.
Not Recommended for Mumblety-peg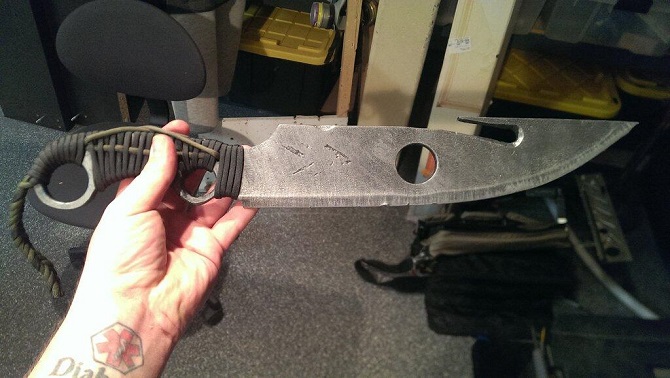 Watch your fingers and definitely count your toes before playing with this Hunter knife Dietkrispy put together. (Yet another Hedgem0ny find.)
Dressed to Kill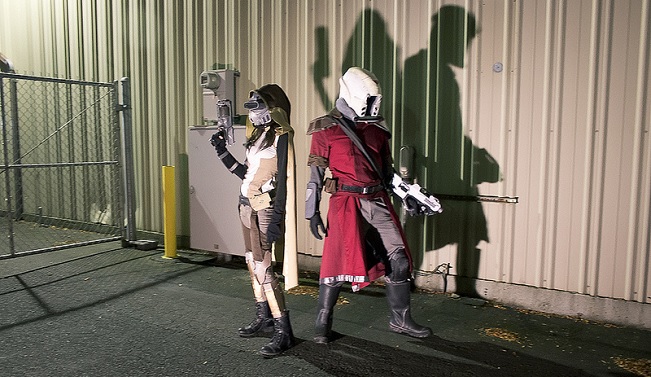 Hedgemony continued his streak of finding news-worthy Destiny images with the discovery of Klash120's cosplay-filled flickr page.There are multiple sets to browse through (One | Two), giving you a glimpse into the entire process - from creating the costumes to goofing around outside Bungie HQ. Impressive stuff here!
A Conduit for Cosplay
The last time we heard from UnknownEmerald, he was showing off his Hunter and Titan costumes. It looks like his arsenal of Destiny weapons has grown, because now he's got a Conduit F3 fusion rifle to charge into battle with. It even lights up!
Custom Cape and One Bloody Red Death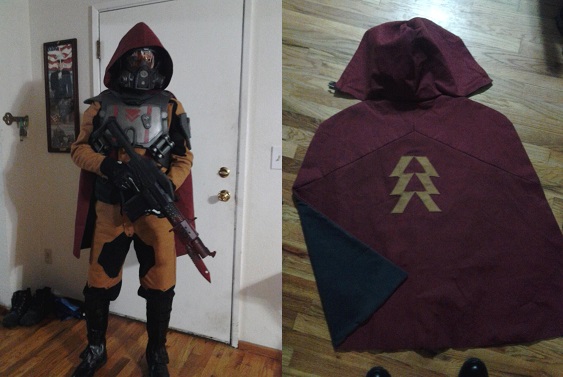 Halloween must be close at hand, because these awesome Destiny costumes keep popping up all over the web. Above is
Taran Johnson's take
on a Hunter ready to dish out the pain with Red Death. I love the detail on the cape!
Homemade Handcannon for a Hunter/Titan
Learn how Bungie fan UnknownEmerald built his own Duke MK.44 in the video above, then check out his awesome Hunter and Titan costumes in the pic below. You can find more shots of these outfits over at his Deviant Art page. Nice work, UnknownEmerald!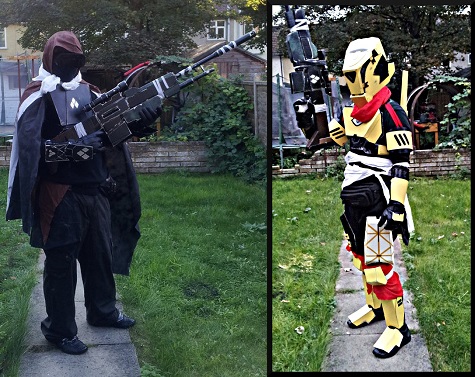 A Hunter In Their Sights
Our local mailman, Xenos, let us know that Bungie.net (which I hear is a popular site) now has a feature highlighting cosplayer, Karin Olava, whose excellent work we've featured here before.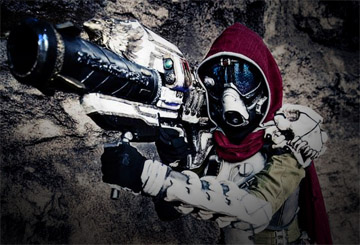 One Hazardous Duke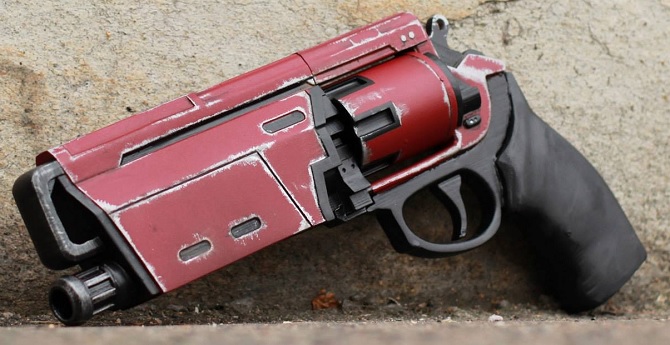 The Duke MK.44 is a modern masterpiece with its holo sight and hair trigger, so it's no wonder that master prop builder Aslak from Orion Works decided to build bring it to life. Visit this Facebook gallery for a few more shots of the finished hand cannon, but don't forget to check out this WIP size comparison photo. The Forces of the City would be proud!
Hunting for a Mask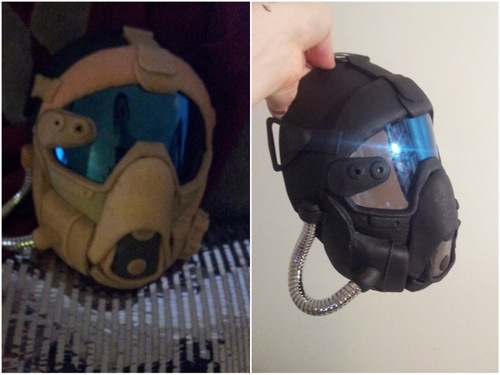 Remember that awesome Hunter mask Karin Olava built? If you were wondering how she made it, head on over to her Tumblr page for a quick synopsis of the steps taken and a nice collection of work-in-progress shots. Impressive craftsmanship, Karin!
Thorn at your side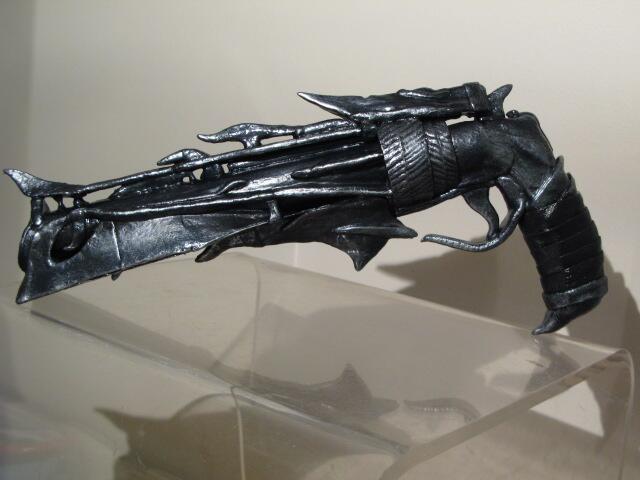 What's better than a ridiculously sick community-built replica of "Thorn", the black-as-night afterlife-initiating hand cannon from Destiny? Not much. So. Awesome.
Update on a Killer Hunter (Hunter-Killer?)
Back in August, we mentioned Karin Olava's cosplay Hunter, in construction. Recently, she's been tweeting up a storm about it: on September 7, she posted a bone bracer for the forearm, on September 13 she said she was 95% done (with awesome pics!), then later that afternoon, she showed off the Sculpey details for her rocket launcher. This morning, she posted a WIP shot of the launcher itself... I want one!