Search results for tag '
Destiny2

'

Showing results 1 - 8 of 8 matches
RNGesus Just Lost a Little Bit of Power

Mashable posted an article with some good comments about weapons in Destiny 2. Random perks are gone! He clarifies a little bit and talks about potential changes as a result. Give it a read.
Playstation Lifestyle Interviews Luke Smith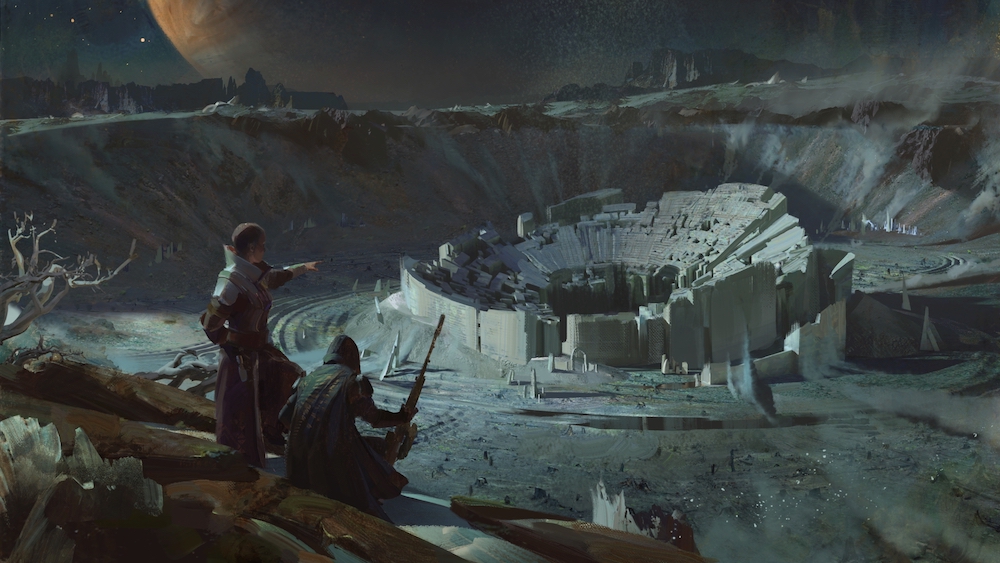 E3 may be over, but information continues to trickle in from news outlets. Playstation Lifestyle sat down with Luke Smith to discuss Destiny 2. Mostly covers things we already know, but has a few new tidbits and hints you might not have heard about! Go read it!
Full IGN Destiny 2 Interview
There were a few pieces of this interview in the IGN Fireteam Chat linked in the previous post, but the full 30+ minute interview is up now with quite a bit of information about framerates, some features at launch, and design decisions. See it embedded below:
Destiny 2 Gameplay Reveal
Bungie has finally revealed Destiny 2 gameplay! They covered a lot of details about new features in the 1 hour long gameplay reveal, but if you don't have an hour go ahead and watch the short gameplay trailer! Both are embedded below:
WELCOME TO A WORLD WITHOUT LIGHT
Another little tease came down today about the direction of Destiny 2, as many popular Destiny Twitch streamers and YouTubers received boxes from Activision PR and were finally allowed to post about the contents this morning at 11am EST.
The boxes contained invitations to the Worldwide Gameplay Premiere of Destiny 2, to be held at the Jet Center in Los Angeles on May 18, 2017. It seems that the reveal will be done "press conference"-style, with "a couple hundred" people being invited reportedly.

The most interesting thing about the package is the card that says, "Welcome to a World Without Light" with an accompanying image of a dead Ghost.
Check out the images in this tweet by tripleWRECK:
Destiny 2 Trailer, PC Announcement
Bungie released the Destiny 2 trailer, "Rally the Troops" this morning. Check it out, then sound off in the forums!
A Teaser for a Trailer for Destiny 2
In reality the teaser is really cool, BUT it is teasing a trailer being released on Thursday at 10AM PDT. Check it out! (Thanks breitzen)
Destiny 2 Announced
Bungie's official Destiny The Game twitter account posted a Destiny 2 teaser image this morning. Not much more to go on, but The Last City looks like it's in bad shape. Conversation's already off to a start in the forum, so go join in!