Search results for tag '
gameplay

'

Showing results 1 - 12 of 12 matches
Gambit Gameplay from E3
Our own mastrbiggy was able to grab some video from a Gambit match at E3 this week; it's not him playing, but the footage does a decent job of showing the various aspects of a Gambit match. Go take a look! (Watch on YouTube for full res; 4k should be available - if it's not, wait a bit and try again.)
Destiny 2 Gameplay Reveal
Bungie has finally revealed Destiny 2 gameplay! They covered a lot of details about new features in the 1 hour long gameplay reveal, but if you don't have an hour go ahead and watch the short gameplay trailer! Both are embedded below:
PvP Gameplay from Acclaimed Director CruelLEGACY
These two videos have also been quietly sitting in our news queue, but they definitely deserve to see the light of day! If you're in Destiny withdrawal, have at them:
Fate of All Fools - got one yet?
Wow, we're behind on stuff. Sorry! This showed up a couple of days ago - the folks at Planet Destiny got together with Bkbunny87, whose husband was awarded the exotic gun 'Fate of All Fools' 6 months ago, far in advance of its release to the general public (you can earn a bounty for it in the Trials of Osiris now). Eric's story is a touching one - if you don't know it, swing by and read the details at reddit. But back to the news at hand! At some point in the past, the PD folks contacted Bkbunny87, and got access to her husband's account for a short time, to create some footage showing off how the gun performs in the Crucible. They promised not to release this footage until House of Wolves dropped, which is why we are seeing it now. What a great story - and what a great gun! Thanks, unoudid.
Gameplay from Gamescom
You may have already seen pieces of this, but here's a gameplay video that fell through the news-cracks last week. There's definitely some fun moves in here ready to be recreated in Septemeber!
Thanks, INSANEdrive.
Destiny Launch Gameplay Trailer
SigbiasSilva pointed out the Official Destiny Launch Gameplay Trailer posted by Bungie today. Can you believe the game launches in less than three weeks? Thanks SigbiasSilva!
Pushing the Activity Boundaries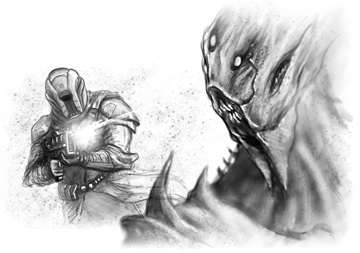 Our forum is alive and kicking with tons of fun Beta activities; here's a small rundown.
Official Destiny Gameplay Experience Trailer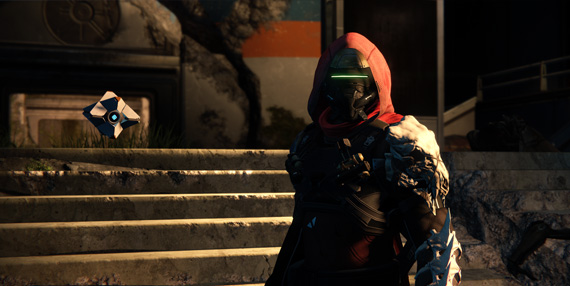 There's a new trailer in town, and it's over at
bungie.net
, featuring a rundown of the Destiny gameplay experience delivered by none other than Bungie's co-founder Jason Jones himself. Lots of new footage to pore over, from character creation to ingame cinematics. Go feast your eyes and join the discussion in
our forum
!
(hat-tip to Grim IV)
Gameplay Trailer: The Moon
Bungie released a new gameplay trailer today, focusing on the Moon, the Hive, and a new trio of Guardians. What are you waiting for? Go check it out! We'll wait... There's also a post on Bungie.net with some new Moon-themed wallpapers for your viewing pleasure.
Destiny Box Art Revealed (And New Trailer Incoming)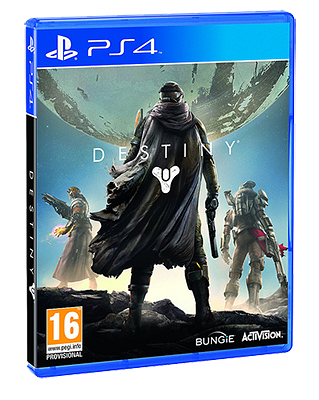 It would seem this is going to be a busy week! DeeJ stopped by the PlayStation EU forums in the wee hours of the morning to give us our first look at the Destiny retail box art. In addition, it sounds like we'll be seeing a new gameplay trailer tomorrow and maybe even some pre-order announcements as well. Join the conversation in the forum and let us know what you think! Thanks to Hedge for the heads-up. [update!] Looks like Bungie will be taking us to The Moon tomorrow. Hat-tip to ZackDark in the forums.

Speculation Saturday #5: The Gameplay

Saturday? Sunday? Same thing, right? Ragashingo ends the first run of Speculation Saturday (until there's more to dissect in the future) by shifting gears and throwing the spotlight on Destiny's actual gameplay: Combat, A.I., Fireteams, and all that jazz. Go tell him how wrong or right you think he is!
Official E3 Gameplay Reveal Posted
For the second day of Bungie Week festivities, Bungie has posted the Official Destiny Gameplay Reveal video to their YouTube page in all of it's HD glory. Also, be sure to check out the news post on Bungie.net.
The bumper at the end of the video also teases a "Building E3 Reveal" video, with a placeholder that says "Coming Soon". Hmm, I wonder what that's about... (Thanks, SigbiasSilva).