Search results for tag '
Staten

'

Showing results 1 - 12 of 12 matches
Statengate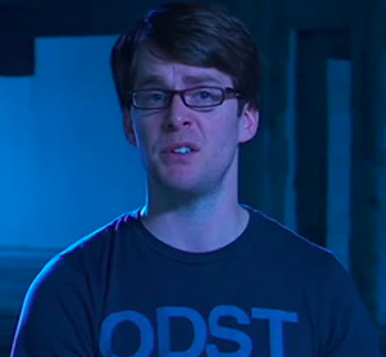 A few months back Joseph Staten, writer and designer director on Destiny, surprised us with his
unexpected departure from Bungie
in order "to tackle new creative challenges." Today, Xbox Studio Manager
Mike Ybarra tweeted
that Staten is now back at Microsoft
serving as Senior Creative Director. Many speculated that this was his return to the Halo franchise, but Polygon reports that Staten isn't directly involved with the next Halo game.
Joseph is not working directly on the next Halo title. As a senior creative director, he will help create the world's best entertainment on Xbox, as well as help shape our franchise strategy for some Microsoft Studios titles.
(Thanks,
Mariachi
and
marmot 1333
. And thanks to
Frankie
for the title.)
Another Great Journey

If you didn't already catch it on Bungie.Net, Joseph Staten, a creator, writer, designer, and voice actor every Bungie fan should know, whose excitement and creativity has inspired us for years now, is leaving Bungie for a new adventure. But through those teary eyes, just remember: we still have years of his contributions to Destiny to yet experience! And personally, I can't wait to see what else he accomplishes...
Joe talks to Edge

Edge has posted another developer interview with a Destiny team member - this time, it's Joe Staten, and the topic of conversation is how the game will bring worlds to life for you. Pretty interesting read! Thanks, Mr Danger.

Putting Bullets on a Pixel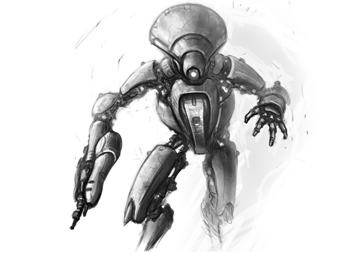 Creative Screenwriting has posted an interview they did with Bungie writer Joseph Staten during E3. It's pretty short and covers much of the same ground as previously posted E3 chats, but Joe has a way with words that makes every conversation sound fresh and exciting. (Thanks, marmot 1333.)
Hello, Traveler!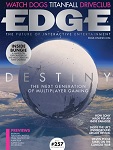 Edge has another preview from their (now available) Destiny-rich issue, this time focusing on what Bungie learned from open-world shooters Far Cry and Borderlands. Joe Staten uses a more respectful tone than the Edge headline would have you believe, but he does mention Bungie's efforts to capitalize on the opportunities those games passed up. As a fan of Borderlands, I think this is very encouraging news! (Thanks, Xenos.)
Adam Sessler Interviews Joe Staten
Adam Sessler hosted a great interview with Joe Staten yesterday. It's the same format we've seen before with the interview happening over the E3 demo and Adam asks some good questions while letting Joe expand on the discussion. Be sure to give this one a viewing! Thanks (again), electricpirate!
GameSpot Interview with Joe Staten
GameSpot sat down with Joe Staten today and talked to him about Destiny while running through the E3 demo. There are some great pieces of information in there, but this gem at the very beginning (when the camera is panning across the landscape) will be of particular interest to many fans,

This is all coming right out our engine. All that stuff, if you ran out there, it's all playable terrain. I mean, it's just a really powerful new engine that we've [built for Destiny].
OXM UK Interview
OXM UK has posted a new interview with Joseph Staten, wherein they discuss a myriad array of topics surrounding Destiny (including the fate of Tweet # 6!). Definitely worth a read, and then jump into the discussion over in the forum! Thanks, for the heads-up, excowboy83.
GDC Interview at AusGamers
It's a few weeks later than others, but AusGamers.com has posted their GDC interview with Christopher Barrett and Joseph Staten today. While it touches on many elements we've already heard about in other GDC interviews, they certainly cover a few fresh angles that make it an interesting read.
Staten Has the Gift of Gab

Xenos noticed yet another new interview with Joseph Staten over on x360magazine.com. Man, that guy's been busy! Some great talk about Bungie's approach to developing and defining Destiny, persistence and customization of your Guardian, storytelling, and a few other tidbits. Go give it a read, then sound-off in the forum!
Barrett/Staten Interview at GameSpot
Xenos noted on the forum that GameSpot has an interview with Christopher Barrett and Joseph Staten discussing "world building" in the wake of their GDC presentation. It's similar to other GDC-related interviews we've already seen, but there's definitely some new perspective in there as well. Go give it a read!
Barrett/Staten Interview at Eurogamer

Eurogamer
interviewed Joe Staten and Chris Barrett
while they were in San Francisco for the Game Developers Conference last week - it's a fascinating read. Peruse it and learn the secret of Tiger Man! Thanks,
Xenos
.