Search results for tag '
Edge

'

Showing results 1 - 13 of 13 matches
Edge Transit
Hedge Is Famous
B.org's very own Hedgem0ny gets the spotlight in the latest Community Focus feature over on Bungie.net. Hedge has been busy finding and retweeting Destiny-themed artwork over on Twitter (not to mention making some of his own!) since before the game shipped last Fall, and DeeJ grills him for the details about "community art curation." Go check out the interview! (Thanks, bluerunner).
In the Dark Smoke, a Face Appears.
Probably one of the best pieces I've seen him do so far, here's the latest from our talented Hedgem0ny: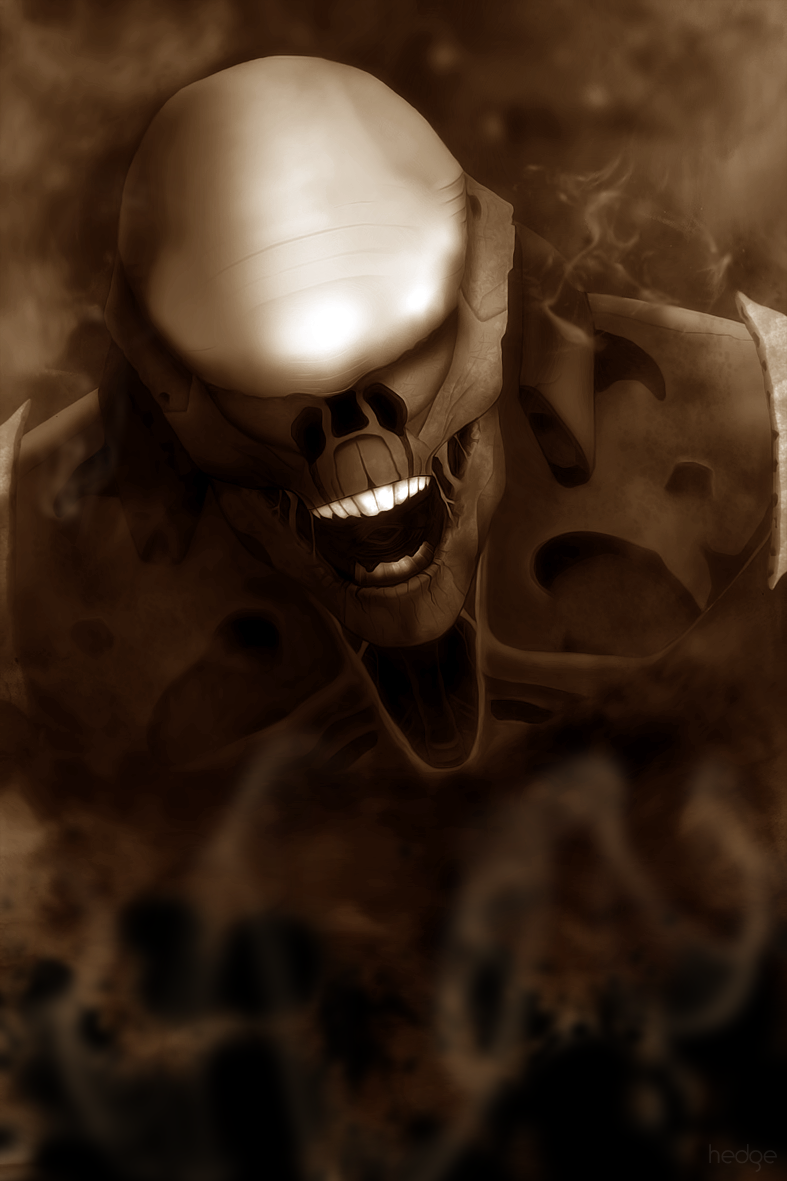 Joe talks to Edge

Edge has posted another developer interview with a Destiny team member - this time, it's Joe Staten, and the topic of conversation is how the game will bring worlds to life for you. Pretty interesting read! Thanks, Mr Danger.

Edge Interviews Chris Barrett

Edge published an interview with Bungie's art director Chris Barrett about building a living breathing world filled with story and history. Chris talks about iteration, influences and striking a balance between a believable but idealized universe. (Thanks, Xenos.)
Sloping the Floor

Xenos pointed out a short article over at Edge that touches on Bungie's desire to counter trolls in Destiny's online interactions. While the piece is low on actual details, there are a few quotes from Chris Butcher that should be interesting to anyone that has rhythmically crouched over a fallen enemy in Halo...
Hello, Traveler!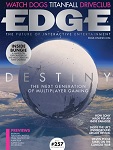 Edge has another preview from their (now available) Destiny-rich issue, this time focusing on what Bungie learned from open-world shooters Far Cry and Borderlands. Joe Staten uses a more respectful tone than the Edge headline would have you believe, but he does mention Bungie's efforts to capitalize on the opportunities those games passed up. As a fan of Borderlands, I think this is very encouraging news! (Thanks, Xenos.)
Previewin' on the Edge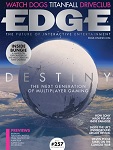 We already knew that Issue #257 of Edge magazine would have a Destiny cover story, but now we have a better idea of what to expect from the feature:
With exclusive access to the Seattle studio's next blockbuster, we have the world's first hands-on report on the openworld shooter, plus insight from Bungie creative lead Joe Staten, COO Pete Parsons, art director Chris Barrett, technical art director Ryan Ellis and technical director Chris Butcher.
As kapowaz points out, there's a quick teaser online featuring two paragraph-sized quotes from Joe Staten about what Bungie learned from ten years of making Halo games. Good news for people the like long story arcs! The Edge issue will be available for purchase starting this Thursday.
Edge Teases the Traveler

Remember the minimalist teaser in Edge magazine that electricpirate and kapowaz noticed a couple weeks ago? Looks like they were right about the hints pointing to Destiny - kapowaz has spotted a (tiny) preview image of the upcoming issue's cover. Subscribers will get to read the full story on August 1st, so don't go pillaging your local newstand just yet!
Edge Teases Planets

Looks like the cover to Edge's August issue is going to focus on Destiny - electricpirate pointed out a teaser pic, and kapowaz added some info (if you thought electricpirate was wrong, and it WAS a moon, kapowaz described the iPad version of the teaser as having that sphere settling slowly towards Earth). I wonder what new info they'll have for us?

Sittin' On a Space Couch, Chatting About Destiny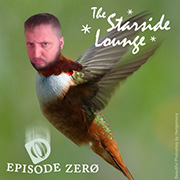 Black is white, square is round, the world is upside down, and DBO is proud to present our pilot episode of The Starside Lounge, a handcrafted podcast for the discerning DBO community! If your ears are up to the task, you can download the MP3 from here (right now it's manual, but we'll be setting up a podcast feed with our next episode).
For a little over an hour, we discuss Bungie's E3 gameplay reveal, Destiny platforms, character classes and customization, micro-transactions, The Law of the Jungle, and more. Check it out, we hope you enjoy it!
Now with more YouTube!
When you fish upon the stars

When Hedge is excited, the birds fly lighter, the tides rise higher, the chocolate tastes sweeter, the kiss lasts longer, the love grows stronger. When Hedge is excited, we are excited.
New info from Edge
kapowaz dropped by with info from the latest Edge magazine - some intriguing tidbits buried in there! Go give it a read. (No scans, of course - just some text descriptions. If you want to see the original material, help keep Edge in business and pick up a copy!)