Search results for tag '
card

'

Showing results 1 - 7 of 7 matches
Postcards from Destiny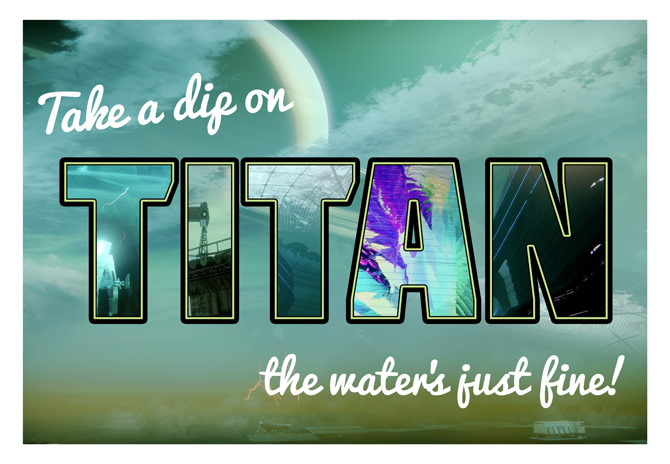 Saw a post on reddit, from /u/Pixel_Bright - it contains a series of postcards from around the solar system. I love these! Check 'em out.
Claude Errera | May 23, 2018 01:19 pm |
link
---
Bungie's Holiday Engram
Bungie usually has neat, comically-illustrated holiday cards for their studio and this year is no different!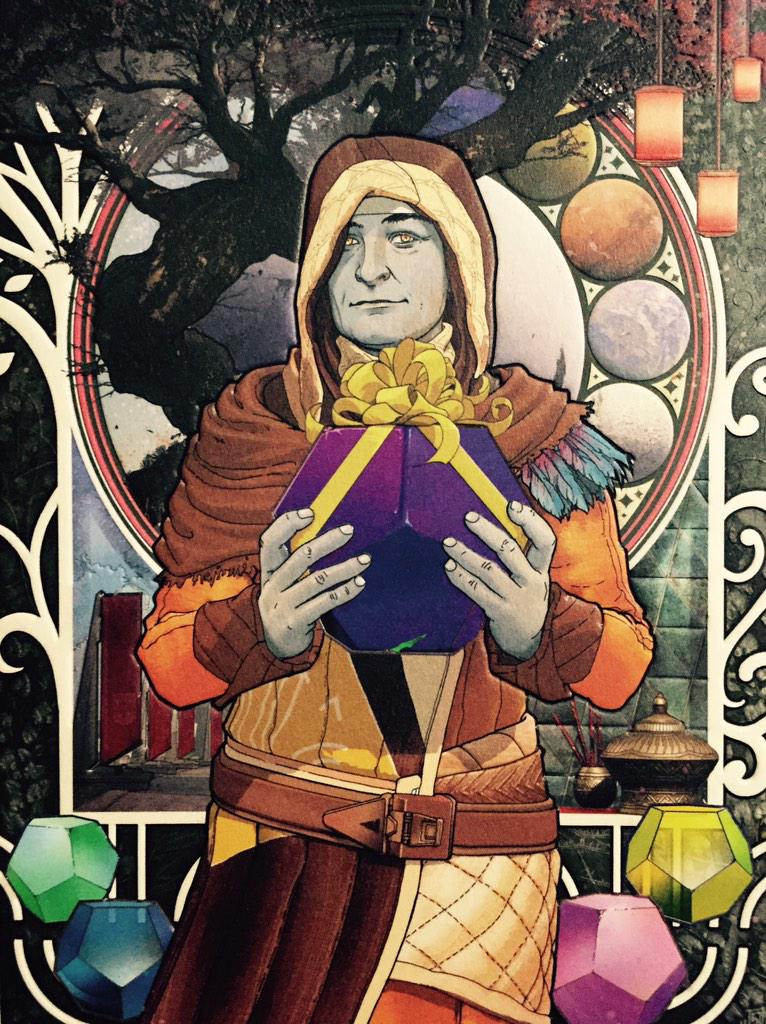 Urk Tweeted this beautifully teasing piece yesterday.
Leviathan | Dec 13, 2014 02:57 pm |
link
---
Dawww...
Oholiab
dropped by
the forums last week to show off some adorable, Destiny-themed birthday cards given to him by his kids. He also posted
an annotation
showing who's who. I hope to see more of their fan-art in the future!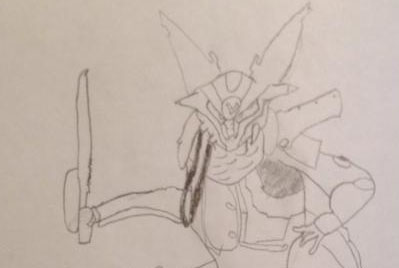 Leviathan | Aug 12, 2014 08:30 pm |
link
---
Four Eyes A Jolly Good Fellow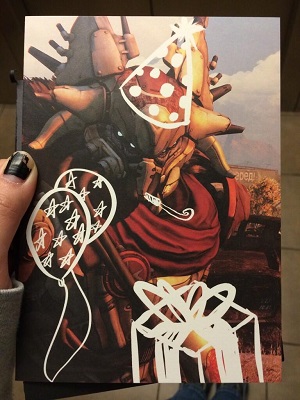 Looks like Bungie employees get a pretty cool birthday card, but something tells me we won't see any Fallen Captains being this festive in the final game. (Image from rawksaur's Twitter page. Happy Birthday, Dawn!)
ncsuDuncan | Mar 25, 2014 11:06 pm |
link
---
Another Sketchy Post...
Hey remember that Warlock I drew a while back? Here's a Titan to go along with it, with a Hunter on its way (she got stuck in a public event I think, she'll catch up).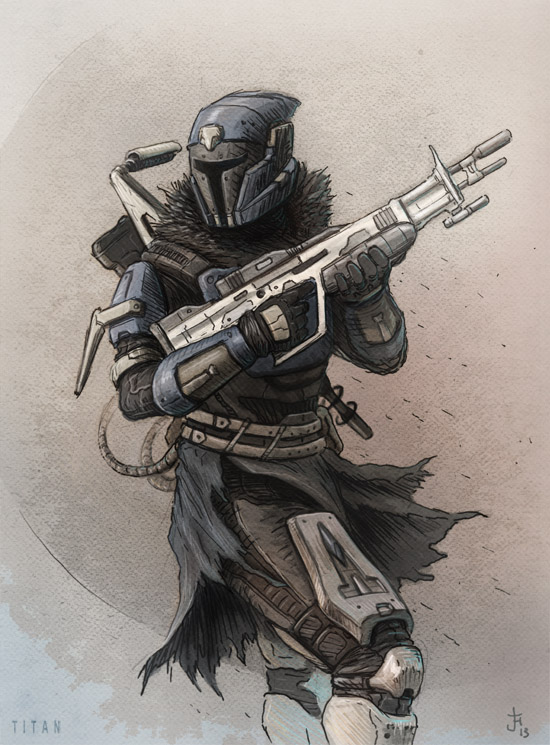 Click above for a larger version. After that Hunter, maybe I'll look into continuing this series for our villian factions...
Leviathan | Oct 8, 2013 01:11 pm |
link
---
This Post's a Little Sketchy...
Actual news? ... I got nothing, sorry. I don't know where Claude keeps his magic bag of secrets. But I did sketch a Warlock to make up for it. Then ruined it with markers. Then scanned it and salvaged it in Photoshop. Whew!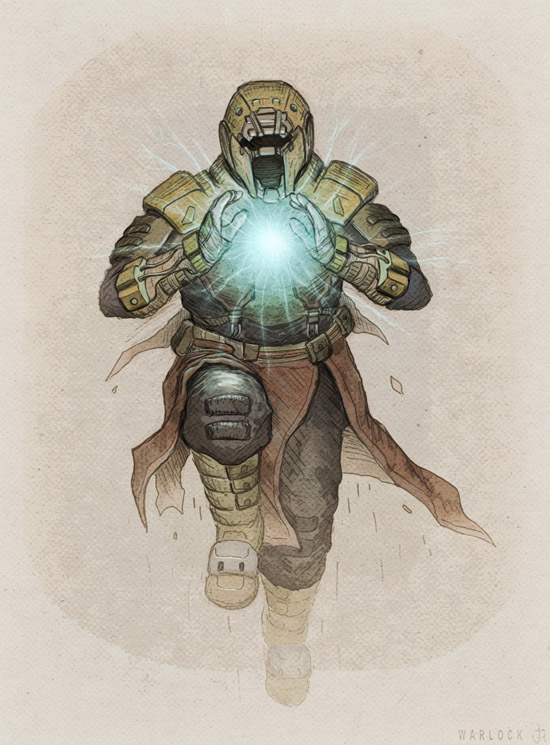 Click above for a larger version. Makes a good wallpaper/lock screen for your fancy mobile gizmos. Hunter, Titan sketch cards coming in the future.
Leviathan | Sep 2, 2013 12:51 pm |
link
---
D.B.Oh the Humanity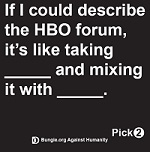 If you haven't been tricked by MoltenSlowa's deceptive forum thread titles yet, you might not be aware that he's been working with community members Padraig, Bones, and Unhh on a Bungie.Org-themed version of the risqué party game Cards Against Humanity. There's still time to submit your own card ideas, but that window closes this week - so get moving! (If you're confused by the concept, this forum post might help clear things up.)
ncsuDuncan | Jul 29, 2013 09:03 pm |
link
---