Search results for tag '
Marty

'

Showing results 1 - 13 of 13 matches
Marty O'Donnell's DBO AMA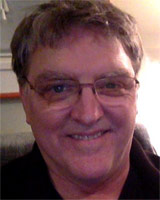 Okay, we're not reddit, and we don't really do AMAs, but Marty's a rebel, and he does what he wants. If you
swing by our forum
today, Saturday, April 9th, at around 4pm PDT, you'll find this guy hanging out, answering questions. About anything. (That's what the second A is in AMA, after all.) Ask him about Myth music, Oni music, Halo music, Destiny music, Golem music... or go wild! Ask him about stuff that's not even music! Prepare your questions... and then be here later this afternoon!
Destiny Beats RNG at Game Awards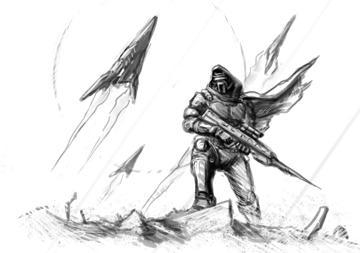 The Game Awards were held last night (with a familiar composer in charge of the music) and Destiny managed to win two awards, Best Online Experience and Best Soundtrack! You can watch a replay of the event, or just see who the rest of the winners were.
Marty O'Donnell - After Bungie
The big Destiny news of the week, so far, has been the firing of Marty O'Donnell as Audio Director; neither side is offering details on the event (though Bungie has
confirmed
that Marty's music will remain in the game).
We had a chance to talk to Marty this morning
- and while there aren't a lot of answers for fans who want to know what happened behind closed doors, it was comforting to hear Marty's positive comments about the game, and about the people he's worked alongside for so many years. More than anything, we want the best for both sides - we're fans of Bungie as well as of its games, and we count many of their employees among our friends.
Go read
.
The end of an era?
I'm not at all sure what to write here - so I'll present the facts, as we know them. Last night, Marty O'Donnell, the man behind Bungie's music since 2000 (well, 1997, really), tweeted this:
And a little later, Bungie put up a post on Bungie.net that doesn't really explain anything, but does suggest that the Tweet is not just a joke.
For more than a decade, Marty O'Donnell filled our worlds with unforgettable sounds and soundtracks, and left an indelible mark on our fans. Today, as friends, we say goodbye. We know that wherever his journey takes him, he will always have a bright and hopeful future.

We wish him luck in all his future endeavors.
There are discussion threads all over the net - we have one on our forum, NeoGAF's is fast-moving and huge, Reddit's is growing... if we learn more, we'll let you know.
Whatever this means, it saddens me, personally.
Music to Our Ears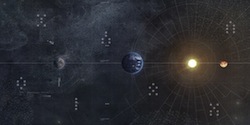 It's been a while since we heard any news about Music of the Spheres, but the wait just got a little easier: Bungie.net now has an archive of all the Destiny music released thus far. The three pieces available now are "Eighth", "Law of the Jungle", and "Awakenings". Go listen!
EDIT: Silence fills this empty post, now that page is gone. But my mind is not at rest, for questions linger on...
Marty I'm Amazed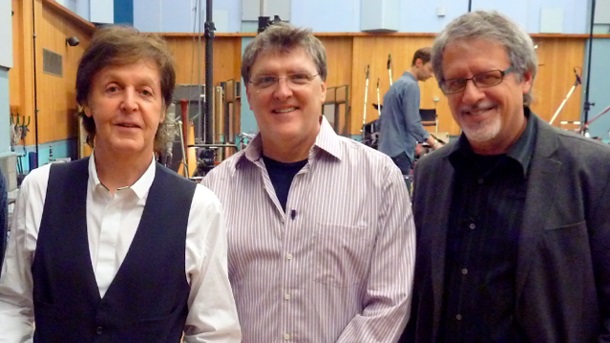 Edge has posted a fascinating interview with Bungie composer MartyTheElder Martin O'Donnell, and though the focus of the article is Paul McCartney's involvement with Destiny, Marty offers some very interesting insights into the future of the game's soundtrack:
I'm hoping there's enough substance there that as Destiny develops into the future we can keep adapting that score, arranging and growing new themes that are the germs of ideas right now in the suite. That's the general plan right now. It allowed us to do a purely musical approach that can be adapted over the next number of years.
Check out the full article for more Music of the Spheres teases and the story on how a Beatle came to work on a Bungie project. (Thanks for the spam, Kermit.)
Marty Lectures London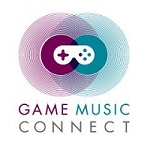 Looks like Marty will be traveling across the pond to attend Game Music Connect in London on September 9th! He'll be on the panel of speakers for two sessions: "Soundcard to Symphony" and "Music Machine." Early bird registration for the event is open now. (Thanks, Xenos.)
Destiny Music - live at VGL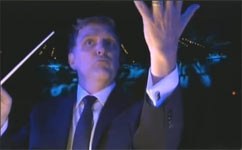 As we
mentioned
last week, the Video Games Live concert being held at San Diego Comic Con last night was livestreamed on Twitch.TV - and if you missed it,
it's been archived
. The Destiny section begins around 3:16:30 - Marty O'Donnell and Mike Salvatori were on hand to talk to the audience, sing some jingles, and conduct the live Destiny piece performed by the orchestra. Go watch! (There's
a thread on our forum
that was started last night to discuss the event, if you have any comments.)
Update:
marmot 1333
pointed out
that the Destiny content has already been extracted from the Twitch archive and uploaded to YouTube. Might be easier to watch, though the entire concert is worth your time!
It's All About the Ronut, Baby
Bungie has posted a Day 2 E3 ReCap Video; this episode features an animation about the Traveler arriving in the Solar System, accompanied by some beautiful Marty music. (Thanks, MrDaax).
Eight Movements from Marty, Mike, and Macca

Do the snippets of Destiny music from the E3 demos leave you hungry for more? Looks like the main course is on the way, according to Marty's tease:
Music of the Spheres: A symphonic and choral suite in eight movements composed by Martin O'Donnell, Michael Salvatori, and Paul McCartney. Coming Soon.
Marty says it'll be fifty minutes long! Once again, all together now: "Are we there yet?" (Thanks for the head-up, Ragashingo.)
Lost, The Wire, and Battlestar Galactica
Last week at GDC, Gamespot had a (very) brief chat with Joe Staten on what he drew inspiration from while building Destiny's worlds. Longer-form narrative? Sounds great!
Brave New World - Piano Cover
akmigone posted a piano cover of the music from the Destiny Playstation 4 announcement trailer - it's really well done and quite uplifting!
'Make a game as good as that.'
Marty O'Donnell shared some fascinating tidbits with the press about the music he and Mike Salvatori created with the help of Paul McCartney last year. Head over to Polygon for a summary of the talk. (For what it's worth, the quote that the title for this newspost came from was not Marty's - it was Mike's.)