Search results for tag '
traveler

'

Showing results 1 - 10 of 10 matches
The Darkness Arrives
Last night we saw The Traveler wake up in response to the approaching darkness. Well, some of us got to see it. With wide spread server and connection issues, not everyone got to login to be a part of it. Paul Tassi at Forbes has a pretty good write up and timeline of the events that you can view here.
On our forum, cheapLEY streamed the event on Twitch. You can find it in his post
here.
A Traveler For the Taking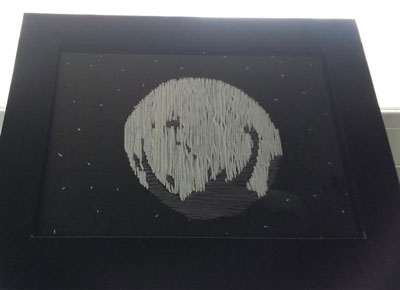 CraftingGeek strikes again with another Destiny-themed stitching creation. As announced on her Twitter feed, a follow-and-retweet will get you a chance to win this framed Traveler stitch. Winners will be selected on January 31st.
Forging Worlds with the Traveler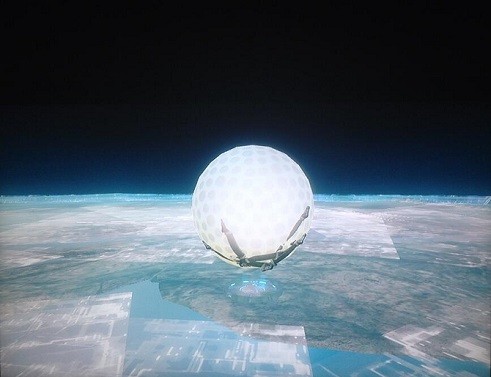 Nice work, petetheduck.
Destiny Rotunda Experience
E3 2013 was home to many incredible sights, but the Destiny rotunda or 'ronut' experience was probably the most impressive part of the show. The theater provided a sensory overload - air would blast in your face as space ships flew by, the floor would rumble, the screen filled your entire field of view and the audio penetrated your earlobes from every direction. Watch as the Traveler enters our solar system...
If you're interested in just the audio, that's available by itself, as well:
It's All About the Ronut, Baby
Bungie has posted a Day 2 E3 ReCap Video; this episode features an animation about the Traveler arriving in the Solar System, accompanied by some beautiful Marty music. (Thanks, MrDaax).
Baked Traveler Recipe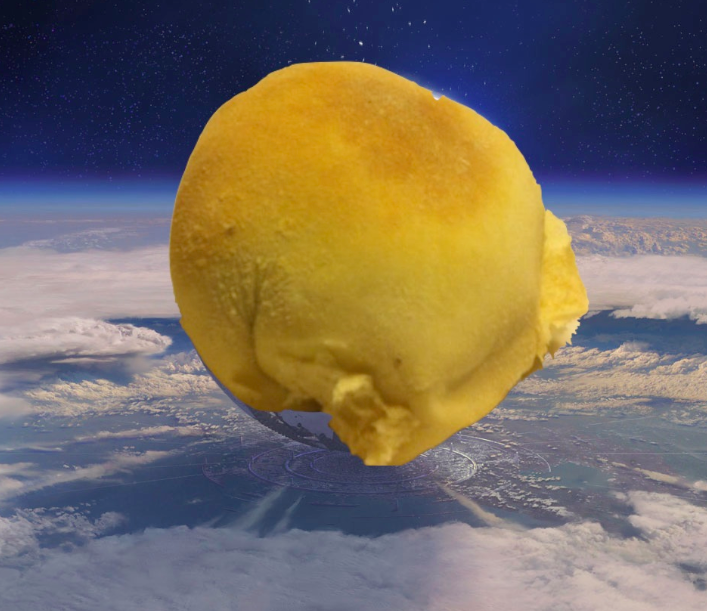 Chef Chewbaccawakka shared his Baked Traveler recipe - he provided a detailed instruction list with lot's of mouth watering pictures as well as a video tutorial. I may not know what the Traveler is, but I know want it in my mouth.
We Built This City

Well, not really, but Axelrod vK mapped out what he thinks the last remaining city on Earth will look like. By using a map of Puerto Princesa and in-game/concept reference shots from Destiny he was able to map out key points of interest such as the Traveler and the Tower in relation to the surrounding geography. Neat!

Sparth's Destiny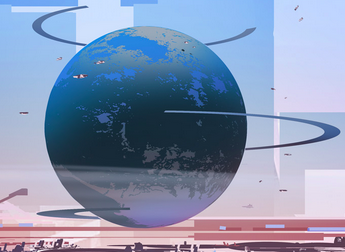 343 Industries' concept artist, Sparth, shared some incredible Destiny inspired art - it's a very interesting take on The Traveler. I hope he shares some more Destiny inspired pieces!
The Great Orb In the Sky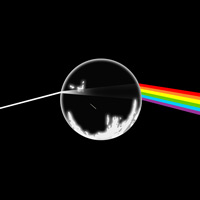 What do you get when you cross Pink Floyd with Destiny? MrPadraig08 knows! He's reimagined the famous Dark Side of the Moon album cover in the vein of Destiny, as both a wallpaper and an album cover for your enjoyment! Very cool.
Traveler, I choose YOU!
Gotta love Reddit denizens... thanks, MrPadraig08.