Search results for tag '
Music

'

Showing results 1 - 25 of 31 matches
From Sketch To Ship
Martin O'Donnell, who did some music for some games you may have heard of including Halo, Destiny, and Golem, stopped by our forum to drop off a cool talk about composing music for video games. There's great insights and a bunch of fun stories included within. Definitely interesting stuff!
The Skye's the Limit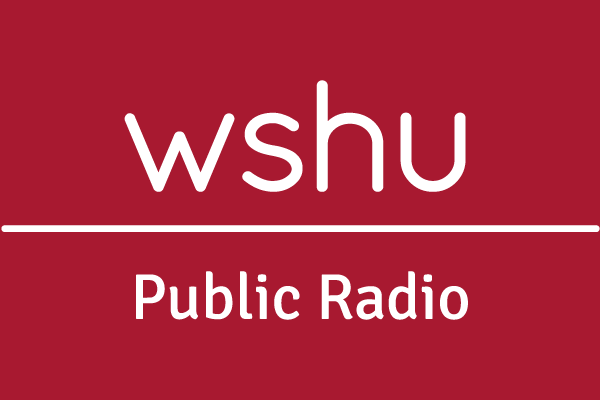 Skye Lewin, Bungie's Music Director, spoke to Respawn's Kate Remington after this year's Game Developer Conference, about the changes in how music was integrated into the play environment in Destiny 2. It's a pretty fascinating discussion - go listen! (Respawn is a series of informal conversations with composers and performers of game soundtracks, presented to a classical music-loving audience. You might remember an interview with Mike Salvatori we mentioned last October.) I'm tickled by the fact that an NPR station I used to listen to regularly (when I lived in CT) is interviewing someone in my current hometown about a subject that matters a lot to me!
Revisiting an old plea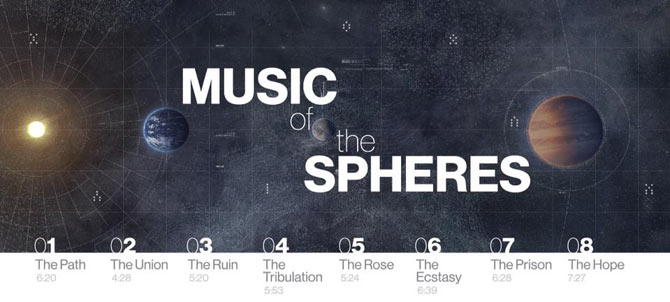 Music of the Spheres is a symphonic suite that we first heard about when Bungie announced Destiny, back in early 2013. (We didn't mention it by name here until June of that year - but Marty O'Donnell and Mike Salvatori talked about it during the initial Destiny press conference in February.) It's one of the things that got lost in the ether when Marty O'Donnell was fired from Bungie in 2014 - while parts of it (maybe all of it) found life in the game, the suite, as a whole, remains unreleased. Yesterday, a fan decided to see if he could help change that - Timothy Nyce started a petition on Change.org to try and convince Bungie to release the music after all. In its first day, it garnered over 1,000 signatures; what number would change minds and put this in the hands of the fans? Sign it and see!

Mike Salvatori Dishes on Destiny 2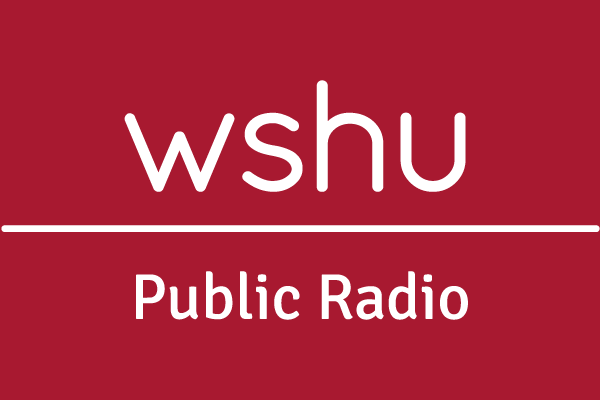 Mike Salvatori sat down with WSHU's Kate Remington to talk about Destiny 2's music - it's a fascinating discussion! Go listen to how they ramped up to handle the huge music requirements the game had, and who they brought in to help. Thanks, C Paul! (There's also a discussion on our forum - join in with comments. Thanks, Raga!)
Rise of Iron wins 2017 ASCAP Screen Music Award
Congratulations to Michael Salvatori, Skye Lewin, and C. Paul Johnson, for their work on the Destiny: Rise of Iron score - it took home the 2017 Video Game Score of the Year last night at the 2017 ASCAP Screen Music Awards! (They shared this honor with Killer Instinct: Season 3, in a tie for 1st Place.)
The Lighthouse and The Last Array: Same Composition!
Okay, we're way behind on news. I know, we're the worst... But hey, check this cool thing out!
Q&A Stream with Marty and Michael
Marty O'Donnell and Michael Salvatori, as well as the Sledgehammer audio design team, answered questions on the G.A.N.G. awards Twitch stream after the 1:39 mark. There's some great questions and insight into their industry and field, as well as some specific thoughts on Destiny's (and Halo's) audio, and what exactly working with Paul McCartney meant to the team and the game.

The Traveler, Arranged by LadyDesiree
LadyDesiree continues her excellent piano arrangements of Destiny tunes, the latest being "The Traveler". Significantly different from the original, this version really builds up climatically!
LadyDesiree Makes Music
...Again! And we're totally okay with that! LadyDesiree dropped by our forum with more sheet music and a playthrough of it, this time of "Traveler's Promise". Great way to start your Monday morning!
Operation Supply Drop - Going On NOW!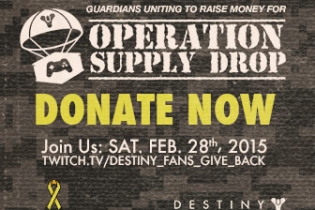 So first off, I'd like to apologize for the incredibly poor timing of this post; the event described herein is going on RIGHT NOW. You should swing by
the Twitch Stream
to watch the shenanigans, or
visit the donation page
to throw in your two cents (or two bucks, or really whatever you can spare). Donate to what, you ask?
Operation Supply Drop is a charity organization set up to provide recreational support to US and NATO troops around the world. The 2015 8-Bit Salute is looking to raise $5,000 from the Destiny community - and they're well on their way (almost $2,000 so far). Go watch them streaming Destiny for the next 24 hours or so - and help out with a great cause, if you can!
We know about this because LadyDesiree stopped by a couple of days ago, and posted a new arrangement she'd recorded - 'Cabal Stomp', on piano. This, like her other arrangements, rocks, and we're sorry it took so long to highlight it - and the event she created it for. Go watch, go listen!
Guardian, with extra sadness
LadyDesiree is back with another self-arranged piano piece - no sheet music this time, but some beautiful notes. Go listen!
Destiny by Desiree: Excerpt from the Ecstacy
LadyDesiree dropped by our forums to share her performance of the aforementioned track that plays while you idle in orbit. She arranged it herself and it's quite lovely!
And even cooler, she shared the sheet music she made for it (Page 1, Page 2), for the musicians out there.
Music of the Fans
SilverBrin dropped by our forums, giving us a chance to listen to his fantastic re-imagining of a Destiny theme (now a classic if you find yourself in the Vanguard playlist a lot)!
Better than a Beatle?
Here's a rendition of Sir Paul McCartney's "Hope For the Future" (Destiny's credits song) covered by zircon & Jillian Aversa.
Pointed out by some random fan named Claude.
Cassette Tapes for the Future
Helveck
edited together
this montage set to "Ain't No Mountain High Enough" in the growing excitement for the coming release. Sweet!
Elevating the Gameplay to Grandeur

As usual, running a little behind on Destiny doings - I'd blame the Beta for sucking up all my time, but it's been on hiatus for the last two days. Catching up: Kotaku loves the music in the Beta - to the point where they're distracted by it! (Been there, done that.) Always good to remember how important the soundtrack is. Go read! Thanks, Avateur.

It's always a tradeoff, isn't it?
djtanng came by with a nice little treat - by entering the final boss fight on the Devil's Lair strike in the Alpha, and then LEAVING the fight to the other two Guardians, he was able to record the music that plays during the fight with no ambient sound to disturb the performance. Great for us, not so great for those other two Guardians...
Destiny Music, Recorded from the Alpha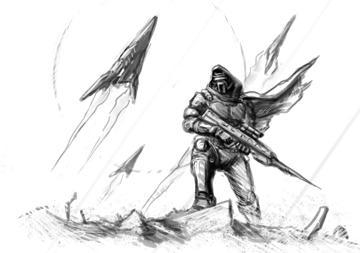 Oozer3993 visited with a pretty cool offering; he recorded as much music from the Alpha as he could (with minimal background noise). There are 15 pieces, some just fragments, some entire passages. All are worth hearing! He posted them on a filesharing site, but we've added a local mirror to his post, for ease of use. Zipped package is under 60 mb.

The Music of the Spheres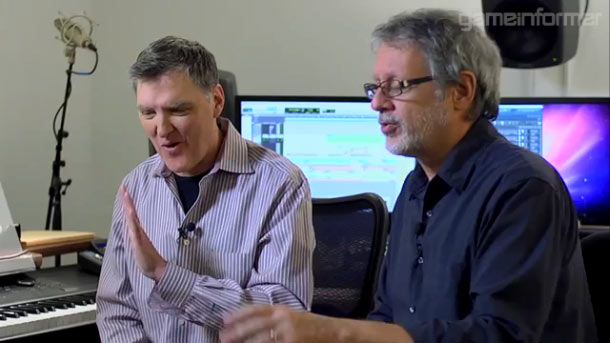 Game Informer continues to unveil the wealth of Destiny content they generated from their recent visit to Bellevue - the latest piece is
a video interview with Marty O'Donnell and Mike Salvatori
, discussing the music of Destiny and the collaboration they were able to enter into with Paul McCartney. Go watch. Thanks to Zero for
the heads-up
.
Moon Music Missing Marty, Mike, and Macca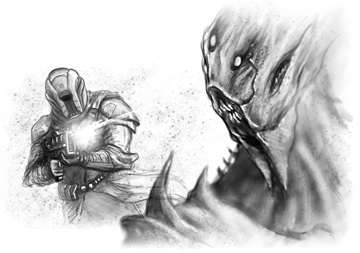 If you enjoyed the music from the recent Destiny gameplay video "The Moon", you might be interested to know that it is NOT something created by the golden trio - it's licensed trailer music! Still, the two tracks sound pretty epic:
They're wonderful compositions, but here at DBO we're still patiently waiting for "Music of the Spheres".
Destiny Music on Bungie.net (Again)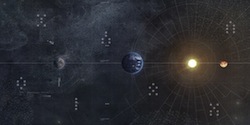 A few weeks ago, Bungie added an Audio page to the Multimedia section of Bungie.net, archiving the Destiny-related music we've heard this summer, but as quickly as it appeared it went away again. Zero dropped by the forum today to let us know that the page is back up, ready for your listening pleasure! You'll have to download the MP3s rather than stream them directly, but at least they're available again!
Music to Our Ears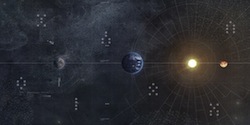 It's been a while since we heard any news about Music of the Spheres, but the wait just got a little easier: Bungie.net now has an archive of all the Destiny music released thus far. The three pieces available now are "Eighth", "Law of the Jungle", and "Awakenings". Go listen!
EDIT: Silence fills this empty post, now that page is gone. But my mind is not at rest, for questions linger on...
More Memory Equals More Notes
Game Industry published on article on the next generation of video game music - composers Jesper Kyd, Jason Graves and Bungie's Martin O'Donnell, best known for composing the Mr. Clean jingle, share their thoughts on the evolution and future of video game music. Thanks, Xenos.

Marty Lectures London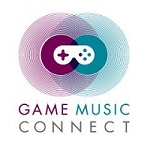 Looks like Marty will be traveling across the pond to attend Game Music Connect in London on September 9th! He'll be on the panel of speakers for two sessions: "Soundcard to Symphony" and "Music Machine." Early bird registration for the event is open now. (Thanks, Xenos.)
Video Games Live(stream)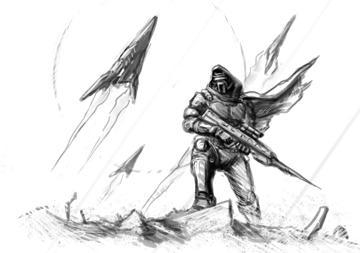 Joystiq reports that this Saturday's Video Games Live concert will be live-streamed by Twitch! According to the schedule, Destiny should be making an appearance around 7:30 PM Pacific. (Thanks, EffortlessFury!)