Search results for tag '
can

'

Showing results 1 - 9 of 9 matches
Destiny Hot Fix 2.3.0 (The One About Hunters)
Betcha can't stick it... anymore. The June update is live, removing the ability to stick Tripmines to enemies (they've clearly learned to lather themselves with oil). Don't despair too much about this and other nerfs, because Hunters (and the other classes) have also seen a number of PvE buffs to help with the Orb-making. And you'll need those buffs, because a few of your favorite weapons have received some balance tweaks as well.
The Evolution of an Interface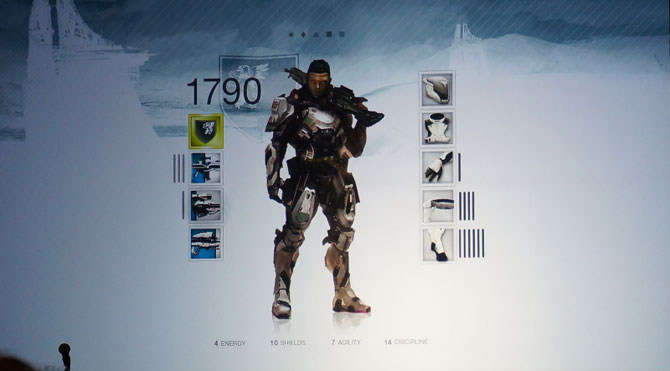 Last week, we
mentioned
that Dave Candland, UI Guru at Bungie, was giving a talk at the Game Developers Conference on Destiny's interface. The actual talk will likely be available at some point on the GDC website, but for now,
you can swing by Kotaku
to see some cool screen grabs showing some of the ideas the team went through before settling on what we currently know as the Destiny interface. Super-cool! Thanks again,
Korny
.
Tenacious Design and the Interface of Destiny
One of the Bungie talks to be given at GDC this year is a look at the UI design of Destiny, presented by longtime UI guru Dave Candland. The preview vid released to promote this is really fun (and contains lots of tidbits showing the evolution of the interface, for folks who want to pore over details) - go give it a look! Thanks, breitzen.
The Gun You Love to Hate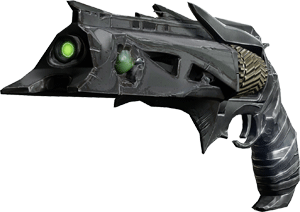 Do you hate Thorn? You're not alone - Kotaku
posted an entire article
about about overpowered this hand cannon is... and how much they actually want one. (I mean... it may be overpowered, but we should all have a chance to use overpowered, right?) Revenant1988
linked it in our forum
, and it touched off a lively discussion; give it a read, and see if you've got anything to add!
Real Fake Hand Cannons
Prop maker Zander Brandt has created highly detailed hand cannon replicas fit for any gunslinger. The Hawkmoon is particularly cool and I wouldn't mind owning one myself! You can check out Zander's blog to see how he built these weapons. (via Kotaku)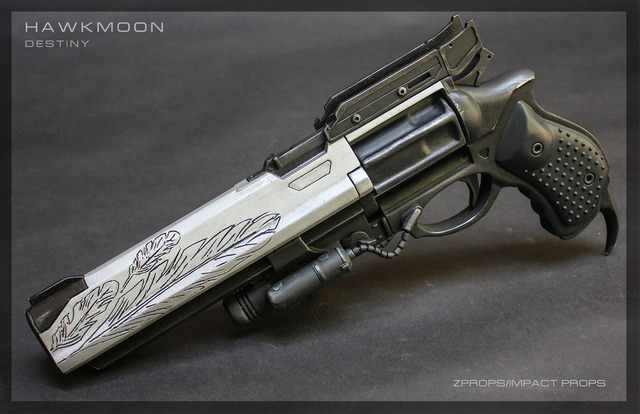 Imagining an Exotic
Community member and treasured artist, TDSpiral, took a stab at imagining an Exotic handcannon called "The Serpent" created originally by a fan on Reddit. The results were awesome, and while I picked my favorite to highlight here, he's got a wallop of variations to gaze at.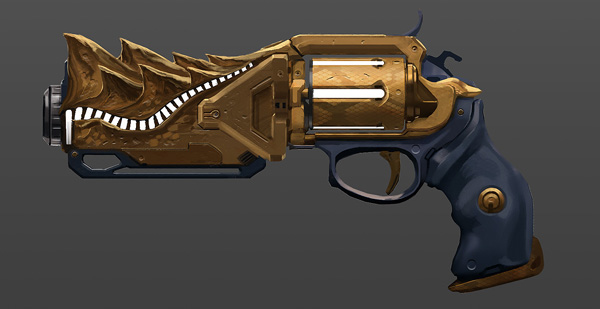 Dangerous Game
... Is the title of this piece by VulcanRaptor as posted on his DeviantArt (which also showcases some Bungie-style Halo fanart as well). I love the fun, free-flowing style of the piece! Click the image to see it in its natural habitat.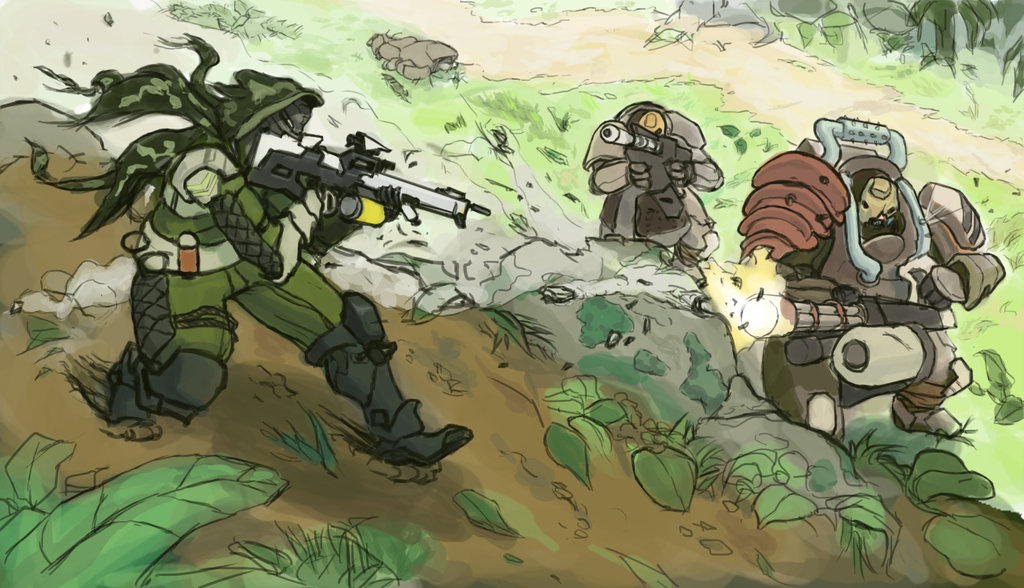 Out with the old?

A Forbes contributor wonders if new IPs like Destiny and Titanfall will be the deathknell for older IPs like Halo and Call of Duty. Our forum weighs in, as well. Speak up - what do YOU think?

Beautiful Reasons to Haul Uranus Around the Solar System
Bungie art director Christopher Barrett is back with the Game Informer crew breaking down the incredible locations you'll visit around the solar system when you pop Destiny into your disc tray. No word on whether or not GI can be held legally responsible for the damage my drool has now caused my laptop keyboard. Thanks a lot guys. Anyway... GO CHECK IT OUT!