Search results for tag '
design

'

Showing results 1 - 7 of 7 matches
GDC '15 - Multithreading the Entire Destiny Engine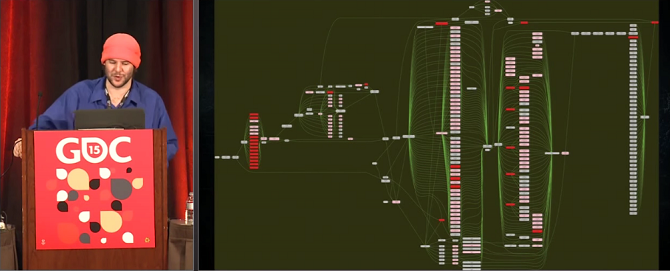 It's been a while since we've seen a Bungie presentation from the GDC (David Candland's UI talk back in April of last year was our most recent one), but a new one has been uploaded to the GDC's Youtube page. In their own words:
"Bungie's Barry Genova explains how Bungie turned almost every part of Destiny's engine into a job graph, with only limited use of thread-based pre-emption."

Sounds like valuable insight into Destiny's engine and the testing that goes into it, especially for those who think that making a change to the game is as simple as "changing a few values", or "adding if/then scripts".
Thanks, INSANEdrive, for the heads up!
Edit: Pyromancy highlighted a previous GDC talk that is referenced in the above presentation, where former Bungie employee Natalya Tatarchuk discusses Destiny's Multithreaded Rendering Architecture, which has been reported on before in a different capacity. Lots of neat stuff to read and watch!

Korny | Jan 24, 2017 01:32 pm |
link
---
"Tenacious Design and The Interface of Destiny" Now Online!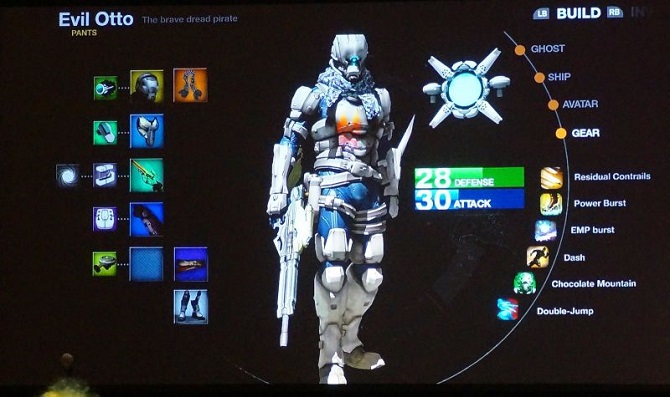 It took a while, but David Candland's GDC presentation on UI design (
mentioned here
back in March) is
now online over at the GDC Vault
! An incredibly in-depth look behind the scenes of what it took to bring Destiny's Director and UI to life, straight from Evil Otto himself. A highly recommended watch.
Korny | Apr 16, 2016 04:53 pm |
link
---
Lars Takes Us Through the New Crucible Changes
Design Lead Lars Bakken sat down and talked to Game Informer about all the major changes that The Taken King will bring to the Crucible, whether that's new modes like Rift and Mayhem, or sandbox tweaks to Thorn and Blink. Great video! Electricpirate was first on our forum.
Leviathan | Aug 17, 2015 02:09 pm |
link
---
Sleeper Simulant Preview

In the Taken King a brand new exotic is being introduced: The Sleeper Simulant, a Fusion Rifle that will reside in your heavy slot. In their continued coverage of The Taken King this month, Game Informer talked to Bungie about its design, how to get it, and took a look at it in action. There's even a video to see how it fires in game! Go take a look!
Xenos | Aug 7, 2015 08:39 am |
link
---
Daniel Chavez's Concepts
TDSpiral shared a host of Daniel Chavez's work for Destiny that the artist has recently released. Some beautiful and mind-titillating stuff in there! Warning: lots of large images.

Leviathan | Sep 9, 2014 12:09 pm |
link
---
Fan Character Design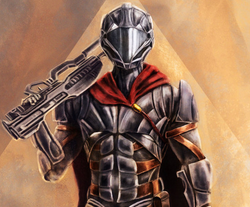 Biwald
shared his
Titan character design
with us - he based his design on Greek armor and Destiny concepts. The result speaks for itself. Check it out!
colindosaj | May 24, 2013 05:06 pm |
link
---
LFM designers. PvE experience required.
If you haven't perused the Bungie.net careers page lately, give it a quick read - at least one of the positions listed is new to me:
As a Raid Designer you will work with Designers, Artists, Engineers, and Producers to create memorable, bond-building encounters that players will scour YouTube to defeat.
I especially like these two bullet points under Required Skills:
Deep proficiency and skill playing first-person shooters
Max level character with significant end game Player versus Environment experience in a popular online game.
Anyone have a WoW account I can borrow?
ncsuDuncan | May 4, 2013 08:21 pm |
link
---