Search results for tag '
light

'

Showing results 1 - 6 of 6 matches
The Darkness Arrives
Last night we saw The Traveler wake up in response to the approaching darkness. Well, some of us got to see it. With wide spread server and connection issues, not everyone got to login to be a part of it. Paul Tassi at Forbes has a pretty good write up and timeline of the events that you can view here.
On our forum, cheapLEY streamed the event on Twitch. You can find it in his post
here.
ManKitten | Nov 10, 2020 05:56 am |
link
---
ALERT! DISTRESS CALL INCOMING
Bungie social media accounts sent out a video of a portable radio receiving a weak transmission. The image shows the radio in front of (what appears to be) the entrance to a building on Europa. If you feel like wading through the dust and echoes, join the discussion on our forum.
ManKitten | Nov 2, 2020 12:56 pm |
link
---
Bungie ViDoc - Forged In The Storm
Wait, is the Season of Arrivals over already? Time sure flies, doesn't it?
Fortunately, Bungie has release a rather... "cool" look into the new ice abilities and content coming with their Beyond Light expansion. Tread carefully if you wish to avoid story spoilers and reveals, however, as this ViDoc will surely be on thin ice for those who prefer to stay dark for that kind of stuff. Oh, and speaking of Darkness, this ViDoc also contains insight into the Season of the Hunt, and the type of story exploration (and horde-style event) that we can expect from that.

Take a look, then feel free to discuss what makes Darkness dark on our forum!


Korny | Oct 27, 2020 01:07 pm |
link
---
The Lighthouse and The Last Array: Same Composition!
Okay, we're way behind on news. I know, we're the worst... But hey, check this cool thing out!
Beorn | Oct 6, 2015 03:00 pm |
link
---
IGN Walkthrough: First Light
IGN posted a new map tour today: Ryan McCaffrey sits down with with Lars Bakken to walk us through First Light, the moon map that we first saw in the Public Alpha last month. Some good info in here for those preparing for the Beta, so be sure to check it out! (Thanks, Grim IV)
Beorn | Jul 11, 2014 11:52 am |
link
---
Community Focus: Destiny Hub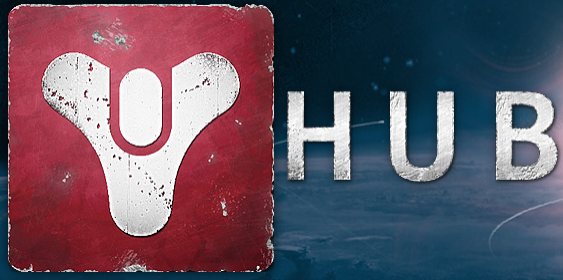 The latest Bungie Community Spotlight puts Destiny Hub front and center - the team talk about their reasons for creating the site as well as their goals moving forward.
The experience shouldn't end when you're not in game. Joining an online community can help you find like-minded players and expose you to more of what you love about the game.

Go welcome our newest family members and pay attention, they're on to something.

colindosaj | Apr 17, 2013 02:15 pm |
link
---