Search results for tag '
light

'

Showing results 1 - 16 of 16 matches
Reflecting on Lightfall: Launch and Beyond

A new article on Bungie is breaking down data and goals post-launch for Lightfall. Topics include Guardian Ranking systems, difficulty adjustments in free-world and objectives, and plenty of fine tuning adjustments.
Go read it!
The Art of Lightfall

Bungie released a new video featuring different artists discussing the art creation of Lightfall. Go treat your eyeballs!
Lightfall Launch Trailer

The Lightfall Launch Trailer is out...and...oof. Things don't look good for humanity. Click the banner, watch and discuss.
Strand: Developer Insights Video

A new (not titled as, but kinda is) ViDoc is up featuring Bungie devs discussing Strand, how/why it was created and why it's rad. Follow the banner above to view it on our forum then talk about it.
ViDoc - As Light Falls

Hear that? Do you hear that sound? Choo Choo! It's the hype train. Bungie just released a ViDoc "As Light Falls" to whet our whistle for the upcoming season. All aboard! Click the banner to view the video and discuss on our forum.
Lightfall and the Year Ahead
There's a big write-up on Bungie from Joe Blackburn discussing the upcoming Lightfall expansion and what all is in store for the future. Lots of changes coming including engram population, weapon crafting updates, guardian and enemy power adjustments, Crucible updates, exotic mission talk, strike talk, the new PvP commendation system, and more. Click the banner to read it on Bungie, then
discuss it in our forums.
Changes to Abilities Incoming

The coming of Lightfall will bring with it some changes to abilities. A lot of little details are covered so just go read it!
Then come back and talk about it.
Strand Trailer

A new trailer has dropped showing off the new Strand subclass. Click the banner to check it out.
TWAB 2-2-23

This Week at Bungie recaps the recent gear video and dives a little deeper into some new weapons. If you love blue engrams, you might be a little sad. Learn a bit about the "Black At Bungie" Inclusion Club. Place a vote for the next Trials of Osiris map. Player support and community submissions. All that and more!! Click
HERE
to read it at Bungie or click the banner above to view it in the DBO archives.
The Annual Post - LIGHTFALL!
With Lightfall just around the corner, the hype train is building pressure. The past few months have seen the release of some trailers to put in front of your eyeballs. Links in the banners below.




This should catch you up on the past dozen months or so :)

The Darkness Arrives
Last night we saw The Traveler wake up in response to the approaching darkness. Well, some of us got to see it. With wide spread server and connection issues, not everyone got to login to be a part of it. Paul Tassi at Forbes has a pretty good write up and timeline of the events that you can view here.
On our forum, cheapLEY streamed the event on Twitch. You can find it in his post
here.
ALERT! DISTRESS CALL INCOMING
Bungie social media accounts sent out a video of a portable radio receiving a weak transmission. The image shows the radio in front of (what appears to be) the entrance to a building on Europa. If you feel like wading through the dust and echoes, join the discussion on our forum.
Bungie ViDoc - Forged In The Storm
Wait, is the Season of Arrivals over already? Time sure flies, doesn't it?
Fortunately, Bungie has release a rather... "cool" look into the new ice abilities and content coming with their Beyond Light expansion. Tread carefully if you wish to avoid story spoilers and reveals, however, as this ViDoc will surely be on thin ice for those who prefer to stay dark for that kind of stuff. Oh, and speaking of Darkness, this ViDoc also contains insight into the Season of the Hunt, and the type of story exploration (and horde-style event) that we can expect from that.

Take a look, then feel free to discuss what makes Darkness dark on our forum!


The Lighthouse and The Last Array: Same Composition!
Okay, we're way behind on news. I know, we're the worst... But hey, check this cool thing out!
IGN Walkthrough: First Light
IGN posted a new map tour today: Ryan McCaffrey sits down with with Lars Bakken to walk us through First Light, the moon map that we first saw in the Public Alpha last month. Some good info in here for those preparing for the Beta, so be sure to check it out! (Thanks, Grim IV)
Community Focus: Destiny Hub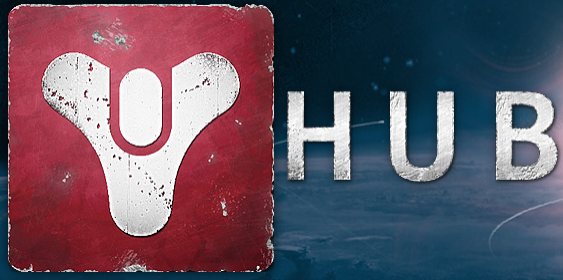 The latest Bungie Community Spotlight puts Destiny Hub front and center - the team talk about their reasons for creating the site as well as their goals moving forward.
The experience shouldn't end when you're not in game. Joining an online community can help you find like-minded players and expose you to more of what you love about the game.

Go welcome our newest family members and pay attention, they're on to something.