Search results for tag '
map

'

Showing results 1 - 13 of 13 matches
The State of Destiny 2

As promised, Bungie
posted a roadmap
of the changes coming soon to Destiny (some as early as next week, some as late as "early 2018"), with the goal of not only being more transparent in their communications with the fanbase, but in being more transparent with reward systems within the game. It's a pretty interesting read - check it out! We've got
a forum thread started
, if you want to react.
Final Curse of Osiris Livestream Postponed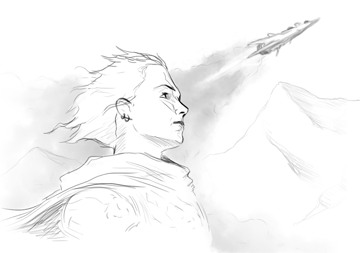 DeeJ posted a note over in the Bungie.net forums this morning, explaining that tomorrow's scheduled Twitch Livestream will be postponed, in order to focus on some higher-level info about Destiny 2's roadmap, going forward. Look for a Bungie Blog post tomorrow. (We'll be sure to point it out if you miss it.)
Tomorrow, we had planned to conduct the final stream prior to the launch of "Curse of Osiris" to show off some of the weapons and armor the expansion includes. Instead, we are investing all our efforts into delivering some higher priority information about Destiny 2. You'll hear from studio leadership about their assessment of Destiny all up, they'll talk about our goals for the game going forward, and you'll also learn about how we're reacting to your feedback with some game updates that will arrive in the next few weeks.
I've Definitely Been Here Before...
The IGN First content keeps on coming. This time showing off another new Crucible map, Vostok, which you'll probably agree looks pretty familiar... See the whole article on IGN, or watch the videos below:
The Road Ahead

Bungie has put up
an informational post
talking about what's coming in the Destiny universe. There's a live event, coming at the end of March (with details about what's included coming over the next 3 Wednesdays), called 'Age of Triumph', which will be the last Destiny 1 event we'll see. Does this mean that Destiny 2 is on the horizon? No word yet! You can swing by this post, however, to prepare yourself for what's in our immediate future.
Visualizing the playtime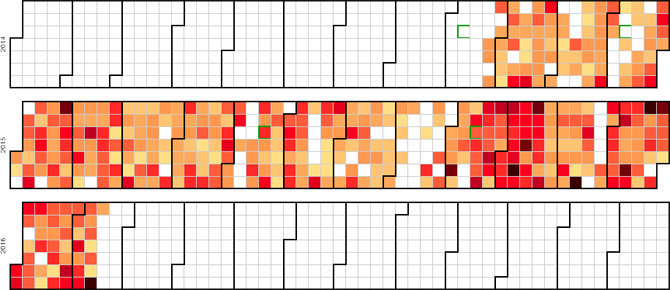 Over at reddit, chrisfried
announced a new web app
he'd created - this one will create a day-by-day heatmap showing your Destiny playtime. There are a few caveats - give it a while to render the data, and don't count on accurate representation if you've deleted characters - but overall, it's quite cool. Thanks to CyberKN for
the heads-up
! (If you like his work, and you play on Xbox One, check out his first Destiny web app -
Guardian Theater
. It'll show you all saved clips of games you've participated in, on all current characters. Pretty wild!)
Video Teasers of Taken King's Eight Crucible Maps

Game Informer has put up video previews of every new Crucible map (teasers that include the intro views and a couple of shots of gameplay) on one handy page. They take place in varied arenas across the system - click the link if you want to know exactly where! There's also a ship in one that looks familiar...
Inside Widow's Court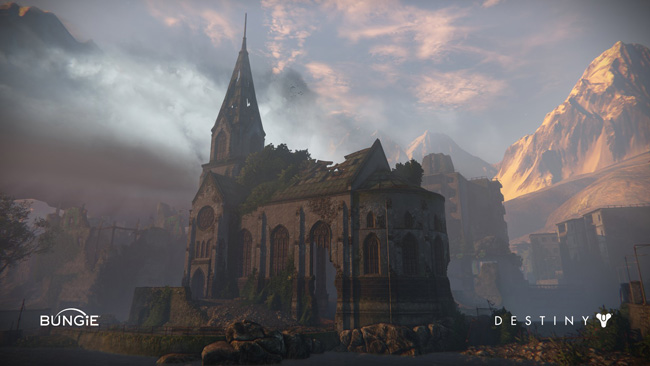 Hedge tweeted of Ethan Scheu's post on his ArtStation regarding an inside look on some of the models and textures that went into making this beautiful new Crucible map for the House of Wolves DLC.
DestinyRaider.Net Gets Cartographic
CruelLEGACY let the forums know he has updated his Raid-focused website with maps for the Vault of Glass. He's also integrated them into the walkthrough. Clean and easy to read for those who are still learning the ropes or have just been shooting Vex so much you haven't gotten a lay of the land yet.
Exodus Blue Preview
The Playstation Blog posted a video walking through the Playstation Timed Exclusive Multiplayer Map: Exodus Blue. Go check it out on their site or see it below! (Thanks petetheduck)
Blind Watch Walkthrough, Gameplay
There is a new Crucible map on display at IGN - this one is called 'Blind Watch', and is set on Mars. The Lars Bakken-narrated walkthrough is embedded below (thanks, petetheduck), but you can also see gameplay linked on the IGN page describing this map. Study these well, and you'll be prepared for battle when the Beta begins!

Prepare for the Drop
In anticipation for tomorrow's Destiny news coverage, Bungie deployed two video teases on instagram to help whet appetites. The first video shows off three ships flying in formation and the second video provides a brief glimpse at a map - interesting! Thanks, SigbiasSilva and bluerunner.
UPDATE: Seems there is a third video I missed - doh!

"There Be (Space) Dragons"
Well I'm not sure that exact phrase will be on it , but Bungie's confirmed some form of map in Destiny:

"Planning" could imply just a traditional use of a map, or it could mean interactivity, like customizable waypoints a la ODST. Perhaps more? Go
discuss/speculate in our forum
.
We Built This City

Well, not really, but Axelrod vK mapped out what he thinks the last remaining city on Earth will look like. By using a map of Puerto Princesa and in-game/concept reference shots from Destiny he was able to map out key points of interest such as the Traveler and the Tower in relation to the surrounding geography. Neat!