Search results for tag '
barret

'

Showing results 1 - 8 of 8 matches
Chris Gave Us The Bird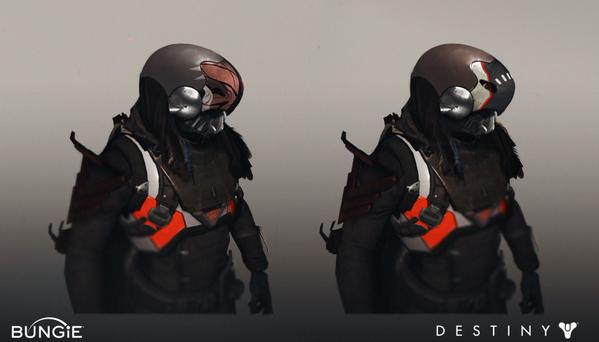 Chris Barrett shared this awesome concept art of the Celestial Nighthawk exotic helmet from House of Wolves on his Twitter account. Looks like House of Wolves is going to filled with a lot more than just wolves!
8-Bit Destiny
Back in February, Chris Barrett tweeted a picture that showed off some very cool 8-bit avatars he'd created for the 2014 Bungie Pentathlon. kidtsunami wanted to make them more available for fan use, so he cut them out and put them on transparent backgrounds. You'll find them in his forum post.


Christopher Barrett talks enemies with game informer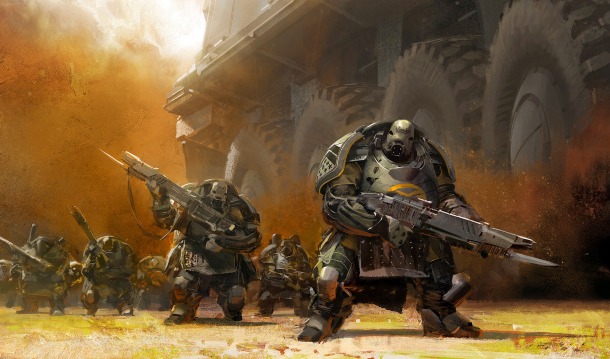 Xenos
mentioned in the forum
that Game Informer has published another Destiny feature, this time focusing on the various enemy factions found in Destiny. There are a few new tidbits about the look and feel of each, plus some hints about spaces we might see them inhabit.
Go read!

Barrett Talks Art

GrimBrother IV brought to our attention a Game Informer interview with Chris Barrett, Destiny's art director, concerning Destiny's inspirations & evolutions. Go read and watch!
Edge Interviews Chris Barrett

Edge published an interview with Bungie's art director Chris Barrett about building a living breathing world filled with story and history. Chris talks about iteration, influences and striking a balance between a believable but idealized universe. (Thanks, Xenos.)
GDC Interview at AusGamers
It's a few weeks later than others, but AusGamers.com has posted their GDC interview with Christopher Barrett and Joseph Staten today. While it touches on many elements we've already heard about in other GDC interviews, they certainly cover a few fresh angles that make it an interesting read.
Barrett/Staten Interview at GameSpot
Xenos noted on the forum that GameSpot has an interview with Christopher Barrett and Joseph Staten discussing "world building" in the wake of their GDC presentation. It's similar to other GDC-related interviews we've already seen, but there's definitely some new perspective in there as well. Go give it a read!
Barrett/Staten Interview at Eurogamer

Eurogamer
interviewed Joe Staten and Chris Barrett
while they were in San Francisco for the Game Developers Conference last week - it's a fascinating read. Peruse it and learn the secret of Tiger Man! Thanks,
Xenos
.