Search results for tag '
launch

'

Showing results 1 - 15 of 15 matches
Lightfall Launch Trailer

The Lightfall Launch Trailer is out...and...oof. Things don't look good for humanity. Click the banner, watch and discuss.
Destiny 2: Forsaken Launch Trailer.
Luigi and Cayde-6 are dead, and Uldren Sov and his eight Barons are loose in the Reef. But policy means that the Vanguard can't officially get involved. That's where you come in...
Bungie has released the launch trailer for next week's Forsaken expansion, which dives deeper into the characters and motivations that will unfold before your eyes. So get ready to gear up, because revenge is yours, Guardian.
Destiny 2: Warmind Launch Trailer
Curious about what awaits you in tomorrow's Warmind expansion for Destiny 2? Bungie's released a trailer to fill you in on what you'll find as you revisit Mars (there are scarier things than Cabal and Vex this time). Looks like fun!
Destiny 2 PC Launch Trailer
Want to get a taste of what Destiny 2 will look like in 4k and 60FPS when it launches for PC next week? Bungie has just released a pretty epic (and somewhat spoilery) trailer to lead into the release.
I gotta say, having already seen how gorgeous Destiny 2 looks on console, I am itching to see what amazing screenshots and videos the PC community will make. Welcome to the world of Destiny, PC players!
Destiny 2 - Official Launch Trailer
Not wanting to be eclipsed by anything else going on today, Bungie has released the launch trailer for Destiny 2. Some slight spoilers for those trying to remain dark, but for everyone else, this is a pretty neat look at the locations and storytelling that will be in the game, so
check it out
!
Rise Of Iron Launch Trailer
Saladin has an axe to grind when an old foe returns. Take a break from Private Matches to check out the launch trailer for Rise of Iron, which drops in less than a week!
Taken King Launch Trailer
Last but not least, another trailer was released today for the Taken King, featuring more glimpses of cinematics, gameplay, and Led Zeppelin.
House of Wolves Launches Today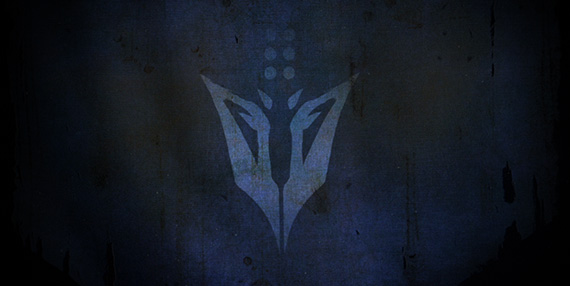 Destiny's second expansion, House of Wolves, launches today at 10 AM Pacific/1 PM Eastern. Players will gain access to new weapons and armor, a new social space in The Reef, new missions, a new Strike, the Trials of Osiris Crucible playlist (on weekends), and The Prison of Elders end-game arena combat. See you in The Reef!
House of Wolves Launch Trailer
Bungie has posted the House of Wolves Launch Trailer on their website and on Youtube! Less than a week away, are you ready?
The Feedback Loop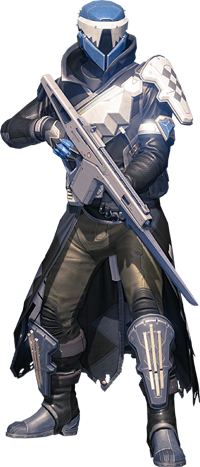 Pete Parsons
talks to GamesIndustry.biz
about Bungie's approach to Destiny post-release. Nothing really new if you've been keeping up with the patches and recent Thursdates, but it's a great summary of what's been fixed or added, and how they'll continue to listen to players and build alongside their experiences. I know that's Pete's job, but I can't but feel happy about their dedication. Thanks
rliebherr
!
10 Seconds Till Launch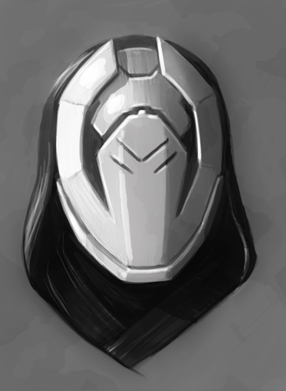 My copy has just arrived so it's time to sign off for a bit. Enjoy the start of your adventures, whether it was at a midnight launch or a visit from a lonely wandering mailman. It's been a long time coming - a couple of years for DBO and
four
since Bungie's last game, wow!
So while I disappear for a bit, here's a sketch of The Speaker to remember me by. Just imagine Bill Nighy saying something epic and you'll be primed to take back our planets, Bungie-style.
Global Launch Day Gallery

The Destiny Facebook page has a new gallery of some of the cosplay and other excitement that's appeared outside Bungie's studios at today's community event, including a huge Fallen Skiff that's been built on site. So, uh, who gets to take that home? UPDATE: The gallery has been updated with a few more photos and some guy named Claude Errera (I think I know that name from a club I went to once) dropped by a few more pics of the Skiff.
The Deep Breath Before the Plunge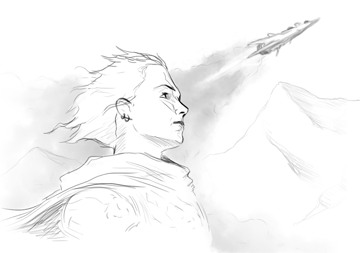 It's an exciting time. The servers are live and it's release day in some places of the world. In the West, Bungie's about to open their doors to folks waiting for a chance inside. And for the game itself, Bungie has released notes for a day-one 1.01 patch. GrimBrother IV's already begun a discussion on the changes in the forum. The pilgramige is almost at an end... See you starside.
The Big Game
It's a good, healthy dose of humbling fear. That allows us to create great risks."
Our spy in the wild, DaDerga, let us know of another interview with Jonty Barnes and Jesse Van Dijk, this time by MCV, that once again covers the same ground as the interviews we've been seeing lately. Still, you haven't been keeping track, here's another chance to catch-up!
Destiny Launch Date Set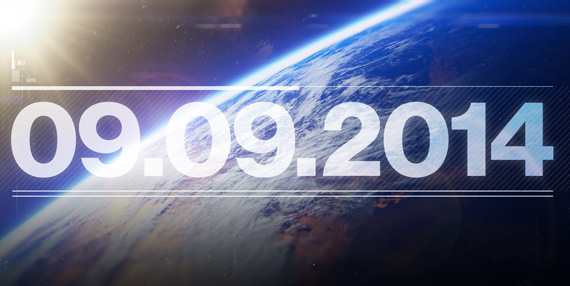 Bungie has officially
nailed down the worldwide launch date for Destiny
- and it's a bit later than we originally thought. Rather than
Spring 2014
, we'll be seeing (and playing) the game in September - and the Beta will take place in Summer, rather than in the next couple of months. Oh, the anticipation! (Thanks,
Avateur
.)