Search results for tag '
prop

'

Showing results 1 - 16 of 16 matches
Real Fake Hand Cannons
Prop maker Zander Brandt has created highly detailed hand cannon replicas fit for any gunslinger. The Hawkmoon is particularly cool and I wouldn't mind owning one myself! You can check out Zander's blog to see how he built these weapons. (via Kotaku)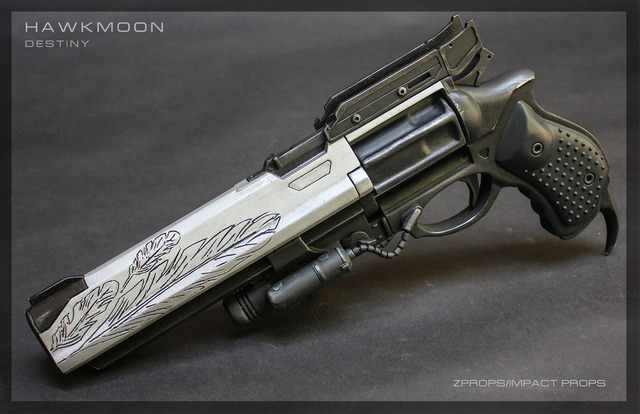 Fanart Roundup - Brought to You By Hedge
One of B.Org's Senior Field Correspondents, Hedgem0ny, Tweets a lot of great Destiny fanart made by a number of individuals from across the globe.. Here's a blatantly-shameful stalking of some of his recent aggregations: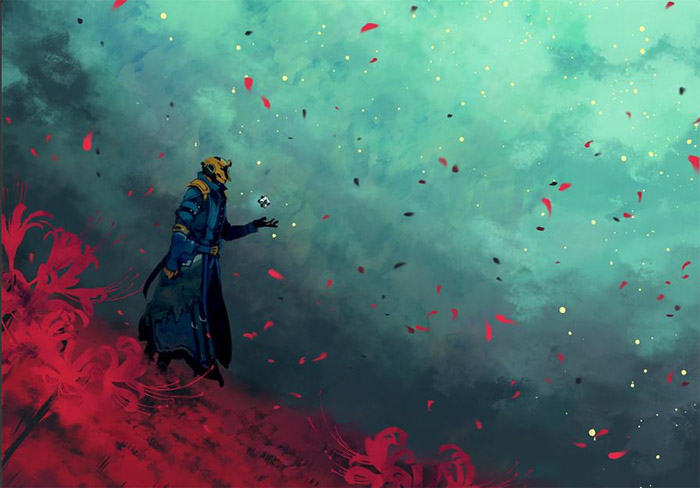 by Ayatori0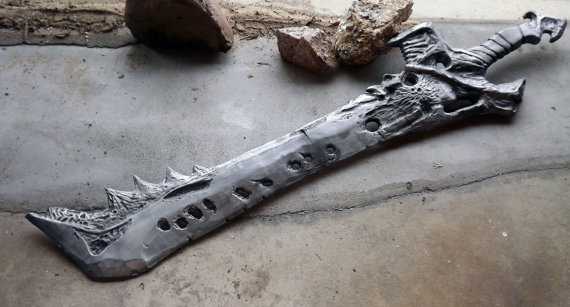 Sword of Crota replica by ProfessorCaTPardus and for sale on Etsy.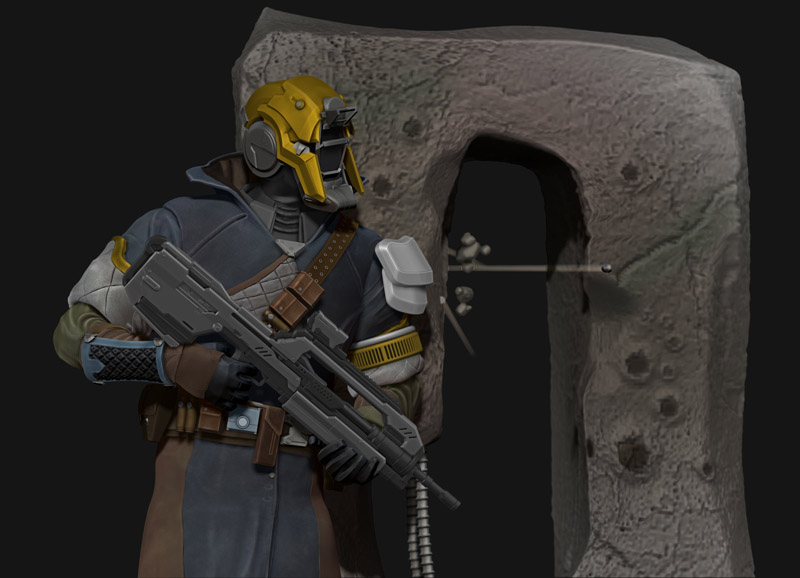 Warlock 3D model by martynball - more shots on his DeviantArt.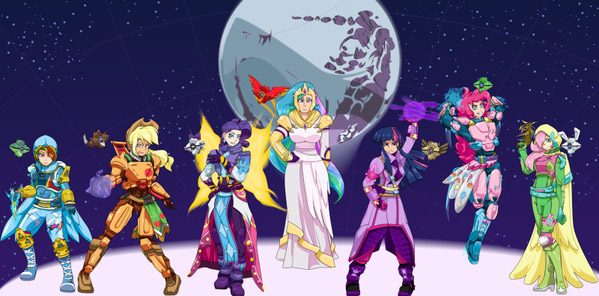 Last, but not least, DestiPonies by Arteses-Canvas!

He's Got The Last Word
After The Last Word was Xurred last weekend, iconicbanana showed us a fan-made prop he found through Reddit, created by Sloan. There's some shots of a few custom Ghosts in the maker's blog post, too!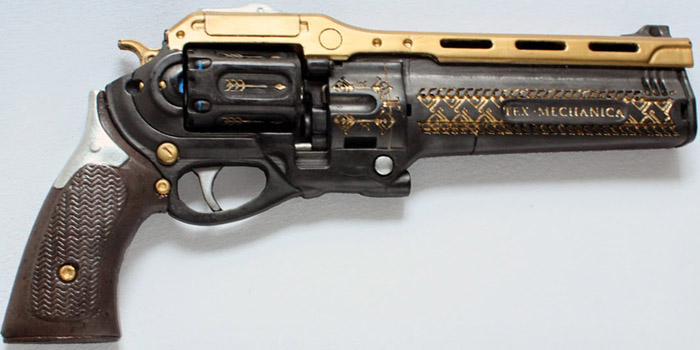 An Auto Rifle You Can Hold
Lost Viking Props (well-known for their Halo weaponry) has posted pics of a Destiny Auto-Rifle in progress - looks fantastic! (Thanks for the heads-up, Lorraine!)
The Warlock of WonderCon

Mike Asanuma let us know that he finally finished the Warlock cosplay we mentioned a few months ago. You can find more photos of the costume (and its props) in this Bungie.net thread. Nice work, Mike!
Nerfing Destiny's Weapons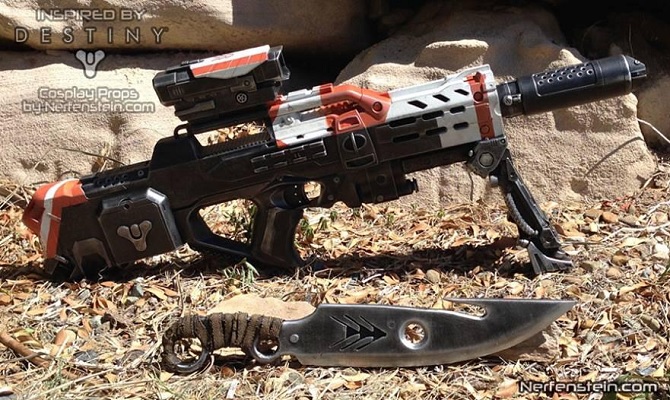 These detailed props from Nerfenstein look beautiful, but my gut instinct tells me we'll need something deadlier than orange foam darts to take down a Fallen Captain! (Nice find, Hedge.)
Cosplay Props Fit for Print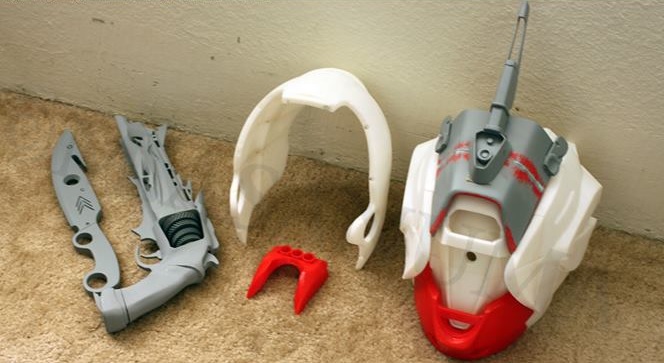 What happens when a cosplaying Bungie fan has access to a 3D printer? We get to see awesome stuff like the Warlock gear "m asanuma" is crafting for WonderCon. You can follow the progress of this expertly-modeled project over in this Bungie.net thread.
Placeholder Crocodile Dundee Quote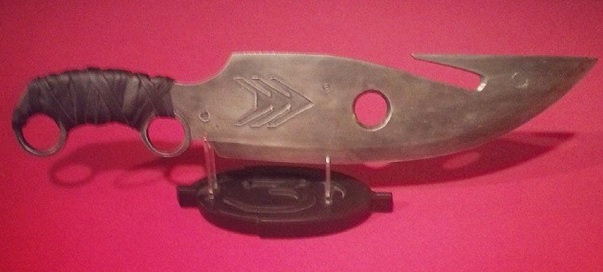 The hunter's knife, as crafted by Logan Lukow. (Thanks for the tip, Jordan!)
Dressed to Kill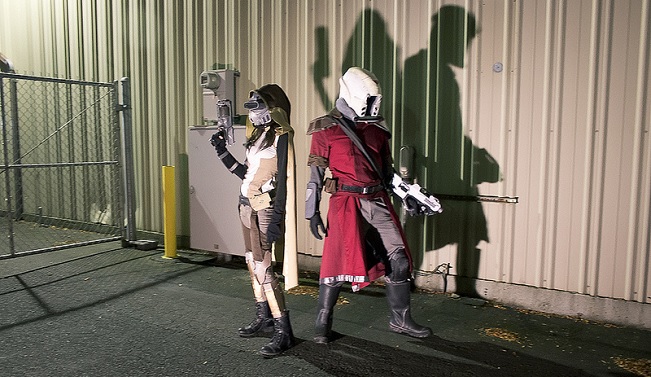 Hedgemony continued his streak of finding news-worthy Destiny images with the discovery of Klash120's cosplay-filled flickr page.There are multiple sets to browse through (One | Two), giving you a glimpse into the entire process - from creating the costumes to goofing around outside Bungie HQ. Impressive stuff here!
A Conduit for Cosplay
The last time we heard from UnknownEmerald, he was showing off his Hunter and Titan costumes. It looks like his arsenal of Destiny weapons has grown, because now he's got a Conduit F3 fusion rifle to charge into battle with. It even lights up!
Custom Cape and One Bloody Red Death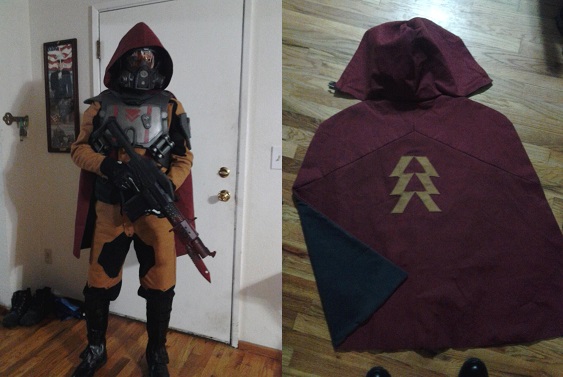 Halloween must be close at hand, because these awesome Destiny costumes keep popping up all over the web. Above is
Taran Johnson's take
on a Hunter ready to dish out the pain with Red Death. I love the detail on the cape!
Homemade Handcannon for a Hunter/Titan
Learn how Bungie fan UnknownEmerald built his own Duke MK.44 in the video above, then check out his awesome Hunter and Titan costumes in the pic below. You can find more shots of these outfits over at his Deviant Art page. Nice work, UnknownEmerald!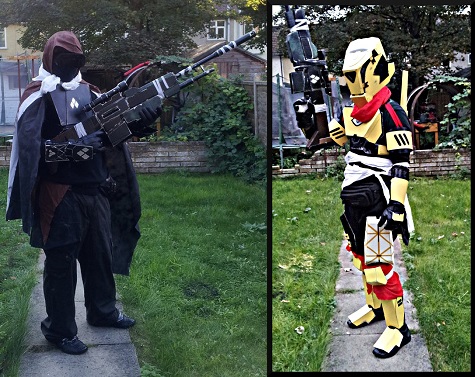 One Hazardous Duke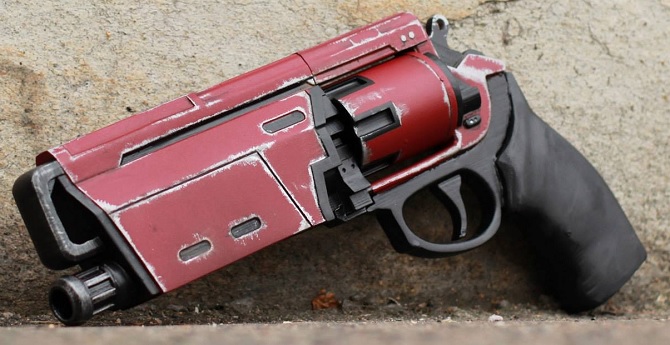 The Duke MK.44 is a modern masterpiece with its holo sight and hair trigger, so it's no wonder that master prop builder Aslak from Orion Works decided to build bring it to life. Visit this Facebook gallery for a few more shots of the finished hand cannon, but don't forget to check out this WIP size comparison photo. The Forces of the City would be proud!
Thorn at your side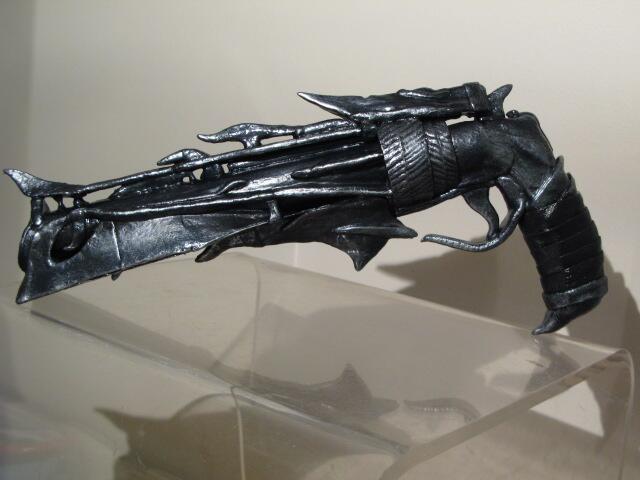 What's better than a ridiculously sick community-built replica of "Thorn", the black-as-night afterlife-initiating hand cannon from Destiny? Not much. So. Awesome.
Freshly-made Foam Firearms
Joining today's onslaught of YouTube videos is DaFrontlineTrooper's clip showing off a prop rifle he made after seeing the design in the Destiny gameplay reveal. What this gun lacks in heft, it makes up for with a snazzy paint job. (Thanks, Mr Daax.)
Destiny Fan Prop
DaFrontlineTrooper constructed his first Destiny prop based off of the work-in-progress models seen in the Pathways Out of Darkness ViDoc. Check it out!