Search results for tag '
below

'

Showing results 1 - 20 of 20 matches
Crucible Changes, Free TDB Maps Coming Soon?
IGN has a couple new stories up today. The first discusses some interesting changes coming to the Crucible, including increased Crucible Mark drops and experience gains. The second reports that The Dark Below Crucible maps will be free for all players when House of Wolves arrives in a few weeks. (Thanks, bluerunner!)
Eris Origins: Conclusion
Just a quick note to say that iconicbanana posted the final installment of his Eris Origins storyline today. Go check it out!
The Journey Continues for Eris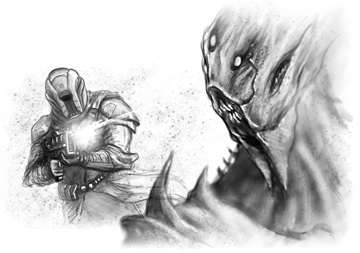 As we mentioned yesterday, iconicbanana's Eris Origins fanfiction is getting rave reviews in the DBO forums. It's already pushed ahead with part 3 and part 4. Go read something creative!
Let's Play Destiny Co-Op #40: Gather Their Fury
It's that time again, folks. Rampancy continues their quest to fill the chamber pot...er... "magic urn" for Eris and Xur. Watch many Thralls die below:
Eris Origins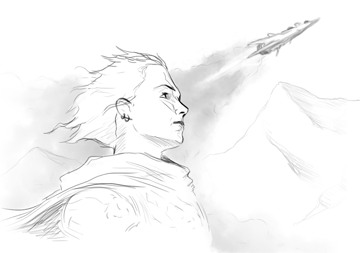 DBO regular iconicbanana has decided to lift the dark veil on Eris and expand on the mysteries of her past with some interesting short prose. You can read Part 1 and Part 2 in our forum.
An Introduction to Crota
The news-wheels are slowly spinning back up from the holidays, although there's still New Years and another Christmas I have to attend. Not really a bad thing, that is! Anyways...
Rampancy's taking their Let's Play series forward into the new DLC with a video of encountering Eris for the first time and playing through the first level, Fist of Crota:
Bungie Weekly Update 12/12/2014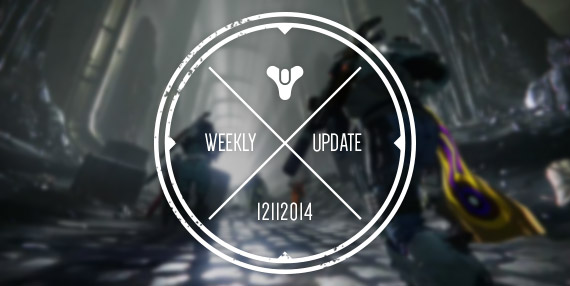 ...Wherein Deej talks about (and to) the first conquerors of the new Dark Below Raid, Crota's End, and has a fun little interview with Morla Gorrondona, voice of Eris Morn!
The Dark Below, Above, and Everywhere Else
If we're inept in our duties at the moment, it's quite possibly due to the whole 'being sucked into The Dark Below' thing. If you're unable to take the fight to Crota's various bodyparts at the moment, there's always discussion on the forum (which is a fine place to link up with folks for a Raid if you're in need!) and Twitch streams to watch. I'll see you soon with more news! Now which direction is the Hellmouth again...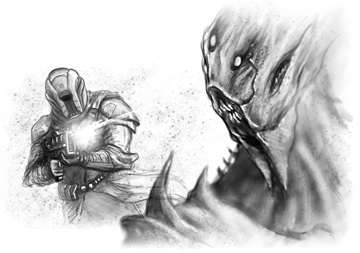 Hot Fix Patch Notes - Preparing for the Dark Below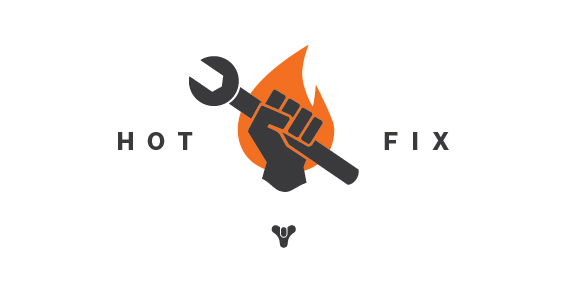 Only a handful of more hours till we get our hands (thanks Beorn!) on Destiny's first expansion, so Bungie's pushing through
a little update
in expectation of it including bug fixes and increased difficulty levels for daily and weekly activities.
That's it for me tonight - see you on the Moon tomorrow!
Deej Talks, You Listen - Story, Raid, Vaults & More
IGN caught up with Deej at PSX 2014, and let him elegantly ramble for a bit. It's a great little interview and really drives home that there isn't any chance that Bungie's ignoring players' wants and complaints. The Dark Below sounds like its going to be a step in the right direction in terms of a more sucinct and connected story. Deej also touches on possibly expanding your vault, the approach to the new Raid, and more. (Thanks Fuzzle)
New Dark Below Game Trailer
A lot of this footage has already been glimpsed if you've been keeping up with the latest trailers, but there's still some new stuff in Bungie's newest preview - not to mention plenty of bwwaaaaaaw sounds!
Dev Team Releases Dark Below Notes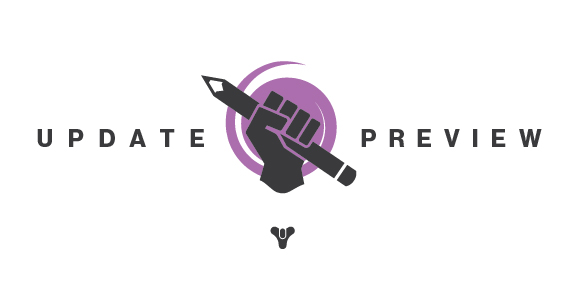 Bungie's Dev Team just released a list of some of the upcoming changes happening to Destiny's gameplay and loot/upgrade systems - some of which happened in last patch, some of which will be happening when the Dark Below hits next week. Go read - our forum is standing by to receive any freakouts! :)
The Dark Below - Game Informed
Game Informer has a new piece online divulging some of the goodies they have in their latest issue regarding Destiny. Lots of info on The Dark Below, including new ways to upgrade your old Exotics, how story missions will be crafted into the Eris's narrative, and more!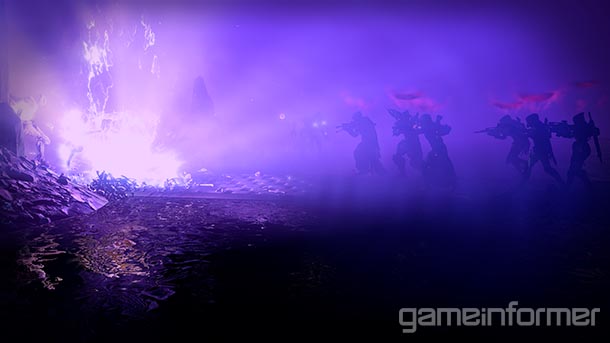 The Blades of Crota Have Invaded!
Ooh, looks like there was more to yesterday's update than what the patch notes suggested! Reports are filtering in from Guardians across the Cosmodrome; they speak of dark rituals, Blades of Crota, and relics. Check it out! (Thanks to JDQuackers in the forum)
DrCrispy 93 Barrel Rolls Into the Dark Below
Wow, this actually slipped by me because I thought it WAS a fan creation. This new trailer is definitely a creative way to introduce all the elements of the DLC and is voiced by one of the new SNL cast members. SigbiasSilva was first on our forum, and we apparently have a local copy here too!
Dark Below Video Localized
If you didn't see the trailer/vidoc from Game Informer yesterday, you can catch it from us now, too, in our Video Library. Then go and join in on the thread analyzing all the little details shown off!
Bungie Talks Dark Below In New Video
GameInformer just unleashed a pretty tasty glimpse at The Dark Below in a video with Jason Jones, Lars Bakken, M. E. Chung, Ryan Ellis, Luke Smith... okay, half of Bungie apparently. There's a lot crammed into those four minutes! Go watch the video here.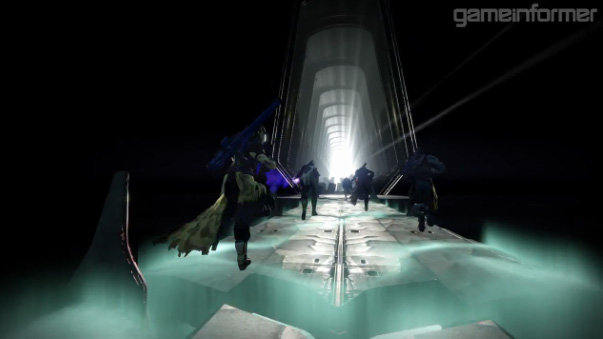 The Dark Below Prologue
I missed this originally, but Bungie posted the cinematic trailer for Destiny's first expansion: The Dark Below (it had been discovered in the 1.0.3 patch update, but now Bungie has officially published it). Narrated by the new Tower character, Eris, the prologue sets the stage for December 9th. Can't wait!
Bungie Lights the Path To Come
Bungie has announced the Dark Below DLC details on their site proper, with lots of shiny new graphics and glimpses of new gear.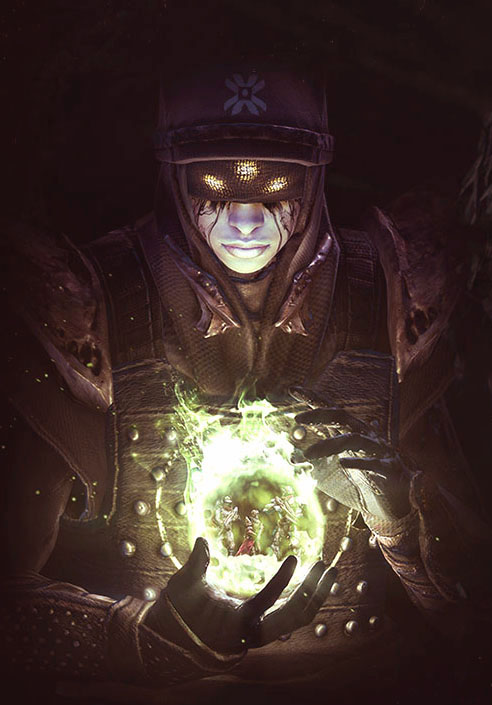 The Dark Below emerges from the Dark Ahead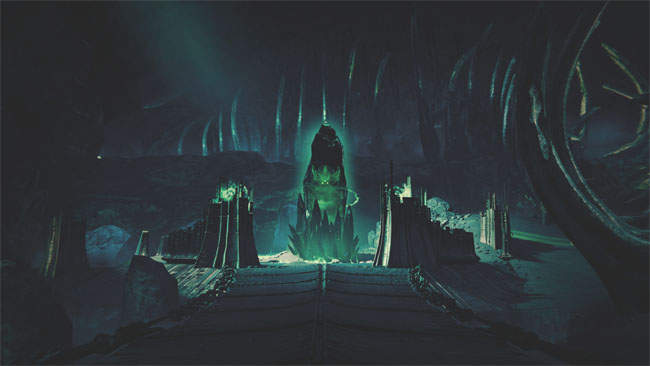 Bungie has officially announced the Dark Below expansion which will include 3 new story missions, 3 new multiplayer maps, a new strike (and a second new time-exclusive strike for Playstation), and a new Raid. In addition the light level cap will be raised to 32, bounty slots will be raised to 10, and of course there will be many new items. Korny pointed out an interview with Harold Ryan detailing a lot of the information for us, and was kind enough to post some of the screenshots in his thread, and DaDerga let us know on his own. Thanks guys!