Search results for tag '
box

'

Showing results 1 - 13 of 13 matches
Xbox One Plus One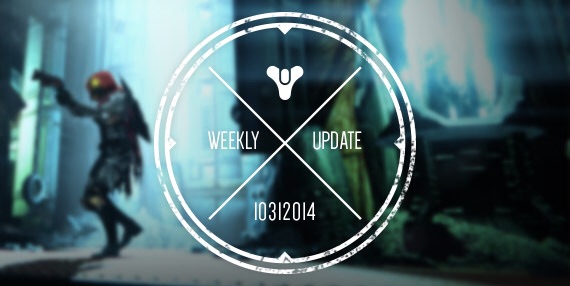 Been waiting to upgrade to an Xbox One? Microsoft just made the jump a little more enticing! Starting next week at select retailers when you buy an Xbox One you can get any new Xbox One retail game for free! In my unbiased opinion you should probably just pick up Destiny. Thanks Lekku for pointing it out!
Bungie's All In on Destiny
While talking to TotalXbox.com Jonty Barnes cleared up a question a lot of Bungie fans have had about the leaked contract with Activision, namely: is Bungie working on a new Marathon game.
"I think it's very hard to imagine anything detracting from our focus on Destiny right now, I think we've got really ambitious plans going forward."
Not Just a Skybox. Sky ART.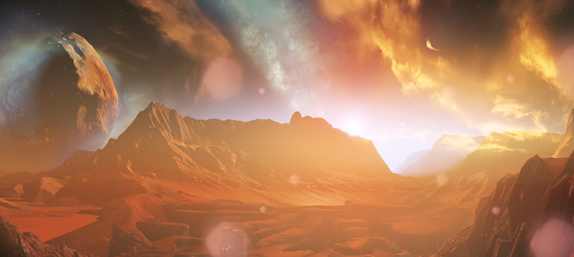 The usually gif-tastic Grizzlei
highlighted
Bungie's
"Skywriters of Destiny"
article from a few days ago (which I couldn't post about at the time because my dog ate my DBO homework?). So if you haven't already read it, do so, and learn a bit more about what goes into making Bungie's beautiful vistas and gaze on some lovely panoramas. They've come a long way since our first step out of that Bumblebee lifepod, eh? Not to mention the parallax backgrounds of Marathon!
The Beta Is Back!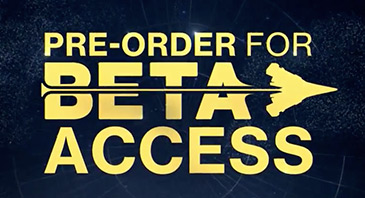 The Destiny Beta is back online a little earlier than expected! They're deploying Xbox codes now, so for those of us who have waited to play, it's time to watch your email or check your Bungie.net Profile and get downloading!
See you starside.
Minimalist Box Art for Destiny
INSANEdrive brought our attention to some fan-created minimalist box art for Destiny, both PS4 and Xbox One versions. You'll find links to all flavors in this post at Bungie.net (thanks, DaDerga) - really nice stuff.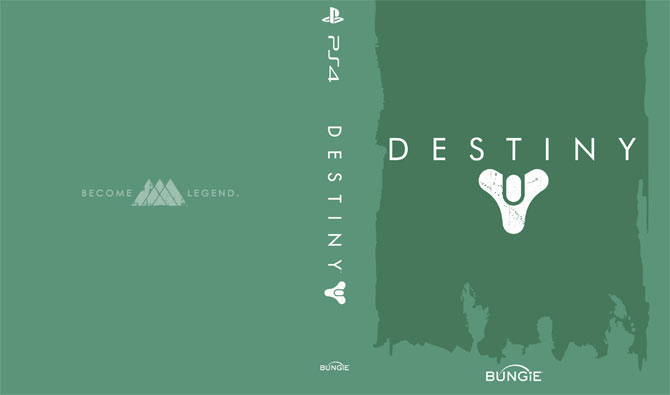 Destiny - PS exclusive in Japan?
kidtsunami noticed a Tweet from Mack MacDonald (Director at 8-4 Ltd., previously at Ziff Davis) that suggests that Destiny will be exclusive to Sony platforms (Playstation 3 and 4) in Japan - no Xbox versions at all. Whoa.

I've Got the Whole Traveler in My Hands
Martin from Destiny Overwatch whipped up a few Destiny themed Xbox One controllers. If you're the type that likes to match your consoles accessories and your clothing, you might want to check out his faction themed controllers as well - go look!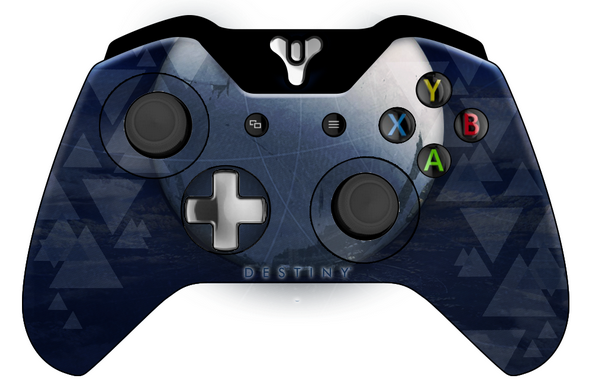 Destiny Box Art Revealed (And New Trailer Incoming)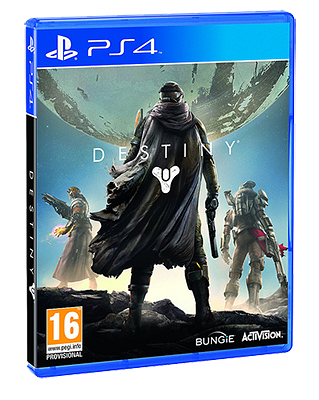 It would seem this is going to be a busy week! DeeJ stopped by the PlayStation EU forums in the wee hours of the morning to give us our first look at the Destiny retail box art. In addition, it sounds like we'll be seeing a new gameplay trailer tomorrow and maybe even some pre-order announcements as well. Join the conversation in the forum and let us know what you think! Thanks to Hedge for the heads-up. [update!] Looks like Bungie will be taking us to The Moon tomorrow. Hat-tip to ZackDark in the forums.

Blue (and green) Steel
invsmchn put together some slick looking special edition Destiny steel cases - there's a Playstation 4 and Xbox One version. Check them out!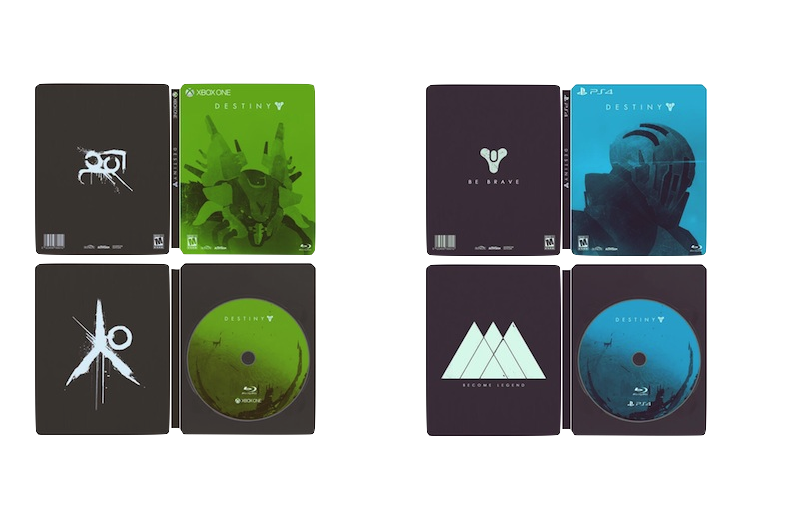 Preorder One For Yourself
Xenos let us know that Destiny preorders are now available for the upcoming Xbox One at Amazon. If that's your platform of fancy, go and plop down some spacebucks!
One Destiny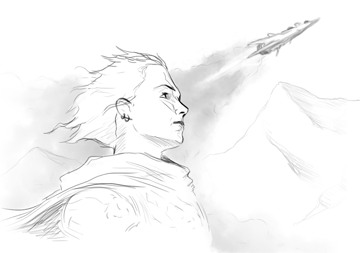 With the recent unveiling of the new Xbox One console from Microsoft, Bungie confirmed that Destiny will indeed be launching on four platforms: Xbox One, Xbox 360, PS4, and PS3. Not surprising, but still great to hear confirmed!
What's in the box?
NeoGAF user ThatsMyTrunks has created some snazzy boxart that you can download and print out for the Xbox 360 and PS3 versions of Destiny. Slip one in a case and see how much trade-in credit you can get at your local Gamestop!
The City, Revisited
Looks like fans are already doing fun things with the wallpaper from the ARG success screen: