Search results for tag '
Speculation

'

Showing results 1 - 25 of 32 matches
You watched the trailer...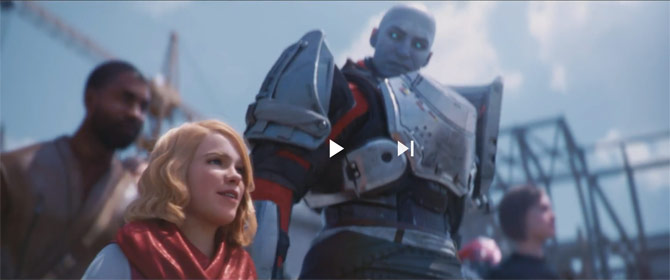 ...but how much of it did you SEE? Ragashingo
has started a thread
on our forum in which he points out quite a number of interesting tidbits (in addition to the OP, check out
this post
, and
this one
, and
this one
) - he's speculating, but he's probably right about most of them, and they really make me impressed with the level of Bungie's storytelling this time around.
The Nature of the Exo

Over at reddit, Fuzzoff looked carefully at the Grimoire cards for clues about the Exo Stranger (and Exos in general), and came up with some fascinating speculation. Totally worth your time to read. (There is a lot of discussion on our own forum, after CruelLEGACEY kicked off a thread.)

What is Bungie showing at E3?

Tech Times is speculating that when Bungie shows up at E3 in two weeks, it'll be to show off the next Expansion Pack for Destiny. Information about this so far is sketchy, and based on unofficial sources... but hey - E3 Press Conferences kick off in 14 days!

Reverse Engineering the Shaders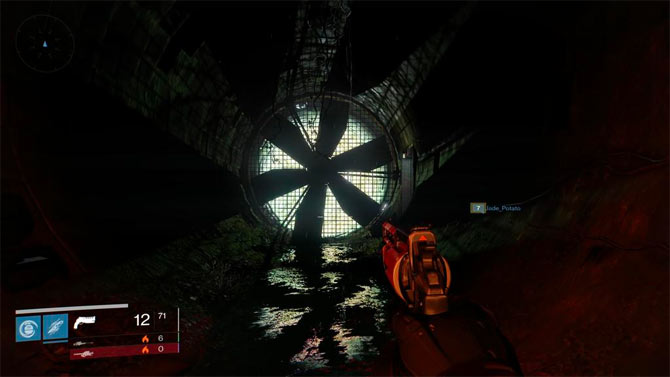 uberfoop
decided to see
if he could figure out how Bungie was handling real-time reflections off of water, based on the problems he noticed.
According to Veegie
... he did pretty well. I love seeing speculation like this... and I love it even more when Bungie devs play along. Check this thread out!
Speculation Saturday: The Cabal

Ragashingo continues his series of thoughtful articles focusing on different aspects of Destiny's world. This time it's on the Cabal, who like the Vex, we probably know the least about... Well, at least for 48 hours!
Speculation Saturday... On a Tuesday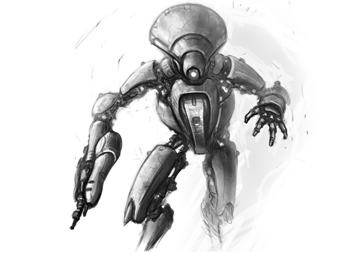 Last Saturday, Ragashingo continued his revival of the Speculation Saturday series of write-ups, this time focusing on the Vex. What do we know already? What can we infer from that? And what crazy, possible conclusions can we jump to? As always, good reads.
Speculation Saturday #7: The Hive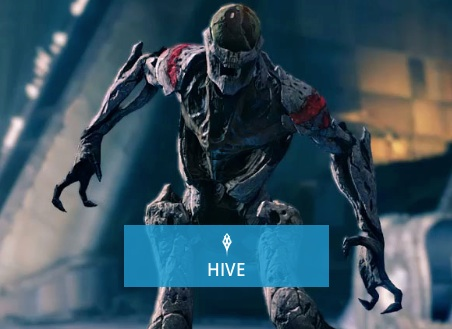 Ragashingo is at it again - pulling together yet another excellent compendium of knowledge on a specific facet of Destiny's lore. What is the focus of his conjecture this time? It's the Hive! Give his forum post a read, then be sure to add your own rampant speculation to the mix.
(Thanks, uh-- Ragashingo, I guess.)
Speculation Saturday #6: What's New?

Yesterday, Ragashingo stopped in with a new Speculation Saturday - it's been more than 9 months since his last one! He's decided to look at the difference between what we knew then and what we know now... and it's a pretty interesting comparison! Give it a read, and then toss in your own two cents!

Speculate This!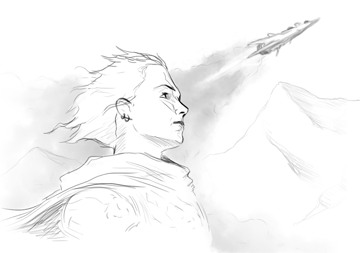 Ragashingo took a closer look at the beginning of the E3 Experience Trailer and posted a write-up in the forum. Go check it out and add your two cents!
Digging up the roots

Jordan117 made a name for himself in the HBO community as a fan who was really good about pulling together disparate information and finding cool connections. Yesterday,
he showed up on the DBO forum
with a post that bodes well for speculators everywhere - go give it a read, and see what you think about his theory on the City's location (and its overall place in the Bungieverse)!
What We Know So Far
Destiny Updates stopped into our forum to announce "What We Know So Far", a massive, 40+ minute overview of all the details we've been given up to now. It's broken into sections, with handy timestamps in the YouTube description, for folks who don't have three quarters of an hour to sit and watch all in one sitting - but it's interesting enough to do just that. Go check it out!

Enumerating the pillars of success

Post Game Lobby thinks that Bungie has pretty much guaranteed its success with Destiny - and is willing to elaborate. Give it a read.

Speculation Saturday #5: The Gameplay

Saturday? Sunday? Same thing, right? Ragashingo ends the first run of Speculation Saturday (until there's more to dissect in the future) by shifting gears and throwing the spotlight on Destiny's actual gameplay: Combat, A.I., Fireteams, and all that jazz. Go tell him how wrong or right you think he is!
Speculation Saturday #4: The City

... Or "Speculation Sunday" for some! Ragashingo
shows us
the lay of the land with an eye on the Last City of humanity, our last bastion of hope! Even if you don't feel like contributing to the discussion, this is still a great way to catch up on the subject and get some brain-candy for your Destiny daydreams.
Speculation Saturday #3: The Fallen

Ragashingo is back again with his series, this time examining the enemy of the Guardians we know most about: The Fallen. Go dive into the thread he's started and add your own theories!
Speculation Saturday #2: The Fall

Ragashingo continues his weekly tradition (cereal, cartoons, AND wild speculation - how could Saturdays get better?) with a new focus: the why and wherefores of the Solar System's infamous fall after the Golden Age (which was last week's focus). Go read his posts to get caught up on the facts and some of his own interpretations and then jump in on the fun yourself!
Mix is Out in the Wild
Mix took a long, hard look at Out Here in the Wild, the most recent Bungie Vidoc - and stepped through everything he found. Go see what you might have missed!


Update: Mix is busy. He added a new video this morning, discussing the exotic sniper rifle revealed yesterday.
Speculation Saturday #1: The Golden Age
Destiny is a universe filled with mysteries for us to uncover, but why wait for the game to release to start unraveling the unknown? Ragashingo put together a speculation thread that takes a closer look at our mysterious past - grab your deerstalker hat and join in on the conversation!
Uncovering the Past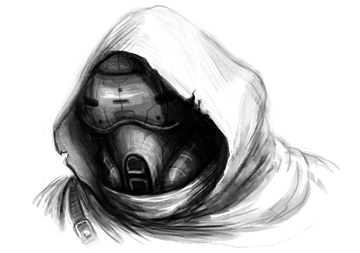 Ragashingo decided to do a frame by frame analysis of the Destiny E3 demo - he provides a great deal of interesting speculation regarding story and gameplay. Join in on the conversation!

Science and Shooting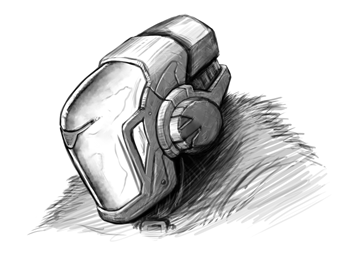 Over at Guardians of Destiny, there's a pretty interesting essay by Craig Hardgrove, discussing why all shooters aren't the same. (Sort of.) Really, it's a look at why the IDEA of Destiny has him excited - and what it might all lead to. Go check it out!

The Joyeuse thread returns
A couple of years ago, CortanaV
dug into the sword mythos
that weaves its way through lots of Bungie IP. It's a great read. She's boiled it down for new readers in
a post on our own forum
, and it may just provide you with some insight into things that might be coming in Destiny. Check it out!
Guardian Radio Episode 4
Guardians of Destiny have released their fourth podcast - discussion focuses on content from the latest Edge magazine, recent patent filings, and this week's Mail Sack. Thanks, Xenos.
Start your speculation engines!
Conscars, at DestinyHub, has written up his predictions for what we'll learn about Destiny during the Game Developers Conference starting next Monday - he takes hints from a variety of published sources to come up with ideas about what might be next, and whether he's right or not, it's a pretty interesting read! Check it out. Thanks, Spawn.
We're not sure when Destiny stopped beating its wife
An article on GenGAME explains to you why the announcement for Destiny should not be considered 'disappointing'. (Funny - I didn't consider it 'disappointing' even BEFORE I read the article...)
Learning from Bungie's Past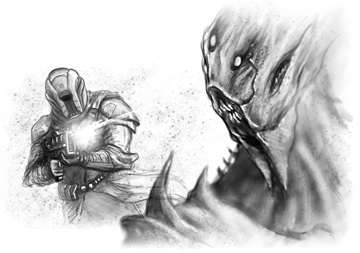 Narcogen has taken a look at what Bungie had hoped to do with Halo, and compared this to what they DID do... and he uses this information to speculate about Destiny's future, based on what we've seen so far. Interesting article! Thanks to Xenos for pointing it out.