Search results for tag '
UI

'

Showing results 1 - 17 of 17 matches
Project Epsilon - mashing Halo and Destiny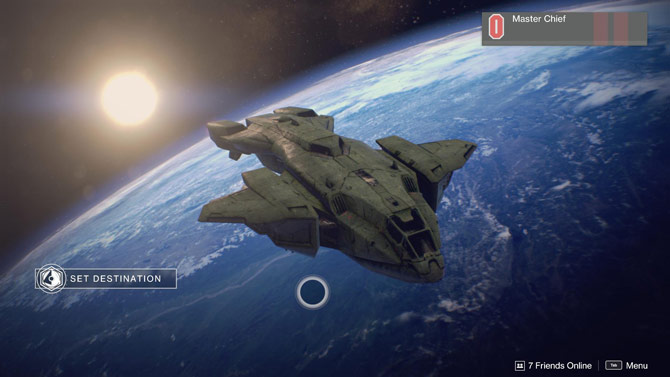 Pyroman31 decided to see what Halo 3 would have looked like if its UI had been Destiny's. His reddit link contains a few screenshots... but also downloadable Mac/PC executables (built in Unity) that you can actually play with! Pretty amazing. Thanks, Matt!
"Tenacious Design and The Interface of Destiny" Now Online!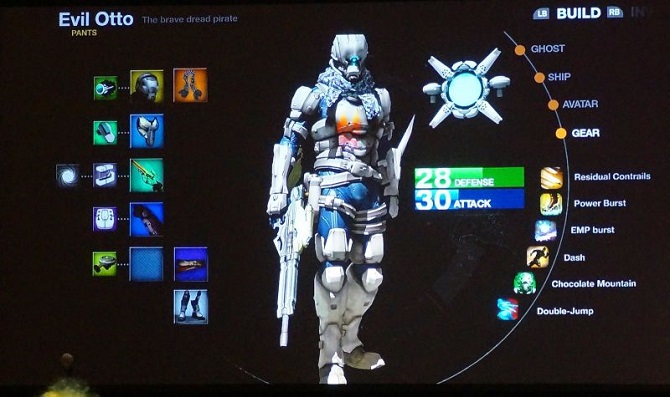 It took a while, but David Candland's GDC presentation on UI design (
mentioned here
back in March) is
now online over at the GDC Vault
! An incredibly in-depth look behind the scenes of what it took to bring Destiny's Director and UI to life, straight from Evil Otto himself. A highly recommended watch.
The Evolution of an Interface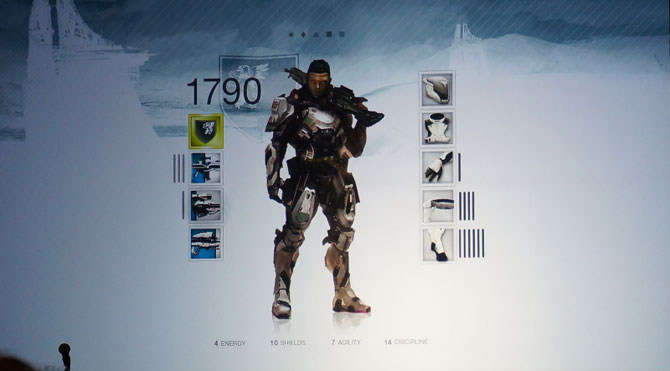 Last week, we
mentioned
that Dave Candland, UI Guru at Bungie, was giving a talk at the Game Developers Conference on Destiny's interface. The actual talk will likely be available at some point on the GDC website, but for now,
you can swing by Kotaku
to see some cool screen grabs showing some of the ideas the team went through before settling on what we currently know as the Destiny interface. Super-cool! Thanks again,
Korny
.
Tenacious Design and the Interface of Destiny
One of the Bungie talks to be given at GDC this year is a look at the UI design of Destiny, presented by longtime UI guru Dave Candland. The preview vid released to promote this is really fun (and contains lots of tidbits showing the evolution of the interface, for folks who want to pore over details) - go give it a look! Thanks, breitzen.
Destiny UI wins 2015 Cased Award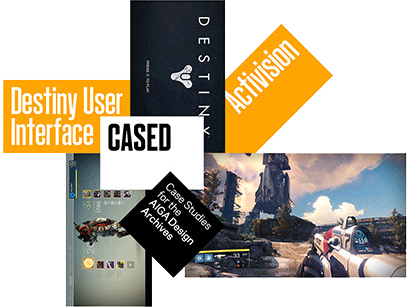 AIGA
, the professional association for design, hosted the 2015 Cased competition, and honored 15 design solutions that demonstrate the value of design.
Destiny's User Interface was one of these solutions
- congrats, Bungie! The writeup digs into how Bungie saw their challenges, and what they did to meet them; good reading! (There are also a bunch of links to articles that have been written along the way, in case you missed any of them.) Be sure to check out
the rest of the winners
, if you have interest in design - there are some spectacular entries in there!
Clarkesworld Talks With Writers of Destiny and Its Grimoire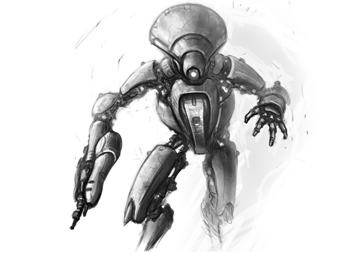 This is a fascinating chat with some of the people involved with Destiny's flavor and lore (and a few writers from other games as well) and delves into how they got the job, challenges they faced with the medium, and even hints at some things yet to happen in Destiny's story. Seriously, read it!
Beating Skolas Over the Head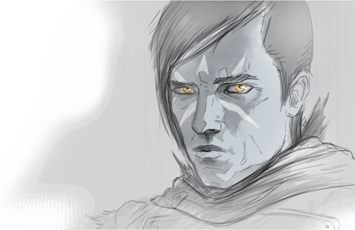 Oops, this one fell through the cracks, but thanks to Ragashingo for reminding us. CruelLEGACY posted an excellent strategy guide for taking on Skolas in the Prison of Elders a while back. But Skolas is still out there and breaking people's controllers so it's still relevant! Read this post - reference video included!
Rethinking the Companion App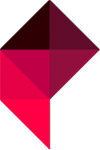 Over at Polygon, a Facebook product designer decided to take a look at the Destiny Companion App, with an eye to improving its usefulness to the average fan. Some of the ideas are really good! Go take a look. Thanks, red robber.
Fallout's PvP Guide - Bladedancer
Fallout stopped by with his latest Destiny PVP guide - this one focuses on the Bladedancer. Fallout gets fairly in-depth regarding the Bladedancer's abilities and provides some tips on how to successfully use these abilities on the battlefield. Go cut some fools!
Destiny Raider - Dedicated to Improving Your Raids
Community member CruelLEGACY has been working on a website (currently in beta) dedicated to thoroughly covering every nuance of Destiny's Raids. He just let the forum know that he has finished up a multi-part walkthrough of the Vault of Glass with text and videos (images and maps are inbound later).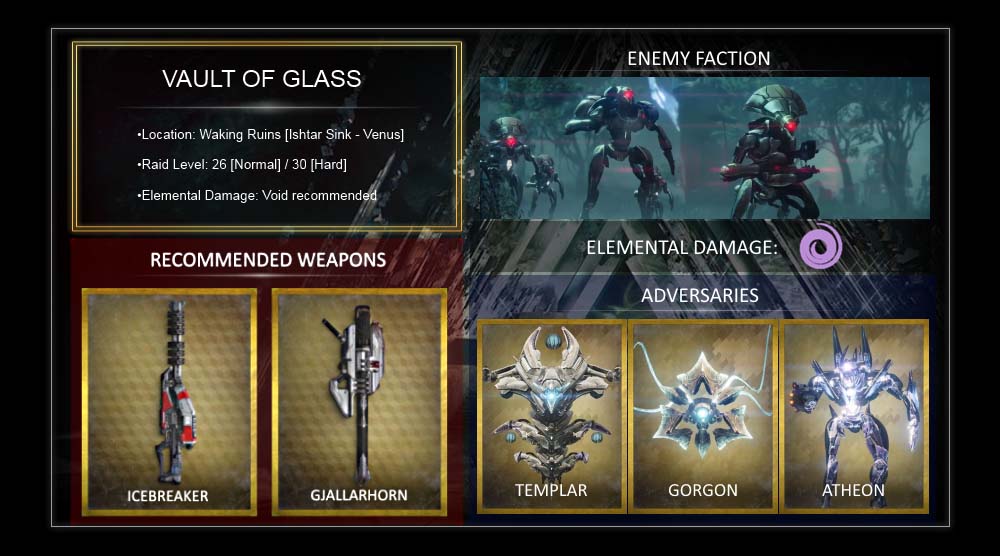 As well as feedback, he's looking for contributions. Little reference guides to specific tools found in the Raids, tips and tricks, or anything that could be of help to a newbie or experienced Raider. This site is meant to be cumulative in its ambition, so visit the submission page to help out if you have the wisdom!
DBO Fireteam Builder & Raidfinder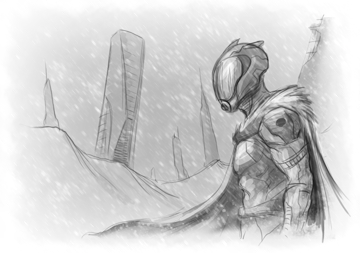 Although its creator, Beorn, dropped a hint of this new tool a few days ago, there hasn't been a proper frontpage post on it yet!
With the new Fireteam Builder, you can help schedule an event with other members of the community to take down Atheon or Crota, or tackle other challenges in Destiny. Read this post for more details.
Another good reason to join the DBO community!
'We're going to grow the universe'

The man who's stealing our jobs, Xenos, dropped us a note about TotalXbox.com (a.k.a Official Xbox Magazine)'s talk with Bungie at Gamescom regarding Destiny expansions. Bungie seems to have high ambitions to keep this world living and breathing, from free upgrades to paid-for heaps of content. Go read!
Your Guide To The Sol System
Kermit pointed out an Amazon listing for a Destiny Limited Edition Strategy Guide, dusk jacket and hardcover bound, complete with lithographs from Bungie, a fold out map, gallery of high-level armor, and you know.... strategy. And if I'm reading it correctly, different versions will come with different covers focused on one of Destiny's three classes.
Getting to Grips with Destiny

The Inquirer has posted a hands-on preview of the Beta (pretty impressive, given that they managed to get it online before the Beta went live for most of us). Go give it a read!
Destiny Drawing Board: Conduit F3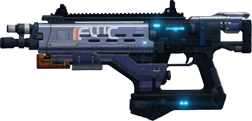 What would a futuristic Bungie game be without a Fusion Rifle?
Swing by Bungie.net to read about the Conduit F3
, a weapon that needed damping to be effective ('unstable' is a bad descriptor for a weapon). This puppy has over-penetrating burst fire! Go read more about it.
Trailer goes live today

The Destiny CG trailer (
hinted at
a couple of days ago) drops today... get psyched! (VG247 has
a bit of additional info
; they were one of the sites that received a promo package from Activision about this. The bookmark, teased on the left, is referencing June 10, not October 6. A full-sized pic is available at VG247.)
At Bungie, Even the Weather Reports are Epic
Only our Guardians of the Seventh Column can make a sunny day seem like so much more. From their Twitter feed:
"It's amazing how the light of the unshielded daystar improves the mood at Bungie sevenfold. People are blissed out to be wearing shades."
And people wonder why we love them...