Search results for tag '
1

'

Showing results 1 - 25 of 25 matches
Guardian's Heart

iPads for Kids. Earthquake Relief in Nepal. Austraila's Fires. And more. Bungie makes great games, sure, but over the last several years they've also focused us Guardians on problems beyond the fictional Darkness. And they're at it again in partnership with Direct Relief to help provide medical workers with the supplies they need to fight the COVID-19 pandemic.
A $20 donation gets you a pretty cool emblem, and helps those who are risking their lives every day to provide care to others. Go check out Bungie's news post, and consider donating if you are able.
This Week at Bungie - 04/26/2018

Big update this week, with a lot of new info! Read the update to find out how Exotic Masterworks are going to work, exotic weapon updates coming for Tractor Cannon, Hard Light, and Borealis, all the details on the new Crucible ranking systems, and even more! Read it over on
Bungie.net
or
locally
!
Bungie at GDC 2018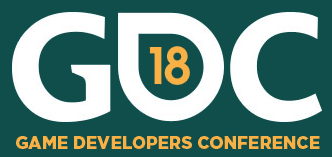 It's a new year, which means the
Game Developers Conference
is right around the corner! (Well, nearly - it takes place in mid-March.) Sessions are now online, and five of them feature Bungie employees this year:
If you're going to be near San Francisco in March, put this on your calendar!
Shared World Shooter - Now Viewable
A couple of years ago, we mentioned a GDC talk given by Bungie's Justin Truman about the network architecture in Destiny, and how it tied together the spatial structure of the game. The GDC Vault has now posted that talk for public viewing - if reading the PDF didn't do it for you then, you can watch Justin give it in video form now! Thanks, INSANEdrive.
Trials Is Back In Black (Shield)
After a short, bug-induced absence, Trials of Osiris returns to Destiny! Bungie will be monitoring the matchmaking performance, and assuming that all goes well, Iron Banner may also make a return on Tuesday (June 28th, 10AM PST), so keep your fingers crossed!
For a full rundown of the Trials and Iron Banner info, check out the article over on Bnet.
Bungie Looks Back on Year 1 With Game Informer

In the latest content from Game Informer, Bungie discusses how Year 1 of Destiny is shaping the future of Destiny. An interesting video with what they were thinking while developing the game as well as what is influencing them for the future of the game. Thanks to Cyber for pointing it out on the forum.
Destiny Hot Fix 1.2.0.5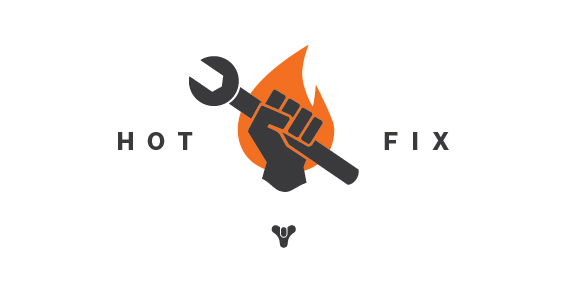 Bungie released a Hot Fix today, mainly to fix the Husk of the Pit not dropping during the Fist of Crota mission. They did put in a few small changes as well though, see the patch notes over at Bungie.net or read them below:
Weapons
Fixed an issue where "Packing Heat" achievement/trophy could not be unlocked by newly acquired Exotic weapons
Fixed an issue where Husk of the Pit drops were disabled
Drop rates for the Husk of the Pit from Blades of Crota have been increased by 150%
PvP
Updated the House of Wolves Control playlist to include the following maps with a lower weight in the rotation:

Rusted Lands
Shores of Time
Pantheon
Exodus Blue (Sony)

Updated the House of Wolves Clash playlist to include the following maps with a lower weight in the rotation:

Firebase Delphi
Twilight Gap
Blind Watch
Exodus Blue (Sony)

Inferno and Doubles playlists now have different tuning values for ammo crates

Special Ammo initial spawn time and respawn intervals have been changed to 180 seconds
Max of three Special Ammo crates will now be placed at one time
Heavy Ammo crates now spawn only once per match at 300 seconds
Tower
Tess Everis is temporarily leaving the Tower

A Kiosk terminal can be found near Eva Levante in North Tower that contains Tess' old inventory of special order items

The Nepal Aid shader and emblem have been added to the game

Redemption codes will soon be sent to the email used to place orders in the Bungie Store
These items will be found at the kiosk mentioned above
Technical
Fixed a potential crash when closing the vendor screen
Fixed a very rare case where an account could blocked by a WEASEL error on sign on
Fixed issues with suspend/resume handling on Xbox One
Going to PAX? Let Your DBO Colors Show!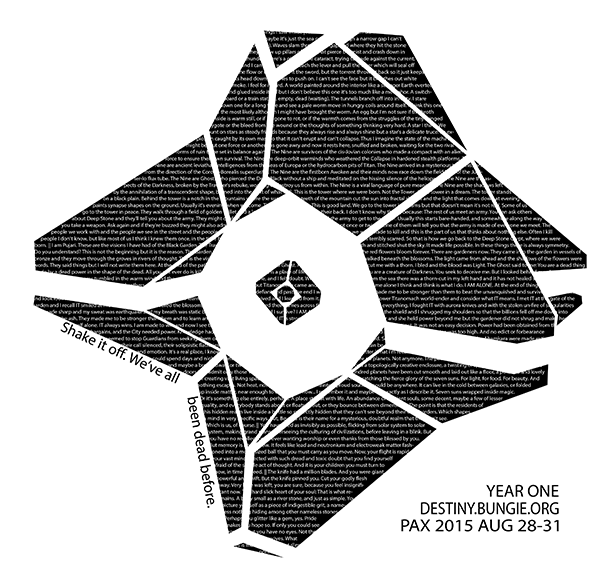 Planning on going to DBO this year? Or just want an awesome shirt? Kanbo has designed a shirt for you to show where your allegiance lies! The shirt comes in two different qualities along with several color combinations to choose from! Go read his post for all the details!
Destiny Update 1.2.0.2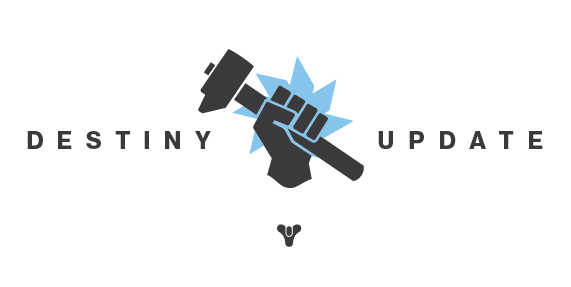 Bungie released another patch this morning, and they are adding to their streak of knocking it out of the park. Go read the patch notes to see the changes they made (or see them below)!
Key Highlights
The first Wanted Fallen Bounty completed each week is now guaranteed to drop a Treasure Key
Greatly increased the drop rate of Treasure Keys from the small chests at the end of the Prison of Elders
Increased the drop rate of Treasure Keys from Ether Chests
Prison of Elders
Greatly increased the drop rate of Treasure Keys from the small chests
Class Items will now drop from Level 32, Level 34, and Level 35
Fixed a bug in which the Ship (Hildian Seeker) did not drop under certain circumstances
Fixed a bug in which the 'Elder Cipher' Bounty could not be acquired if your Bounty inventory was full
You will need to defeat Skolas again to receive the 'Elder Cipher' Bounty
Damage caused by Qodron's Gaze is reduced by 25%
Damage multiplier for the Jailbreaker buff increased by 100%
Trials of Osiris
Fixed an issue in which Trials of Osiris emblems were not sent to the Postmaster if your Emblem inventory was full
Passage Coins can now be dismantled
Weekly Heroics
Fixed an issue where the Weekly Heroic strikes did not award engrams (Note: Tooltip will not display them as rewards)
World
Increased the drop rate of Treasure Keys from Ether Chests
Ether Chests may only be looted once per spawn
Ether Chests will no longer grant ammo consumables when opened
Ether Chests will now grant a small amount of Queen's Wrath reputation when opened
Ether Chests now have a chance to drop Tokens of Flight, Identity, and Judgment
Quests
Petra will no longer display a quest waypoint for players who have not purchased House of Wolves
Fixed a bug in which players abandoning the 'Gone to Ground' quest were still being directed to the Venus Patrol
Bounties
The first Wanted Fallen Bounty completed each week is now guaranteed to drop a Treasure Key
Weapons
Fixed a bug in which the 1.2.0.1 hotfix mistakenly did not contain the 1.1.1 Fusion Rifle balance changes. As a result, players were playing with its pre-1.1.1 weapon balance state. The original fix has been re-applied.
Items
Tokens of Flight, Identity, and Judgment can now be dismantled to gain +10 House of Judgement reputation each
Ammo consumables can now stack to 100
A Cornucopia of Illuminating Talks

The GDC Vault, an archive of GDC presentations, has released 7 (!) Bungie presentations from this year's conference - go peruse them for some insight into the building of Destiny:
The last one is a video of a panel discussion, but the rest are all Powerpoint presentations (and text transcripts). Thanks to INSANEdrive for pointing these out!
Happy New Year From DBO!
It's been an eventful year for DBO, from the exciting ramp up to the launch, with DBO TV, podcasts, conventions and conferences, and good ol' rampant speculation - to the actual release of the game this site is dedicated to!
Whether you've been delving into chests under Martian sands or Titan-smashing enemy teams into crumbling particles, we hope you've had a good one. And if it was so-so or crappy, well, there's another year right around the corner to start fresh!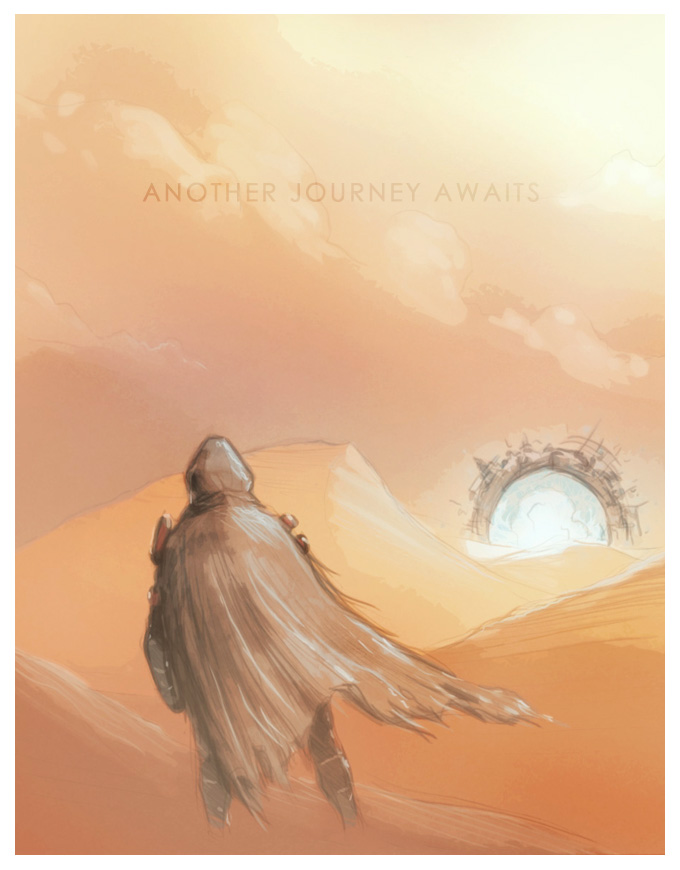 Xbox One Plus One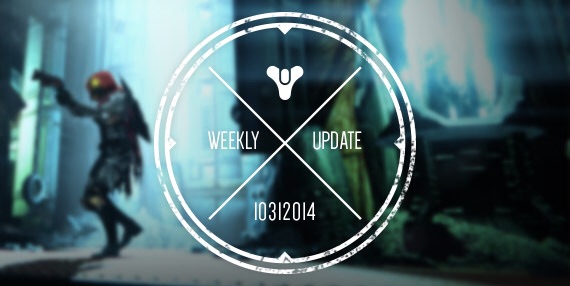 Been waiting to upgrade to an Xbox One? Microsoft just made the jump a little more enticing! Starting next week at select retailers when you buy an Xbox One you can get any new Xbox One retail game for free! In my unbiased opinion you should probably just pick up Destiny. Thanks Lekku for pointing it out!
Preload Destiny on Xbox One [Updated]
Looks like Microsoft is going to allow pre-loading on the Xbox One after all! Looking on the Xbox One store you can see the game is now available for digital preorder as well as new text that says:
"Xbox One Game expected to release on 9/9/2014. You may download the game from Xbox Live before then, but it will not be playable until 12:01 AM PDT/3:01 AM EDT on the release date."
Update: Microsoft clarified the preloading and preordering for Destiny: "We're thrilled to make Destiny available for pre-order and pre-download for Xbox One owners around the world. This option was available for a short period of time before the official pre-order window opened. We'll have more details to share soon about the pre-order and pre-download window for Destiny."
PS4 Destiny Hardware Bundle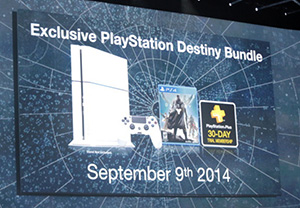 Sony's Press Conference video stream had a rough start, so I missed this, but Polygon is reporting that Sony has a PS4 hardware bundle ready for Destiny's launch on September 9th. The "glacier white" console will come with a 500 GB hard drive, a matching controller, a copy of Destiny, and a 30-day PSN+ subscription.
Public Beta Launches July 17th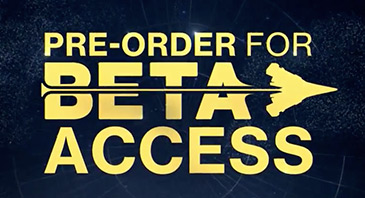 Destiny is big news at the Sony E3 Press Conference, and the hits keep coming with the announcement that the Destiny Public Beta will launch on Thursday, July 17th for PlayStation consoles. We'll keep you posted about the official start date for the Xbox Beta when we have something to report.
Public Alpha for PS4 Launches on 6/12
Sony has announced that a 4-day Destiny First Look Alpha will be available for PS4 owners starting this Thursday, June 12th! If you have a PS4, you'll need to sign up at the PS4 GreatnessAwaits site by June 11th, so be sure to register!
Update: This article previously stated that the Alpha would last three days, but it appears to be four (June 12-15).
Destiny E3 Trailer: New Beginnings
Sony kicked off their E3 2014 Press Conference with a Destiny trailer that sheds a little more light on the story behind our Guardians and the world we'll be exploring, and Bungie posted it to their YouTube page almost immediately. What are you waiting for? Go check it out!
Learn from the best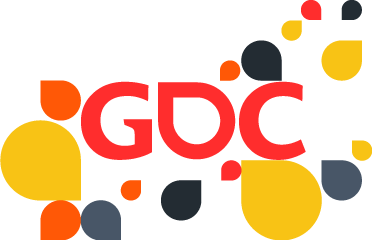 A couple of weeks ago, we summarized all of the Bungie-related GDC talks coming up in March at this year's Game Developer Conference. Looks like we missed one! Senior FX Art Lead Steve Scott will participate in a panel entitled 'Killer Portfolio or Portfolio Killer: Part 1 - Advice from Industry Artists'. He will be joined by 343's Nicolas 'Sparth' Bouvier - Halo and Destiny artists sharing their experience! Thanks, Kermit.

Stepping Up Their Game(making)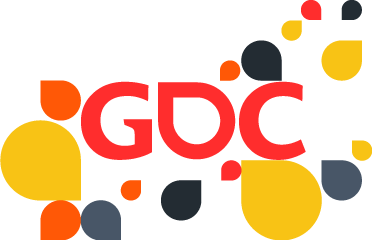 The number of Bungie-given talks at this year's GDC continues to rise - it was announced today that Executive Producer Mark Noseworthy will be talking about Upgrading Bungie's Production Practices for a Brave New World as part of the Production talks track. He'll look at how Bungie dealt with rapid expansion and the tools that came out of it. Sounds pretty interesting! This showed up on both Gamasutra and Polygon today.
Customizable Characters take shape at GDC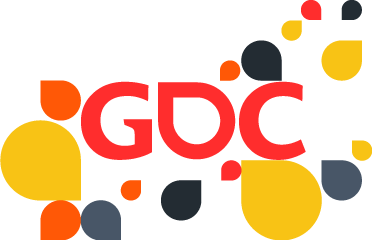 Technical 3D art lead Scott Shepherd will take the stage at GDC 2014 this coming March to discuss
Building Customizable Characters for Bungie's Destiny
- this is an important-enough talk to make
the GDC News blog
. If you're in San Francisco in mid-March, and you have a connection to the game industry... you should make time for this. Thanks,
Xenos
.
Destiny Launch Date Set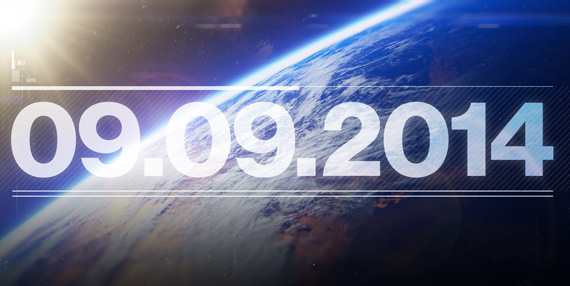 Bungie has officially
nailed down the worldwide launch date for Destiny
- and it's a bit later than we originally thought. Rather than
Spring 2014
, we'll be seeing (and playing) the game in September - and the Beta will take place in Summer, rather than in the next couple of months. Oh, the anticipation! (Thanks,
Avateur
.)
DBO at E3 2013
This isn't a Dragonball Online E3 interview, this is one man's coming-of-age story...well, not really. E3 2013 was an incredible experience and we wanted to share some of those experiences with you. Behold!
Fit For A King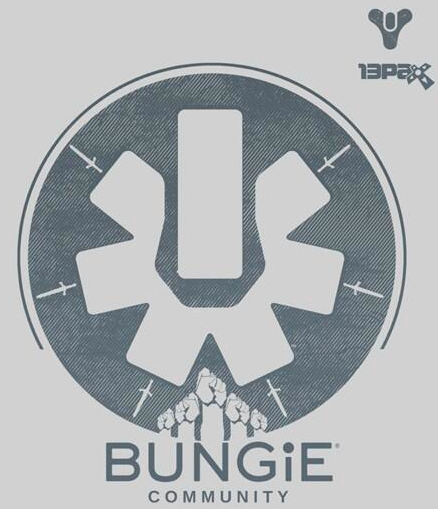 Jospeh Biwald finished up his
Bungie community shirt design
for PAX Prime 2013 - it's safe to say that the Bungie community will be the best dressed at this years PAX. Follow the
Bnet PAX group
for more details. Thanks to
Bungie Informer
for the heads up.
Guardian Radio Episode 10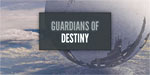 It may be a slow couple of weeks for Destiny news, but that can't stop the guys over at The Guardians of Destiny! They've released Episode 10 of the Guardian Radio podcast, clocking in at almost an hour and a half of Destiny discussion for your listening pleasure. Thanks to roland for a heads-up in the forum.
The 16-bit Treatment
Firestream released his entry for the recently announced Destiny art challenge - it's Destiny re-imagined as an SNES game!