Search results for tag '
D2

'

Showing results 1 - 14 of 14 matches
It's A Brave New World Out There Guardian
Bungie had a short presentation at Gamescom today and as part of it they showed off a video highlighting European Deadzone Gameplay, narrated by a new NPC! Watch the video below on Youtube:
Hero With A Heart of Cold
For the penultimate IGN First feature they talked to Jill Scharr, Jesse can Dijk, and Jon Weisnewski about the brand new exotic in Destiny 2: Coldheart. It's a new archetype of weapon called a Trace Rifle, and it looks pretty awesome! AND everyone who pre-orders Destiny 2 is getting it with their pre-order! Watch the video below (and I added the pre-order trailer as well, thanks Korny):
Art in the Beta

In response to a community request, Korny's been on a capture jag -
check this gallery
for the concept art that showed during the installation of the beta (these are larger versions, but he explains some of the shortcomings and offers smaller versions in
this post
), some
class loading icons
suitable for clean wallpaper, and for some fun,
a shot-by-shot comparison
of the Tower in Destiny to the damaged/destroyed Tower in Destiny 2. Awesome stuff!
Balancing the Community For Destiny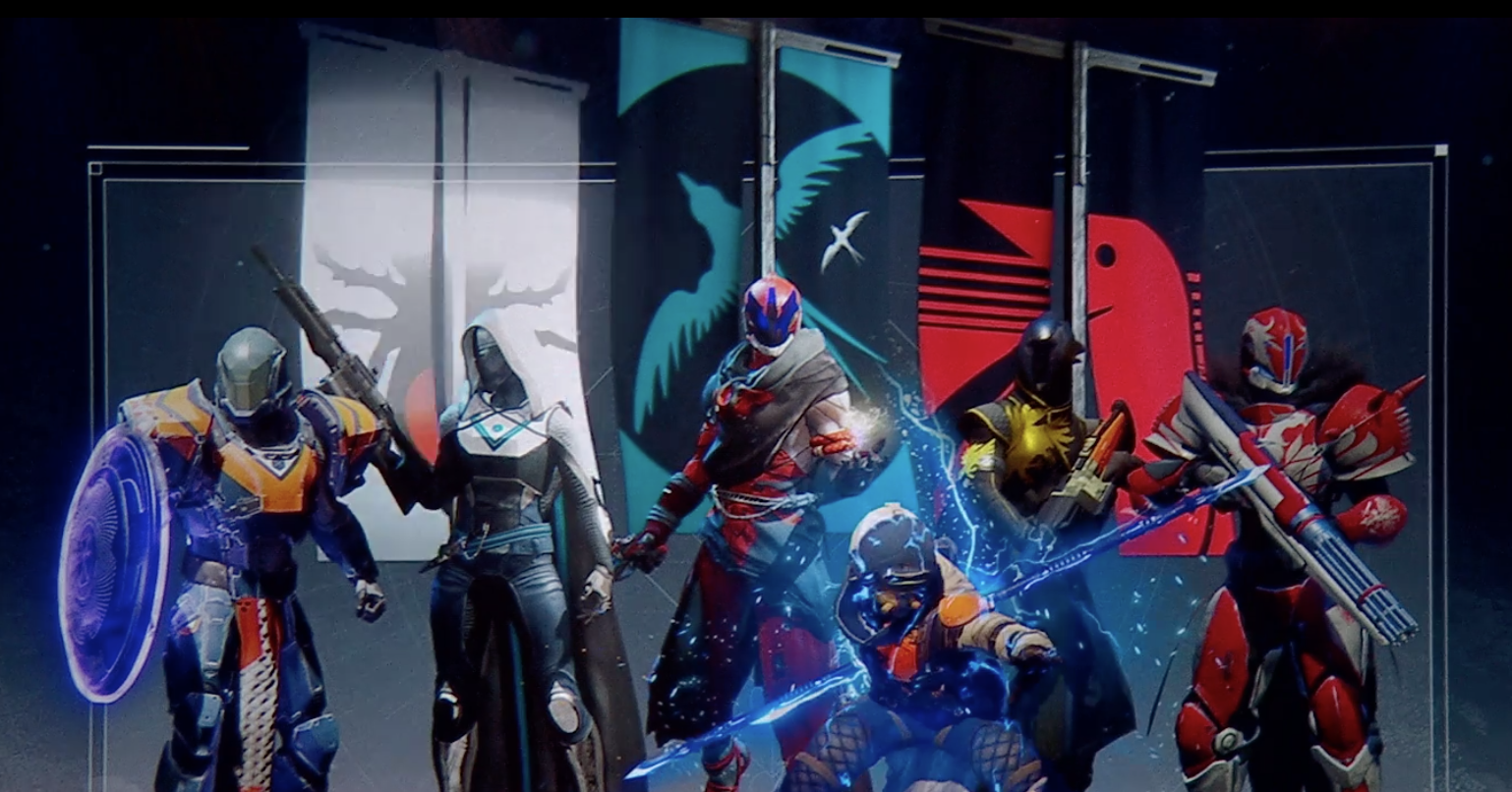 Financial Post sat down with M.E. Chung, the Social Lead at Bungie, to discuss the decisions Bungie has made and is making to make sure Destiny 1 and 2 is rewarding as a social experience without scaring people off. It's a great read, and has some awesome comments on their philosophy for clans in Destiny 2. Go give it a read!
The Cryptarch Can Say 'Blue' in 11 Different Languages
The Beta may be going on, but IGN isn't taking the day off. Today's IGN First feature is a video about the localization of Destiny 2. They sit down to discuss the process and challenges with Steven Reinhart, the Localization Manager at Bungie. Watch the video below:
Get Acquainted With The Alien Faces You'll Shoot
For today's IGN First feature they sat down and talked to Tomonori Kinoshita about the Cabal units that the Red Legion brings to Destiny 2. Looks like all of them have new weapons and new tricks for you to face. Watch it below:
I Like The Sounds of That
The IGN First series continues, today with a short video about perfecting the audio for Destiny 2. They sit down with Jay Weinland and Skye Lewin to discuss the things they are doing to make the improve the sounds in Destiny 2 while not straying to far from that Destiny feel. You can watch it embedded below:
This Week at Bungie - July 13, 2017

The Beta is almost upon us! So this week's update from Bungie goes over the details, telling us what we'll be playing, how to play, and maybe some issues we might encounter. Go read it over at Bungie.net, or here, locally.
I've Definitely Been Here Before...
The IGN First content keeps on coming. This time showing off another new Crucible map, Vostok, which you'll probably agree looks pretty familiar... See the whole article on IGN, or watch the videos below:
More Sound Effects By David Samuel
Today for IGN's First content Claude Jerome and David Samuel discuss the design principles behind the Sentinel Titan for Destiny 2. Come for the information, stay for the sweet, sweet improvised sound effects. Watch below:
I'll Take Too Much Story Please
Today for their month of First content IGN sat down with Senior Narrative Lead Jason Harris and Cinematic Lead Matthew Ward to talk about building the story for Destiny 2. They don't go into much detail about the story, but do hype up the amount of story that's in Destiny 2. Give it a watch below:
Full IGN Destiny 2 Interview
There were a few pieces of this interview in the IGN Fireteam Chat linked in the previous post, but the full 30+ minute interview is up now with quite a bit of information about framerates, some features at launch, and design decisions. See it embedded below:
Destiny 2 Interviews and Info
With a big event like the reveal from yesterday a lot of news sites got to try and tease some more information out of Bungie as well. Lots of details were confirmed, and here are some of the more interesting interviews and posts I found:
Playstation Access Interview with DeeJ
IGN Fireteam Chat (has a couple interviews with Mark Noseworthy and Luke Smith)

Gigz Interview with Tocom (Kevin Yanes)

Gaming Age Interview with Lars Bakken

There's a lot more out there too, if you have any news posts we should highlight let us know on the forum!
Destiny 2 Gameplay Reveal
Bungie has finally revealed Destiny 2 gameplay! They covered a lot of details about new features in the 1 hour long gameplay reveal, but if you don't have an hour go ahead and watch the short gameplay trailer! Both are embedded below: