Search results for tag '
games

'

Showing results 1 - 25 of 35 matches
Peaks Into The Future

The last two This Week At Bungie articles over at Bungie.net have been notably forthcoming about upcoming changes to various Destiny features and activities.
In their April 23rd update, Bungie talked about creating a more rewarding Trials of Osiris and delved relatively deeply into some of Destiny 2's current and upcoming safeguards against cheaters. Although Bungie can't share all their anti-cheat details, it was interesting to learn that they are partnering with other high profile companies like Valve to combat certain forms of cheating.
This week, Bungie first put a spotlight as to the reasons why Titans have been fairing so well in the Guardian Games. Turns out Titans are just trying harder than the other classes. Bungie then spent some time talking about their plans to keep more seasonal activities around for newer players even as the game continues to move forward. Having hand picked seasonal weapons show up in normal activities like Strikes and the Crucible seemed like a nice win.
Really, the last two weekly updates have been pretty packed with useful info beyond just the aforementioned updates. Bungie's charitable efforts to assist with the ongoing coronavirus pandemic are a nice read, for instance. You can check both updates out at the links above, or head on over to our highly searchable Bungie Weekly Updates Archive.
Titan Games
This morning, Bungie announced a new series of bounties and challenges in which Titans can compete to prove, once and for all, that they, and not so much Hunters and Warlocks, are the wall against which The Darkness breaks.
But don't worry non-Titans, all classes get access to new ships, sparrows, weapons, and cool class themed Ghosts. The Titan Games kick off April 21st and runs through May 11th after which Titan banners will, surely, decorate The Tower for the rest of the year. Oh, and there's a cool looking physical reward for players to earn, as well!


For more info, check out Bungie's Titan Games page, or watch the announcement video below.

It's A Brave New World Out There Guardian
Bungie had a short presentation at Gamescom today and as part of it they showed off a video highlighting European Deadzone Gameplay, narrated by a new NPC! Watch the video below on Youtube:
Bungie's Stream at Gamescom 2016
Bungie will be showing off some content from Rise of Iron at 10AM Pacific time on Tuesday, and reports say there may be some big stuff announced! Custom games maybe? Tune in to watch below or over at Bungie's Twitch page. It'll be archived as soon as possible afterwards as well! Bungie will also be streaming throughout Gamescom, though if you're in the US it may not be at the most convenient times. Check out the schedule over at Bungie.net.
IGN Interviews DeeJ
As part of their IGN Live content at Gamescom, IGN interviewed DeeJ about The Taken King. As is the norm with these press interviews not a huge amount of new information, but there are some interesting things to note:
Thanks to Speedracer for pointing out the interview ahead of time.
Destiny: Six Years in the Making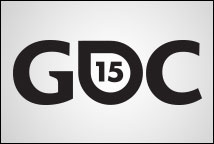 Gamespot has posted the recording of Chris Butcher's talk at GDC this year titled "Destiny: Six Years in the Making." You can watch it over on their site or on their Youtube channel, and here is Bungie's own description of the talk:
At Bungie, we built games based on the Halo engine for ten years. However, by 2008 it was beginning to show its age and there were many core systems that were ill-suited to a modern game development environment. For our new game, Destiny, we sought to develop an engine that would last us just as long as the Halo engine had. This talk will cover the six-year development arc of the Destiny engine, from inception to ship.

(Thanks to uberfoop for posting about it on the forum, even if I didn't notice until after the fact!)
Pre-order Crossover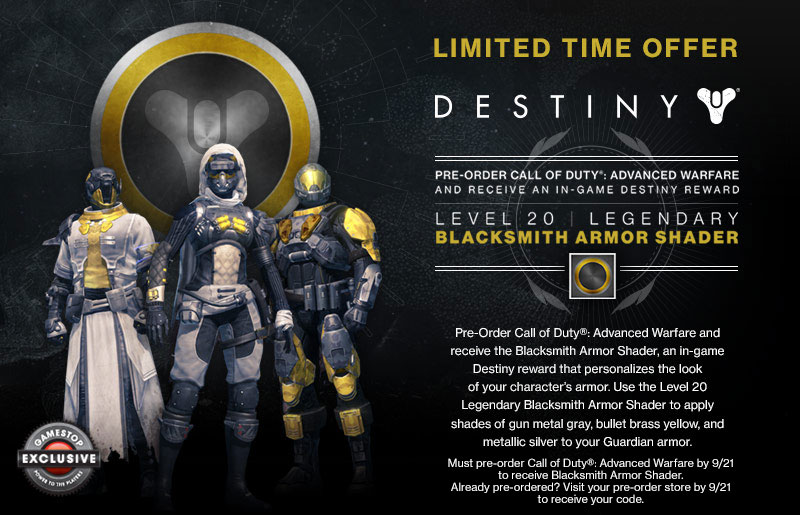 GameStop's latest incentive to drag your money towards them involves an exclusive "Blacksmith" color shader for your Guardian. Get it by pre-ordering Call of Duty: Advanced Warfare... Wait, what? Thanks, INSANEdrive.
Gameplay from Gamescom
You may have already seen pieces of this, but here's a gameplay video that fell through the news-cracks last week. There's definitely some fun moves in here ready to be recreated in Septemeber!
Thanks, INSANEdrive.
Gamereactor Interviews DeeJ
Gamereactor interviewed DeeJ at Gamescom about some things to expect in Destiny when it launches. Interesting information in there, such as the confirmation of checkpoints in Raids, but the checkpoints won't last forever.
Eurogamer Discusses Destiny's Potential Issues

Eurogamer sat down with Jonty Barnes and Jesse van Dijk at Gamescom to mostly discuss concerns the community has about the game, although the article is sprinkled with some new information. Thanks DaDerga!
Fallen Got Run Over By a Sparrow
Gamestop posted a video of the exclusive red Sparrow you get for pre-ordering on youtube. Not anything new really, but if your pre-ordered from Gamestop you can see in detail what your ride will look like.
'Shotgun blast to the face beats just about everything'
Playstation Access sat down with DeeJ at Gamescom to  discuss the beta as well as the future of the game. Some interesting tidbits in there, including that Destiny will launch with 10 competitive multiplayer maps!
The Dark Below

Before he was DBO-fied, Xenos let us know that Joystiq posted a little interchange with Bungie's Jonty Barnes, Director of Production, mostly concerning the first Destiny expansion, The Dark Below. There's also a few other details about the Beta, and how Bungie will keep upgrading and growing Destiny consistently as opposed to just releasing it, a few DLC, and moving onto the next project.
We're going to change the game after launch in a frequency that we think makes sense, and that isn't going to be dependent on The Dark Below."
Another Hands-On Preview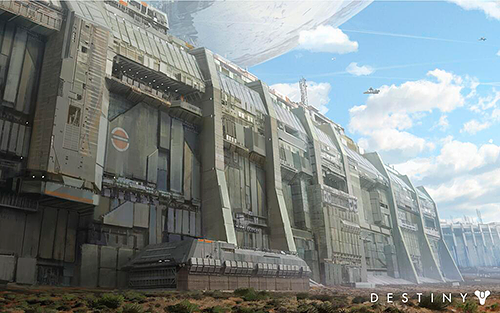 Xbox Achievements posted a short little write-up detailing their experience with Destiny at Gamescom. Nothing really new here, but if you're in a Destiny drought, here's a few more words to help keep the pain away.
Destiny: The People's Champion
Destiny may not have won any awards from critics or official awards at Gamescom, but it DID win one prestigious award: The People's Choice Award on IGN. Looks like some people are hyped for September 9th!
The Crucible Awaits You
Bungie unveiled a new multiplayer trailer today at Gamescom! And GrimBrother IV and UnrealCh13f let us know about it on our own forums.
Gamestop 'Exclusive' Pre-Order Sparrow
Gamestop has a new Destiny pre-order "exclusive" today: a quicker, faster, more durable, specially-painted Sparrow (and apparently it's back to "Sparrow"). petetheduck found the news over on GAME.co.uk, and JDQuackers was quick to notice some important small-print in our forum stating the limits of the exclusivity. It sounds like the pre-order bonus will grant you a quickly-upgraded Sparrow that everyone else can obtain by end-of-year. You can check out the 40-second ad spot here:
Digging out the hidden pearls

Gamespot has pored over the various details released about Destiny in the past few months, and pulled out seven facts that they think you may have missed. Go read their summary, and see how many you already knew!

Games has your Destiny Deets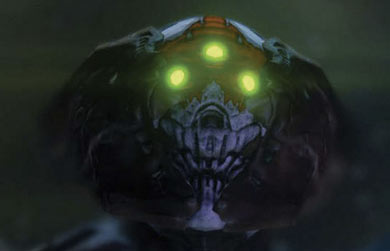 If you're looking for the next info drop, swing by
Gamesâ"¢ Magazine
- they've got a nice 8-page spread on Destiny in their January 9 issue. There's not a boatload of new info - but it
is
a nice summary, and the pictures ain't bad at all! (If you're looking to buy a digital copy, and you're not in the UK, you might have trouble with both the Amazon and iTunes options... but Google Play works nicely.)
Urk checks in with AusGamers

Eric Osborne
had a long talk with AusGamers
at Gamescom last week - go see what they touched on!
Big Entertainment

Pete Parsons spoke to GamesIndustry International - it's a great interview for showing how high Bungie is shooting with this IP. They're not planning to build the next game - they're planning to build the next DECADE of games, and they're pretty excited about it. (Our forum is a bit skeptical, all told - but maybe that's healthy. Make 'em earn that respect!)

Inside Gaming talks to Urk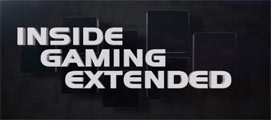 Another interview recorded at Gamescom has surfaced (thanks,
Xenos
) - the crew at Inside Gaming took some time to talk to Eric Osborne about the crowd-pleasing awesomeness of Destiny (340,000 attendees at Gamescom this year, baybee), and what should be lighting your fire. Definitely worth a watch!
Bungie takes 3 Awards at Gamescom

Destiny was
the big winner at Gamescom
- it took three awards, beating out Titanfall (which took 2) for most mentions. Congrats to the Bungie team for
Best Console Game: Playstation
,
Best Action Game
, and
Best Online Multiplayer Game
. And thanks to Hypertrooper, for
bringing us the news
!
Majestic Maverick's Destiny Impressions
Majestic Maverick shared his thoughts on what was shown of Destiny at Gamescom - he seems thoroughly impressed.
Not since the original Halo have Bungie captured such a feeling, but with Destiny, it looks like they've successfully created an exciting and intriguing universe, one that could potentially be the next big industry changing title, and I really can't wait to experience it first-hand.
Consider me thoroughly excited!
Private eyes, they're watching you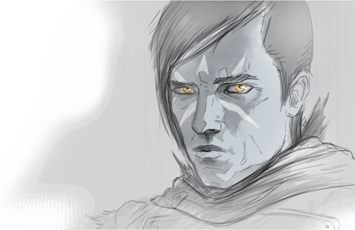 We hired a private eye to investigate the Gamescom Destiny booth. Our first choice was private investigator Gene Parmesan, but we felt a little uneasy when he kept showing up as Claude. That's when we called on our German informant, Hypertrooper, to scope things out. We see your every move!