Search results for tag '
Twitch

'

Showing results 1 - 20 of 20 matches
Find Out How We'll Fight in Forsaken
Curious about how different the combat is in Forsaken? Good news! Bungie is going to have a stream at 10AM PDT on August 7th to show it all off to us! From what they've said so far they are going to go over the new weapon system, the new mod system, and the changes being made in Crucible. You can watch it below or over on their Twitch channel.
Warmind Stream and Prologue Cinematic
Bungie had a stream yesterday to show off some of the stuff to expect in the Warmind expansion and the 1.2.0 update. They showed off more exotic weapon changes, some awesome new weapons, and a new horde-style mode in the public space on Mars! And if you don't mind seeing it before the game is released, they showed off the prologue cinematic for the Warmind campaign!
Bungie's Stream at Gamescom 2016
Bungie will be showing off some content from Rise of Iron at 10AM Pacific time on Tuesday, and reports say there may be some big stuff announced! Custom games maybe? Tune in to watch below or over at Bungie's Twitch page. It'll be archived as soon as possible afterwards as well! Bungie will also be streaming throughout Gamescom, though if you're in the US it may not be at the most convenient times. Check out the schedule over at Bungie.net.
Rise of Iron Cosmodrome Stream
Bungie will be showing off the changes coming to the Cosmodrome today on Twitch at 10AM PST. Watch the archived stream below, or head over to their Twitch channel.
Watch live video from Bungie on www.twitch.tv
Bungie Ride Along - Crucible
Ever wanted to know what goes into making one of Destiny's Crucible maps? World Artists Mick Buckmiller, Coolie Calihan, and Adam Williams join DeeJ for this week's Bungie Ride Along to help answer some of those questions!
Edit: This is available as a Twitch archive, now. (Thanks, CyberKN.)
"The Artists of Destiny" Twitch Stream
Today's Twitch stream (11am PST/2pm EST) highlights Bungie artists Jesse van Dijk, Joseph Cross, and Adrian Majkrzak, who are responsible for much of the great artwork in Destiny. Give the stream a watch, and then go check out each of their excellent works, or discuss on the forum!
April Update Preview Stream (Sandbox & Crucible Changes)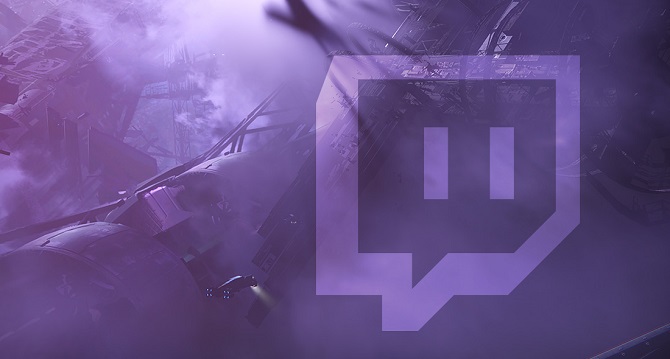 Once more unto the Reef, dear friends, as the final preview stream on Twitch sees DeeJ joined by the likes of Design Lead Lars Bakken, Designer Grant Mackay, and Designer Jon Weisnewski as they discuss Crucible changes, Warlock tweaks (still #1!), and sandbox evolution.
If you're unable to watch the Stream, the megathread over at Reddit will have all of the info, including a liveblog of the stream.
I have a feeling that folks will not have sheathed their swords for lack of argument after this stream, so feel free to join the discussion over on the forum!
April Update Preview Stream (New Things To Earn)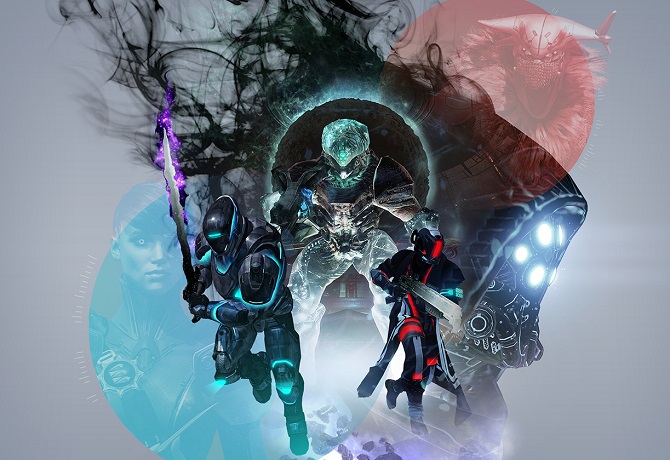 Bungie's April Update Preview stream returns to Twitch, as the Update's new/updated gear and weaponry is shown off. Feel free to discuss the reveal over on the forum!
In case you miss the stream, you can catch the archived version, read the megathread over on Reddit, or head over to the April Update page.

April Update Preview Stream
Can't wait to find out what Destiny's 2.2.0 Update will bring when it deploys on April 12th, 2016? Then join Bungie's own Lead Designer Ryan Paradis and Senior Designer Tim Williams over on Twitch as they preview some of the new PVE challenges that they've helped bring to the (loot) table.

Come Watch the Starside Stream Going on RIGHT NOW!
The first Starside Stream going on right now on DBO's Twitch stream! Come join us and tell us what you want to see, or just heckle us!
The Starside Stream (Time Change!)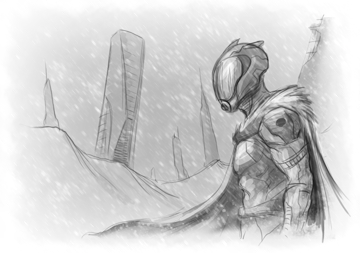 This Sunday, join Beorn, Xenos, and breitzen on stream as we jump into the Dreadnaught to play some The Taken King content. We'll discuss the new expansion and enjoy some of the new features live! We'll start streaming at 7:30PM EDT/4:30PM PDT over at DBO's Twitch page. See you then!
We had previously scheduled this event for Saturday, but had a scheduling conflict. The new times above are correct.
Court of Oryx Twitch Reveal - Watch Here
The last The Taken King Twitch Reveal is today at 11AM MDT/2PM EDT! Go see what Court of Oryx is all about on Bungie's channel, or watch below:
Court of Oryx Twitch Reveal Teaser
Bungie has posted the teaser for the latest Twitch Reveal. This one will focus on patrol mode on the Dreadnaught as well as the new public events called Court of Oryx. Watch below, and then come back tomorrow to watch the twitch stream (11am PDT/2PM EDT):
Shield Brothers Strike Twitch Reveal: Watch Here
Bungie's next Twitch Reveal is today at 11AM PDT/2PM EDT, and this week they are showing off the new Cabal themed strike Shield Brothers! You can watch it below:
Get Ready For The Shield Bros
Bungie has revealed the teaser trailer for tomorrows Twitch stream, which will show off a new strike from The Taken King. You can get a little taste of the story behind the strike, and even hear Nolan North's take on Ghost! Watch it below:
Flamesword vs TripleWreck
Last weekend Red Bull hosted a Rift Exhibition with some popular members of the Destiny community. Team Flamesword faced off against Team TripleWreck in a best of 7 competition. DeeJ and Lars were also on site to commentate. If you haven't had a chance to see a full match of Rift, especially with great Destiny players, give it a watch:
(Thanks to iconicbanana for reminding me on the forums)

Destiny Year Two Twitch Reveal: Watch Here
Bungie is going to be revealing details about Destiny Year Two on Twitch today at 2PM EDT/11AM EDT. Watch on
Tomorrow's Twitch Teaser
Bungie has posted a short teaser on Youtube for the Destiny Year Two reveal that will be on Twitch tomorrow at 2PM EDT/11AM PDT. For coming in at under a minute there is a surprising number of things to see. Take a look:
House of Wolves Reveal Teaser
Bungie has posted a teaser for the House of Wolves Twitch stream happening tomorrow at 11 am PDT:
There's also a shot-by-shot breakdown over at Planet Destiny with some interesting analysis. We're going to find out a lot more tomorrow, though! (Thanks, CyberKN) [Edit: Beorn doesn't like to check, but we have a local copy, as well, if you need it.]
The Dark Below, Above, and Everywhere Else
If we're inept in our duties at the moment, it's quite possibly due to the whole 'being sucked into The Dark Below' thing. If you're unable to take the fight to Crota's various bodyparts at the moment, there's always discussion on the forum (which is a fine place to link up with folks for a Raid if you're in need!) and Twitch streams to watch. I'll see you soon with more news! Now which direction is the Hellmouth again...