Search results for tag '
destiny

'

Showing results 26 - 50 of 95 matches
Hope For the Future - Release Date
Paul McCartney has announced via his blog that his single for Destiny will be released December 8th with four different mixes of "Hope For the Future" (in addition to the standard version) included in the package. Thanks Black Six!
Art of Destiny Delayed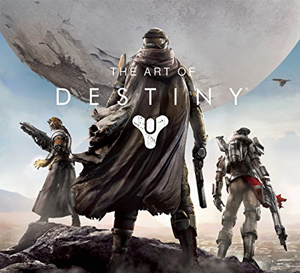 If you take a gander at the art book's Amazon page, you'll notice that its release date has been delayed until Feb 10th, 2015. Shucks! Off the Christmas list and onto the birthday list...
Guardian Radio Episode 86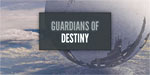 As usual, roland stopped by the forum to inform us that the latest episode of Guardian Radio has been posted on their site! This week they had Rob Adams, an Environment Artist at Bungie, visit the show. Great listen!
Art of Destiny Gets a Cover?
Looks like Amazon now has a cover for the Art of Destiny book due out November 25th. Placeholder or the real thing - who knows? Regardless, I can't wait to read it / drool over it.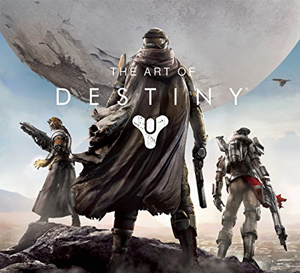 Guardian Radio Episodes 77 & 78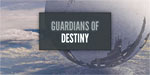 Whoops! We missed posting about Guardian Radio Episode 77 last week! I wonder what we were doing... Also roland let us know about Episode 78, and here is his description:
Destiny has been deployed and this week we officially come to you LIVE from the Tower. This week we catch you up on the latest news surrounding the game and then dive in to our first impressions of the game. With one week under our belts we have a lot to say about Bungie's shared world shooter. We share both the good and the bad but see that this is clearly a fantastic starting point for what is sure going to be one hell of a ride for the next 10 years.
The Deep Breath Before the Plunge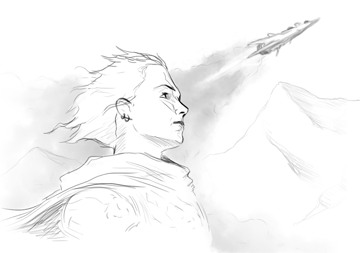 It's an exciting time. The servers are live and it's release day in some places of the world. In the West, Bungie's about to open their doors to folks waiting for a chance inside. And for the game itself, Bungie has released notes for a day-one 1.01 patch. GrimBrother IV's already begun a discussion on the changes in the forum. The pilgramige is almost at an end... See you starside.
Double the Destiny for the Price of One!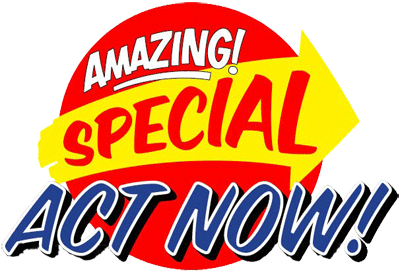 Act now! Buy Destiny for your past gen console and we'll throw in a copy of Destiny for current gen ABSOLUTELY FREE! That's TWO Destinies for the price of ONE! But this deal WON'T last forever! So pick up that controller! Servers are standing by!
Guardian Radio Episode 76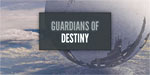 As usual roland stopped by our forums to inform us about another great episode of Guardian Radio! Since this is their last episode before the launch they cover their launch day plans, as well as covering the latest news on Destiny. Go give it a listen!
Guardian Radio Episode 73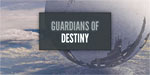 Guardian Radio marches on with episode 73 as they reminisce on their Beta characters, chat about clans, and await the final game in just a few short weeks. Listen on YouTube, iTunes, or straight from their website. Thanks, Roland.
Guardian Radio Episode 72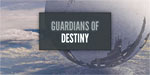 roland let us know about the latest Guardian Radio podcast - a guest host from GuardianOne.net discusses some future changes. Listen in to learn about Byf's visit to the Seattle Children's Hospital, plus a wrapup of the Beta (through the lens of Bungie's released stats). Good stuff!

Details emerge about Paul McCartney's Destiny Doings
A couple of days ago, Missoula radio station KMMS interviewed Paul McCartney (who was in town for a concert) - it's a 12-minute interview, and four of those minutes are devoted to Paul's involvement with Destiny! Amazing. It's a great interview in its entirety, but if you're short on time, the Destiny portion begins at about 6:25. One of the most fascinating tidbits buried in his discussion was the fact that McCartney was asked (and agreed) to contribute an entire song!
Eventually they said, "we'd like a song." So that was exciting, you know, I said, "Okay, show me the ballpark, what's the song going to follow, what's going to happen?" So that was great, and we did that.
(Thanks to Xenos, who noticed this interview at ArcadeSushi.) Hot on the heels of that information, Attack of the Fanboy purports to have a bunch of additional info about this song:
It will be released after the game launches
It was recorded at Abbey Road Studios with a 120-piece orchestra
It is focused on the theme of 'Hope'
They don't explain where they got this info... but we'll keep our eyes open and report any new details.
Update: Looks like AotF found this in the New York Times. Huh.
Breaking out of Old Russia
Stephen Laughlin and friends spent time this weekend trying to break out of the gamespace in the Destiny Beta. (This is a time-honored tradition when it comes to Bungie games!) They were successful in popping out - and maybe with more time, they will actually be able to explore! Go check out the antics in their YouTube vid.

Guardian Radio 67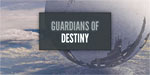 roland stopped in to announce that Guardian Radio Episode 67 is now online, in a variety of formats. They've got a new staff member, Fenix, and he was present during this 'cast. Discussion focused on the latest Bungie Weekly Update offerings, though as always there's additional fun. Go listen!

You can dance if you want to
The whole dancing in Destiny thing is looked at by IGN (video below, but it's the writeup that's full of good info). Go see what it's all about! DaDerga pointed this out on our forum yesterday, but hey, it's summer.
Guardian Radio 66: Post-Alpha Musings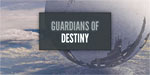 The Guardians of Destiny got together again last night, and recorded Episode 66 of their Guardian Radio podcast - swing by to hear all the discussion about the E3 reveals, the lowdown on the Playstation Exclusive content, the speculation about how it's all going to come together! (There's also a pretty funny little radio promo.) Thanks, as always, to roland, for keeping us in-the-know. (Multiple link options in his forum post.)
Imagine how the world could be, so very fine
Shacknews had some fun with in-game emotes during the Alpha. I feel all warm and tingly now.

Guardians of Destiny: E3 Extravaganza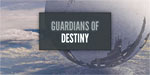 roland told us about the latest goodies from Guardian Radio - there's Episode 65 of their podcast, which is pretty interesting, all on its own... but there are also a whole passel of bonus videos, based on the crew's time at E3. (They were working the Bungie booth, helping fans and showgoers acclimate to the multiplayer content being shown off - they have some great stories to tell!) Check out the forum post for all the links.

I really need GrimBrother One for this headline.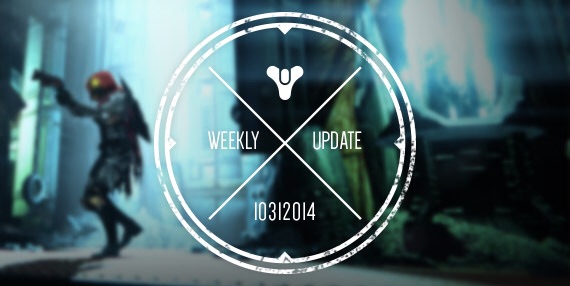 Luke Smith
laid down some interesting information
at NeoGAF, discussing activities in Destiny, and worldbuilding. Swing by and give it a read! Thanks,
uberfoop
.
Show Your True Colors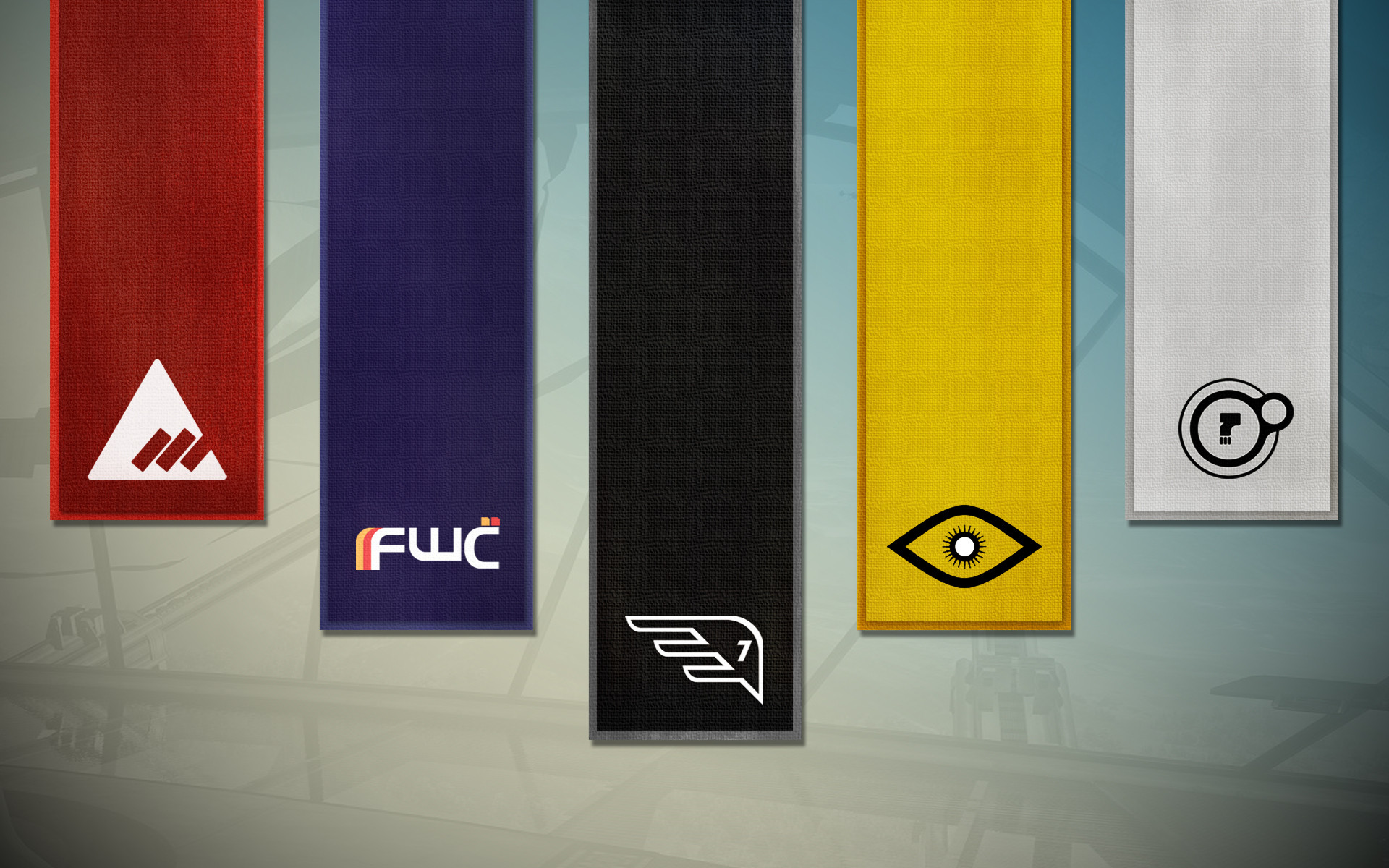 Destiny Overwatch created wallpapers for the each of the factions in Destiny - decorate your desktop and show your allegiance!
Guardian Radio 59: DeeJ Edition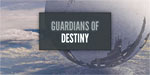 Last night's Guardian Radio had, as promised, a special guest - DeeJ sat in and shared. It's a solid two hours, so make sure you have some free time to listen to this one. Thanks, roland!

Guardian Radio Episode 58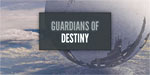 Should have posted this earlier, but hey - life's busy sometimes. roland let us know that Guardian Radio Episode 58 was released - there's a bunch of discussion about the departure of Marty O'Donnell, and what that might mean for everyone. Go listen - things are sure to heat up soon, and who knows how much time you'll have for the dulcet tones of the Guardian crew?

Visuals Aplenty
As we mentioned yesterday, Bungie's DestinyTheGame.com has been updated with lots of new looks, lore tidbits, and audio cues. Bluerunner let us know that Fuzzle_hc has posted direct links to all the new resources the site uses in one convenient place on Destiny's subreddit, if you want to grab copies for yourself!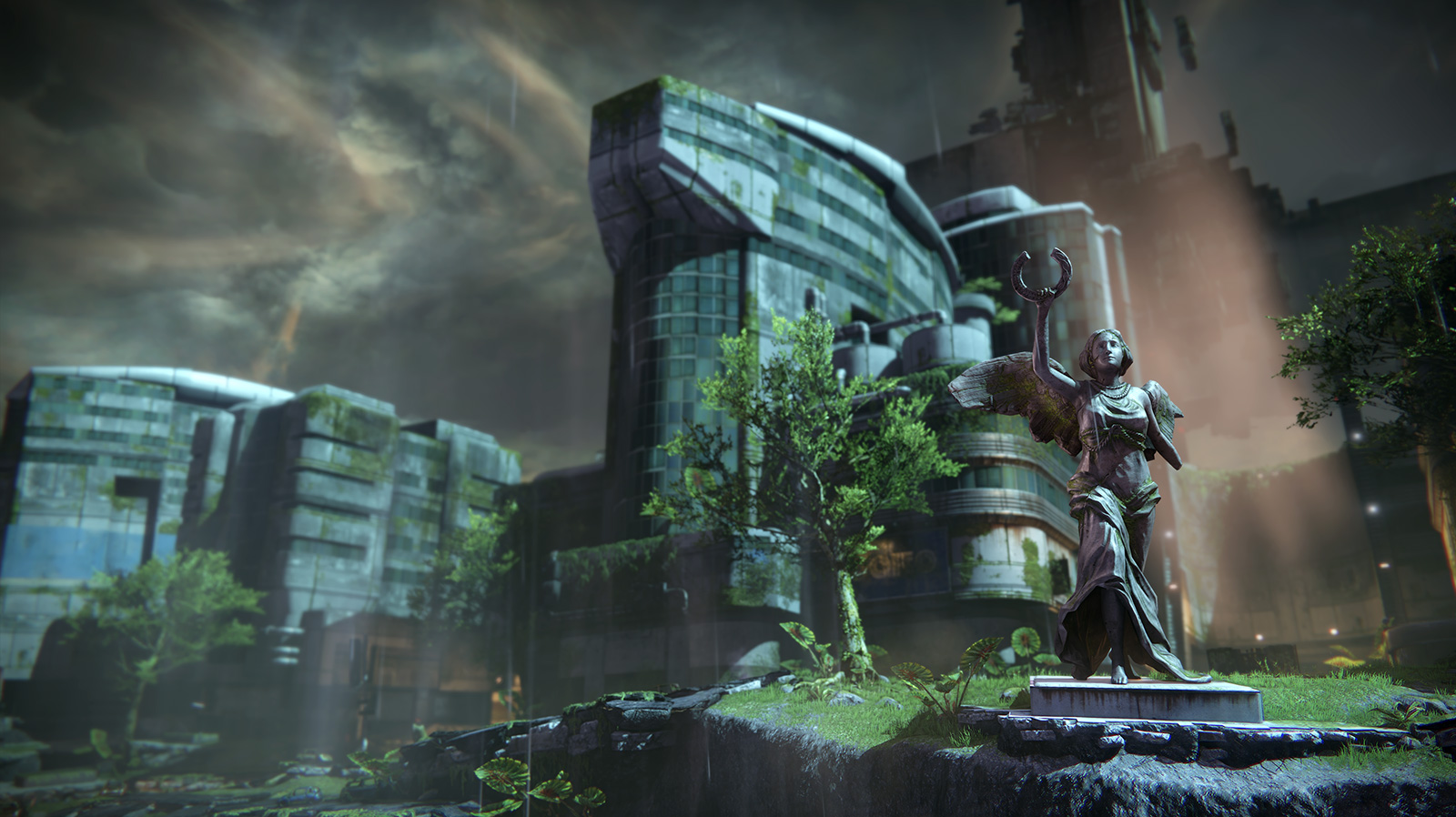 The Guardian's Website Has New Clothes

Bungie has dolled up the new home on the interwebs for all things Destiny, as DestinyTheGame is now live, updated, and looking downright gorgeous. Take some time to go and explore, and further whet your appetite for Bungie's brave new world! Xenos has started a discussion on our forums about it if you want like-minded folks to gush with. Check it out!
I'd make an ice cream joke, but nobody would get it.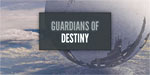 Sometimes, Wednesday bleeds into Friday. (Hey, it's been a busy week!) roland let us know that Guardian Radio Episode 55 hit the interwebs - special guest this time around is Datto, of DattoDoesDestiny. Pretty interesting 'cast! Go listen, if you haven't already.

Destiny Updates: January Bungie Podcast
Destiny Updates published a video that covers the January Bungie podcast - he breaks down all the competitive multiplayer info that was divulged in the podcast and provides some really interesting insight into what he thinks all this means. Check it out!