Search results for tag '
for

'

Showing results 1 - 25 of 46 matches
Destiny 2: Forsaken Launch Trailer.
Luigi and Cayde-6 are dead, and Uldren Sov and his eight Barons are loose in the Reef. But policy means that the Vanguard can't officially get involved. That's where you come in...
Bungie has released the launch trailer for next week's Forsaken expansion, which dives deeper into the characters and motivations that will unfold before your eyes. So get ready to gear up, because revenge is yours, Guardian.
Find Out How We'll Fight in Forsaken
Curious about how different the combat is in Forsaken? Good news! Bungie is going to have a stream at 10AM PDT on August 7th to show it all off to us! From what they've said so far they are going to go over the new weapon system, the new mod system, and the changes being made in Crucible. You can watch it below or over on their Twitch channel.
Wondering what Gambit is like?
Bungie's released a trailer with an overview of the new hybrid game mode coming with Forsaken this fall: Gambit, the PvE/PvP mixed mode, looks killer! Thanks to InsaneDRIVE for the heads-up.
Ah, curse your sudden but inevitable betrayal!
Bungie has released what they call a 'Forsaken Story Reveal'. It's... revealing. If you want to go totally blind, don't watch this... but be aware that Bungie has no problem with you knowing the information contained herein. And as the discussion on our forum reveals, you might not actually know what you think you know.

Game Informer kicks off their Rise of Iron Coverage
The cover story of September's Game Informer magazine is Rise of Iron, and they'll be teasing content all month in preparation. You can see the coverage trailer on their website now (thanks, CybrKN). Lots to talk about, even though it's only snippets now!
April Update Recaps and Interview
Did you miss the 2.2.0 Update Prison of Elders reveal? Watch the archived stream over on Twitch, or check out the April Update page over on Bnet for a glimpse of what's coming!
CyberKN also let us know about GameInformer's two-page interview with Lead Designer Ryan Paradis, and the accompanying Media Gallery with over a hundred new images of the revamped Prison!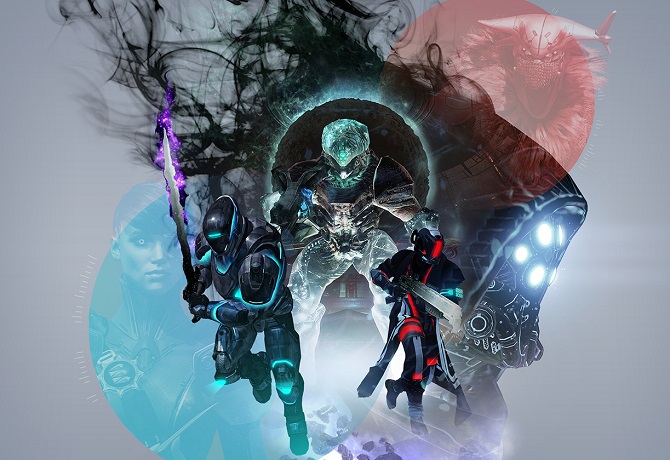 Bungie Looks Back on Year 1 With Game Informer

In the latest content from Game Informer, Bungie discusses how Year 1 of Destiny is shaping the future of Destiny. An interesting video with what they were thinking while developing the game as well as what is influencing them for the future of the game. Thanks to Cyber for pointing it out on the forum.
Game Informer Summarizes Destiny's Story and Lore

Didn't pay much attention to Destiny's story? Didn't read the Grimoire? Or just didn't follow it's vagueness? Well Game Informer has you covered! Today's article in their month long coverage summarizes the story of the base game and both expansions, as well as the lore you can only find in the Grimoire (and there may even be a few hints about story to come). Give it a read if you're not confident in your knowledge! (Thanks Dooskey for pointing it out on the forum).
Don't Look Down

Today's Game Informer coverage comes by way of a developer walkthrough of the Crucible map Vertigo coming in The Taken King. Lots of detail and lots of commentary on their design decisions. Go take a look! (Thanks Korny for pointing it out!)
Sage Wisdom on New Subclasses

Game Informer's Destiny info dump continues today with an article about Destiny's new subclasses. Sage Merrill covers the decisions behind the new subclasses as well as some information you may not have known about them. (Thanks CyberKN for pointing it out)
Video Teasers of Taken King's Eight Crucible Maps

Game Informer has put up video previews of every new Crucible map (teasers that include the intro views and a couple of shots of gameplay) on one handy page. They take place in varied arenas across the system - click the link if you want to know exactly where! There's also a ship in one that looks familiar...
Game Informer's Hands On Impressions With The Taken King

Today, Game Informer has posted their personal
hands on impressions
of The Taken King. They were able to play a lot of content (not the Raid though!) and have impressions one everything from Story to Crucible, as well as a few new details about the expansion. (Be warned there are probably a few spoilers about content, though not many)
Better Storytelling in The Taken King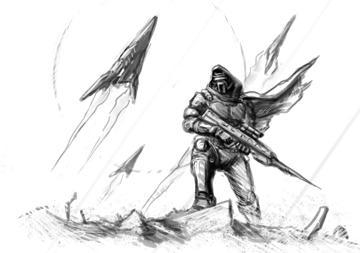 Something I think we're all excited about from The Taken King is the promised improvements to Destiny's campaign structure, as well as to the storytelling for The Taken King's campaign. Game Informer sat down with Luke Smith and Mark Noseworthy to discuss their plans. Also, pay attention to the video and you may catch a look at some new exotics coming as well. Go watch the interview! (Thanks to Speedracer for mentioning it on the forum)
The Game Informer Show Discusses Playing The Taken King
To prepare for their coverage of The Taken King this month, Game Informer went to Bungie to play The Taken King for more than a day. The Game Informer Show (GI's podcast) discusses their experiences with the expansion and what they think of the upcoming content. It has good variety of opinions from someone who has played over 700 hours, to someone that didn't even finish the original campaign. Go see what they thought:
Sleeper Simulant Preview

In the Taken King a brand new exotic is being introduced: The Sleeper Simulant, a Fusion Rifle that will reside in your heavy slot. In their continued coverage of The Taken King this month, Game Informer talked to Bungie about its design, how to get it, and took a look at it in action. There's even a video to see how it fires in game! Go take a look!
Luke Smith Quickly Answers 104 Questions

GameInformer sat down with Luke Smith and asked him a series of (mostly) Destiny related questions. Some new tidbits of information, some humor, and some interestingly dodged questions. Go see for yourself!
Legendary Weapons Not Going Forward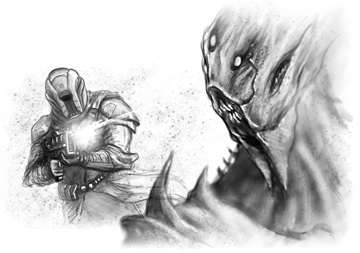 Kidtsunami was first in our forum with the Game Informer article revealing that Year One Legendary weapons will not be able to ascend to Year Two standards. Start saying your goodbyes - but also start preparing for some "genuinely novel shooting experiences".
Dinklage Is Out; Nolan Is In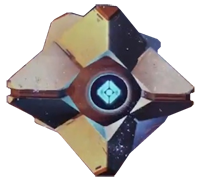 When The Taken King launches, you won't be hearing Peter Dinklage as your Ghost anymore - even if you start the game over. Nolan North (who Bungie fans will remember as Romeo from ODST) is not only recording the dialogue for your Ghost for the forseen future, but also re-recording all of the previous lines by Dinklage as well. (CougRon was first on our forum in reporting this huge news from Game Informer.)
Destiny Levels Up... Differently This Time!
Destiny's Year One is about to leave behind levels associated with your gear. Game Informer says it well:
Players earn XP by killing monsters, completing missions, and turning in bounties, as has always been the case, but that experience now feeds directly into your level progression all the way from 1 to the new level cap of 40."
The article also touches on a revision to the loot-drop system: it will now check your existing gear so you won't keep seeing repeats and more. (Thanks Speed.)
Taken King Takes Game Informer
Destiny's new expansion will be this month's cover article for Game Informer. They'll be teasing out all the tidbits they learned from Bungie as time goes on at this hub page. We'll hit the highlights here in a moment, but just from their cover-reveal article once can gleam a number of things (as Speedracer513 points out), like new in-game cutscenes!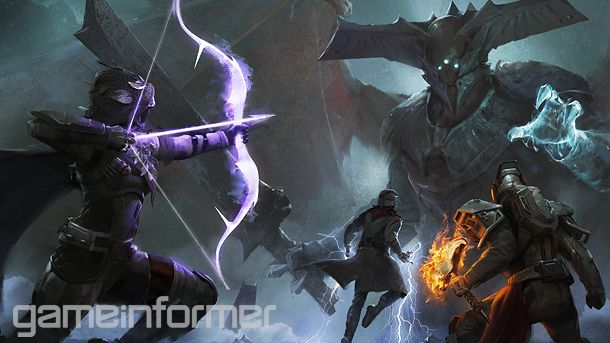 LadyDesiree Makes Music
...Again! And we're totally okay with that! LadyDesiree dropped by our forum with more sheet music and a playthrough of it, this time of "Traveler's Promise". Great way to start your Monday morning!
Paul McCartney of 'Wings' Talks Destiny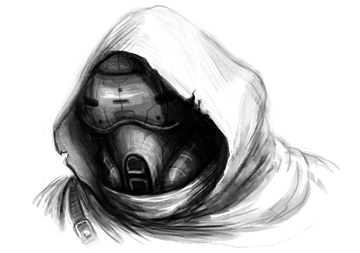 ... He's known for a few other bands, too, I hear. You can go see the legend talk Destiny and how terrible he is at games on the Daily Show with Jon Stewart. Thanks, General Vagueness!
Hope For the Future - Release Date
Paul McCartney has announced via his blog that his single for Destiny will be released December 8th with four different mixes of "Hope For the Future" (in addition to the standard version) included in the package. Thanks Black Six!
Hey, Look! Lots of Guns!
Oh, right - DBO. Oops! Anyways, Quirel dropped by the forums a few days ago to point out all the new images at Isaac Hannaford's blog. Mostly more weapon variations, but interesting nonetheless.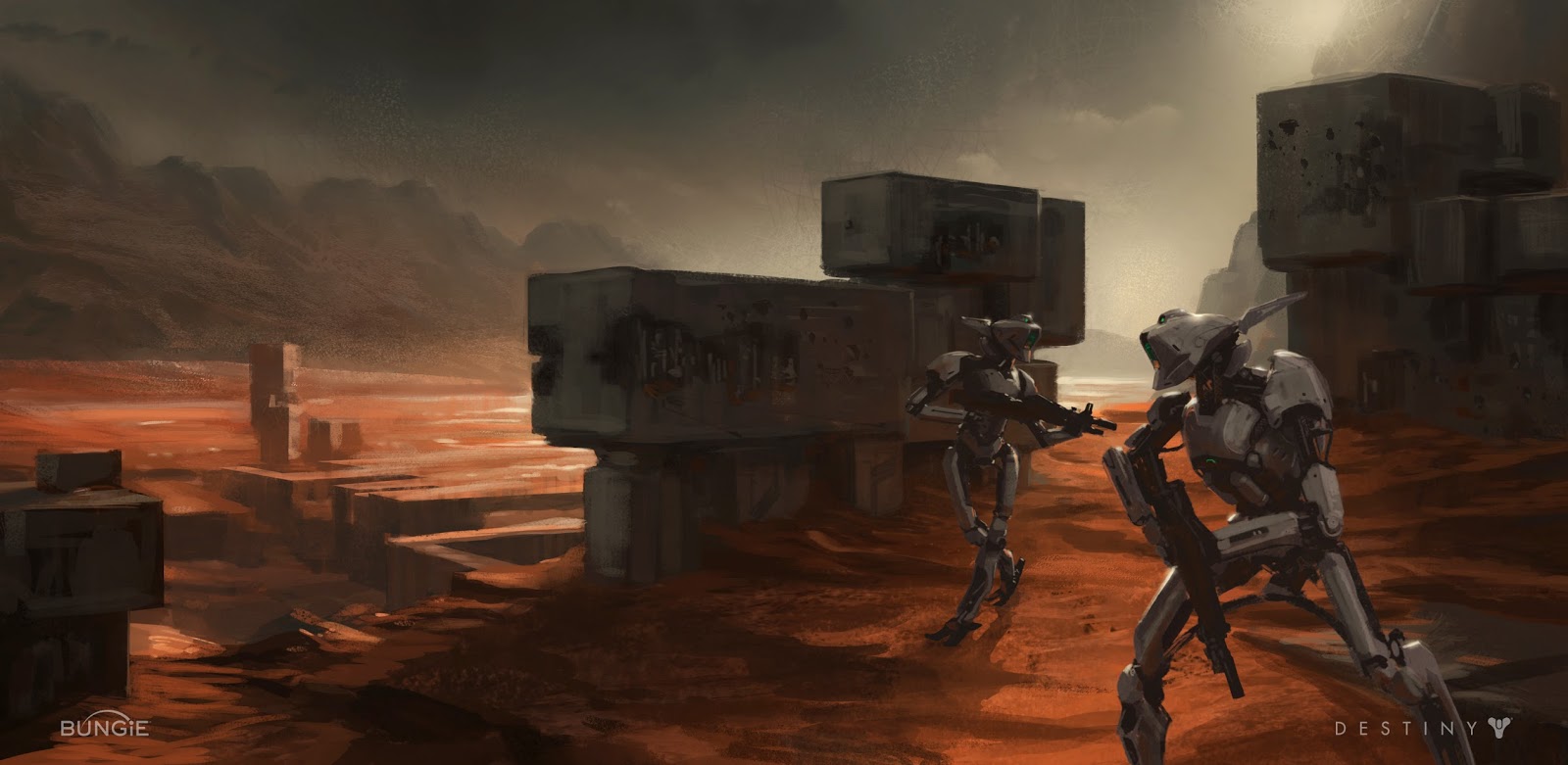 And then there's this image... FotC droids scouting Mars? Cut content or an idea still in the barrel? Hmm....
Voom Voom
Anton P. Nym caught sight of
some Tweeets
highlighting a custom Destiny-coated car created by a fan in Forza Motorsport 5. One more in the link!