Search results for tag '
fanart

'

Showing results 26 - 50 of 109 matches
All Hail The Traveler!
johnnygreek989 posted this piece of Destiny fanart in the style of a stained glass window over on his DeviantArt. Pretty original (and pretty too). Shamelessly discovered from Hedgem0ny's Twitter.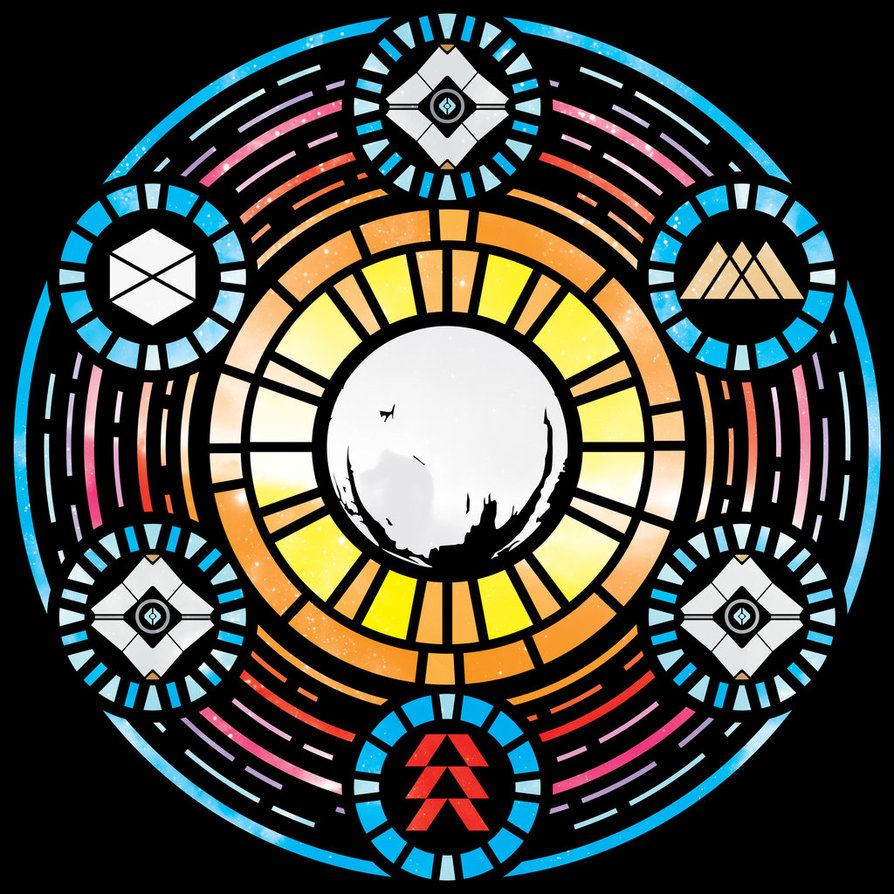 Exotic Dancer
Frenden, an artist known for his digital brushes, posted a Destiny piece earlier today featuring a Bladedancer. Nice!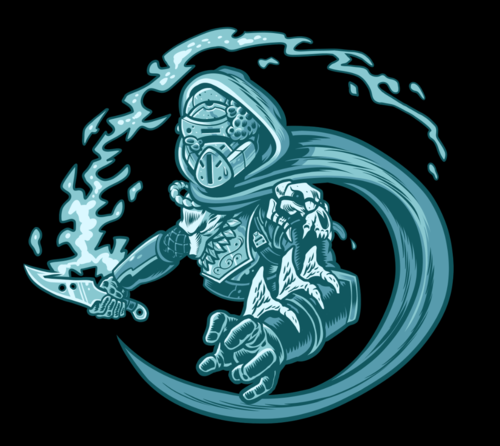 Make Art, Win Prizes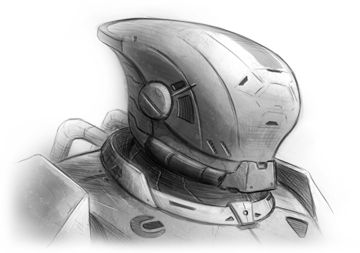 Grizzlei is wanting to give you some Xbox 360-related goods like an Expansion Pass or other bonus content. All you have to do is make something artistic (and related to Destiny, of course). No purchase necessary, and you can make your entry in any medium! The deadline's been extended to October 3rd so have at it!
Visit Your Local Infested Planetoid Today!
We got tipped that Noble--6 crafted up some neat posters - a few focusing on the locations you visit in Destiny and others highlighting the playable classes. Check out his DeviantArt Folder for all of 'em.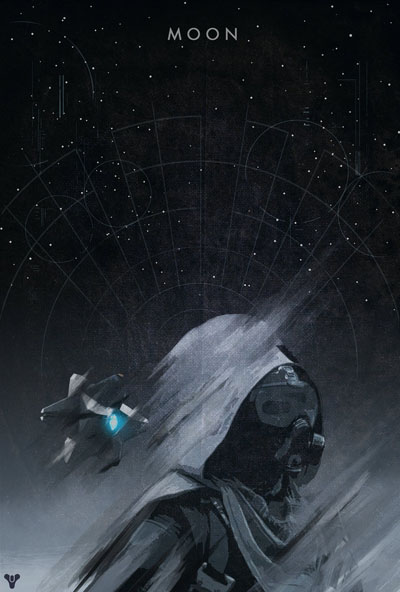 Fanart Roundup
Hedge is apparently the acting cryptarch of Destiny fanart through his Twitter. When a game is first announced, you see a lot of fanart inspired by what its art direction brings to the table. Now when a game launches, you get to see a slightly different breed of fanart created by personal experiences with the game, which is always fun! Maybe Sundays should just become a fanart roundup day?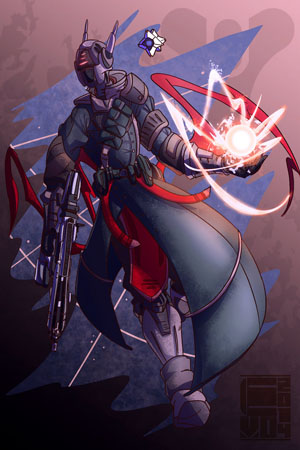 by EvoRazgriz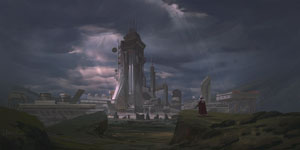 by k04sk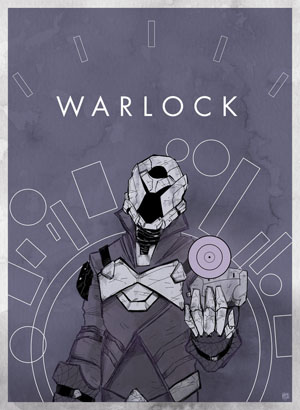 This Comic Came From the Moon!
awesomesnake made this cute little comic strip and posted it on DeviantArt yesterday - I hope the author makes more. (Via DBO's creepy uncle, Hedgem0ny.)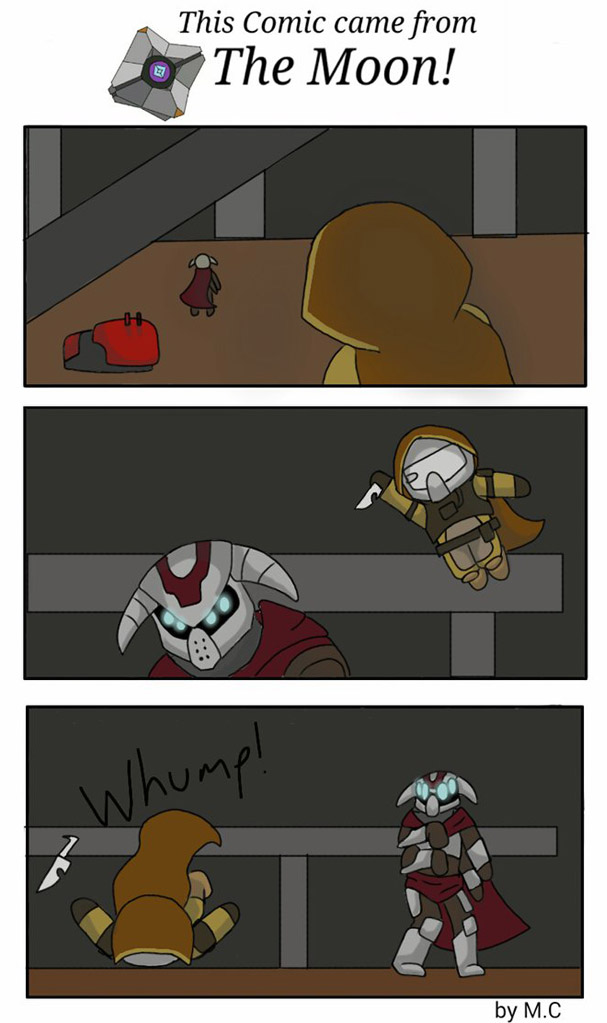 Alternate Poster Art
ShorList.com commissioned a number of Destiny posters by different artists in a variety of styles. There's some pretty neat pieces in there! (Found through The Geeky Nerfherder.)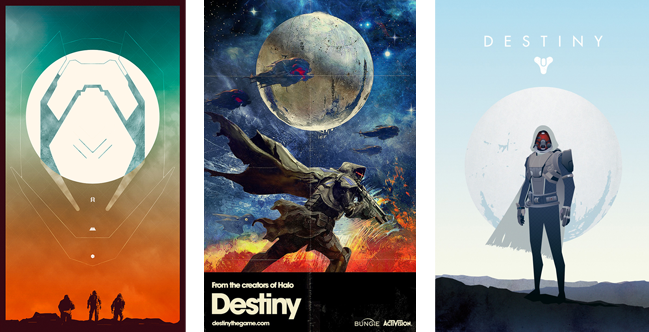 10 Seconds Till Launch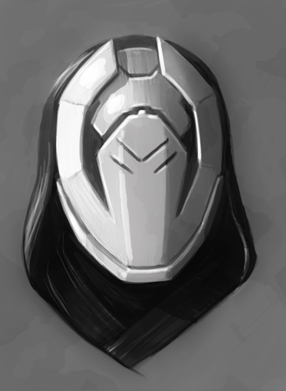 My copy has just arrived so it's time to sign off for a bit. Enjoy the start of your adventures, whether it was at a midnight launch or a visit from a lonely wandering mailman. It's been a long time coming - a couple of years for DBO and
four
since Bungie's last game, wow!
So while I disappear for a bit, here's a sketch of The Speaker to remember me by. Just imagine Bill Nighy saying something epic and you'll be primed to take back our planets, Bungie-style.
You Don't See Much Wooden Fanart!
B.Org regular, The Lionheart, showed us one of his coworker's woodburnings that highlights the game that's on all of our minds right now. Pretty neat!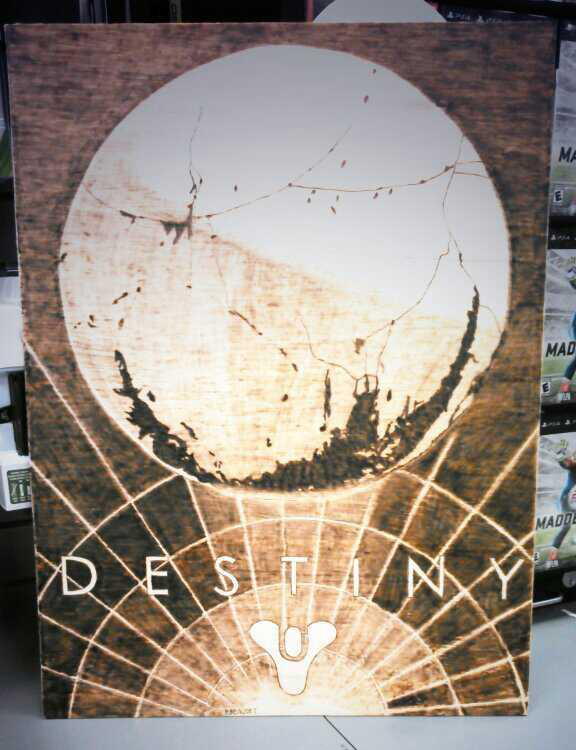 Titan Unmasked
Hedgem0ny unearthed (via his Twittter) a nice piece of fanart by Dexter Orszagh. Move your eyes slightly lower to see it.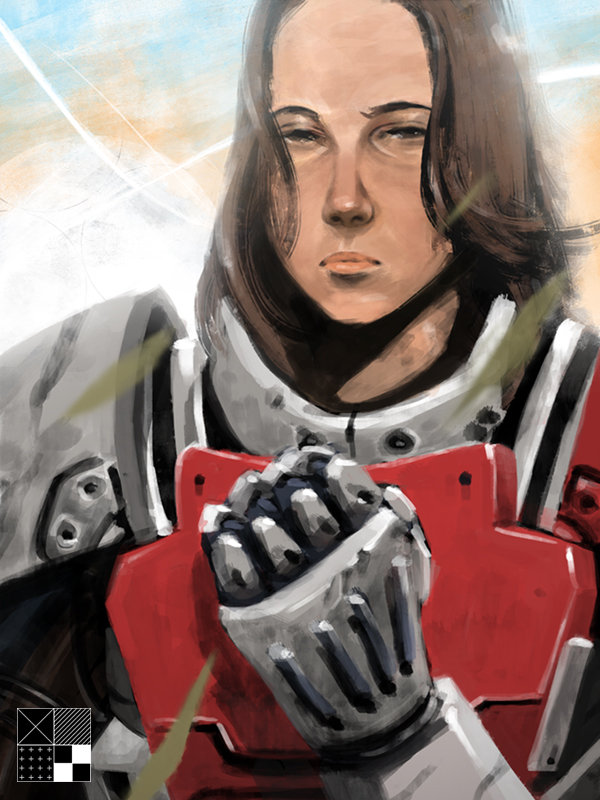 A Portrait of a Warlock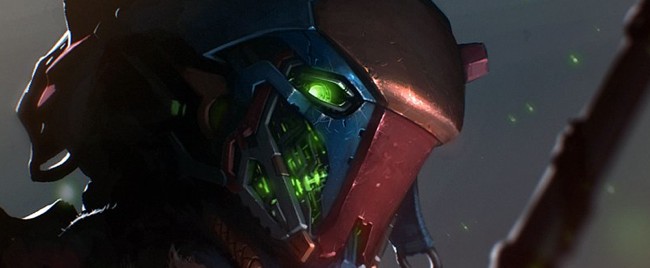 Painted by Mozhart and posted on his DeviantArt, and found through a little site called Reddit. Impressive!
A Fireteam You Can Wear
Over at reddit, Seven Seraphs whipped up a super-cool piece of Destiny fan-art... and in response to a request, has made it available as a shirt! Just trying to pick a color now...


Okay, That's Useful!
Deej just posted a hoedown of renders for you visual-minded people out there (and even if you're not one of those, you'll probably still find this cool). There's orthographics aplenty here, with guns and armor of all different shapes and sizes, and from every angle! A few more can be found in the Destiny media gallery as well. Fan artists, collectors, and catalogers, get to downloading.
Minimalist Box Art for Destiny
INSANEdrive brought our attention to some fan-created minimalist box art for Destiny, both PS4 and Xbox One versions. You'll find links to all flavors in this post at Bungie.net (thanks, DaDerga) - really nice stuff.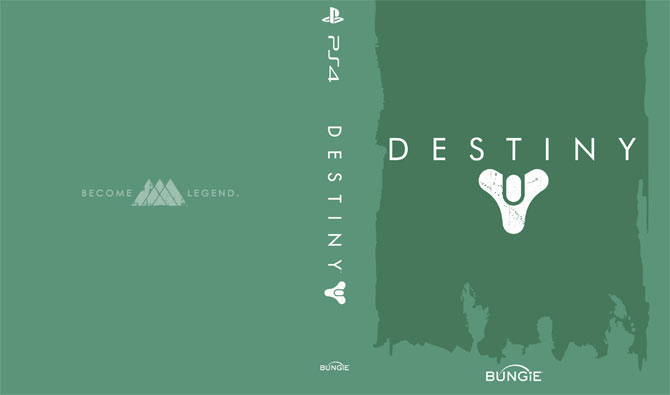 Somebody Set Up Us the Bomb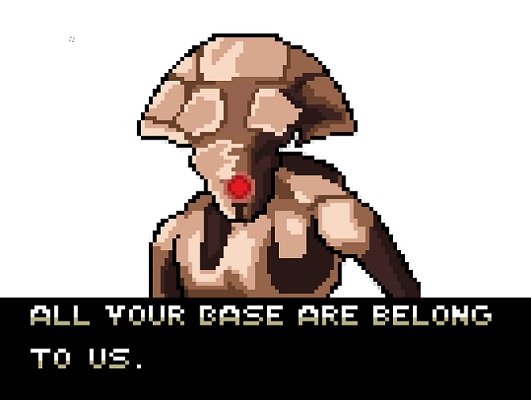 Main screen turn on. You have no chance to survive make your time - by checking out this great pixel art Nosferatu3563 posted over at DeviantART. (Move 'HEDGE' for great justice.)
Mystics of the Cloth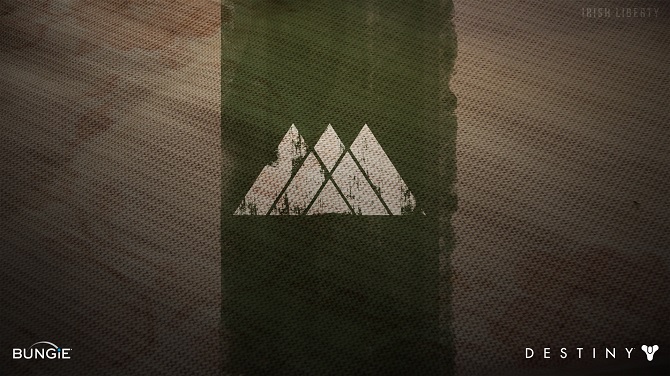 Bungie.net user Irish Liberty unleashed a salvo of gorgeous wallpapers for everyone to download and share. You can find all five images in this gallery, so adorn your desktop with the textures of your favorite class!
An Epic Poster of Adventure and Exploration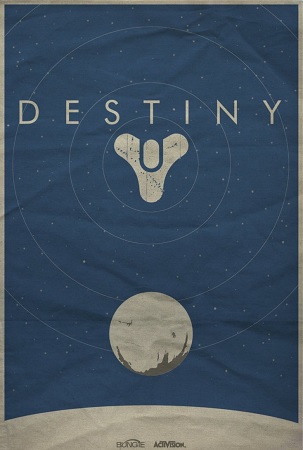 Deviant art user shrimpy99 made this stunningly simple Destiny poster that would look great printed out as alternate box art. I'd take credit for finding this, but naturally Hedge pointed it out over a week ago!
A Model Project

Dan De Board needed to model something for his portfolio - and
he settled on a Destiny weapon
. I'm not a 3D expert - but I think it's fantastic! Check out his renders - and (in response to another fan's request)
some of the underlying work
!
Arrival
Again, good ol' Hedgem0ny does the hard part for us and we reap the rewards of a fancy news post. This time he brings us a beautiful digital painting inspired by Destiny by Jorge Jacinto called "Arrival".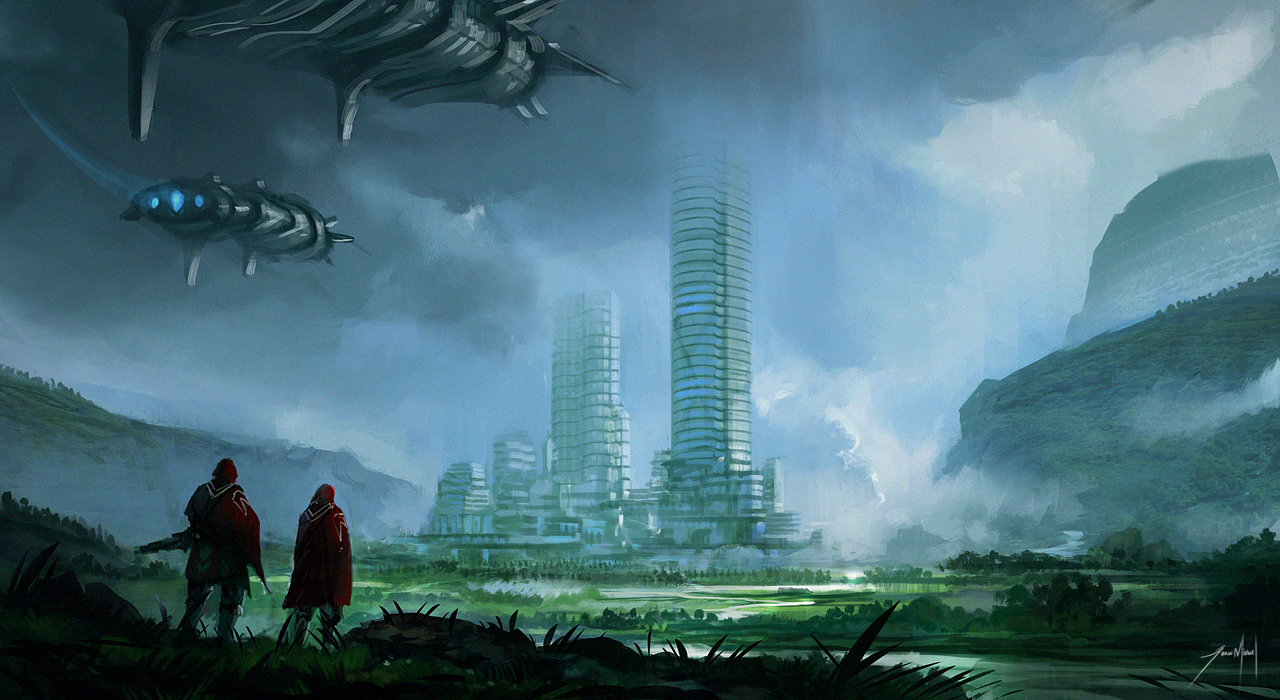 Dangerous Game
... Is the title of this piece by VulcanRaptor as posted on his DeviantArt (which also showcases some Bungie-style Halo fanart as well). I love the fun, free-flowing style of the piece! Click the image to see it in its natural habitat.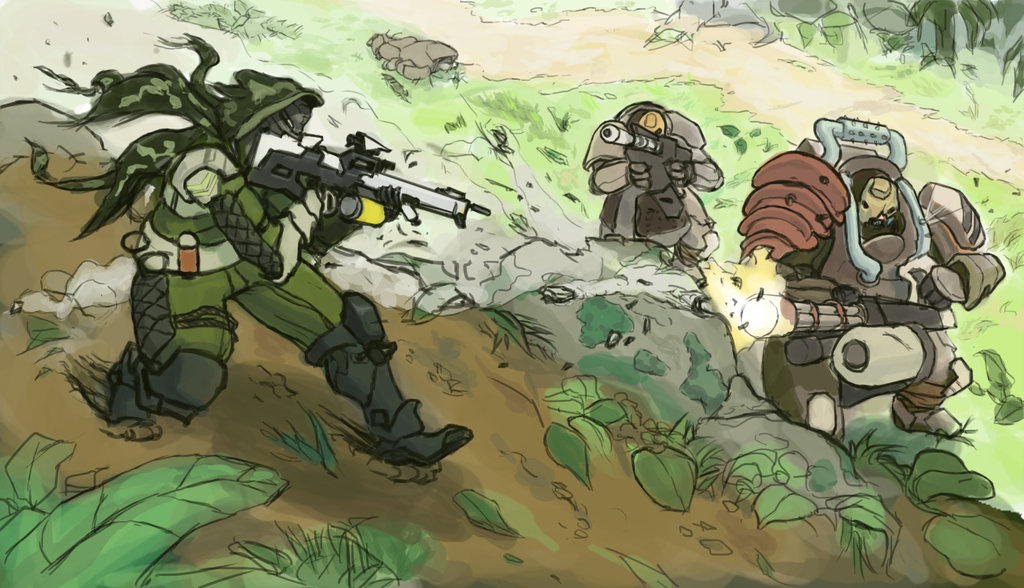 Art and Stuff and the Vernal Equinox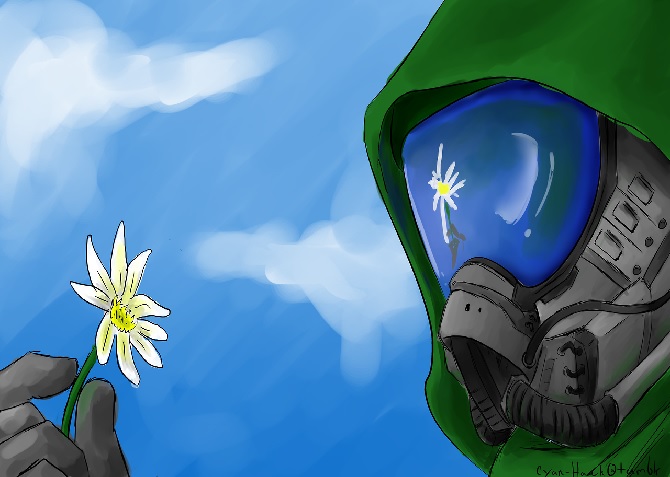 Hedge pointed out that the image I posted earlier today by Wahine808 was one of the entrants in the Spring Art Contest held by Bungie.net group "Art and Stuff". We missed this when it was first announced, but First Place went to The Cyan Hawk for crafting the colorful Hunter piece posted above. Congrats! Be sure to check out the full gallery of winners over in this forum thread. (Happy now, Hedge?)
Fallen in Love with Spring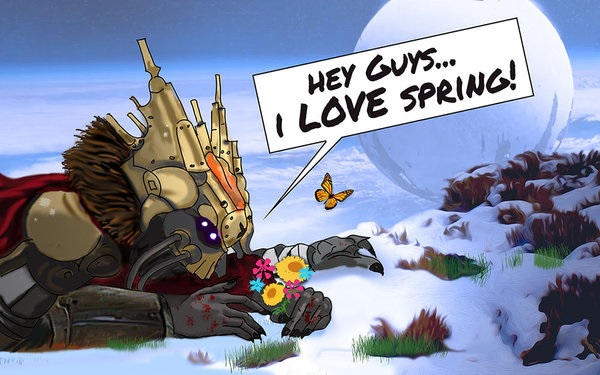 Do you think love can bloom even on a battlefield? DeviantART user WickedWahine808 thinks so. (Hat tip to @BungieInformer for finding this.)
Destiny Time with Finn & Jake

Destiny Time! C'mon, grab your friends; we'll go to very distant lands. With Jake the Titan and Finn the Hun-ter, the fun will never end; it's Destiny Time! (KL45H is the mind behind this awesome Adventure Time crossover, and you can check out the full image over on Deviant Art. Much love to Hedgem0ny for finding this gem!)
Clay with Fire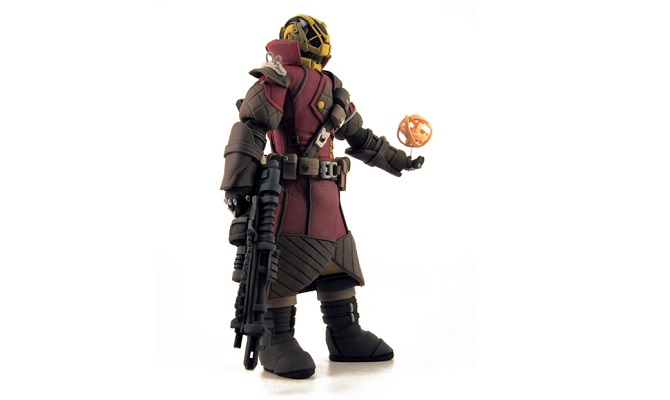 This model might look like it belongs in Team Fortress 2, but it wasn't built in the Source engine - it's a 6.75" statue made from metal wire and Jumping Clay! If you want to see more pictures of gunnhed's creation, you can find a few over on deviantART. I'll just sit here and patiently wait for an Aardman style stop-motion short...
Warlock in a Winter Wonderland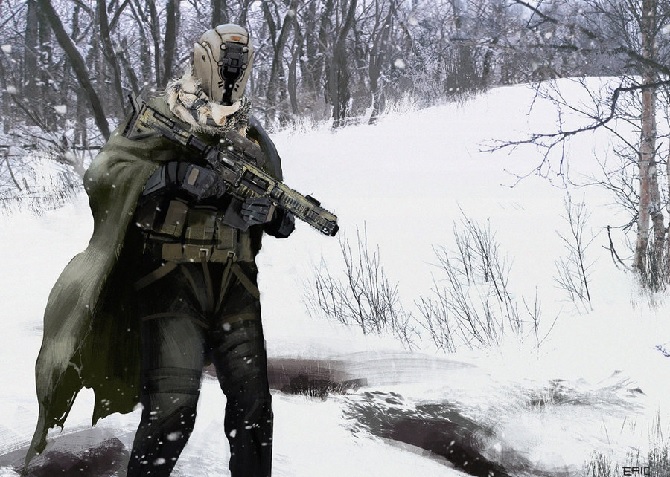 Hedge's latest deviantART find is this chilly piece by ericgonzalesart. Looks like this Guardian could use a nice, warm cup of hot chocolate!