Search results for tag '
of

'

Showing results 126 - 150 of 162 matches
Vault of Farce: 100 Percent Real* Cheese
Stuntmutt has a new Vault of Farce for us this week. It's a kick in the dairy-aire:


The Art of Destiny - and Some Goodies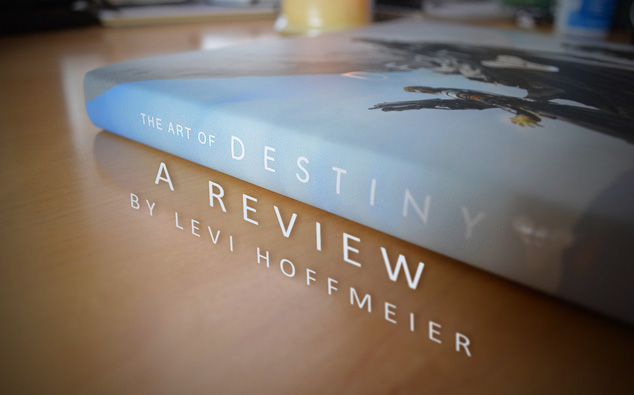 Our very own Levi wrote up a book report on The Art of Destiny, a hardcover collection of concept art and background information on Destiny. You can read it, in four parts, on our forum:
Part 1
|
Part 2
|
Part 3
|
Part 4
. Levi rocks. (I'd give him an A for this report.) If you like what you read, we have a special treat for you:
Insight Editions
, the publisher of the book, has provided us with several copies each of their
Destiny Poster Collection
and their hardcover
Destiny Journal
. (They did this independently of Levi's review - but the timing was spooky.) There's a press release covering all 3 products -
you can read about them here
. If you want to get in on this, just
drop your name in the hat
! (Insight is asking if they can contact people interested in their products - we told them we'd check with you, first. Your chances of winning are unchanged by your choice.) The contest is open until next Monday - good luck!
Vault of Farce: Scare Play
I love Stuntmutt.

Vault of Farce: Unxurtainty
Another Friday, another Xûr. Stuntmutt sent this in to celebrate the occassion:

HUDless Screens of the Vault of Glass
CruelLEGACEY has taken advantage of a split-second delay that occurs after exiting the menu wherein your HUD has yet to appear to capture some screenshots of the Vault of Glass. There's some neat shots in his gallery and it's just plain refreshing to see screens without distractions. Here's to a Theater mode in Destiny 2!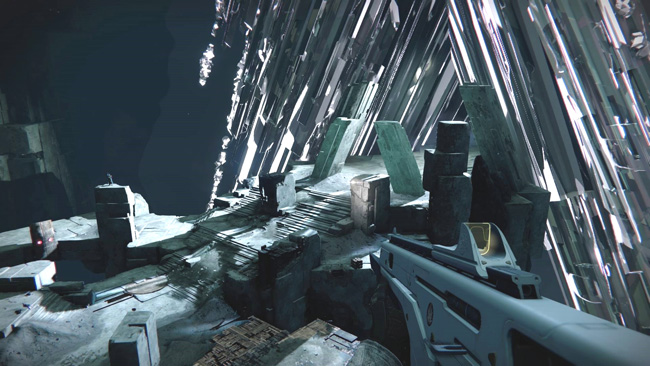 Dads Versus Crota
The Bungie Bounty is on a mystical, satanic creature this week - Crota himself. The Dads of Destiny, alongside three Bungie representatives including Urk, will take a step into the darkness and see if they can emerge victorious at 8:30 PM Pacific. You can watch via Bungie's Live Stream. (Thanks Pete)
Guardian Radio Episode 97
It's been a little while since we mentioned the Guardians of Destiny (it was all the way back in November, actually), but we're doing it again - and not just because they had me on as a guest. Episode 97 was recorded last night, and topics of discussion included Destiny's place in the Bungie universe, Xur's randomness, and the underappreciated glory of Destiny's Grimoire. Go listen! (Thanks to Craig for the invite!)

Would You Like Some Cheese With That Atheon?
Part 3 of Rampancy's Let's Play series featuring the Vault of Glass has arrived.
From Narcogen: "We cheese the Templar fight by grenading him off the platform." Well, at least he's honest!
Art of Destiny Un-Delayed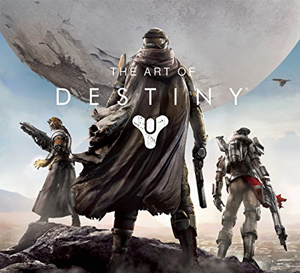 Okay, so we have mentioned the upcoming Art of Destiny hardcover and when it's coming out a couple of times, and last time it was regarding its delay until February... Well, Amazon now shows the book coming out tomorrow. There's also a couple of sample pages on the product page now, so it feels somewhat legitimate.
We'll continue to keep you informed of this exciting, high-speed-chase of a news story!
Flawless Cowboys
The DBO PS4 raiding crew earned the elusive Flawless Raider trophy yesterday–with a fireteam of five, nonetheless! CruelLEGACY has a great write-up over on Ready Up Live, complete with videos from multiple perspectives. Congrats, guys!
Art of Destiny Delayed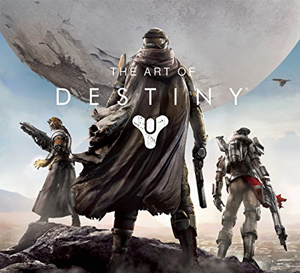 If you take a gander at the art book's Amazon page, you'll notice that its release date has been delayed until Feb 10th, 2015. Shucks! Off the Christmas list and onto the birthday list...
Guardian Radio Episode 86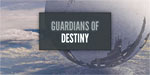 As usual, roland stopped by the forum to inform us that the latest episode of Guardian Radio has been posted on their site! This week they had Rob Adams, an Environment Artist at Bungie, visit the show. Great listen!
Art of Destiny Gets a Cover?
Looks like Amazon now has a cover for the Art of Destiny book due out November 25th. Placeholder or the real thing - who knows? Regardless, I can't wait to read it / drool over it.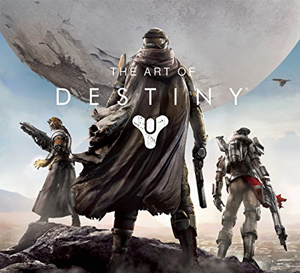 DBO Vault of Glass (PS4, Hard Mode)
The DBO Xbox crew made some raid noise this weekend, so "Team Cody Miller" is heading up a PS4 DBO Vault of Glass "Hard Mode" run next weekend! Start time is Saturday (Oct. 11) at 9:00am PST. If you think you're up to the challenge, check Cody's forum post for requirements and signups!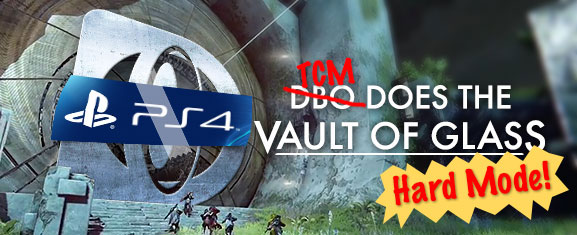 Guardian Radio Episodes 77 & 78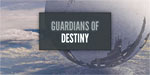 Whoops! We missed posting about Guardian Radio Episode 77 last week! I wonder what we were doing... Also roland let us know about Episode 78, and here is his description:
Destiny has been deployed and this week we officially come to you LIVE from the Tower. This week we catch you up on the latest news surrounding the game and then dive in to our first impressions of the game. With one week under our belts we have a lot to say about Bungie's shared world shooter. We share both the good and the bad but see that this is clearly a fantastic starting point for what is sure going to be one hell of a ride for the next 10 years.
Can You Shatter the Vault of Glass?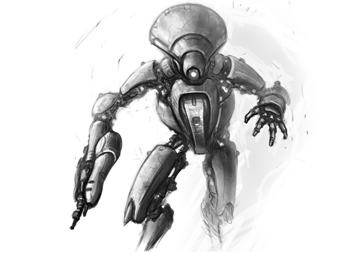 One stage of your journey may be over, but another is about to begin. The first of the new Raid levels, the ultimate gauntlet for your proven Fireteam to run, opens on Venus at 2:00 AM Pacific on Tuesday, September 16th. You'll need to be at least level 26 to attempt it. Also, the game will save your progress for a week if you keep your Fireteam leader consistent. Go read a bit more at Bungie.Net and then get back to hunting that sweet, sweet Light!
Guardian Radio Episode 76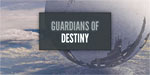 As usual roland stopped by our forums to inform us about another great episode of Guardian Radio! Since this is their last episode before the launch they cover their launch day plans, as well as covering the latest news on Destiny. Go give it a listen!
Guardian Radio Episode 73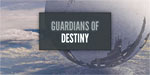 Guardian Radio marches on with episode 73 as they reminisce on their Beta characters, chat about clans, and await the final game in just a few short weeks. Listen on YouTube, iTunes, or straight from their website. Thanks, Roland.
Guardian Radio Episode 72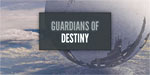 roland let us know about the latest Guardian Radio podcast - a guest host from GuardianOne.net discusses some future changes. Listen in to learn about Byf's visit to the Seattle Children's Hospital, plus a wrapup of the Beta (through the lens of Bungie's released stats). Good stuff!

Guardian Radio 67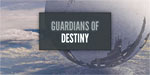 roland stopped in to announce that Guardian Radio Episode 67 is now online, in a variety of formats. They've got a new staff member, Fenix, and he was present during this 'cast. Discussion focused on the latest Bungie Weekly Update offerings, though as always there's additional fun. Go listen!

Guardian Radio 66: Post-Alpha Musings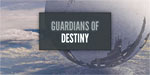 The Guardians of Destiny got together again last night, and recorded Episode 66 of their Guardian Radio podcast - swing by to hear all the discussion about the E3 reveals, the lowdown on the Playstation Exclusive content, the speculation about how it's all going to come together! (There's also a pretty funny little radio promo.) Thanks, as always, to roland, for keeping us in-the-know. (Multiple link options in his forum post.)
Guardians of Destiny: E3 Extravaganza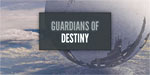 roland told us about the latest goodies from Guardian Radio - there's Episode 65 of their podcast, which is pretty interesting, all on its own... but there are also a whole passel of bonus videos, based on the crew's time at E3. (They were working the Bungie booth, helping fans and showgoers acclimate to the multiplayer content being shown off - they have some great stories to tell!) Check out the forum post for all the links.

Guardian Radio 59: DeeJ Edition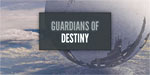 Last night's Guardian Radio had, as promised, a special guest - DeeJ sat in and shared. It's a solid two hours, so make sure you have some free time to listen to this one. Thanks, roland!

Guardian Radio Episode 58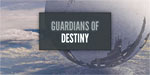 Should have posted this earlier, but hey - life's busy sometimes. roland let us know that Guardian Radio Episode 58 was released - there's a bunch of discussion about the departure of Marty O'Donnell, and what that might mean for everyone. Go listen - things are sure to heat up soon, and who knows how much time you'll have for the dulcet tones of the Guardian crew?

I'd make an ice cream joke, but nobody would get it.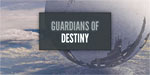 Sometimes, Wednesday bleeds into Friday. (Hey, it's been a busy week!) roland let us know that Guardian Radio Episode 55 hit the interwebs - special guest this time around is Datto, of DattoDoesDestiny. Pretty interesting 'cast! Go listen, if you haven't already.