Search results for tag '
for

'

Showing results 26 - 46 of 46 matches
Building a Level Playing Field

Digital Trends talked to Roger Wolfson about the challenges of building a cross-platform game (and why Destiny will NOT feature cross-platform play). The biggest reason you'll be interacting only with people on the same platform as you're on? It's not technical - it's experiential.
"I'll speak for the hypothetical player," Wolfson explains. "I have a disadvantage sniping across the map because [my opponent with a next-gen console] is only two pixels on my screen and I'm four pixels on his. You see that in the world of PC gaming, where people are always racing to the best video card to give themselves the advantage."
(He's also happy with the way different platforms provide similar gameplay - when he jumps back and forth between a 360 and a PS4, the loading is similar, the action is equally fluid, the enemy count is the same. Graphics are obviously different... but the gameplay translates nicely.) Go read the entire piece! Thanks, Xenos.
January GameInformer Article now free for everyone

If you missed GameInformer's January 2014 article because you didn't have a subscription, you're in luck - GI has released that article to everyone, for free. Awesome! (It's a really good read, and contains a boatload of info we haven't seen elsewhere. You've probably seen most of the content now via third-party sources - but here's your chance to read the actual article.)

A New Type of Co-Op Experience

Forbes has a short writeup covering their list of
The Top First-Person Shooters of 2014
, and Destiny is at the front. Nothing new, but it's good to see Destiny on the radar as we head toward the Beta!
Out with the old?

A Forbes contributor wonders if new IPs like Destiny and Titanfall will be the deathknell for older IPs like Halo and Call of Duty. Our forum weighs in, as well. Speak up - what do YOU think?

Progressing your character without throwing it away

Tyson Green gave another interview to GameInformer; this one focused on how your character will progress in Destiny. It's a great read. Thanks, Mr Daax.

Game Informer Podcast with DeeJ and Urk

Game Informer's December Destiny coverage continues today in the form of a 45-minute podcast with DeeJ and Urk. Big thanks to Xenos for dropping a link in the forum, too!
The Big Decisions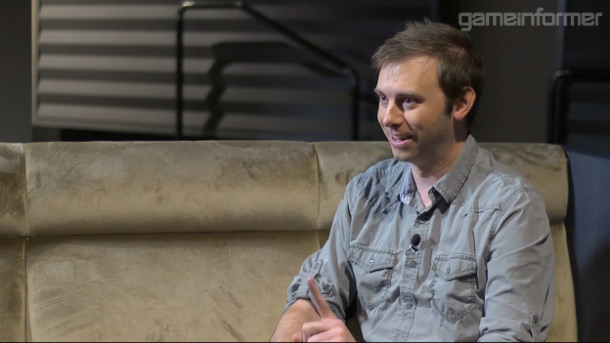 "We don't want to be constrained. We just want to make awesome stuff."
Technical Art Director Ryan Ellis gave an interview to Game Informer in which he describes the growth of the team (and the evolution of the gameplay - did you know Destiny started as a third person shooter?). Go give it a watch! Thanks, Xenos.

Beautiful Reasons to Haul Uranus Around the Solar System
Bungie art director Christopher Barrett is back with the Game Informer crew breaking down the incredible locations you'll visit around the solar system when you pop Destiny into your disc tray. No word on whether or not GI can be held legally responsible for the damage my drool has now caused my laptop keyboard. Thanks a lot guys. Anyway... GO CHECK IT OUT!

The Music of the Spheres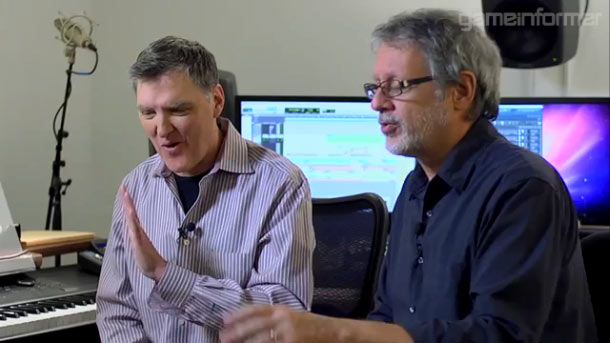 Game Informer continues to unveil the wealth of Destiny content they generated from their recent visit to Bellevue - the latest piece is
a video interview with Marty O'Donnell and Mike Salvatori
, discussing the music of Destiny and the collaboration they were able to enter into with Paul McCartney. Go watch. Thanks to Zero for
the heads-up
.
Christopher Barrett talks enemies with game informer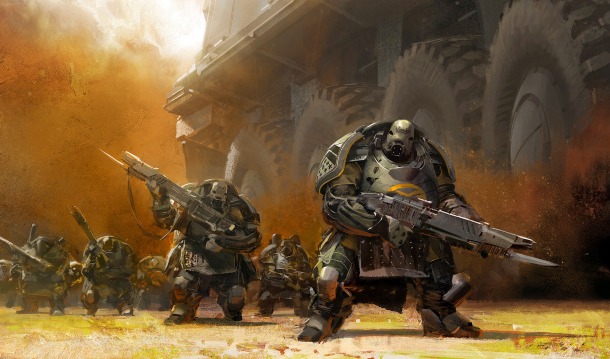 Xenos
mentioned in the forum
that Game Informer has published another Destiny feature, this time focusing on the various enemy factions found in Destiny. There are a few new tidbits about the look and feel of each, plus some hints about spaces we might see them inhabit.
Go read!

Destiny will treat gamers like adults

Tyson Green (who came to Bungie from the Myth and Halo communities oh so many years ago) is the subject of the latest Game Informer interview - and his points are truly fascinating! He's the Investment Lead for Destiny, and it's his job to keep you coming back for more. He tries to explain where inspiration has come from other games, and where he feels that other games haven't gone far enough. He directly addresses multiple concerns mentioned on our forums (and elsewhere) - I STILL don't fully understand how it's all going to work, but I'm heartened to know that Bungie understands what makes me nervous, and is actively thinking about those things. Go watch for yourself! Thanks, Xenos.

You Might Not Know it, but Lars Bakken is Competitive

Game Informer sat down with Lars Bakken, design lead on Destiny, to talk all things multiplayer (well, some things). Lars talks about design philosophy, mechanics and how Destiny compares to Halo. If you're not the video type, Ragashingo put together a list of key information.
Destiny featured on the January cover of Game Informer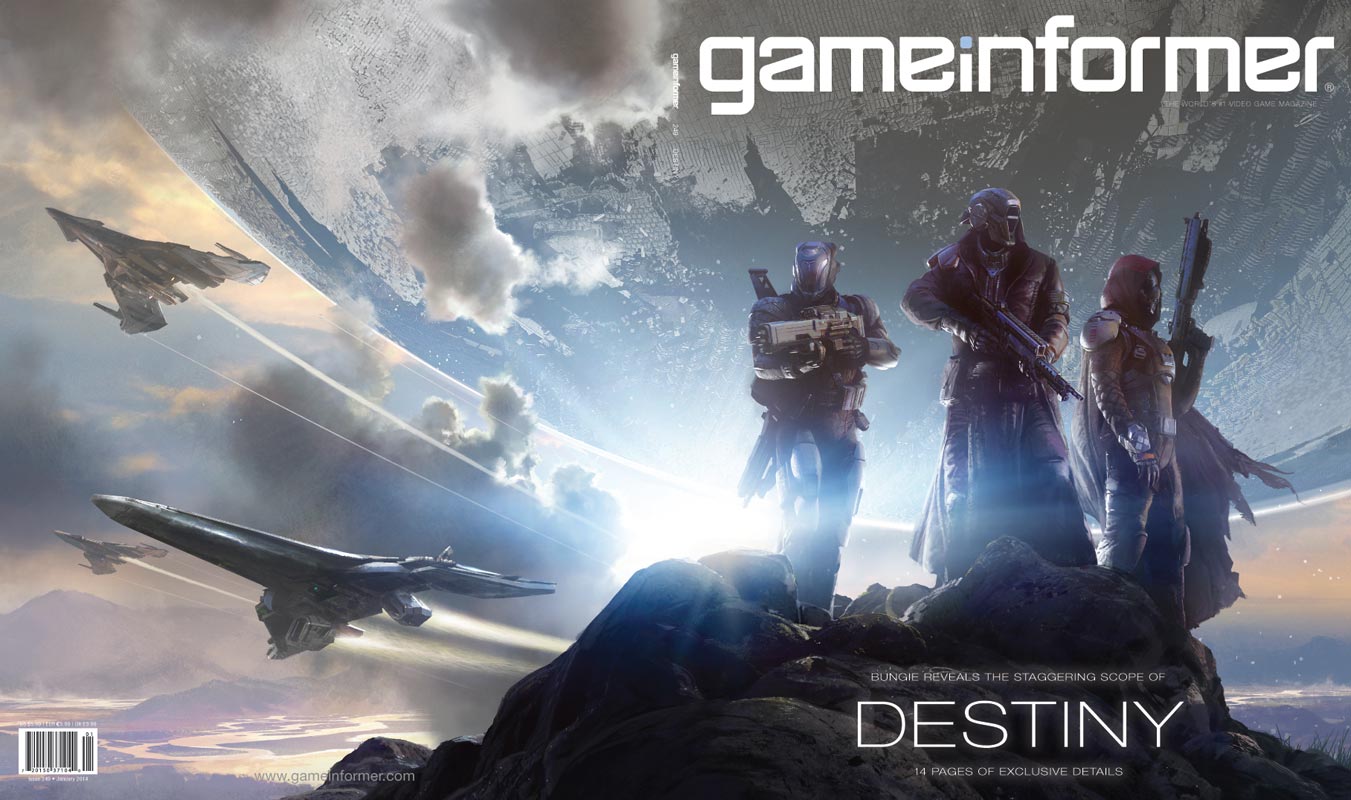 Game Informer revealed today that their January cover will sport three of Destiny's Guardians venturing out from beneath The Traveller. The announcement teases some of the questions that have been simmering among the community for a while, and the accompanying preview video has some new visuals to whet your appetite for the full issue. Go feast your eyes! (Man, am I hungry.)
Forging Worlds with the Traveler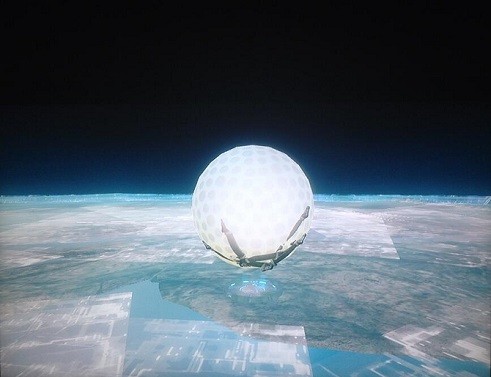 Nice work, petetheduck.
Classy Covers on Game Informer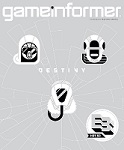 Das Kalk let us know that Destiny is featured on one of the five possible covers for Game Informer's August issue. You can see the high-res image (and those for the other four games) over at the Game Informer cover gallery. I'm not sure if there's an actual Destiny article in the issue, but the digital and print versions of the magazine should be available now!
How will YOU play?
DBO member spooky6 posed an interesting question on our forums regarding how people play games, specifically in a truer "role-playing" fashion, and how this might take place in Destiny. Some interesting discussion has taken place, and we'd love for you to join in. Go look!
GameInformer Interview with Harold Ryan
The Bungie Away Team is busy this week; the latest interview to hit our screens is GameInformer talking to Harold Ryan. Note that they've edited-out the questions, so it's just Harold giving answers back-to-back. The editing sort of breaks the continuity of the demo, but the piece still offers some fresh perspective on the news that we've been hearing out of E3.
More than meets the (four) eyes.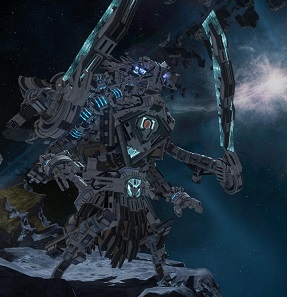 Forge artist
Aerostrike 04
put together a sculpture of a Fallen Captain using Halo 4's Forge palette. It looks like something straight out of a Michael Bay movie! You can find a few more shots in his File Share
over at Waypoint
. (Thanks for the heads-up,
Greenskull
.)
Goodies and Questions at Destiny Forum
Destiny Forum is giving away a bunch of Destiny schwag (shirts, mug, poster) - and you can get in on the action by joining their community and telling 'em why you want it! The giveaway is open until May 15, so get over there! (While you're there, maybe vote in their 'What platform would you buy Destiny for?' poll - I find the results pretty interesting, myself!)

It's all about the Benjamins
Gamers have an odd relationship with money - there's a general feeling that games should be inspired by love, not coin. (This is, of course, not to say that most people realize that if games don't make money, they don't get made... but they still have a pretty strong reaction to design decisions that are driven by green.) Bad news, then, comes by way of Destructoid, who noticed a tweet from superannuation (a Kotaku columnist) that points out that Ryan Wener, a Senior Director for Product Management for Activision, lists 'monetization modeling' as one of his recent tasks associated with his marketing activities for Destiny on his Linked-In profile. Microtransactions? Maybe. (He could just mean that it's his job to figure out where the cash is coming from - "we'll build buzz via the internet so that we can sell the game to lots of people, then offer DLC every 3 months" is, after all, a monetization model.)

Hand-drawn from Hannaford
Thanks to Black Six for letting us know that Bungie artist Isaac Hannaford has posted more sketches and drawings from the Emerald City Comic Con. While the work isn't specifically Destiny-related, it's always good to see what the artists are channeling through their talented pens and pencils!