Search results for tag '
ign

'

Showing results 26 - 46 of 46 matches
IGN's Destiny Coverage Gears Up for Beta
IGN continues their 'First Look' coverage of Destiny - yesterday, they announced they'd be streaming Beta coverage tomorrow, a day before the rest of the world gets in... and today, they posted a video showing off 7 tidbits Bungie thinks you should look for in the Beta. Check 'em out!

IGN Walkthrough: Destiny Companion App
IGN has posted the latest video in their month-long coverage of Destiny, which gives a look at the way the Destiny Companion App will enhance your Destiny experience. You'll be able to swap gear in real time, view stats and mission progress, thumb through the Grimoire, and more. (Thanks, Grim III.)
IGN Walkthrough: First Light
IGN posted a new map tour today: Ryan McCaffrey sits down with with Lars Bakken to walk us through First Light, the moon map that we first saw in the Public Alpha last month. Some good info in here for those preparing for the Beta, so be sure to check it out! (Thanks, Grim IV)
The Goodies Start Monday
IGN posted a trailer teasing the coverage they'll have of Destiny starting this Monday, July 7. Pretty exciting stuff! Thanks, SigbiasSilva.

Destiny Strike Gameplay - IGN's Rewind Theater
IGN's Ryan McCaffrey and Jose Otero put yesterday's Strike Gameplay video into their Rewind Theater, and took a pretty close look. (It took them 20 minutes to get through the 7 minute video.) Go enjoy! (Again, it was Xenos who pointed this out. I can't remember - do we pay him enough?)
I see you shiver with antici--
--pation. IGN readers voted for their most anticipated games of 2014 and Destiny took the #1 spot in the "Shooters" category! I'm guessing a poll of DBO readers would yield similar results... (Thanks, Xenos.)
What are YOU waiting for?
IGN has posted a roundup of games that their editors are looking forward to in the coming year - and included a poll, so you can vote for your own top choices. Destiny, of course, is on the list!
Because Why Have One Article When You Can Have Two?
IGN has also posted a chronicle of the rest of that interview, this one covering much more breadth. There's a lot of reiteration on previous topics, but it's interesting to read about Bungie's perspective on the GTA Online troubles and negative connotations often associated with MMOs (not that Destiny is one, but it definitely borrows elements).
As our local Quantum Entanglement Communicator, Xenos, pointed out, the article says the Destiny Beta will be out in February... though I have no idea how IGN concluded that. Update: Yep, Urk just dropped a line in our forum that the Beta has no official release date yet.
Spaceship Pilots To Be Sad, PC Gamers To Be Hopeful?
andeeeh let us know of another interview at IGN, this time with Urk. Short, but it highlights a couple of questions a lot of fans have wondered about. Sounds like PC isn't out of the question in the future, but it's definitely not a focus right now. As for pilot-able spaceships, my X-Wing/Tie-Fighter Pilot inside is crying a bit, but hey, Destiny sequels need something to bring to the table right? Regarding microtransations, it's always nice to hear something like this:
...we're not looking at any pay-for-power type stuff."
If Their Own Mailsack Wasn't Enough...
Our local telegrapher, Xenos, let us know that Bungie answered a few fan questions through IGN. Nothing really too new for Destiny followers, but there's a few subtle hints at things to come and slight twists on old facts that might make you ponder a bit!
Dave Dunn on IGN AU Pubcast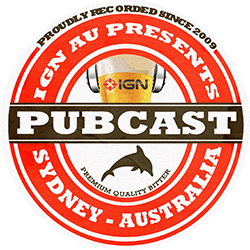 The
third episode of the IGN Australia Pubcast
features Dave Dunn, Head of the Art Department at Bungie. It's a fun hour-long interview that covers how Dave broke into the industry, as well as some great discussion about the Halo and Destiny development trenches. Be warned, however, that the "Explicit" tag on iTunes is well-earned, so it may not be a family-friendly listen. (Thanks,
Xenos
!)
Oatmeal, Tragedy, Castles, and Cliffhangers
The third and final part of Ryan McCaffrey's interview with Jason Jones is now available over on IGN. Today's discussion covers the lack of replay incentives in Halo, sheds some light on the ill-fated Phoenix project, gives us a few more hints at what we'll be experiencing in Destiny, and ends in a bit of a cliffhanger! If you missed the first and second parts of the interview, be sure to check those out first.
Herr Jones and the Gamble of Bungie
Ryan McCaffrey asks Jason Jones about his 17-point design philosophy, his personal gaming habits, and the biggest gamble of his career in Part Two of IGN's interview with the humble co-founder of Bungie. If you haven't read Part One yet, be sure to start with that. Part Three will conclude the interview tomorrow morning.
A unicorn setting mythology straight.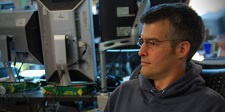 Bungie Week is in full stride, and IGN's Ryan McCaffrey has joined the celebration with Part One of his three-part interview with mythic Bungie co-founder Jason Jones. (Parts Two and Three will go live on Monday and Tuesday, so be sure to check back then for more of the story.) The article is a fascinating read, touching on Jason's role in the day-to-day operation of his growing company and how he approaches the design of a project as ambitious as Destiny. Discussion briefly moves to the legendary story of the Halo CE pistol and how Jason added some last-minute code to turn it into the deadly handcannon we love and fear. Blam! (Thanks, marmot 1333.)
IGN's got the goods this Sunday
From IGN's Ryan McCaffrey earlier today:
Sunday's a busy day this week... but we'll make time for this. You should, too! (Thanks, Mr Daax.)
How many BungieDays are in a BungieWeek?

Everyone's favorite summer holiday is swiftly approaching: that cherished time of year when you can grab a nice, frosty beverage from cold storage, grill up a spectacular steak or two, and laugh maniacally as a giant slingshot hurls your enemies into the sun. Yes, I'm talking about Bungie Day - July 7th. IGN's Ryan McCaffrey certainly seems excited, and the official Bungie twitter account has been alluding to an entire week of celebration! If you're not Twitter-savvy (I'm looking at you, Claude), check out this thread on our forum for a quick compilation of details and rumors.
Earning players and winning
We missed this a couple of days ago - but IGN sat down with Eric 'Urk' Osborne at E3, and answered a bunch of fan questions. Urk is quite good at distilling the message the team wants to share into easily digestible chunks - go listen! Thanks, Mr Daax.

Destiny: Everything We Know So Far
IGN posted a video going over every bit a known Destiny information - go take a refresher course and prepare yourself for E3! Thanks, Asthman.
Fan Character Design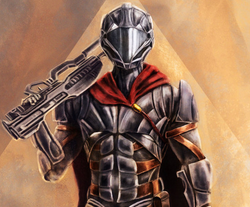 Biwald
shared his
Titan character design
with us - he based his design on Greek armor and Destiny concepts. The result speaks for itself. Check it out!
IGN Rewind Theater - Destiny Live Action Trailer
IGN's Destin Legarie and Ryan McCaffrey sit down to dissect the Destiny live-action trailer.
LFM designers. PvE experience required.
If you haven't perused the Bungie.net careers page lately, give it a quick read - at least one of the positions listed is new to me:
As a Raid Designer you will work with Designers, Artists, Engineers, and Producers to create memorable, bond-building encounters that players will scour YouTube to defeat.
I especially like these two bullet points under Required Skills:
Deep proficiency and skill playing first-person shooters
Max level character with significant end game Player versus Environment experience in a popular online game.
Anyone have a WoW account I can borrow?