Search results for tag '
info

'

Showing results 1 - 25 of 32 matches
Game Informer kicks off their Rise of Iron Coverage
The cover story of September's Game Informer magazine is Rise of Iron, and they'll be teasing content all month in preparation. You can see the coverage trailer on their website now (thanks, CybrKN). Lots to talk about, even though it's only snippets now!
April Update Recaps and Interview
Did you miss the 2.2.0 Update Prison of Elders reveal? Watch the archived stream over on Twitch, or check out the April Update page over on Bnet for a glimpse of what's coming!
CyberKN also let us know about GameInformer's two-page interview with Lead Designer Ryan Paradis, and the accompanying Media Gallery with over a hundred new images of the revamped Prison!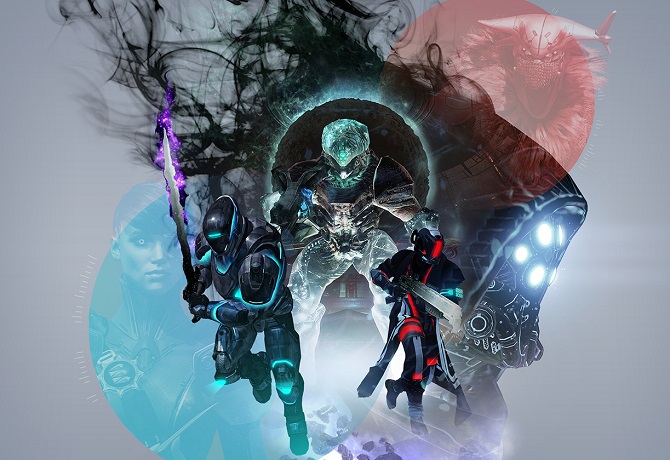 Bungie Looks Back on Year 1 With Game Informer

In the latest content from Game Informer, Bungie discusses how Year 1 of Destiny is shaping the future of Destiny. An interesting video with what they were thinking while developing the game as well as what is influencing them for the future of the game. Thanks to Cyber for pointing it out on the forum.
Game Informer Summarizes Destiny's Story and Lore

Didn't pay much attention to Destiny's story? Didn't read the Grimoire? Or just didn't follow it's vagueness? Well Game Informer has you covered! Today's article in their month long coverage summarizes the story of the base game and both expansions, as well as the lore you can only find in the Grimoire (and there may even be a few hints about story to come). Give it a read if you're not confident in your knowledge! (Thanks Dooskey for pointing it out on the forum).
Don't Look Down

Today's Game Informer coverage comes by way of a developer walkthrough of the Crucible map Vertigo coming in The Taken King. Lots of detail and lots of commentary on their design decisions. Go take a look! (Thanks Korny for pointing it out!)
Sage Wisdom on New Subclasses

Game Informer's Destiny info dump continues today with an article about Destiny's new subclasses. Sage Merrill covers the decisions behind the new subclasses as well as some information you may not have known about them. (Thanks CyberKN for pointing it out)
Video Teasers of Taken King's Eight Crucible Maps

Game Informer has put up video previews of every new Crucible map (teasers that include the intro views and a couple of shots of gameplay) on one handy page. They take place in varied arenas across the system - click the link if you want to know exactly where! There's also a ship in one that looks familiar...
Game Informer's Hands On Impressions With The Taken King

Today, Game Informer has posted their personal
hands on impressions
of The Taken King. They were able to play a lot of content (not the Raid though!) and have impressions one everything from Story to Crucible, as well as a few new details about the expansion. (Be warned there are probably a few spoilers about content, though not many)
Better Storytelling in The Taken King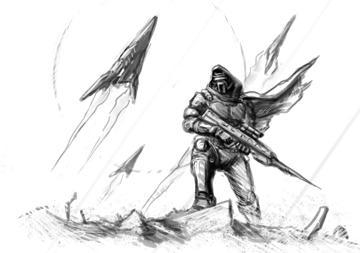 Something I think we're all excited about from The Taken King is the promised improvements to Destiny's campaign structure, as well as to the storytelling for The Taken King's campaign. Game Informer sat down with Luke Smith and Mark Noseworthy to discuss their plans. Also, pay attention to the video and you may catch a look at some new exotics coming as well. Go watch the interview! (Thanks to Speedracer for mentioning it on the forum)
The Game Informer Show Discusses Playing The Taken King
To prepare for their coverage of The Taken King this month, Game Informer went to Bungie to play The Taken King for more than a day. The Game Informer Show (GI's podcast) discusses their experiences with the expansion and what they think of the upcoming content. It has good variety of opinions from someone who has played over 700 hours, to someone that didn't even finish the original campaign. Go see what they thought:
Sleeper Simulant Preview

In the Taken King a brand new exotic is being introduced: The Sleeper Simulant, a Fusion Rifle that will reside in your heavy slot. In their continued coverage of The Taken King this month, Game Informer talked to Bungie about its design, how to get it, and took a look at it in action. There's even a video to see how it fires in game! Go take a look!
Luke Smith Quickly Answers 104 Questions

GameInformer sat down with Luke Smith and asked him a series of (mostly) Destiny related questions. Some new tidbits of information, some humor, and some interestingly dodged questions. Go see for yourself!
Legendary Weapons Not Going Forward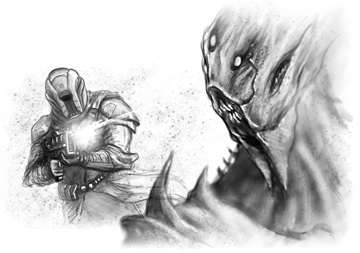 Kidtsunami was first in our forum with the Game Informer article revealing that Year One Legendary weapons will not be able to ascend to Year Two standards. Start saying your goodbyes - but also start preparing for some "genuinely novel shooting experiences".
Dinklage Is Out; Nolan Is In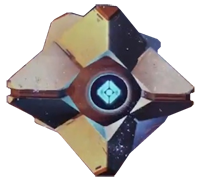 When The Taken King launches, you won't be hearing Peter Dinklage as your Ghost anymore - even if you start the game over. Nolan North (who Bungie fans will remember as Romeo from ODST) is not only recording the dialogue for your Ghost for the forseen future, but also re-recording all of the previous lines by Dinklage as well. (CougRon was first on our forum in reporting this huge news from Game Informer.)
Destiny Levels Up... Differently This Time!
Destiny's Year One is about to leave behind levels associated with your gear. Game Informer says it well:
Players earn XP by killing monsters, completing missions, and turning in bounties, as has always been the case, but that experience now feeds directly into your level progression all the way from 1 to the new level cap of 40."
The article also touches on a revision to the loot-drop system: it will now check your existing gear so you won't keep seeing repeats and more. (Thanks Speed.)
Taken King Takes Game Informer
Destiny's new expansion will be this month's cover article for Game Informer. They'll be teasing out all the tidbits they learned from Bungie as time goes on at this hub page. We'll hit the highlights here in a moment, but just from their cover-reveal article once can gleam a number of things (as Speedracer513 points out), like new in-game cutscenes!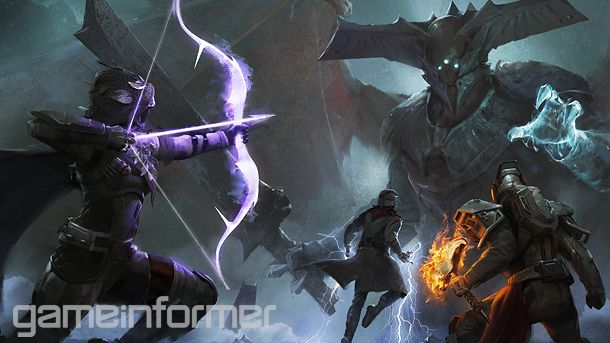 Raiding your Friend's List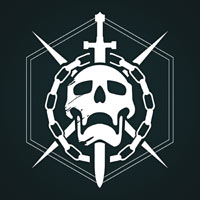 Let's catch up with some older news - there's some good stuff floating around the interwebs! Luke Smith
posted a note on NeoGAF
that is worth reading, if you're one of the people who've wondered about how Raids in Destiny will work - and wondered why Bungie has made it clear that you will need to put your own team together for a Raid. (At least at this stage, we've been told that the Raid will not be accessible via Matchmaking.)
That barrier to entry - the requirement that you get a group of people together and venture into something that is going to challenge your ability to work together (first) and your thumbs (second) - is a barrier I was willing to erect to preserve the activity goals.
I appreciate a developer who is willing to make decisions that don't cater to the bottom line, solely - it's refreshing! (Raid icon comes from OverwatchGraphics - definitely explore.)
Everything you need to know about the beta
The sonyplaystation channel on YouTube has posted 'Everything you need to know about the Destiny Beta' - watch it for a quick summary of what's coming, provided by Bungie employees. Just remember: the Beta starts this summer! (Thanks for that, DeeJ.)

The Know's Destiny Week: Building a 10-Year Universe
Ashley Jenkins and The Know has their final installment of Destiny Week online - it's a look at the world Bungie's building that they're hoping you'll be living in for the next 10 years. An intriguing quote from Jesse Van Dijk, explaining why a particular image from early concept art didn't make it into the final game:
"What we see there is not really indicative of something that says 'Hey, this is humanity that went through 700 years of sped up evolution.' ...and we need it to."
This is a nice little insight into what the Traveler has done to mankind in its time above our planet! Go watch the rest. Thanks, Xenos.
The Know's Destiny Week: Gameplay and Modes
Rooster Teeth's The Know is back with a second rundown on Destiny features - this one focuses on Gameplay and Modes. Nice interview clips with urk, in addition to straight-up info. Some Xenos guy found this one.
January GameInformer Article now free for everyone

If you missed GameInformer's January 2014 article because you didn't have a subscription, you're in luck - GI has released that article to everyone, for free. Awesome! (It's a really good read, and contains a boatload of info we haven't seen elsewhere. You've probably seen most of the content now via third-party sources - but here's your chance to read the actual article.)

Progressing your character without throwing it away

Tyson Green gave another interview to GameInformer; this one focused on how your character will progress in Destiny. It's a great read. Thanks, Mr Daax.

Game Informer Podcast with DeeJ and Urk

Game Informer's December Destiny coverage continues today in the form of a 45-minute podcast with DeeJ and Urk. Big thanks to Xenos for dropping a link in the forum, too!
The Big Decisions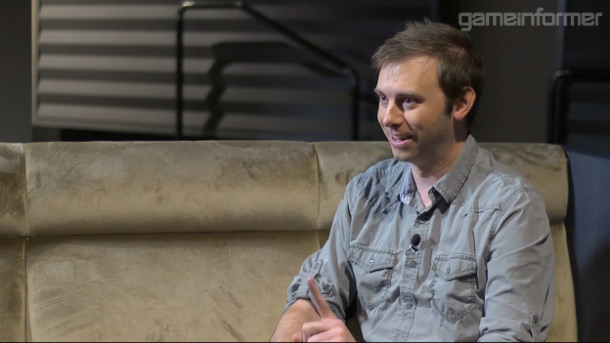 "We don't want to be constrained. We just want to make awesome stuff."
Technical Art Director Ryan Ellis gave an interview to Game Informer in which he describes the growth of the team (and the evolution of the gameplay - did you know Destiny started as a third person shooter?). Go give it a watch! Thanks, Xenos.

Beautiful Reasons to Haul Uranus Around the Solar System
Bungie art director Christopher Barrett is back with the Game Informer crew breaking down the incredible locations you'll visit around the solar system when you pop Destiny into your disc tray. No word on whether or not GI can be held legally responsible for the damage my drool has now caused my laptop keyboard. Thanks a lot guys. Anyway... GO CHECK IT OUT!