Search results for tag '
is

'

Showing results 1 - 25 of 81 matches
Stories of the Hunt

Over the past few days, Bungie has been releasing stories leading up to Season of the Hunt. Tales of Osiris and The Crow (so far). cheapLEY has started a thread on the forum with links to each story. Grab a coffee or beverage of choice and enjoy the reading.

EXOSCIENCE!
The Destiny 2 social media accounts released another cryptic video. This time showing what might be the Clovis Bray facilities and teasing some Exo creation history perhaps? We will soon find out.
ALERT! DISTRESS CALL INCOMING
Bungie social media accounts sent out a video of a portable radio receiving a weak transmission. The image shows the radio in front of (what appears to be) the entrance to a building on Europa. If you feel like wading through the dust and echoes, join the discussion on our forum.
Destiny: Fall of Osiris 2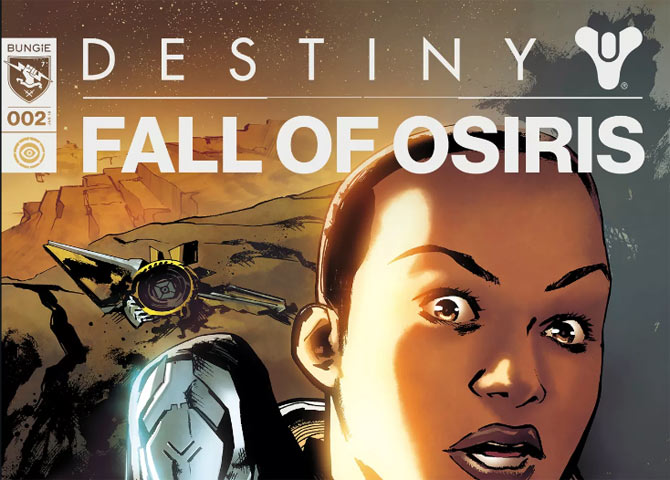 Bungie has published
the second issue of its tale of Osiris' banishment
on their Comic site - swing by and read it! I got a taste of a different sort of Speaker in this one. (If you missed the first one, last month, we talked about it
here
. It's also accessible from the Comic Reader the first link goes to.)
Destiny: Fall of Osiris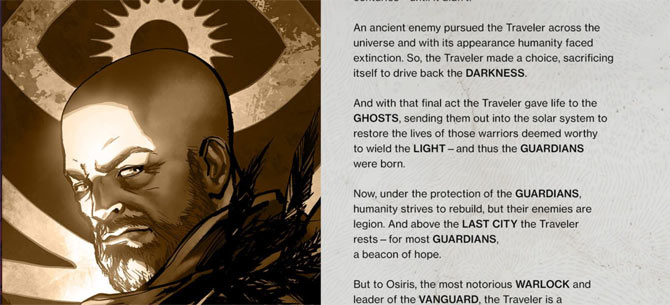 Bungie has released Fall of Osiris, their first webcomic from the world of Destiny. Swing by
comics.bungie.net
to read it! It's pretty great to get some visual backstory on the characters that have informed the world we've been playing in for years...
Bungie's Vision for Destiny 2
Luke Smith and Mark Noseworthy sat down with IGN to talk about what drove them when building a sequel for Destiny - it's an interesting pair of discussions, and should help people who weren't sure whether Destiny 2 was going to be more of the same, or a course change. Thanks to kidtsunami for pointing it out!
Aksis Cosplay - Wow!
Over on Facebook, Spartan Jenzii posted the finished version of her Aksis cosplay... and it's incredible.
That's what friends are for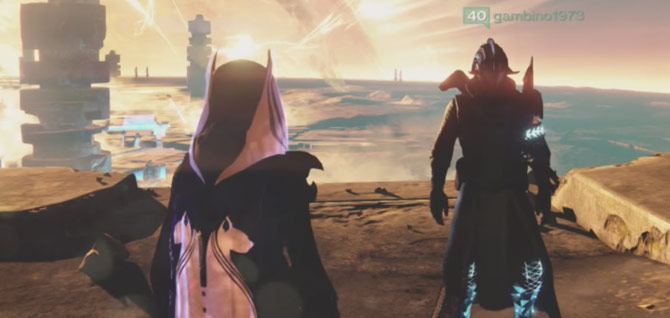 Kotaku has
a heartwarming story
for you this week. Mike Mariana was a Destiny player who was dying of colon cancer - but before the disease took him, his friends got together and helped him reach the Lighthouse. (They also helped raise thousands of dollars to help his family handle some of his medical bills.) Gamers rock.
Vicarious Visions is coming to Destiny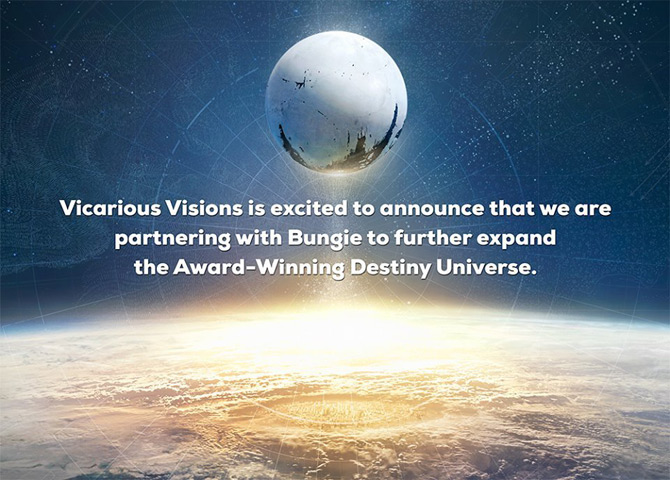 This morning, Vicarious Visions (a studio that has worked on Guitar Hero, Skylanders, and Transformers games)
announced on Facebook
that it was partnering with Bungie to expand the Destiny universe. What that means, exactly, has not been laid out yet... but it's intriguing to think about! Thanks,
Korny
.
Final Raid Boss Defeated With No Shots Fired.
As if you needed another reason to get the Praise The Light emote, a fireteam of Sunsingers (consisting of Buz Lightbeeer, TheGreatNike, Gladd, rowan, Snerv, and ITI) has defeated the final Wrath of the Machine encounter without firing a single shot (other than the required Cannon shots).
Gladd has a detailed guide on his Reddit post, but I think I'll settle with watching their incredible footage of the event.


Rise of Iron Soundtrack, Available Now
Been digging the new tunes when you boot up Destiny? Want to feel like an Iron Lord whenever you put on your headphones? Then prepare yourself for great news: the Rise of Iron soundtrack is
now available for purchase
! But that's not all; order now, and you'll get an exclusive in-game emblem to let others know that your love of Destiny music is serious. Want to try before you buy? Bungie has uploaded the entire soundtrack to
Youtube
for your listening pleasure.
The Bungie Store has also received a refreshed stock of loot that was available at PAX, so get while the getting's good!

Destiny: The Collection Exclusives Trailer
Wondering what new content is coming to a PS4 near you with the launch of Rise of Iron? Sony has released a trailer for the Playstation exclusives included in the upcoming expansion (as well as the Collection bundle). The Mercury aesthetics never get old, and Icarus sure looks... Sublime. Only three days left, Guardians!
OWL Sector ARG
Bungie appears to have launched an ARG this afternoon to get the community buzzing in preparation for Rise of Iron.
There is too much information to post all of it here, but if you want to jump down the rabbit hole with the rest of us, you'll probably want to start with owlsector.bungie.net (the official website), one of the two threads that have popped up [so far] right here on DBO, or if you're really desperate you could head over to the Destiny Subreddit Megathread.
Have fun contracting infections!!
Rise Of Iron Launch Trailer
Saladin has an axe to grind when an old foe returns. Take a break from Private Matches to check out the launch trailer for Rise of Iron, which drops in less than a week!
Geoff Keighley Interviews Chris Barrett
Despite Rise of Iron not being on the show floor at E3 this year, some Bungie folks still made the pilgrimage to Los Angeles for the week and are doing interviews. Geoff Keighley sat down with Chris Barrett and chatted a bit about the expansion:
"The Artists of Destiny" Twitch Stream
Today's Twitch stream (11am PST/2pm EST) highlights Bungie artists Jesse van Dijk, Joseph Cross, and Adrian Majkrzak, who are responsible for much of the great artwork in Destiny. Give the stream a watch, and then go check out each of their excellent works, or discuss on the forum!
Bungie Foundation Highlighted in Make-A-Wish Newsletter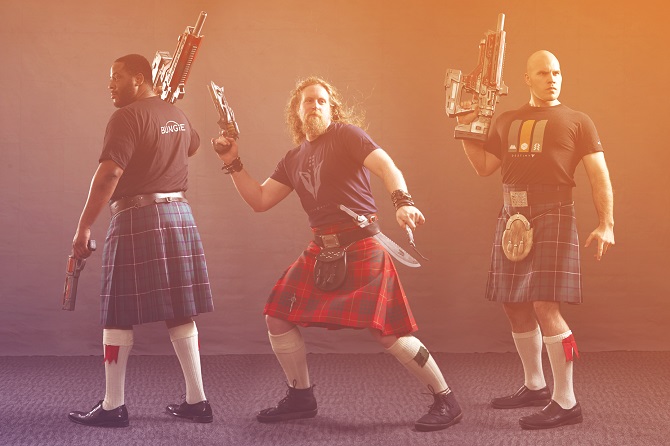 The good folks over at Make-A-Wish have decided to highlight the Bungie Foundation as a loyal supporter
in their 30th Anniversary Newsletter
. You can also get Bungie's account of the experience over at
the Bungie Foundation's website
. It's a great reminder of how our favorite developer gives back to the community with the help of their own loyal fans (you!).
Oryx, Did You Know?
They're not Pentatonix, they're not Peter Hollens... but they have something nobody else has: a version of "Mary, Did You Know" that focuses on your favorite Light-Eater this holiday season. Husky Raid, the Destiny clan known for its in-game dance extravaganzas (check out this article for some fun backstory), has released a beautiful rendition of a modern Christmas classic. Go listen. (Thanks, Schedonnardus.)

Daily Mission Alternate Ending: Paradox
I struggle with deciding whether or not to post potential "spoilers" in the news feed, but it's beginning to look like there's a pattern to Daily missions with alternate endings. In the interest of keeping the DBO Community informed, we'll go ahead and start posting them.
Today's mission is Paradox from The Taken King and intrepid explorers found an interesting alternate ending to the mission, one that sends you through the much-analyzed portal at the end of the infamous Vault of Glass "jumping puzzle." (Thanks for the heads-up, TheeChaos!)
If you're interested, see the video below for information on how to trigger the event for yourself:

Prison of Elders Teaser
Bungie released a short teaser for the Prison of Elders. For the full reveal be sure to tune into the Bungie Twitch channel tomorrow at 11am PST. I wonder what awaits us! Thanks, CyberKN. (Local, too.)
Trials of Osiris - streamed Wednesday!
Bungie released a teaser for the Twitch stream reveal of Trials of Osiris, coming in next month's House of Wolves Expansion. (We put up a local copy, as well.) Be sure to tune in to their Twitch stream tomorrow, at 11am Pacific, with Bungie hosts Derek Carroll and Lars Bakken, and community guest tripleWRECK, for all the details!
Cogniting the Terra
A recent Community focus on Bungie.net was shined on TerraMantis, the creator of the impressive 'Crota, the Light Eater' piece we mentioned a couple of weeks ago. It's an interesting read... because TerraMantis is an interesting person. Check out Parts 1 and 2 of his '10 Things You Don't Know about Destiny' series, below.

A Mysterious Benefactor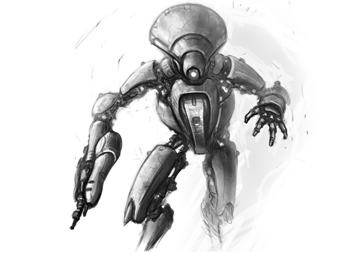 Bungie didn't forget about us during the holiday season. Head to your post office and check out the gift they've left for you! (It's a random legendary weapon) then go share what you got on the forum! Thanks to petetheduck for pointing it out!
DBO Fireteam Builder & Raidfinder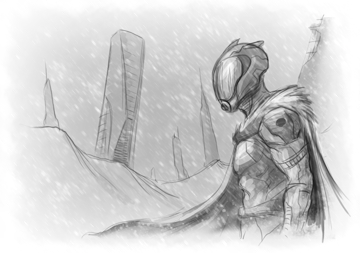 Although its creator, Beorn, dropped a hint of this new tool a few days ago, there hasn't been a proper frontpage post on it yet!
With the new Fireteam Builder, you can help schedule an event with other members of the community to take down Atheon or Crota, or tackle other challenges in Destiny. Read this post for more details.
Another good reason to join the DBO community!
Play Destiny... For Free?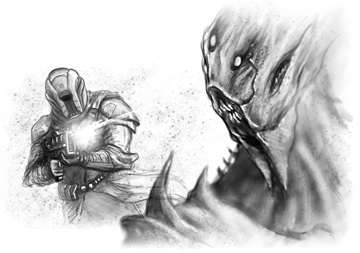 Louis Wu's real-life avatar let drop on the forum that Activision and Bungie are releasing Destiny as a trial/demo install on all consoles. The cool thing is that you get to keep your characters if you end up buying it - pretty neat! Read the Activision Blog for all the details and check out Bunge's FAQ on the matter.