Search results for tag '
le

'

Showing results 176 - 200 of 218 matches
The Calm Before E3 - Fan Made Trailer
UncookedMoa edited together a Destiny E3 teaser trailer - check it out!
Destiny Themed Xbox 360 Controller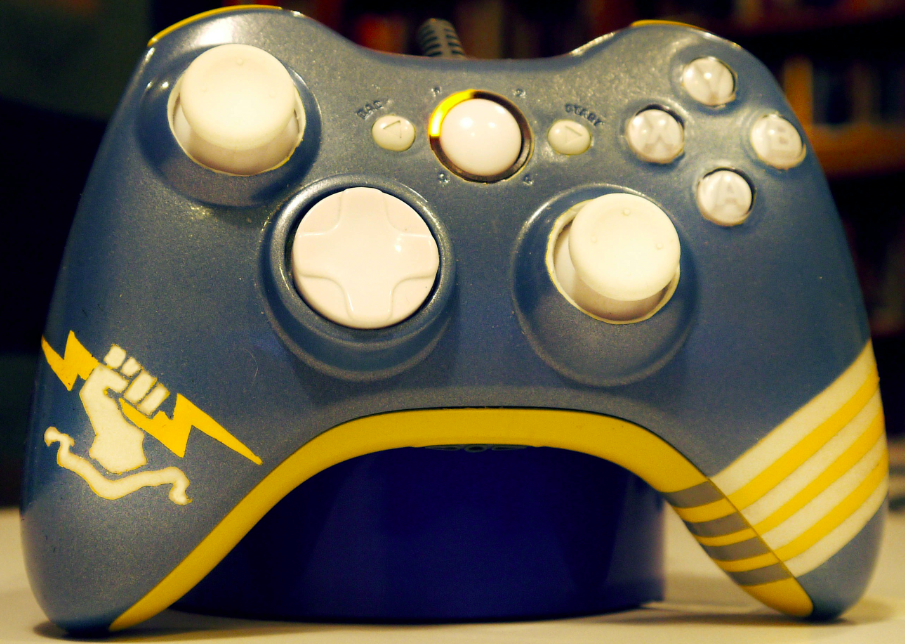 MrFish86 created a custom Destiny/Bungie themed
Xbox 360 controller
- he based much of the design on some Cabal reference shots. Looks pretty slick!
Destiny Fan Made Teaser Trailer
In preparation for June 10th, MathChief11 created a Destiny teaser trailer to help get the adrenaline pumping.
There at the start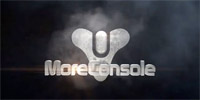 YouTuber More Console is the subject of this week's Community Focus over at Bungie.net - go swing by and read about what drove him into Destiny fandom, and where he sees things going!

Law of the Jungle Piano Cover
Akmigone is back with another Destiny piano arrangement - this time he covers the music from the Destiny live-action trailer. Pretty incredible!
Baked Traveler Recipe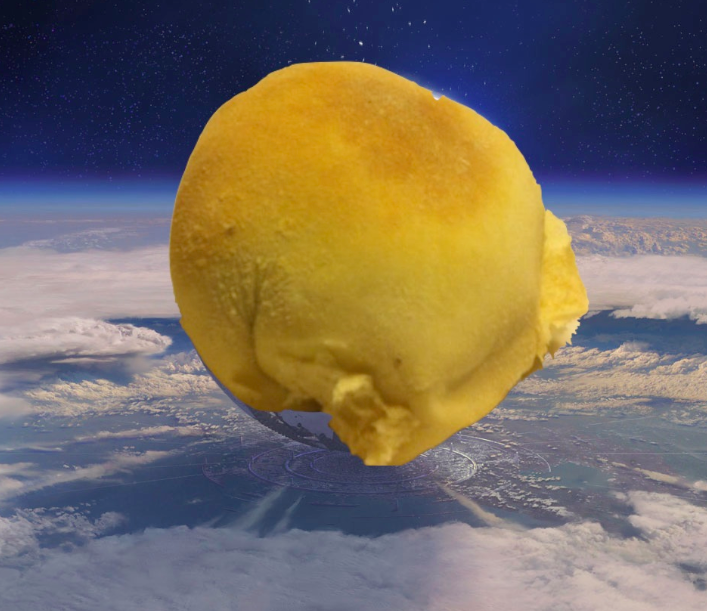 Chef Chewbaccawakka shared his Baked Traveler recipe - he provided a detailed instruction list with lot's of mouth watering pictures as well as a video tutorial. I may not know what the Traveler is, but I know want it in my mouth.
IGN Rewind Theater - Destiny Live Action Trailer
IGN's Destin Legarie and Ryan McCaffrey sit down to dissect the Destiny live-action trailer.
More than meets the (four) eyes.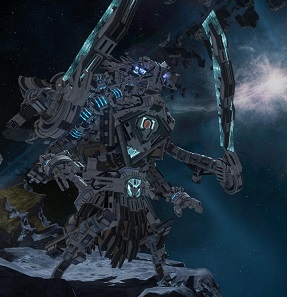 Forge artist
Aerostrike 04
put together a sculpture of a Fallen Captain using Halo 4's Forge palette. It looks like something straight out of a Michael Bay movie! You can find a few more shots in his File Share
over at Waypoint
. (Thanks for the heads-up,
Greenskull
.)
The Strength of the Wolf is the Pack
We've added 'The Law of the Jungle' to our
Official Video Archive
- you can stream it, or grab a copy at a couple of sizes. Enjoy!
The Law of the Jungle

The Law of the Jungle can now be found on YouTube (thanks, SigbiasSilva) - it's a 90-second live-action/CG piece that stars Giancarlo Esposito, was directed by Jon Favreau, and has effects by Digital Domain. It should hold you over for the two and a half weeks until Destiny's gameplay reveal on June 10, just before E3! Update: if you want more information about the making of this trailer, swing by Variety (thanks, urk).

Doing It Live
The Destiny twitter feed announced that a live action/CG trailer for Destiny will be aired this Thursday - exciting! The tweet includes a mysterious picture with the words "Law of the Jungle", I wonder what it means. Thanks, Chewbaccawakka.


Secrets of the bungie mobile app
Bungie Mobile App users were recently greeted with a bug fix update for Android and iOS devices - some users discovered that they now had the ability to read and post on the Bungie.net forums directly from the app. According to DeeJ, a small group of frequent forum users have been granted access to the test version of the mobile Bungie.net forums. Don't worry, the update will continue to rollout to more users, eventually. Thanks, Xenos.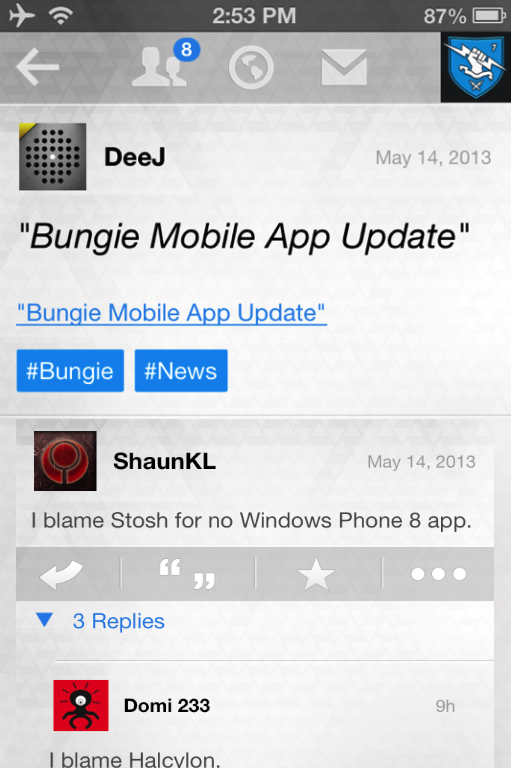 We Built This City

Well, not really, but Axelrod vK mapped out what he thinks the last remaining city on Earth will look like. By using a map of Puerto Princesa and in-game/concept reference shots from Destiny he was able to map out key points of interest such as the Traveler and the Tower in relation to the surrounding geography. Neat!

Our Destiny Becomes Just a Bit Clearer
The great Guardians at Bungie saw fit to pull back the veil just a touch regarding their new universe, as they have begun beefing up the Destiny section of Bungie.net (they are not Bungie.org). Go and see for yourself new information on story, landscapes, and even some new enemy variants. Can it please be out already?! Go look!
The DBO Challenge: Week 6 - TV Shows in Paint

It's time for Week 6 of the DBO Challenge! Check this thread for details, then show us your favorite television show through some (intentionally) low-fidelity art! While you're at it, don't forget to read back through Week 5's weapon ideas and all of the crazy stories they inspired.
(If you're in the mood for something off-topic and of a higher-quality than MS Paint usually provides, be sure to check out this gorgeous 10-page preview of "Mayflower", an original comic from our resident artist Leviathan.)
At Bungie, Even the Weather Reports are Epic
Only our Guardians of the Seventh Column can make a sunny day seem like so much more. From their Twitter feed:
"It's amazing how the light of the unshielded daystar improves the mood at Bungie sevenfold. People are blissed out to be wearing shades."
And people wonder why we love them...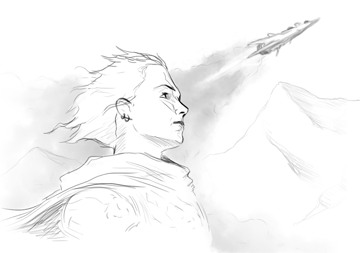 Fan Art - Earth Gallery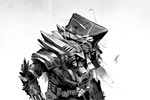 The Destiny twitter feed posted that the Destiny fan art gallery is now complete - go check out all the awesome community art. Nice!

The DBO Challenge: Week 5 - Imaginary Arsenal

The DBO Challenge returns! Check the thread for highlights from week four's limerick competition and learn about the fresh challenge for week five, where you can earn points by inventing a new weapon for Destiny and giving it a backstory. Get to it!
Sparth's Destiny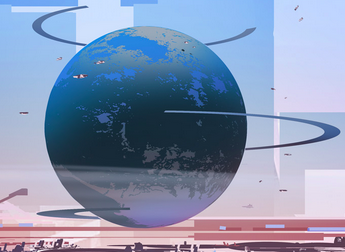 343 Industries' concept artist, Sparth, shared some incredible Destiny inspired art - it's a very interesting take on The Traveler. I hope he shares some more Destiny inspired pieces!
Brushing Up on Defense
We missed it on Monday, but Bungie tweeted about an Earth Day-inspired "artist challenge" that they have going on right now:
#EarthDay Artist Challenge! Draw your Guardian defending Earth. Submit art by 4/29/13 to Destinycommunity@activision.com #Destiny
– Destiny The Game (@DestinyTheGame) April 22, 2013
And in case you're looking for some inspiration (for the challenge or otherwise), be sure to check out this beautiful new previously-seen concept art that was tweeted today: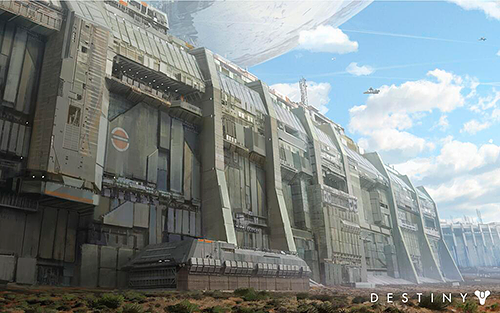 Enjoy, then go get those paint brushes warmed-up!
The DBO Challenge: Week 4

Updated the Leaderboard's data,
and gave out Steam codes for a beta.
The Challenge this time?
Earn armor through rhyme!
(I hope I'm not getting too meta.)
Neither Snow Nor Rain...
Gamespot visited a handful of Seattle based game studios, including Bungie, to find out what makes the area so attractive to developers (it's obviously the weather.) Go find out what they have to say!
The 16-bit Treatment
Firestream released his entry for the recently announced Destiny art challenge - it's Destiny re-imagined as an SNES game!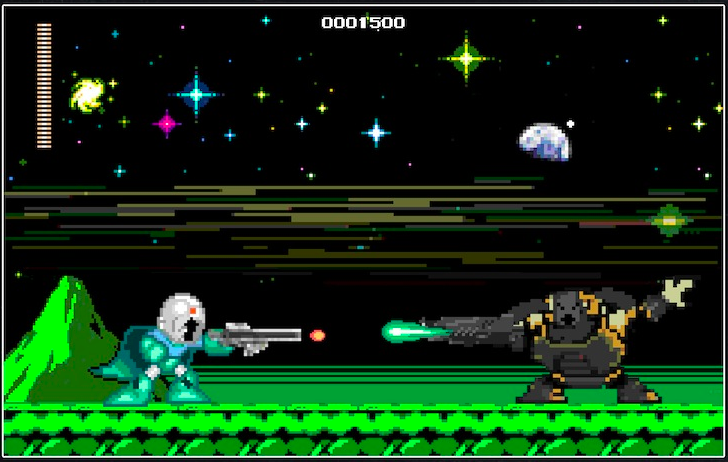 DBO Challenge, Week 3: Musical Concepts

ncsuDuncan wrapped-up Week 2 and kicked-off Week 3 of the DBO Challenge last night. This week's assignment: Choose a piece of Destiny concept art along with a selection of music, then write a short paragraph or poem to help combine the two. There's also a bonus raffle for two lucky participants this week! We already a number of submissions in the forum, and the deadline is next Tuesday at 6:00 pm EDT, so be sure to submit your selections!
The Great Orb In the Sky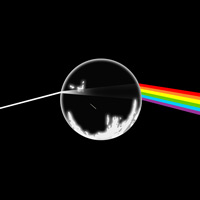 What do you get when you cross Pink Floyd with Destiny? MrPadraig08 knows! He's reimagined the famous Dark Side of the Moon album cover in the vein of Destiny, as both a wallpaper and an album cover for your enjoyment! Very cool.