Search results for tag '
le

'

Showing results 1 - 25 of 218 matches
#Game2Give

Today begins the second annual #Game2Give charity event in support of the Bungie Foundation and Children's Miracle Network Hospitals. They are kicking things off with a streaming marathon so stop by and help them reach their donation goals. You can see the streaming schedule, milestone rewards and donation incentives. CHECK IT OUT.
UPDATE: Bungie has reached their first milestone of $250K and released concept art for the Dawning Titan Universal Armor Ornament. The $500K milestone was also met, which gave us the Warlock Ornament.
UPDATE: The 750K milestone was reached so the Hunter armor was released.

UPDATE: The 1M milestone was reached and Bungie showed us an upcoming fusion rifle.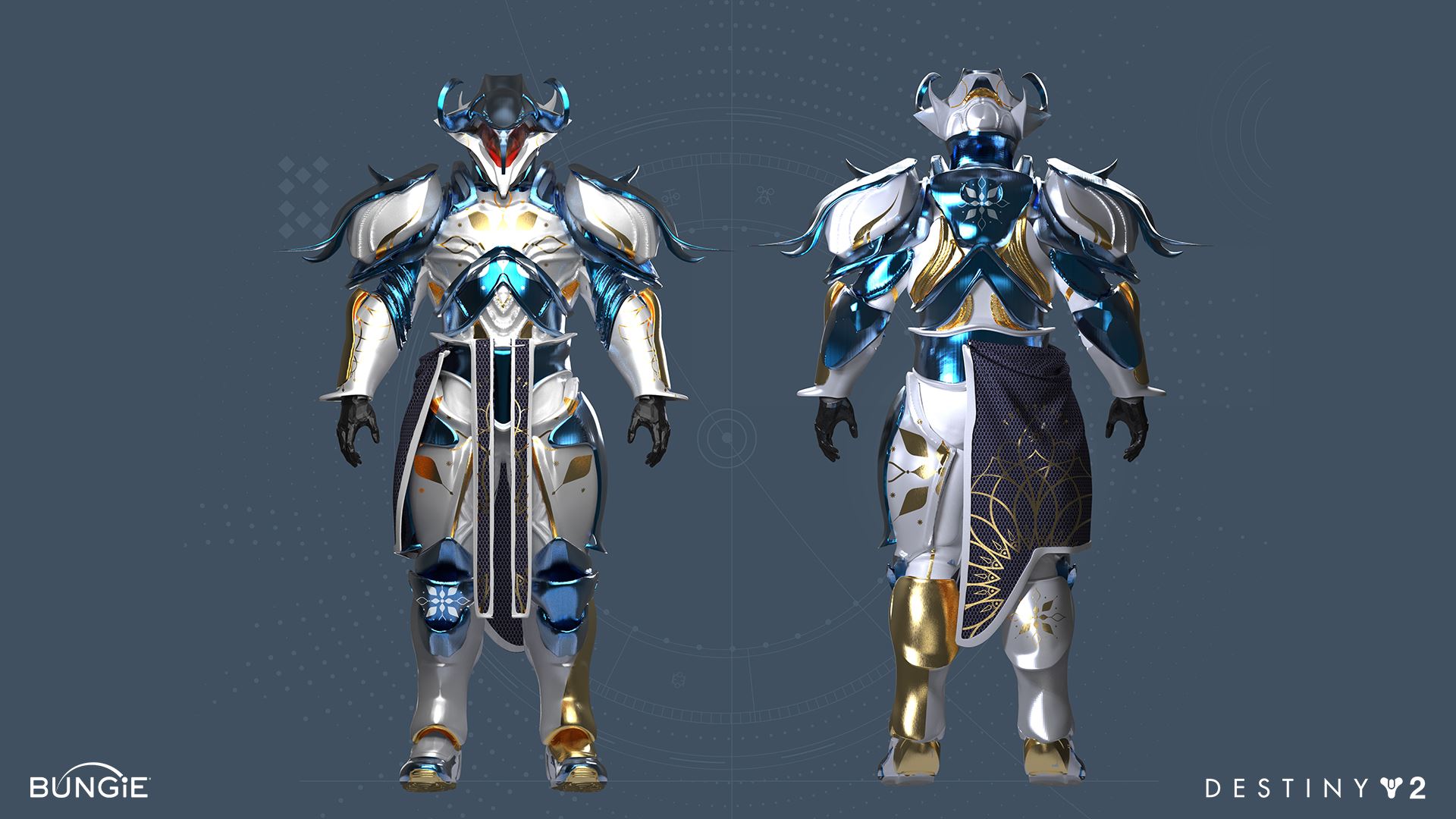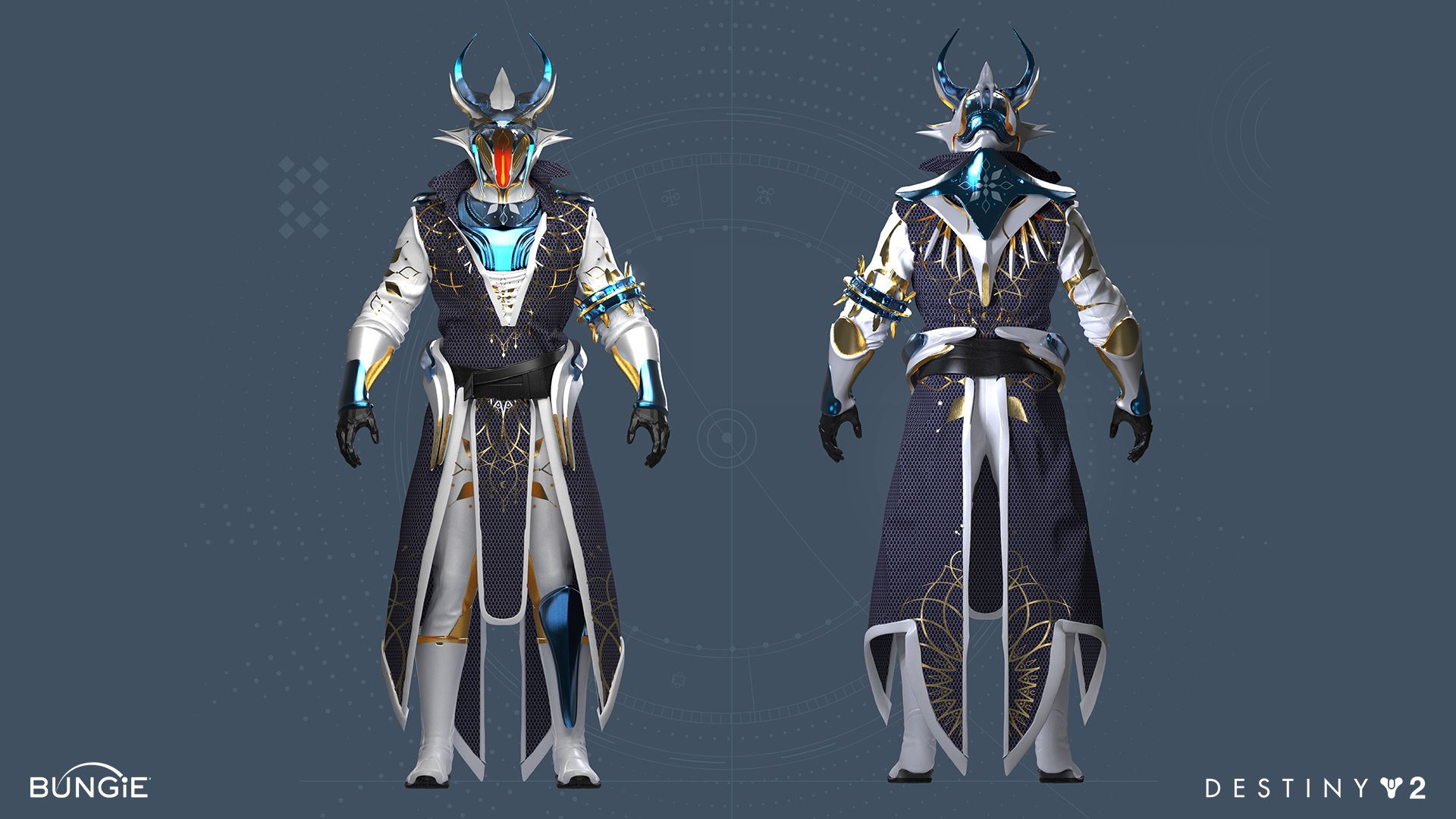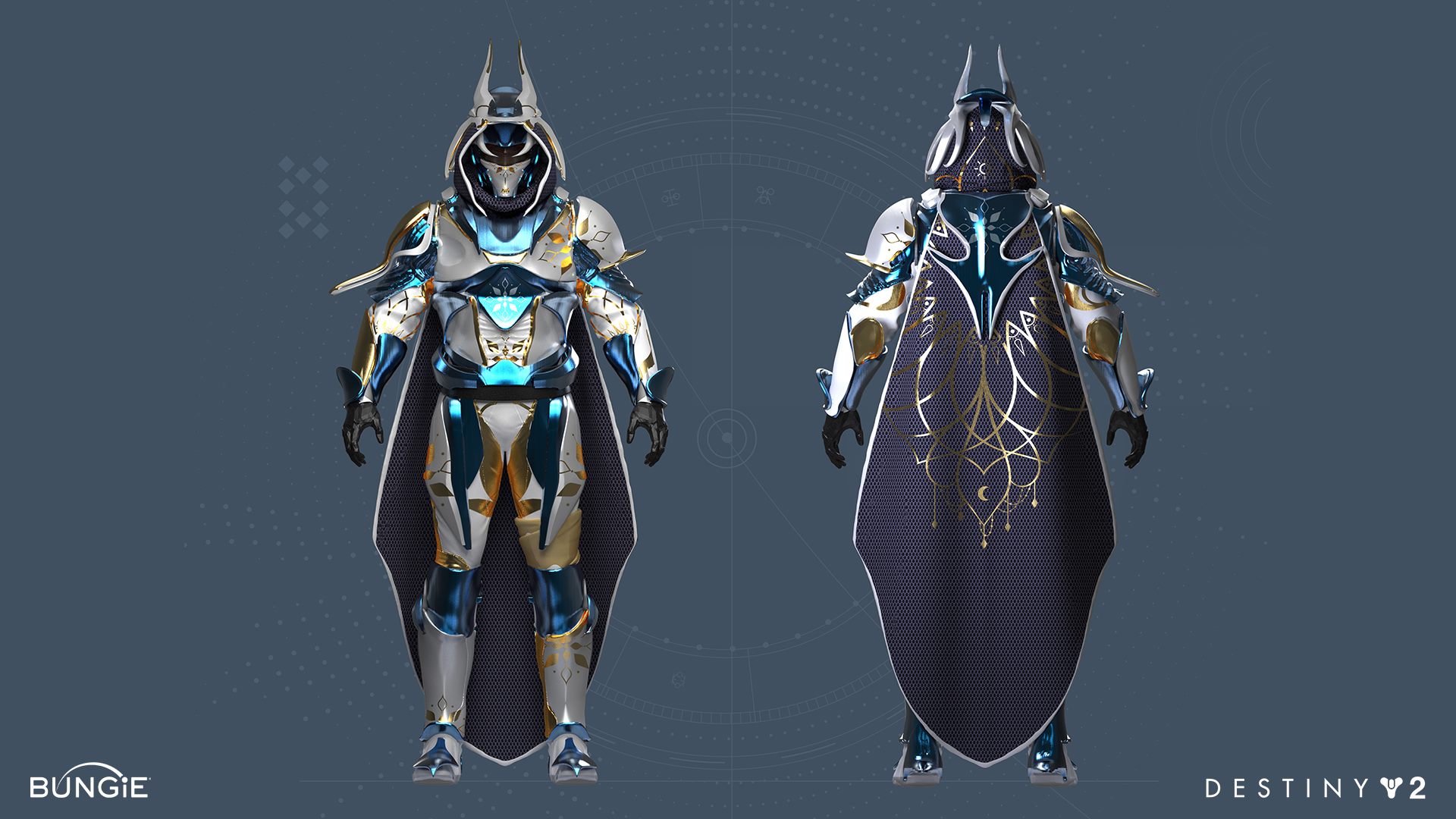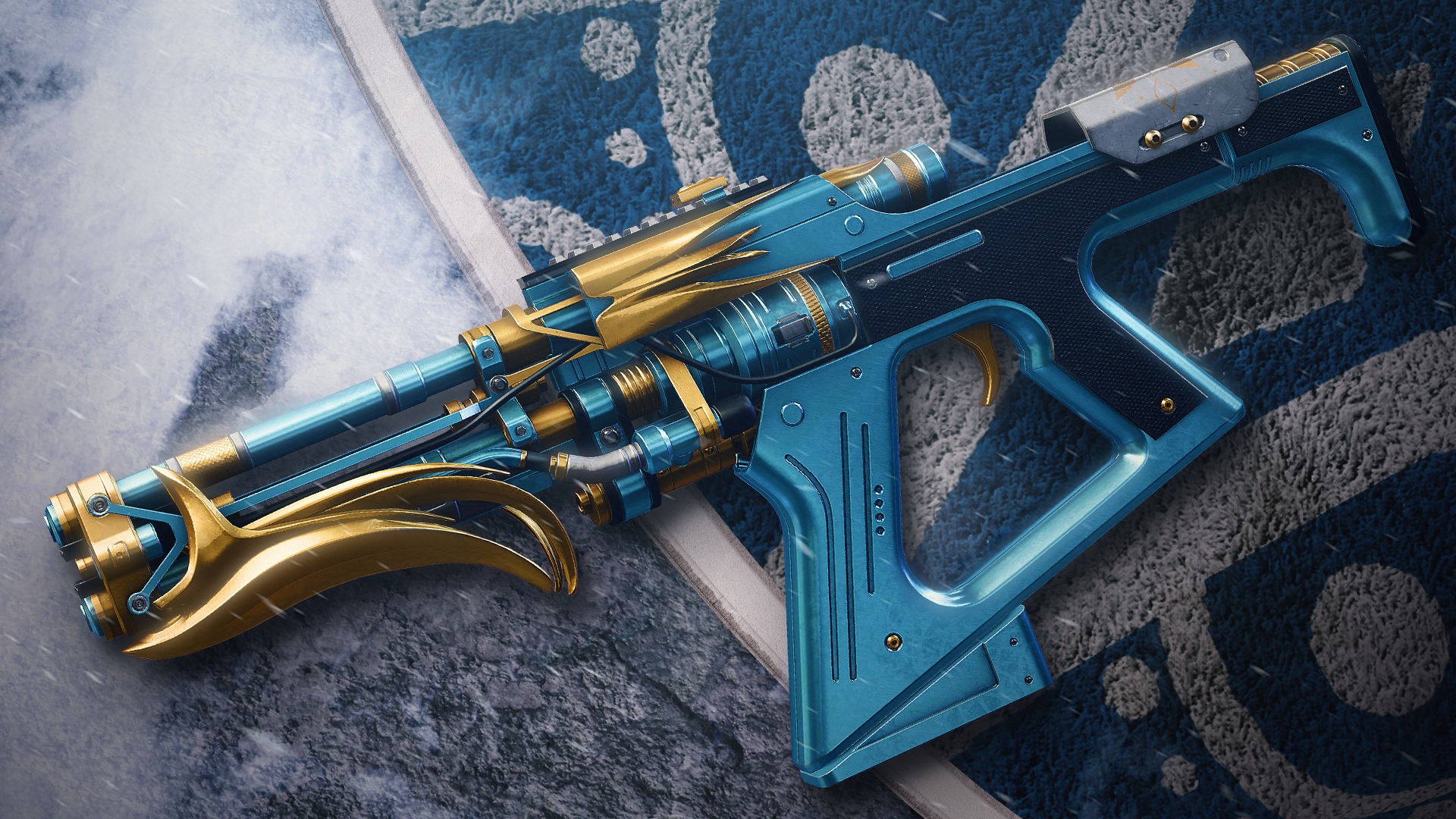 The Darkness Arrives
Last night we saw The Traveler wake up in response to the approaching darkness. Well, some of us got to see it. With wide spread server and connection issues, not everyone got to login to be a part of it. Paul Tassi at Forbes has a pretty good write up and timeline of the events that you can view here.
On our forum, cheapLEY streamed the event on Twitch. You can find it in his post
here.
An Unbroken Montage
Why have a front page on a Destiny fan site if we can't show off the creative achievements of our members? This time, it's CruelLEGACEY with a fun, goofy montage video with some outstanding gameplay, some great beats, and, from one Titan to another, one of the best throwing hammer placements of all time. Watch the video below, and congratulate him on reaching Unbroken over on
our forums
!
Destiny 2: Forsaken Launch Trailer.
Luigi and Cayde-6 are dead, and Uldren Sov and his eight Barons are loose in the Reef. But policy means that the Vanguard can't officially get involved. That's where you come in...
Bungie has released the launch trailer for next week's Forsaken expansion, which dives deeper into the characters and motivations that will unfold before your eyes. So get ready to gear up, because revenge is yours, Guardian.
Destiny 2: Warmind Launch Trailer
Curious about what awaits you in tomorrow's Warmind expansion for Destiny 2? Bungie's released a trailer to fill you in on what you'll find as you revisit Mars (there are scarier things than Cabal and Vex this time). Looks like fun!
The Week of Warmind, Part 4 (Developer Crucible Insights)
Okay, so this dropped yesterday, and it's also included in the Season 3 page referenced earlier today... but it's a great watch, and everyone should see it. Josh Hamrick and Kevin Yanes discuss some of the ways that Exotics are getting deadlier, and what that means for Season 3 Crucible play. Check it out!
Destiny 2 Ghost Skill for Alexa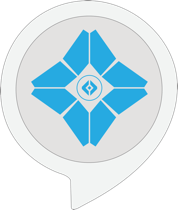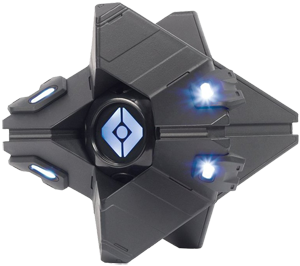 Do you use Amazon Alexa? Do you play Destiny 2? You can combine these products with a new free skill, available for Amazon Alexa devices, and enhance your overall Destiny 2 experience! You link it to your Bungie.net account, and it can help with all sorts of things, from info about activities to equipping loadouts. The Destiny the Game website has an entire page devoted to this skill, if you need more info before you get started (or if you need help finding enabled Alexa devices). Again - this skill is free, if you've already got an Alexa device. If you really want to push into the world of integration, you can buy a $90 Ghost speaker for Alexa (this will be available on December 19, but can be preordered now). Not sure how this all works? Three minute-long videos have been posted - the first is embedded below, the other two are linked.
Destiny 2 Ghost Skill - Social
Writing like nobody's watching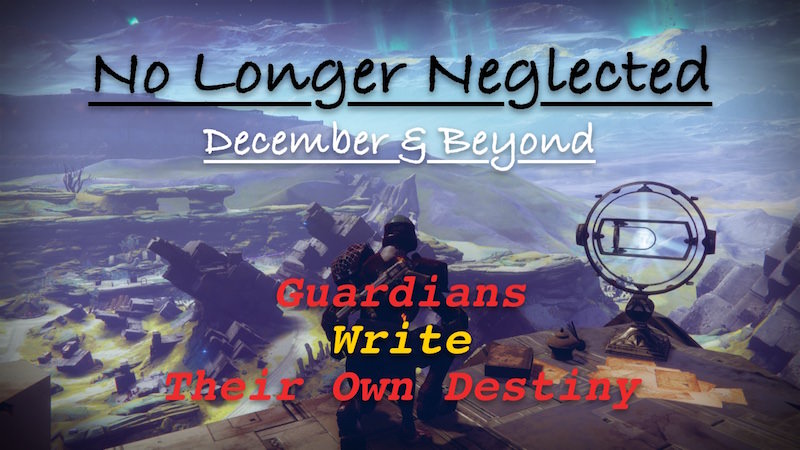 Not too long ago, I lamented the fact that the DBO Fan Fiction section was somewhat neglected. Ragashingo took this comment pretty seriously, and did two things: he submitted a new story called 'The Red War' for you to read, and he announced a new writing challenge he calls 'No Longer Neglected'. Twice a month he'll issue a writing prompt; submissions will be added to the Fan Fiction Archive here. Winners will receive loot directly from Raga. Sounds like a win all the way around! The first prompt went live this morning - you can find it on our forum. Join in! (While we're talking about Raga's writing, you might want to also swing by the Bite-Sized Backstory section - I've been remiss about mentioning recent entries, and you can find 6 new - well, not-front-paged - entries in the archive!)
Destiny 2 PC Launch Trailer
Want to get a taste of what Destiny 2 will look like in 4k and 60FPS when it launches for PC next week? Bungie has just released a pretty epic (and somewhat spoilery) trailer to lead into the release.
I gotta say, having already seen how gorgeous Destiny 2 looks on console, I am itching to see what amazing screenshots and videos the PC community will make. Welcome to the world of Destiny, PC players!
Destiny 2- Official Live Action Trailer
No Zeppelin, but the new live-action trailer for Destiny 2 should still make you want to get the lead out. A couple of folks let us know, but electricpirate's gotten the discussion started on the forum. And remember, you're doing it for the puppies.

Destiny 2 - Official Launch Trailer
Not wanting to be eclipsed by anything else going on today, Bungie has released the launch trailer for Destiny 2. Some slight spoilers for those trying to remain dark, but for everyone else, this is a pretty neat look at the locations and storytelling that will be in the game, so
check it out
!
Destiny 2 - Official PC Open Beta Trailer
Yesterday, Bungie (well, officially NVIDIA, but Bungie) released the official trailer for the Destiny 2 PC Open Beta, coming at the end of this month. The content doesn't look hugely different from the Xbox/Playstation Betas last month (though Harmanimus did notice a few new tidbits), but it's running at 60 frames per second, and it does look rather nice at that framerate. (The version in our Official Vids archive - which, if you haven't visited in a while, is a bit easier to navigate these days - is also 60fps.) Take a look - and prepare for battle in less than 2 weeks! Thanks, DiscipleN2K.
Destiny 2 - Official Competitive Multiplayer Trailer
New maps, new weapons, new Supers, and even a new emote highlight this trailer for Destiny 2's competitive multiplayer. The teams may be smaller, but the fights look no less fierce, so check it out and see what other details you can catch!
IGN Looks at Crucible in Destiny 2
IGN dropped it's article for today, and it's a doozy! Four new videos showing off Control, a new map called Endless Vale, Sentinel Titan, and Voidwalker Warlock. You can go to their site to check them out there, or I've embedded the videos below.
Destiny 2 - Playstation Exclusives Trailer
Today, Bungie not only gave us a better look at Ghaul, but for those on the Playstation side wondering what "greatness awaits" when the game launches on September 6th, a trailer featuring the first wave of exclusive content also dropped. Check it out!
Destiny 2 Gameplay Reveal
Bungie has finally revealed Destiny 2 gameplay! They covered a lot of details about new features in the 1 hour long gameplay reveal, but if you don't have an hour go ahead and watch the short gameplay trailer! Both are embedded below:
A Teaser for a Trailer for Destiny 2
In reality the teaser is really cool, BUT it is teasing a trailer being released on Thursday at 10AM PDT. Check it out! (Thanks breitzen)
The Dawning
Ready for the return of SRL? Bungie's breaking the ice with this trailer for "The Dawning", which showcases all of the neat things coming with the update on December 13. Make some room in your vault for some sweet new loot, including an updated Ice Breaker!
Destiny: The Collection Exclusives Trailer
Wondering what new content is coming to a PS4 near you with the launch of Rise of Iron? Sony has released a trailer for the Playstation exclusives included in the upcoming expansion (as well as the Collection bundle). The Mercury aesthetics never get old, and Icarus sure looks... Sublime. Only three days left, Guardians!
Rise Of Iron Launch Trailer
Saladin has an axe to grind when an old foe returns. Take a break from Private Matches to check out the launch trailer for Rise of Iron, which drops in less than a week!
Trials Is Back In Black (Shield)
After a short, bug-induced absence, Trials of Osiris returns to Destiny! Bungie will be monitoring the matchmaking performance, and assuming that all goes well, Iron Banner may also make a return on Tuesday (June 28th, 10AM PST), so keep your fingers crossed!
For a full rundown of the Trials and Iron Banner info, check out the article over on Bnet.
The Law of the Jungle - Rise of Iron
Breitzen combined the old and the new to come up with a trailer for Rise of Iron that hearkens back to one of the earliest views of Destiny that we have. I think it works really nicely!
Rise of Hype
The Rise of Iron has officially been announced, and there is a lot to get excited about! New Raid, new Strike, new zone, and cyborg Fallen enemies! Watch the trailer below, or visit the official site for more details. Oh did I mention Gjallahorn is coming back?
Printable Grimoire Cards, For The Historian In You.
If you have a spare ream of paper that you're eager to use, Reddit user rustwoodstudios has created over a thousand Grimoire Cards available for printing (along with instructions to help you print them correctly).
To print out all of the cards in this massive project, you will need at least 251 sheets of paper and a disregard for the price of printer ink (I suggest printing them at work, surely nobody will mind). Thanks for the heads-up, Claude!
Hudless Wanderings

Breitzen has been exploring our solar system with his HUD disabled and took some truly gorgeous pics of his adventures. Go check 'em out!